Can you imagine a life without mobile devices? The answer is no, right? If you go somewhere without your phone, you won't feel comfortable, right? Don't worry; you can be sure that there are millions of people who think like you. Nowadays, mobile devices are playing a vital factor for most people. The growing importance of mobile devices encourages website owners to make their sites mobile-friendly. If you are one of them, what should you do to optimize your website for mobile devices? In this article, we are going to examine mobile SEO and try to answer the most frequently asked questions. Let's start!
What Exactly Is SEO?
SEO refers to search engine optimization. It is also defined as the skill of ranking higher in search engine results on the web without paying any money. In SEO, you optimize your content based on search engines to attract more internet users' attention and drive more traffic to your website.
What Is Mobile SEO?
Have you ever heard about mobile-friendly websites before?
Mobile SEO refers to mobile search engine optimization. The main idea is simple: you optimize your content for mobile devices to reach better search rankings than your competitors have in search engine results pages.
There are many different search engines you can use out there, but when it comes to mobile SEO, the number one is Google because it dominates the search engine market across the world. That's why you should listen to what Google has to say!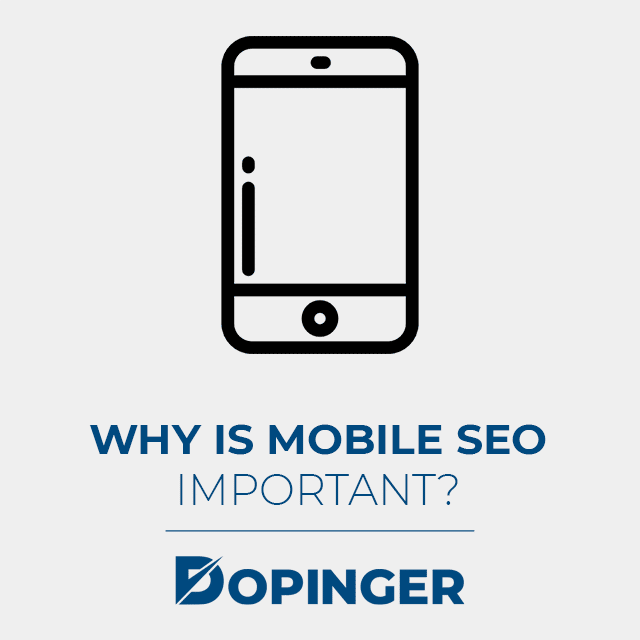 Why Is Mobile SEO Increasingly Important?
Nowadays, being a mobile-friendly site is not optional. It is a must to provide a better user experience. If you are new to mobile SEO, let's look at a few reasons why it is important.
Non-mobile-friendly websites compromise their current rankings in search results. As you may have guessed, Google updates its algorithm at certain intervals to encourage website owners to consider not only desktop computers but also mobile devices.
The number of mobile searches across the world is increasingly surpassing the number of desktop searches, and this tendency will likely continue in the future.
The number of people who have a mobile phone is more than the number of people who have a computer. To give an example, millennials do not prefer to purchase desktop computers as much as the generations before themselves. Because of this, statistically, desktop computer sales are decreasing, and mobile device sales are increasing with each passing day.
"Did you search for product reviews online?" or "Do you know the meaning of presale searches?" Like most customers, when you decide to purchase products or services online, you usually look at their online reviews. Mobile searches have increased by approximately 40% over the past three years. Well, potential customers prefer to use mobile devices to make a decision on whether to purchase or not.
Similarities and Differences Between Desktop SEO and Mobile SEO
One thing is certain: Both desktop SEO and mobile SEO try to reach the same purpose: higher rankings in search engine result pages.
Content is the common point for both. You should choose keywords related to your content to get higher search rankings.
User experience is another common point of both types of SEO. You should find out what your audience needs and how you can quickly satisfy their needs and keep them happy.
With desktop SEO, you usually focus on the whole picture. What does it mean? Generally, you optimize your website for more generic keywords, and you ignore local search optimization. On the other hand, you usually focus on a certain part of the picture with mobile SEO. Thus, unlike desktop SEO, if your website is targeting internet users in particular areas, you have to optimize your website for local searches.
Most of the time, mobile devices and desktop computers are used for a search at different times. For example, when you go out, you use your mobile device instead of your computer, right? Therefore, these two different types of SEO have separate algorithms to provide a better user experience.
Another difference between both mobile and desktop SEO is engagement. Mobile searchers try to get the quickest search results because they don't want to waste their time and effort. The reason for this they have relatively small screens to reach the needed information on time.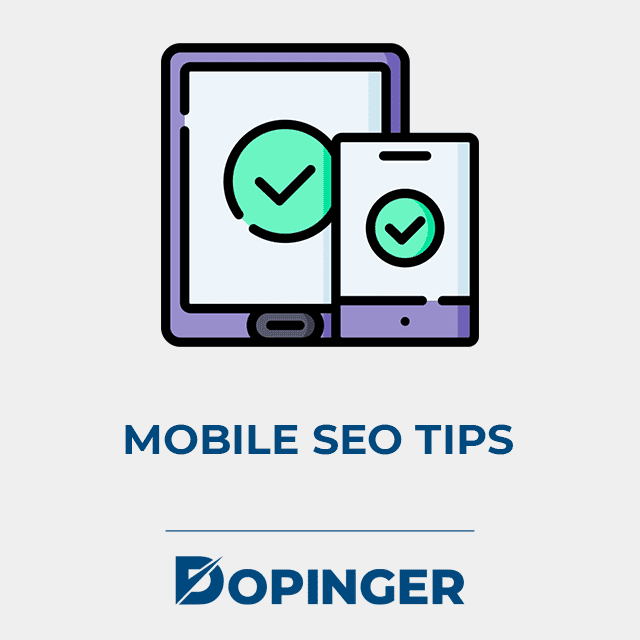 8 Mobile SEO Tips
There are hundreds of variables available when you want to be effective and efficient in your mobile SEO strategy. Now, we are going to take a look at some of them.
Responsive Design
Design is everything. No one wants to visit your website if the site doesn't have high visual attraction. At this point, you can use a responsive design in order to make your website look the same on all devices.
Load Time of Your Web Pages
The best way to improve a perfect user experience is to speed up your website. Simply, the speed of your website is one of the most significant factors for mobile SEO. You can increase user access and keep them on the site for longer.
Google's Mobile Speed Test is a perfect tool to see possible speed problems on your site. All you need to do is to enter a website's URL into the box.
The Right Typeface for Your Design
You should choose the right typeface for your website design, and it should be readable on small screen devices. For example, you can try a bolder typeface or make the font size bigger.
Finger-Friendly Design
Mobile searchers want to access the needed information effectively and efficiently. Generally, they use their thumbs to scroll through pages but don't want to zoom in to view small images or read small text. Therefore, you need to make it easy for them to click on your content.
Content Optimization
Time needed: 7 days.
One of the essential parts of mobile SEO is local SEO.
The number of people who search for local businesses through their mobile devices is increasing from day to day.

They use the "near me" phrase to find out local businesses in their local areas or regions.

Thus, you need to adapt your mobile-friendly SEO strategy to attract these people's attention.

To do this, you can use local keywords. These keywords help you cement your place in local search results.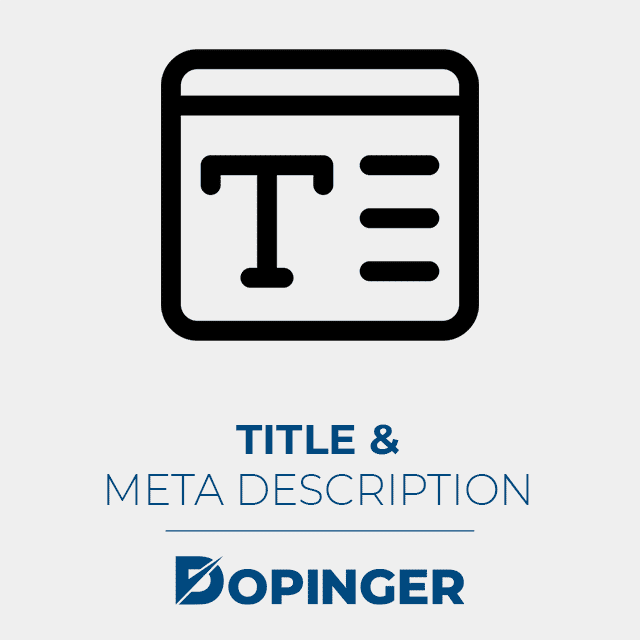 Web Page Titles and Meta Descriptions
Before reading an article in detail, you look at its webpage title and meta description in order to decide whether to read or not. That's why you should optimize your webpage titles and meta descriptions. If you want to have a good webpage title, you should use keywords related to your content, and its meta descriptions should be informative and descriptive. 
Voice Search
Voice Search on mobile devices plays a pivotal role in mobile SEO. However, most website owners still insist on not providing voice search features on their sites. Thus, if you consider using voice search, you can gain a perfect competitive advantage against your competitors in your industry.
Search Bar
Users should easily find and access information on your web pages. If you do not have a search bar or the current bar is not easy to use, visitors will leave your website.
FAQs about Mobile SEO
How do you check if your website is mobile-friendly? 
Before you start optimizing your website for mobile devices, you should see if your site is mobile-ready. There are lots of tools to help you do this on the web: Google Mobile-friendly Test, Google Mobile Usability Report, Google PageSpeed Insights, Microsoft Bing Mobile Friendliness Test Tool, RankWatch, or mobiReady.
How does Google Mobile-friendly Test work?
Go to the https://search.google.com/test/mobile-friendly page. Enter your URL into the search box, and click on the Run Test button. After a while, you will be able to see whether the website is mobile-friendly or not.
Why won't some websites load on my phone? 
There can be different reasons why it's happening. If you can access the same websites on a computer but cannot load them on your phone, those websites may not be mobile-friendly.
Can I do mobile SEO on my own? 
Absolutely yes. You should do some research and work hard on it. However, before starting, you need to find out and understand its fundamental principles. For example, "What exactly is mobile SEO?" or "Why is it increasingly important?"
Is mobile application necessary for mobile SEO? 
The answer is up to you because both mobile and desktop SEO are important for only search engines.
Conclusion on Mobile SEO
More people have mobile devices than desktop computers, and the number of these people is increasing at a fast pace. The world is going mobile. That's why mobile-friendly websites have become more and more important with each passing day. Increasing competition in search results pushes website owners to optimize their websites for all mobile devices. In this post, we've talked about mobile SEO and given tips on how to be successful in your strategy, from responsive and finger-friendly designs to the right typeface and content optimization. We hope you found this post helpful. That's all! 
We think that you may also be interested in
Javascript Redirect
which is our previous post about
Software Support
.