Many blank pages can be staring you in the face when you launch your first website or start fresh with a new one. Be at ease! When it comes to writing for your nonprofit's website, a little preparation goes a long way. Start building your webpage content page by page using this simple checklist for website content. Even a two- or three-sentence description of the topics you intend to cover could be useful when you are just getting started.
It is better to start from the whole, then go into pieces. Therefore, you can follow the checklists below to shape the content of your website.
Website Content Checklist
Homepage Content Checklist
About Page Checklist
Blog Page Checklist
Blog Post Checklist
Services Page Checklist
Contact Page Checklist
Testimonials Page Checklist
FAQs Page Checklist
Privacy Policy Page Checklist
Terms and Conditions Page Checklist
404- Error Message Page
Portfolio Page Checklist
Product Page Checklist
Calendar for Events Checklist
Let's start with how to write a website content checklist.
Website Content Checklist
Whether it is a multilingual company site or a small business website, it does not matter. Make sure you cover these topics below on every page of your website if you want people to read it through, pay attention, and engage with you. This part will also serve as a website requirements checklist and website building checklist. Let's discover what makes a great website with this extensive website content checklist!
Offer Relevant Information
Determine your target audience and arrange the posts for the target audience.
The content meets their expectations depending on the link your visitors clicked to come to this page.
A coherent content with the title.
Be Comprehensible
Use formal language.
Avoid long sentences.
Avoid using self-centered phrases.
Have An Elegant Page Design
Important stuff should stand out.
Use a distinctive color for the links to be apparent.
Use a coherent image with the content if needed.
Make Your Site Professional
Use correct language.
Explain the reasons for your opinion with evidence.
Maximize the Attention
Minimize the appearance of ads (do not include them if possible).
Do not meet your visitors with autoplaying audio/visuals.
Do not spam visitors with pop-ups.
Take It Easy
Make your statements clear.
Use smart font types and sizes.
Be careful about not using bold letters too much.
Use color theory for buttons and texts.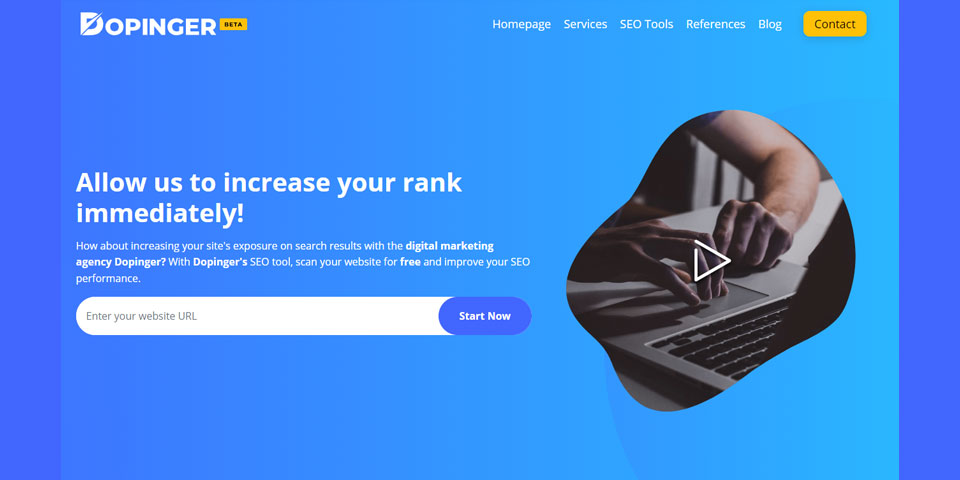 Homepage Content Checklist
It is easy to clutter up your homepage with content. However, if it does not clarify what you do or provide a simple interface for users to use, visitors will not stick around for very long. Check off the items on the list below to ensure your company homepage is as successful as possible. You can learn how to make a page your homepage easily by following the checklist.
Explain
Who you are
What your motives are
Why people should visit you
Directions
Make navigation tools visible.
Use clear language.
Describe what people are going to get.
Call to action
Include a remarkable logo.
Show evidence about yourself (recommendations, reviews of previous jobs, etc.).
Create a smart footer.
Terms and conditions
Privacy policies
Copyright
Contact info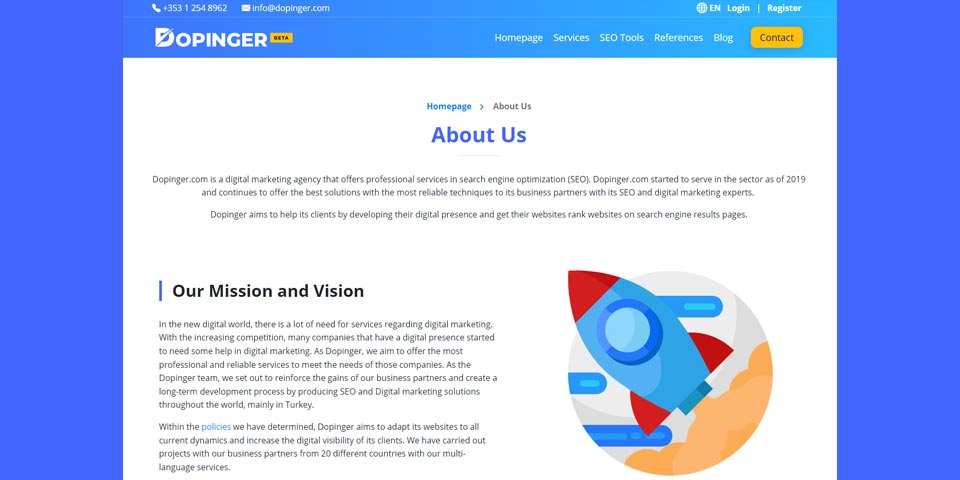 About Page Checklist
Visitors may learn everything they need to know about your brand from your about pages. They offer a great chance to share your narrative, win over customers, and emphasize your unique selling propositions. You might also want to go into more detail about your particular business model or add explanations that do not fit on your homepage.
Include photos of you and your team.
Tell your backstory.
Talk about you and your team.
Every successful business has a staff of imaginative and approachable workers. A strong team page is essential if you want to increase trust in your brand and entice exceptional individuals to apply for your openings.
You should include concise employee profiles that include information like their name, job description, years spent with the company, important accomplishments and accolades, and a few entertaining facts, in addition to smiling photos of your employees.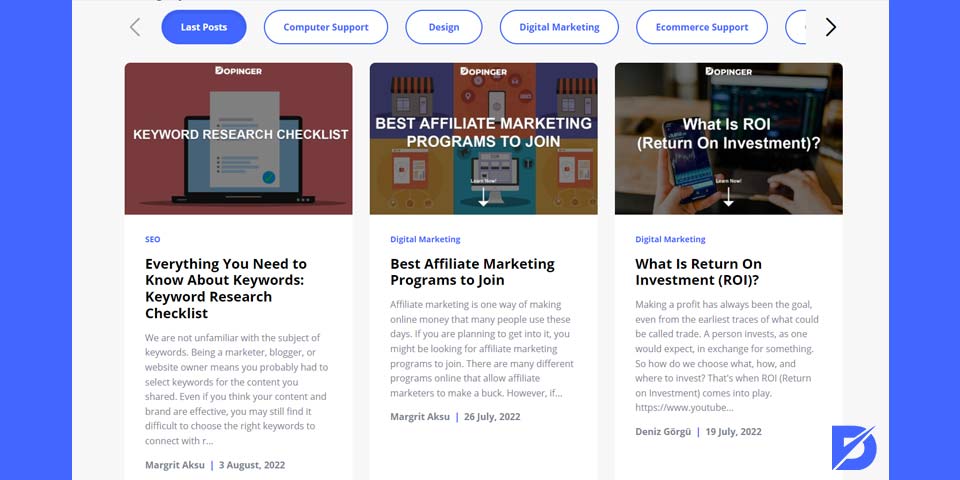 Blog Page Checklist
One of the most popular pages on your website is the one devoted to your blog. What happens if a visitor does not find your most recent postings compelling? Make sure they have something to take away from your material by providing them with a better way to explore it. Their inquiries will be addressed, and you will gain a larger following.
Direct visitors to blog posts.
Find interesting titles for the topics.
Include a search bar.
Blog Post Checklist
This falls in between the mandatory and the optional items on the checklist. You need to start blogging as soon as your website is operational and you are beginning to create a digital marketing strategy to improve your brand's credibility, raise site visibility, and strengthen your SEO credentials. A good blog section should have an anchor page that points to your most current posts and a search bar that lets visitors look up earlier entries.
Post at least once from your content list.
Before posting a page content, perform keyword research by creating a keyword research checklist (SEO tools for Google's algorithms).
Easy-to-read sentences
Include links, if possible, but not too many.
CTA at the end of every post
It might be worthwhile to include page author bios if your blog is substantial and features writing from a diverse range of authors. This is crucial if you have teamed up with notable figures in your sector. The biographies might also appear on your team page.
Services Page Checklist
Service pages are crucial for businesses that provide a wide range of services. You want to incorporate the following components to make sure the pages encourage as much participation as possible:
Key service feature summaries
What can be expected from services?
Different package offers.
Examples: SEO, web content design, resourcing, etc.
What can people gain from your service?
Examples: lower prices, brand-new technologies, inclusive customer services, etc.
Minimum use of technical language.
Prices/call for offer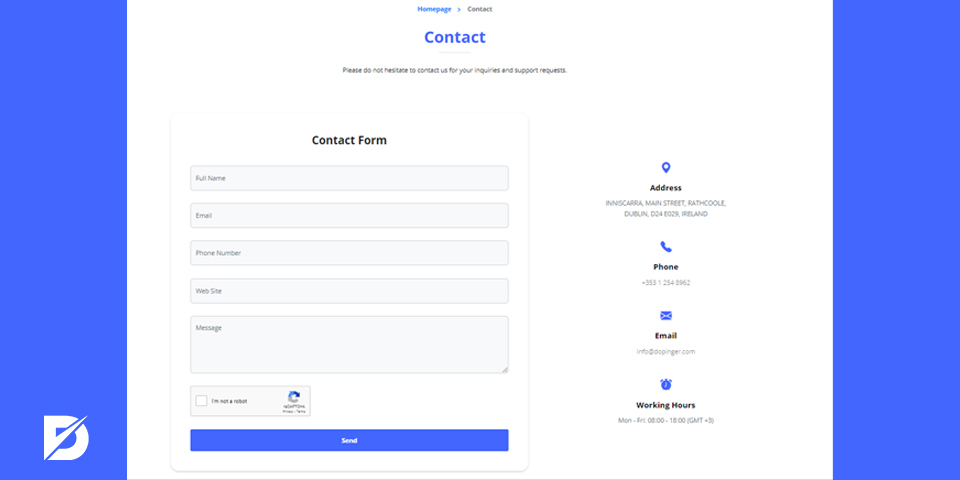 Contact Page Checklist
Your contact page is tremendously useful for converting leads into sales and maintaining open lines of communication with stakeholders. Try to include only the necessary information, such as:
Contact form
Email, and office addresses, phone numbers.
Social media accounts (if possible).
Explain to people how they can contact you with short sentences.
Although the page should be very educational, feel free to add some humor if it fits your brand, as this could increase interaction.
Testimonials Page Checklist
It is a terrific idea to have a testimonials page if your business has been around for a while. Positive evaluations from real customers will promote brand trust and may make the difference between a sale and a cart abandonment.
You can gather testimonials from various places, such as Google reviews, social media posts, TripAdvisor reviews, customer surveys, emails, and more. Here are some pointers for selecting outstanding testimonial content:
Reach your customers for permission to share their comments.
Use correct language.
Do not imitate a review.
Prove your customer satisfaction level with evidence.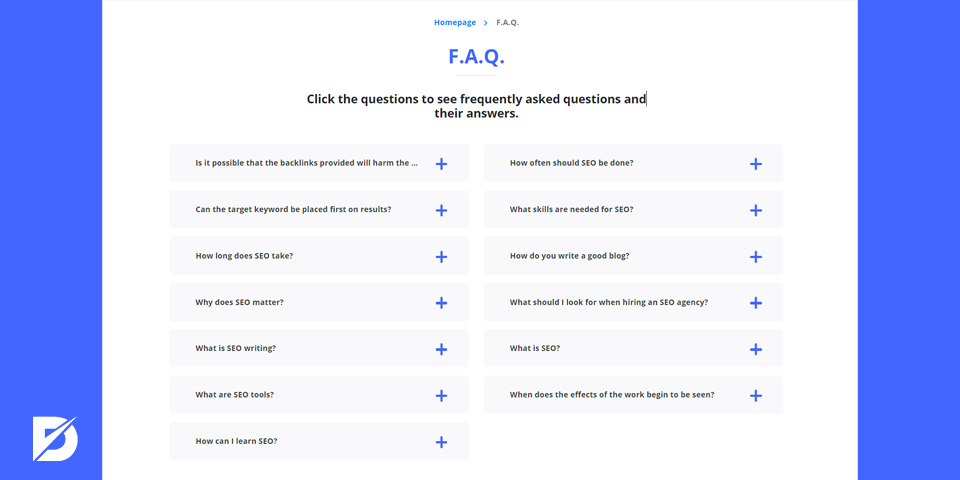 FAQs Page Checklist
Including a FAQs page could help you deal with a lot fewer client questions while saving your visitors' time and energy. Your search engine optimization (SEO) strategy will greatly benefit from a detailed FAQs page filled with keywords. Have a list of content keywords and start searching. Here are some guidelines for creating a useful checklist for website FAQs:
Research your competitors.
Have a list of keywords for the most searched content on Google.
Use your previous experiences to create a great FAQs page.
Terms and Conditions Page Checklist
Your terms and conditions page is an important contract that forms the relationship between your company and the people who use your offerings. Your terms and conditions' length and the content will be greatly influenced by the industry you work in. The following are some broad points to mention:
An explanation that readers who wish to interact with your site must accept your terms and conditions.
Define the key terms.
Explain the payment terms and what are the situations visitors face in the late payments.
Explain complaints are handled.
Guarantees/warranties (if present)
Terms of delivery (shipping costs, periods, etc.)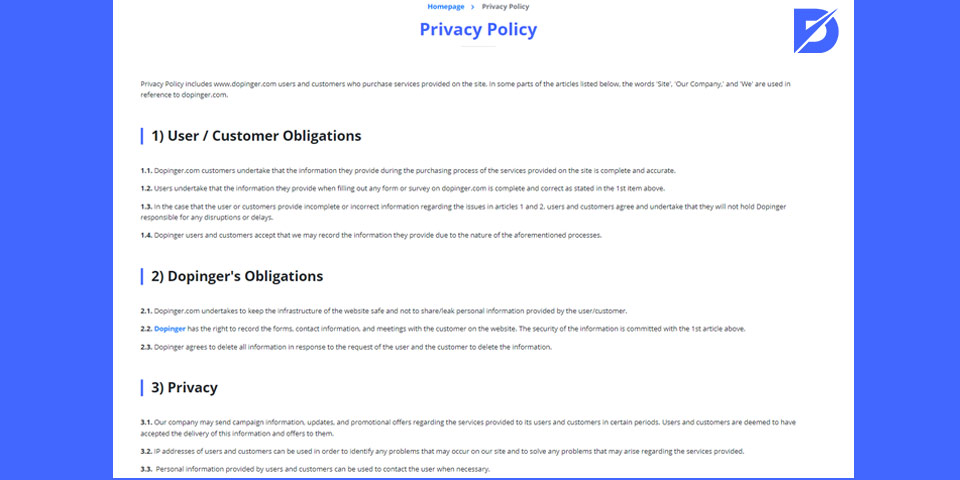 Privacy Policy Page Checklist
Most businesses are required by law to have a privacy policy page on their website. Such a policy's objective is to make site users aware of the types of personal data you manage, how you get it, and how you utilize it.
Determine where your website is shown.
Be careful about including all legal regulations in the countries for the locations.
You must consider all of the regulations relevant to the regions where your site will be accessible while drafting the policy. The regulations outlined in the EU's GDPR, the US's CalOPPA, and Canada's PIPEDA are the most crucial ones to take into account.
Even though it can seem complicated, it is not. You should not have any problems as long as you only gather the data you actually need, safeguard user data with sufficient cybersecurity methods, and provide clear information about how you use it. Examining rival websites and adopting their privacy principles is one of the quickest and simplest ways to develop a privacy policy.
404-Error Message Page
Server failures can occur on even the most user-friendly websites. You must inform users when something goes wrong, such as when they type a mistaken URL or try to visit a page that is no longer available. The infamous 404 error message appears at this point. The following components belong on a good 404 page:
A statement that is straightforward and informs users that the requested page is not available
Advice to assist users in fixing potential URL issues
Links to important web pages that are always accessible
Detailed instructions on what to do if they want additional information
Portfolio Page Checklist
The option to showcase your company's best work is provided by portfolio pages. Imagine that you run a construction business. Beautiful images of your previous projects should be included on your portfolio page, along with concise contextual information.
Include your previous work.
Include comments on your projects to attract visitors.
Select proper visuals of your projects.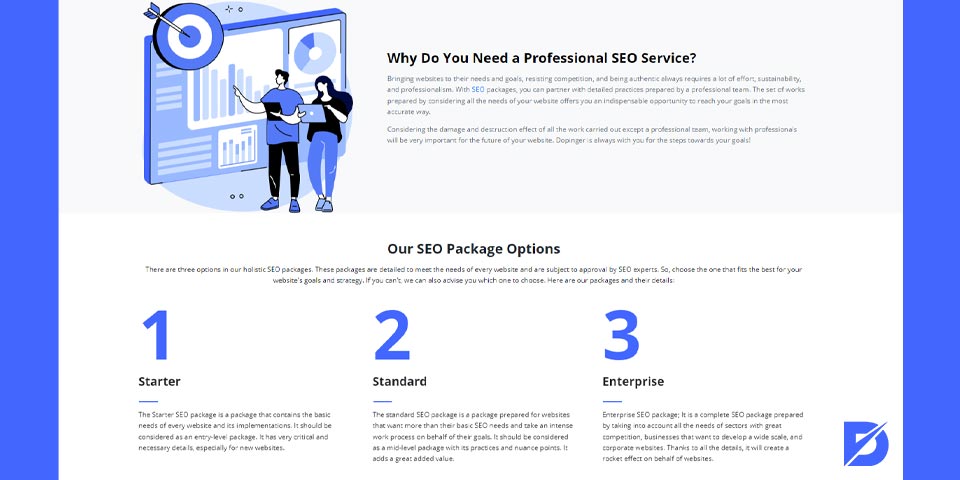 Product Page Checklist
Similar to service pages, product pages provide information on the main characteristics and advantages of your products to site visitors. Product pages, in contrast to service sites, are sometimes relatively brief and, if your goods change seasonally, may have an expiration date. To improve the effectiveness of your product pages, incorporate the following components:
Meta descriptions and long-tail keywords can improve your SEO approach.
For rapid and simple reading, use bullet points to break up the text.
Links to more goods that customers might like
Additionally, it is crucial to avoid repeating content across several goods because doing so could lower your position on search engines. Create a content quality checklist for your website because creating a website checklist specifically a content creation checklist, will improve your websites contents overall.
Calendar for Events Checklist
Do you intend to host both online and offline events all year long? If so, creating an events page is very worthwhile so that clients do not miss out on intriguing chances. Don't forget to create a website client checklist. Naturally, the content of your events should be organized chronologically and have all the necessary details, such as:
Location, date, and time of the event
Requirements for people wanting to attend
Costs (if needed)
Including a countdown might also help
Concluding on Website Content Checklist: Guide for Beginners
You should have a good notion of the types of pages your website will need by now. But before you start writing, it is important to keep in mind a few golden guidelines for content consistency throughout all pages: Use catchy titles, include CTAs, use featured photos, and shorten your paragraphs/sentences. Great stuff is hard to come by. Now that you know the essential components of a successful website with this website content guide, it is time to develop!