You are probably searching for lots of different things on Google every single day. But did you ever think about how complex is it for Google to analyze all the information that is existing on the web and collecting what is useful for you? Well, long live the SEOs that are making things easier for customers. If you want to learn more about the structure of Google, and if you want to know what is SERP, then keep on reading.
What is Search Engine Results Page?
SERP, also known as Search Engine Results Page, is Google's response to a user's search query. SERP includes organic search results, paid Google Ads results, Featured Snippets, Knowledge Graphs, and video results. Basically, SERP is what answers you get back when you ask something to Google.
What is a SERP Feature? The Most Important SERP Features
A SERP feature is anything else on a Google Search Engine Results Page (SERP) that is not a usual organic result. Google has a ton of SERP features, but the most common ones can be categorized as Rich Snippets, Paid Results, Universal Results, and Knowledge Graphs.
"Rich Snippets," which adds a visual branch to an extant result, like review stars for product ratings. "Paid Results" are acquired by offering bids on keywords, like AdWords or Google Shopping. "Universal Results" appear besides organic results like image results, new results, featured snippets, etc. "Knowledge Graph" includes data that appears as panels or boxes (e.g., weather, Celebrity Knowledge Panel).
We can easily say that the two most significant categories are paid results and organic results, even though Google now has a lot of SERP features that appear on the first page, as we mentioned earlier. The paid results are the websites that appear on top of the search results page. Advertisers bid on keywords via Google Ads. Google Ads takes ad relevancy into account as well, but the top placement mostly goes to the highest bidder. The organic results are "earned" rankings that are arranged by Google's algorithm to be the most relevant results for the particular search query. Organic results are the top 10 Blue Links that you see are ranking organically.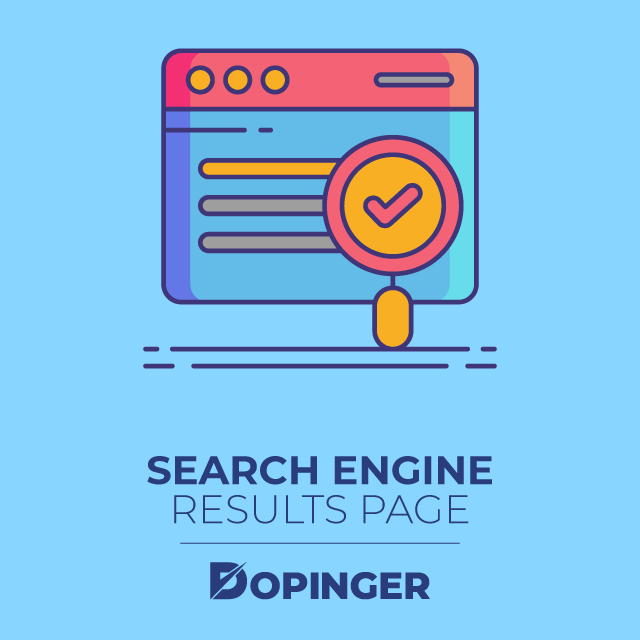 What are Featured Snippets? (+And What does Position Zero mean?)
In some search queries, the results page includes a white box of information or a table, which is called "Featured Snippets" in general. According to Google, featured snippets are unique boxes where the format of regular listings is reversed, showing the descriptive snippet first. These boxes are also called "Position Zero"; Position zero is the term used to describe the featured snippet block, which is placed at the top of the Google search results page. Google first introduced position zero (formerly called "Quick Answers" and also referred to as the "answer box") in 2014 to directly give answers to user queries right on the SERPs.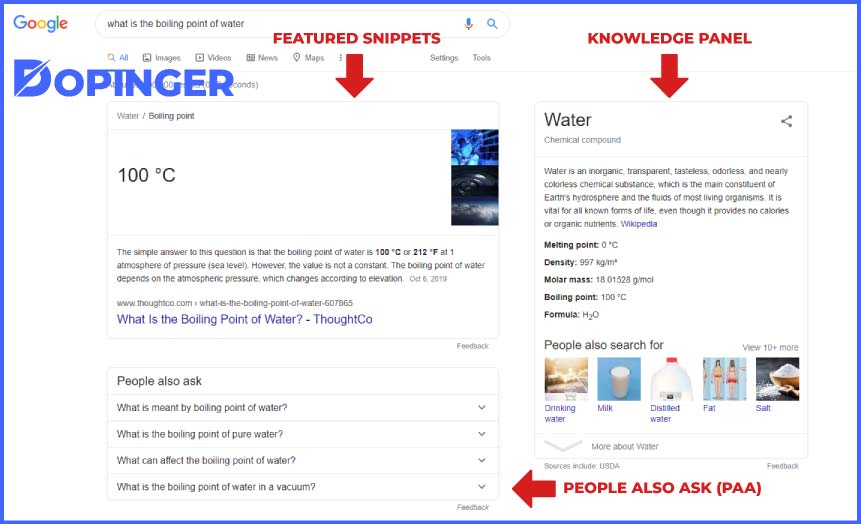 What is PAA? (Infinite People Also Ask Boxes)
The PAA boxes, also known as People Also Ask boxes, are a powerful SERP feature. They include sets of questions associated with the original search query. Initially, the People Also Ask box contains a set of 4 questions, but with each click on a PAA question, two or three additional questions are added to the PAA box. These are what we call "Infinite PAA lists" and can continue and grow into hundreds. PAAs have seen a 1,723% growth in SERPs since 2015. You can make a comparison by looking at the featured snippets, which have seen only a 328% growth in the same time period. There is also research that shows a single PAA can appear in 21 unique SERPs.
What is the Knowledge Graph? (+Knowledge Panel and Knowledge Card)
A lot of people mix the terms "Knowledge Graph," "Knowledge Panel," and "Knowledge Card." Let's assume that you Googled Albert Einstein. On the right side of the results page, the Google Knowledge Panel will appear. It shows all kinds of relevant facts, images, and related searches. The Knowledge Graph is the AI engine that powers the Knowledge Panel. Lastly, Knowledge Cards are the smaller information boxes that may include charts, news, and so on, also engineered by the Knowledge Graph.
Knowledge Cards appear at the top of the SERP. Now, you might mix the Knowledge Card and Featured Snippets, but the difference is easy. Knowledge Cards provide direct answers to specific topics, whereas Featured Snippets are summarized answers. Are you a little bit confused? Check the image below.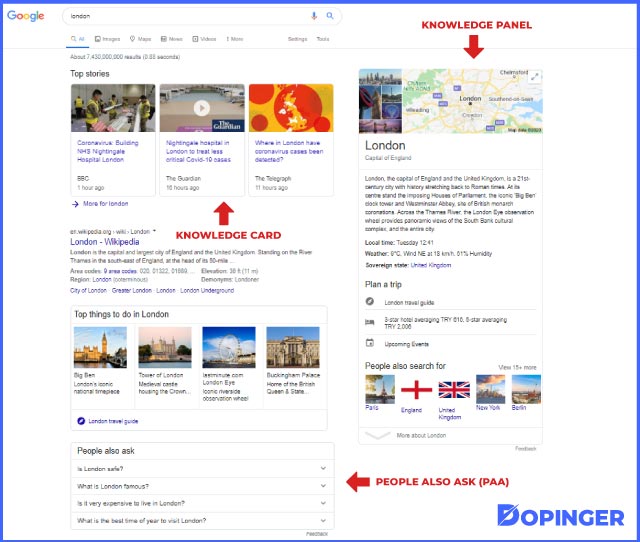 What is SERP Analysis?
SERP analysis is the process of examining the top ranking websites on the results page to evaluate whether the keyword you desire to rank for is suitable and the likelihood to outrank your competitors. It is an essential part of keyword research. Google SERP analysis will help you understand if you made sure that you gathered relevant keywords for your work, and if you are able to pass your rivals in the rankings.
Sometimes a keyword can look like it is super-relevant to the subject, but it can end up as a wrong choice because it's not semantically accurate. The reason behind this mistake usually is the keyword that doesn't reflect the intention behind the user's search query. For example, if you are Googling "how to make a sandwich," your aim is not to BUY a sandwich. So "buy sandwich" is the wrong keyword. It sounds simple, but a lot of SEOs make this mistake, and it can negatively affect the search results.
Make sure to:
Do SERP analysis for each keyword you intend to optimize for.
Use a keyword tracker tool with SERP analysis and an option to see the SERP preview.
Make sure the SERP you analyze is accurate for your desired location.
SERP analysis is a combination of working with SEO metrics and search intent. Once you know the keyword is relevant, the next step is to estimate your competitors' strengths and weaknesses thanks to various authority and backlink metrics based on multiple calculations to get a complete view. That's the reason why it is so crucial to use specific keyword research tools with basic SERP metrics.
How to Use SERP Analysis to Rank Top of Google?
With various businesses varying from small startups to chart-topping companies get in the SEO game, It's getting more challenging to rank and show relevance. It's no longer good enough to throw some content page and wait to appear on top results. If you have a basic page set up, you need to have a little bit more than that.
So, what's the significance of ranking in the first position in Google? Recently, some studies done by Smart Insights and what they did was analyzing the search results of hundreds of websites and measuring the click-through rate in comparison to the ranking. They found out that first place in Google receives 28 to 34 percent of organic traffic. That is hugely beneficial. To give an example, imagine that your ranking for a keyword with over a thousand searches a month on average, this means you'll be generating almost 300 users through to your site.
You've got to bear in mind that obviously if it's a highly commercial keyword that PPC adverts will be appearing above, you'll technically be in the fifth result. It is because there will be a maximum of four paid results before you, even if you rank first. There's never been a time Google has monetized its platform to such an extent. So it's never been more important to rank in the top position in Google. Search engine results Pages have changed dramatically over the years.
We now see that PPC ads sit at the top of the page often. There are four of them, especially for highly commercial keywords. What do we mean by commercial keywords? These are the keywords that are going to drive traffic to your site. These users have the intent to purchase. So we are going to mention some details about that.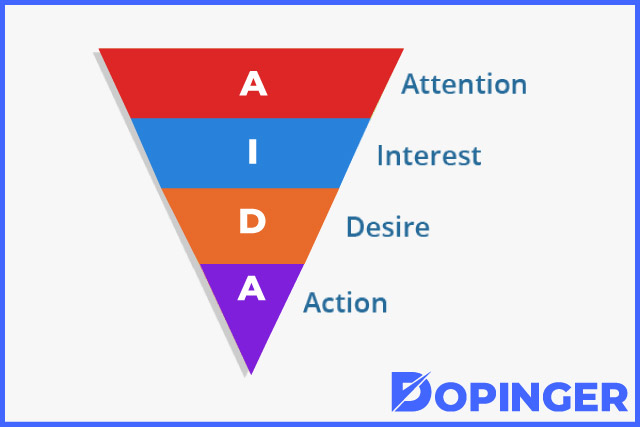 We like to use the AIDA model when we're talking about search intent. AIDA stands for Attention-Interest-Desire-Action. They're kind of phases to reach the target customer. But how are you going to get them from attention down to being a customer? We'll give you a couple of examples. Here's a couple of examples of informational versus commercial keywords:
"small businesses accountant Leeds" (key service page)
"How to prepare management accounts" (blog)
As you can see, the top example, which is an accountancy example, is a highly commercial keyword. Advertisers actually pay 24 pounds ninety-nine per click for just that keyword. So it is just an indication to SEOs that that is a hugely commercial keyword. A customer who searches this keyword is ready to take action, as the AIDA model mentions. So we would recommend using that on your Key Service Pages. We're looking to Target this keyword, only if you're working in Leeds, of course. If you work in Wales, that's not going to work.
The second example is much more about how we're going to drive traffic to your blog. If you recheck the AIDA model, what we're trying to do with your blog is to create awareness and interest around either your product or your service. Well, how do we do that?
We need to target informational keywords before anything else. So "how to prepare management accounts" is a keyword that is perfect for a blog. We will be getting lots of traffic, and it's not too commercial. It's more about raising awareness of an accountancy-based issue. If users are searching for how to prepare management accounts, it is pretty apparent they're going to be needing an accountant somewhere down the line. It's a complex approach that needs professional advice.
If we target query-based questions for the blog, we drive traffic, create awareness, high interest, and hopefully, desire and action. Through the blog, we can point people back to your key service pages, and that's how we get them to convert. We're not going to get all of them. We are going to be creating and positioning your brand in order to sell those services.
Conclusion
We hope that this article helps you to level up your SEO game. Feel free to read this article if you want to learn more about what is SEO in general. You can also find useful information in our Local SEO article. If you need a simpler tutorial in a video format, check this video presented by Yoast: