Keyword Rank Checker
Rank checker is an expert tool that allows you to discover the keywords and position of your site on Google search engines. You do not need to be a member to use the Google rank finder tool, and you can make unlimited queries. With the rank checker tool, you can quickly and easily learn which keywords rank well and which keywords fail. In addition, you have the opportunity to see these metrics in detailed reports with monthly, daily, and weekly scaling.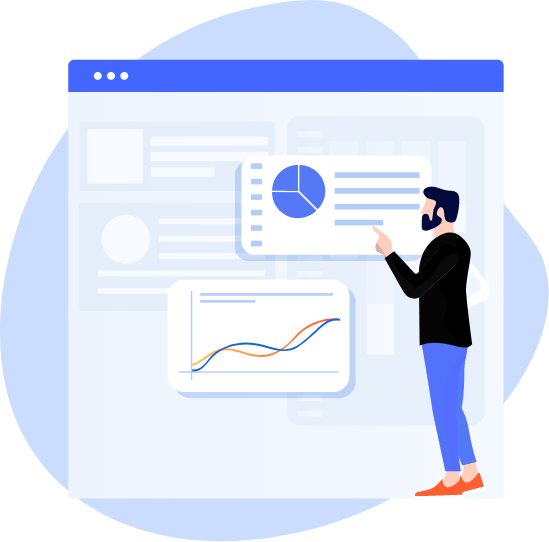 What Does the Web Page Ranking Checker Tool Do?
The Google website checker program determines the positions of the keywords that the sites rank in the google search engine results page (google serp) and helps to analyze and follow the organic positions of the keywords in real-time, in certain google rankings. The functions of the sequence finder tool are mainly as follows;
You'll see the rank of your page in search engine results page (Google, Yandex, Bing)

You can see the keyword distributions on the page

See if keywords are indexed

You get results with detailed scaling according to monthly, weekly, and daily periods

You can see your rankings by keywords
Contact us now to get SEO Consulting!
Your website will be analyzed by Dopinger SEO Experts within the framework of SEO criteria. Your SEO consultancy proposal, including your analysis, will be sent to you as soon as possible.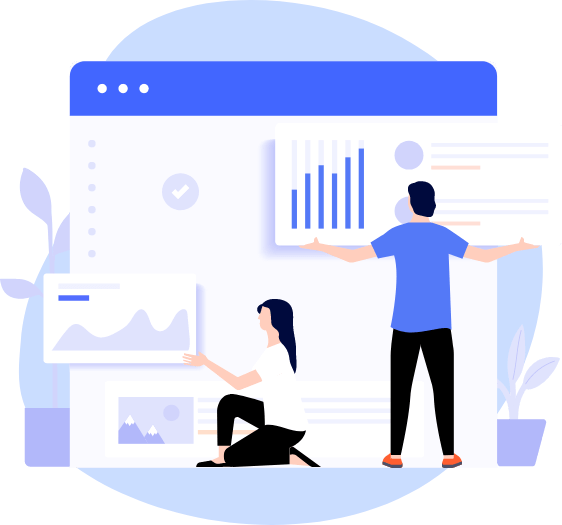 Why Should You Track Your Google Keyword Ranking?
Tracking your ranking is part of the process of analyzing your SEO performance. It gives you information about the your website ranking on the internet. To find out where your website is, you need to follow up and analyze it with the sequence finder tool.
Knowing keyword ranking and your rank allows you to stay informed about current industry and competitive trends. It shows in detail how you can easily reach your target audience and what marketing steps you need to take, and provides analysis.
If you focus on the right keywords with the Google rank finder program, you can collect data to better optimize your site. If you use the right rank finder programs in different keyword strategies in the content of the pages, you will be successful.
You can check our PDF guide for Why You Should Use Rank Checker?
Acceleration Is in Your Hands With SEO Services!
Reaching your goals is easier than ever with our SEO services specifically tailored for your needs. Check out our SEO services and get closer to your goals!
SEO
Ranking My Site? Why Is This Important?
To analyze your website in detail, it is of great importance to find out which keywords you rank and in what order. To increase the efficiency of your SEO efforts, you need to know the position of your competitors and your site very well. For this reason, knowing which keyword and position your site is in will allow you to determine new strategies. Thanks to our tool, you can closely follow the progress of your site and find different keywords.
How Do I Use the Free Rank Checker Tool?
Using the rank finder tool consists of very easy steps. By following the steps below, you can use the Rank Tracker program free of charge without any limitations;
First, enter the URL of the website you want to analyze,
Then you will see the analysis results according to the keyword distributions.
Determine how many ranks your website should be checked on Google,
If you wish, perform time zone scaling based on day, month, and week.
And finally, analyze your keyword's position and distributions in detail.
You can reach our vehicle user guide from this link: Rank Checker User Guide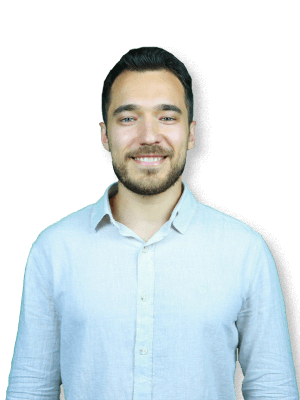 Contact an expert now! Get consultancy on your project.

Contact
Free Dopinger SEO Tools
Dopinger offers free SEO tools to analyze your websites and create strategies to increase their performance. Here are the tools that we offer that can give a boost to your websites:
Rank Checker F.A.Q.
Click the questions to see frequently asked questions and their answers.
Rank finder is a tool that reports to you the rank of your website on the SERP page of the keyword you entered.
Why Is My Site Ranking Important?
Your site ranking is significant for your products or services on your website to be more visible.
Is the Rank Finder Tool Free?
Our vehicle is entirely at your service, free of charge.
Is the Rank Checker Tool Reliable?
Our sequence finder tool is produced with safe software programs. It is completely reliable.
Serp is the abbreviation of the word "search engine result pages".
How Can I Increase My Site's Ranking?
With the Dopinger rank finder tool, you can find out which words your website ranks in. Our Dopinger analysis tool offers you detailed rankings according to keyword distributions.
What Does the Rank Checker Tool Do?
The rank finder tool analyzes and reports which keywords the sites rank in the search results.
How Do I Find Out What Rank My Site Ranks?
You can understand the ranking of your site through the keywords searched in the search engine results. Thanks to the rank finder tool, you can see your rankings by keyword distribution.
How Do I Use the Rank Finder Tool?
To use the sequence finder tool, enter the URL you want to analyze in the relevant field and press the "Analyze" button. Then you can make your analysis according to the keyword distributions on the opened window.
With the Dopinger rank finder tool, you can find out which words your website ranks in. Our Dopinger analysis tool offers you detailed rankings according to keyword distributions.
Can I see historical rankings for any keyword?
Yes, you can view the historical ranking of any keyword using various rank-checking tools such as Dopinger Rank Checker, Ahrefs, Semrush, Moz, etc. By using a rank checker, you can track and monitor the keywords your website ranks for in the search results. By entering the URL, you can get a report on the historical position of your keywords ranking. In this way, it'll be much easier to see which keywords are having any progress, whether some keywords need more improvement than others, etc.
What do the search terms in the report mean?
Search terms in the report refer to keywords you wish to track for your website's search ranking. These terms, also known as keyword terms, are the words people use when they search for information on search engines such as Google. The ranking report displays your website's ranking for keywords and any changes in ranking that may happen over time. You can get a detailed report on search terms your website's keywords rank for.
How can I test my Google ranking?
There are several online rank-checking tools you can use to check your keyword's Google rankings. Dopinger Rank Checker allows you to view how the keywords in your website rank in the Google search engine. To check your Google ranking, you can simply enter the URL of your website and examine the report provided to you.
How long does it take to see efforts from the Rank Checking tool?
The time period for any change in the results of your efforts in terms of rank checking varies in many important factors, such as the competition levels, on-page and off-page SEO criteria, and the quality of content on your website. However, you can still see concrete changes in your website's ranking in weeks and months' time, depending on the changes you've made or any updates in the search ranking algorithms.