SEO Training
As Dopinger.com, we care a lot about the future of SEO and digital marketing. We aim to make this future brighter with our training because we think that learning new things and self-development have a unifying power, and we respect that. That's why we're offering our new SEO training campaign. It's going to be totally interesting and detailed.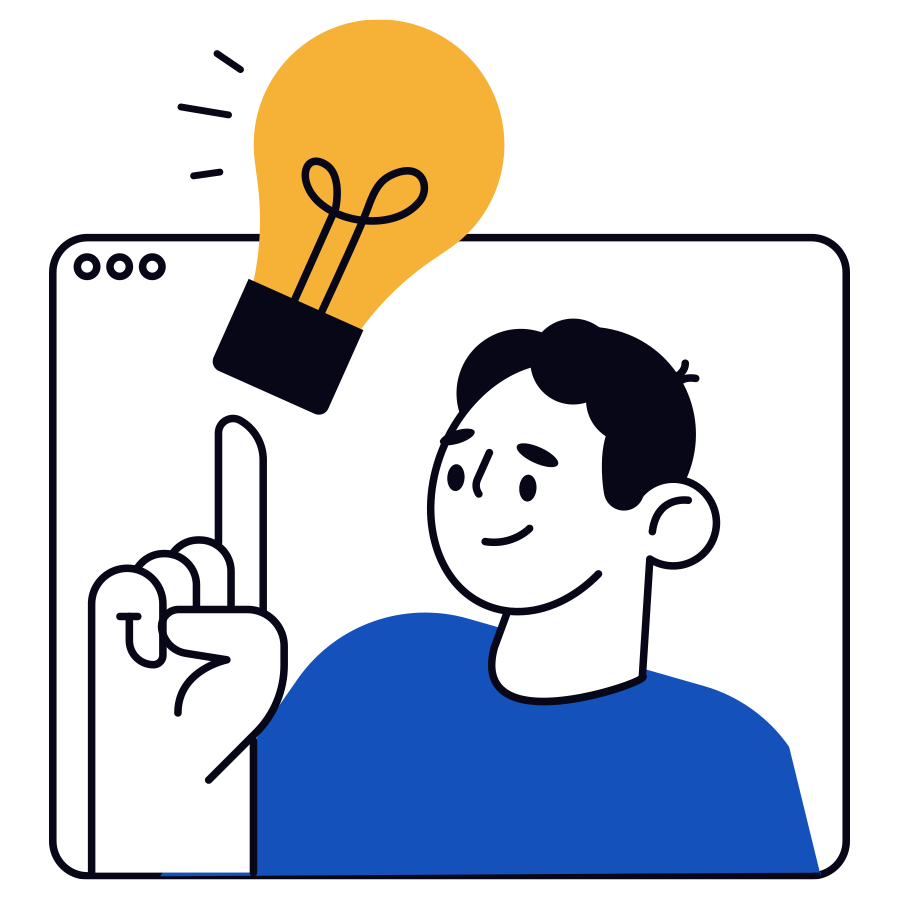 What Is SEO Training?
The practice of increasing your website's online exposure and ranking on Google and other search engines is known as search engine optimization (SEO). Digital marketing experts have been looking for a way to train SEO experts who will not only understand the SEO tools such as page speed optimization and on-page and off-page SEO but will also use the insights they gather from research to build an improved website. This process is crucial for the longevity of your website.
It's crucial to understand the fundamentals of SEO and how it functions because we are aware of how crucial SEO is to the longevity of websites. SEO training can help with this. A certified program that enables you to study and delve deeply into one or more SEO-related topics is SEO training. It is provided by reliable agencies to aid in the development of your SEO abilities.
Dopinger Online SEO Training
Our SEO training consists of pieces of training prepared by expert and well-respected professionals in the world of SEO. This training targets the people who want to learn about search engine optimization, improve their knowledge, and become successful in this business. With the professional planning we made, we offer you the best output from these pieces of training. After this training, you will have sufficient knowledge about search engine optimization. You can also check out our Digital Marketing Academy! 
One to One SEO Training with Practice
Our courses are carried out practically and one to one. We aim to provide more comprehensive training with the participation of more than one expert. All trainers in SEO are experts in their fields and have experience in all sides of SEO and they have experience with SEO Consulting. We can separate Dopinger's SEO training into three.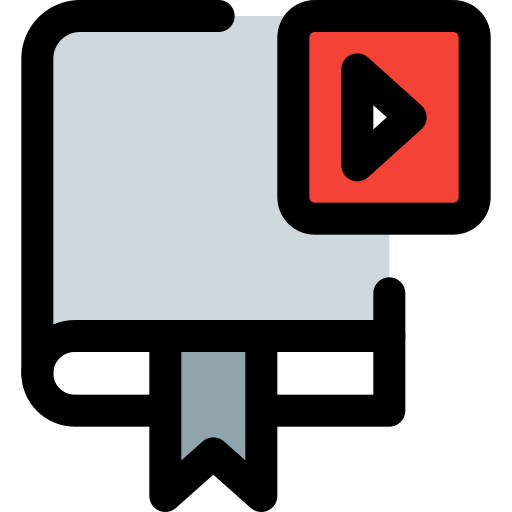 Video Training
Video courses consist of the sets prepared by SEO experts. It is very easy to get this training. You can get this training anywhere you want.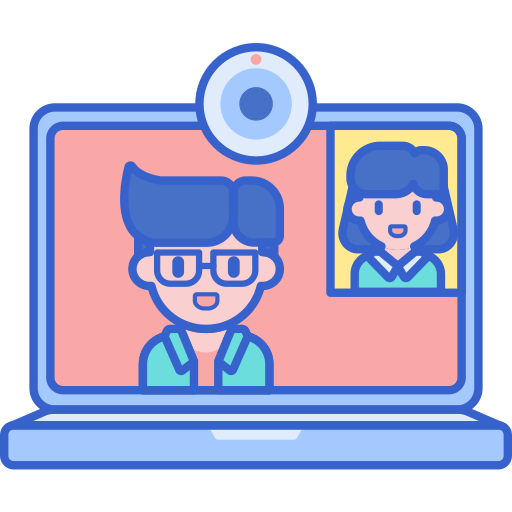 Live Conference
The courses over the live conference is the training made on the platform that participants can connect online. More than one instructor can join at the same time.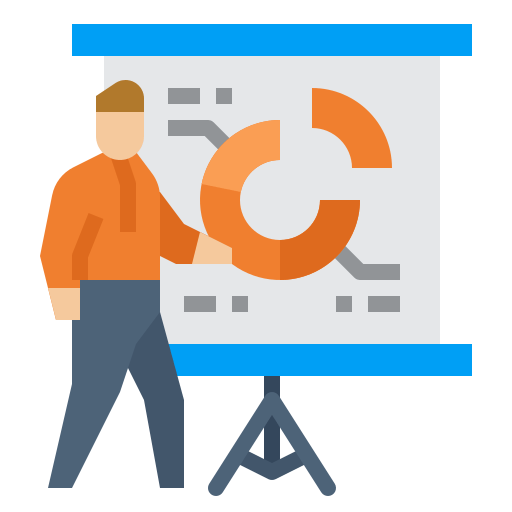 Seminar
Seminar courses are physically conducted as collective activities. They are planned within the framework of predetermined dates. 
What Can You Achieve by SEO Training?
SEO training is real-time training that aims to strengthen your sectoral value. With this training, you will be able to master the dynamics experienced in the field. This will give you several advantages such as;
Developing your competencies, Dominating digital marketing and SEO dynamics, Improving your ability to analyze, Being able to manage highly competitive projects, and mastering the optimization requirements.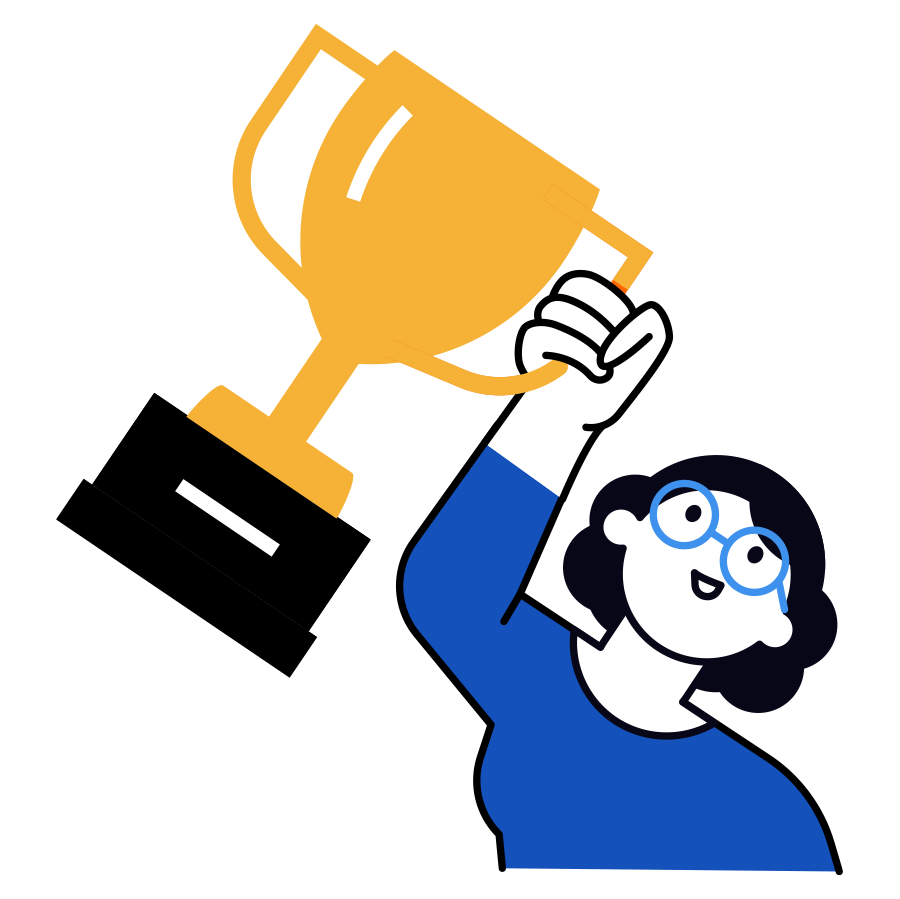 Build Your Career with Dopinger's SEO Training 
Do you wish to develop your career and gain comprehensive SEO knowledge? Do you believe there is still a lot you can learn about SEO to become a qualified SEO specialist? If so, using Dopinger's SEO training courses will teach you everything you need to know about SEO.
In addition to giving you interactive lessons on SEO training, Dopinger's SEO training classes will also assist you in comprehending how SEO functions so you can apply it to your website and expand your audience. Enrolling in our SEO training course will provide you with a fresh perspective and advanced skills.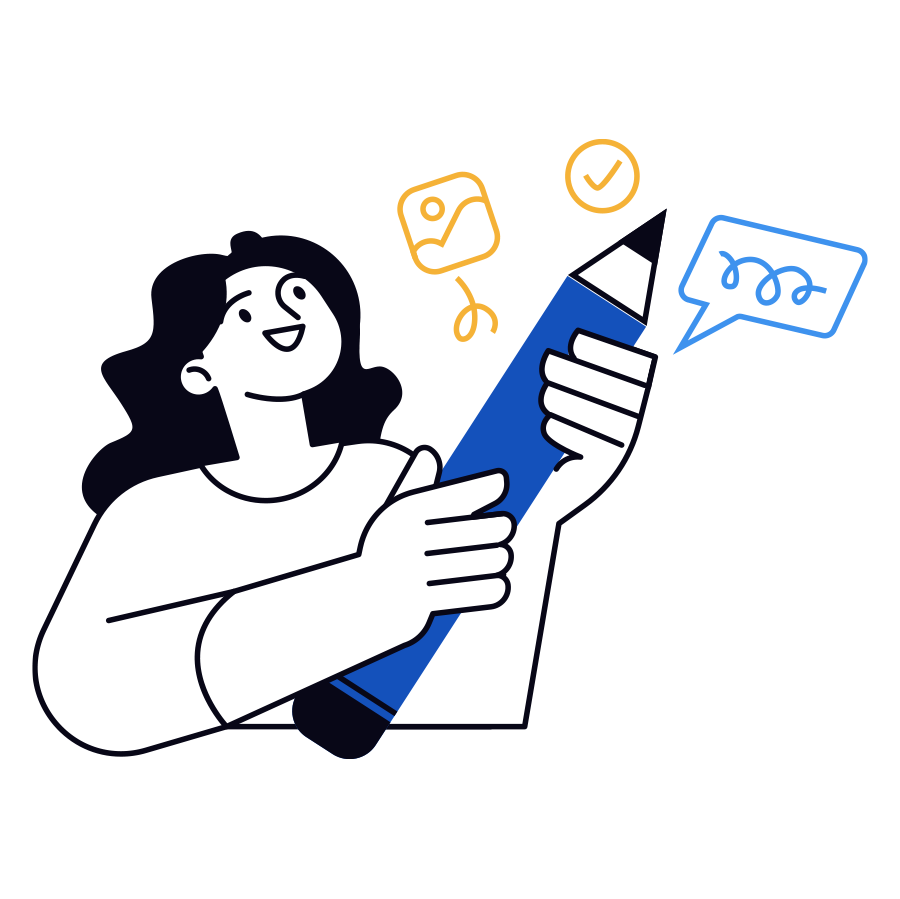 SEO Training for Beginners 
Dopinger's SEO training for beginners covers everything you need to know about SEO, including what SEO is and how it functions, advice on Google SEO training so you can see how SEO functions for Google and other search engines, details on the technical and content aspects of SEO, and an explanation of what SEO tools are and how to use them.
You may learn how SEO functions and how to perform SEO on your own with the help of our online SEO training courses. To understand everything about SEO and keep up with the latest updates, you can enroll in our SEO training classes if you require advanced training.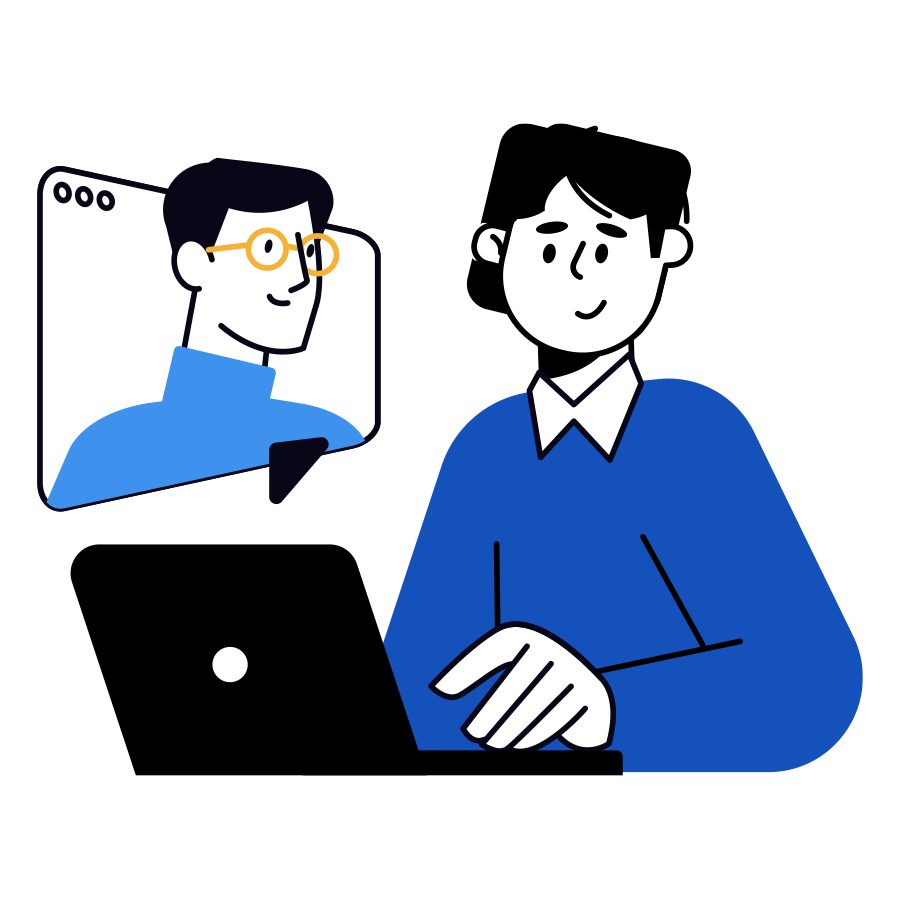 Learn SEO From Experts 
Since learning and using SEO takes a lot of time and work, it might be discouraging to utilize SEO on your website. This is why many companies today hire SEO specialists to carry out their SEO tasks. Growing a small business into a medium-sized one is difficult, but with the aid of SEO, you may expand your audience and business over time. This is why many companies choose to educate their staff about SEO.
As Dopinger, we are aware that the success of your SEO efforts will determine the future of digital marketing and your business. To prepare you for the SEO process step by step, we have a team of SEO specialists who can provide you with a unique way of thinking, are adaptable to changes, and have expertise in the field.
Prepare Yourself to the Future With Our SEO Training
How would you like to take your digital future one step further with SEO training with practice? Book your place in our hands-on SEO training and become the sought-after name of the business. Are you ready to step into the future? Then let's take a look at the details in the SEO training.
At the very beginning of our SEO training, we ask and answer the popular question: What is SEO? If you want to learn SEO. You should start by answering this question easily.
What is SEO?
Why is SEO necessary?
What are the gains of SEO practices?
What does it mean to be visible on search engines?
Attracting users/customers and SEO
Building a brand in the long term with SEO
We explain all details in our training and clear all the question marks in your head about SEO. That's why our training can teach you many things in a short time.
On-Page (On-Site) SEO Training
On-Page (On-Site) SEO Training
On-Page SEO practice is an inevitable part of an SEO strategy. The key point to success is to know every detail and to understand the process completely. That is why we start our courses by explaining the on-page SEO process in detail. Here's what is included: 
A brief overview of HTML Tags.
What is a title? Creating and editing titles.
What is a meta description? Creating and editing meta descriptions.
Heading hierarchy (H1-H6 journey)
Creating/optimizing internal links.
How should internal link anchor selections be?
Creating SEO Compatible content.
Alternative Text (Alt Text) optimization studies.
How is potential content discovered?
How should keyword strategies be executed?
What is a long-tail keyword? How to get involved in studies.
With our detailed SEO courses, your gains will begin to become clear, and your perspective on projects will begin to change.
Off-Page (Off-Site) SEO practices are carried out independently of the internal structures of websites. It is important to gain authority, plan the practices, and provide long-term benefits. For this reason, it was unthinkable not to have it in our SEO training. So what awaits you in Off-Page SEO training?
What is Backlink?
How to build an authoritative link?
How is backlink discovery done?
How to do link analysis
How should anchor text selection be?
An overview of the guest posting
What is competitor analysis?
How to do an analysis
How to determine competitors
What is Anti-SEO?
Malicious links and Link rejection
Social media and SEO relationship
How to do YouTube SEO
Local SEO studies 
Although technical SEO seems to be the nightmare of big projects, it is not that much of a dangerous issue. These technical details can make your site a leader or invisible! Therefore, it is the most important part of our SEO training. Here is what we explain through the courses:
How to do technical SEO analysis
How to detect index errors
Sitemap and Robots.txt file course
How to use Canonical tags
What are redirects? How should it be planned?
Why is site speed important?
How is site speed analyzes done?
How to analyze using SEO tools
How to plan the URL structure and Site architecture
Why do coverage errors occur?
What is manual spam? How to get rid of spam?
There are professional tools that we use in almost every step of the SEO process. Mastering the use of these tools is almost a sign of professionalism. It is necessary to learn these SEO tools from A to Z in order to maximize the practices and success. Here are the things you're going to learn in this course:
How to use Google Analytics
How to use Google Search Console
How to use Google Tag Manager
Google Data Studio
What is Ahrefs, and how to use it?
What is SEMrush, and how to use it?
What is Screaming Frog, and how to use it?
What is Google Trends, and how to use it?
How to prepare detailed SEO reports
What is WordPress SEO?
How should the settings be?
A general look into the SEO plugins
How to use Yandex Metrica
Dopinger offers the best SEO training opportunities. With online SEO courses, you will be able to practice it on your own website. Yet, before you start practicing on your own, we make sure that you are competent enough with our workshops. Learn everything about SEO, especially Google SEO, step by step and prepare yourself for a professional experience. Also if you want to get information about our SEO process, you can check out our SEO consulting page.
Are You Ready?
Are you ready to master optimization dynamics from A to Z with SEO Training? Then enroll in our fully professional staff course, start your orientation towards the future of the industry!
Contact Us
Free SEO Training
Do not forget to visit our training created by Dopinger's experts and shared on our YouTube channel for free!
SEO Traning Videos
Would you like to watch our free training videos on SEO? Then visit our YouTube SEO Training playlist now, learn the latest information about SEO with expert lectures and dive into digital marketing.Watch Now
Dopinger SEO Dictionary
Would you like to listen and learn SEO terms from the experts as a dictionary? Visit our SEO dictionary playlist that we have prepared for you and increase your SEO knowledge.Watch Now
WordPress Training
With WordPress, you can easily set up your blog or even an e-commerce site. But how? Watch our SEO professionals' videos and learn WordPress with all the details.
SEO Training F.A.Q.
Click the questions to see frequently asked questions and their answers.
To finish your SEO training, you must enroll in a certification program. Furthermore, you must rely on third parties to receive comprehensive SEO training to use SEO on both Google and other search engines because there is no Google SEO training program. To complete SEO training, you can enroll in any program of your choice. You must first complete an SEO training course if you want to become an SEO expert. All the subjects, including SEO for beginners, on-page SEO, off-page SEO, advanced SEO, technical SEO, local SEO, website speed and security, Google Analytics, and more, should be covered in an SEO training course. The majority of SEO training certification programs cost money, even though taking SEO training courses may be free. To help you understand and put SEO into practice, Dopinger provides free SEO training classes.

What is The Best Training Course for SEO?
Depending on your goals, budget, and preferred learning style, you might find the ideal SEO training course. The majority of SEO training programs are now available online. You should make sure that your course is updated as well because SEO isn't constant and changes with Google's new algorithms, policies, and regulations. Therefore, the finest SEO training program should include all the necessary SEO principles, techniques, and analyses so that you may experience real-world situations and be flexible enough to react to changes. Since all of our courses are offered for free, you can easily access them anytime or anywhere you want. At Dopinger, we make sure to update our learning channels to provide you with the most recent SEO updates.
Can I Learn SEO On my Own?
You might learn SEO on your own if you put enough effort, time, and discipline into it. Although advanced SEO training may not be the same, you may learn more about technical SEO, local SEO, content, keywords, and how link-building and on-page SEO optimization operate by doing your research. You can read the online forums and practice creating an SEO-friendly website to learn more about SEO on your own. Even though they are useful, if you want to learn about SEO more professionally, we advise that you enroll in SEO training courses. Your success there might be aided by Dopinger's free SEO training classes. You can advance in your self-learning process and learn more about SEO thanks to our online courses, which provide all the knowledge and exercises to guarantee your great learning.
How Much Does the SEO Training Course?
Don't give up on taking an SEO training course if you're considering giving up because you think it's costly. Because you can learn all there is to know about SEO and how to apply it to your business for free. You can sign up for Dopinger's free SEO training courses and learn all you need to know about SEO.
Is SEO Difficult to Learn?
While learning everything there is to know about SEO from scratch may seem challenging, we can assure you that it is not. Simply being willing to invest the necessary time and energy into learning the various SEO tools and principles is all that is required. The phrases search engine optimization (SEO), Google Analytics, and Google Search Console are not well-known to everyone. This is where Dopinger's free online SEO training comes in to explain the fundamentals and more about how SEO functions by giving you in-depth explanations, straightforward yet powerful examples, best practices, and responses to frequently asked questions.
Absolutely. Today, free SEO classes may be found on platforms such as Udemy, YouTube, and others. By using free SEO training classes, you can gain knowledge about page speed, mobile optimization, on-page and off-page SEO optimization, and more. While some agencies might grant you an SEO certification, others can demand payment in exchange for a certification. Dopinger aims to give you access to the best SEO training courses for no cost on both YouTube and Udemy. On Udemy, you may enroll in our free training sessions on on-page SEO optimization and off-page SEO optimization. To learn more about SEO for free, you can also view our videos on YouTube.