In this booming digital marketing era, useful competitor analysis tools are the best way to stay ahead of the competition. As the competition never stops, it is always crucial to know what your competitors are up to. Competitive research can be your key to success in digital marketing. Thanks to these tools, you can track your top competitors' online presence, do your marketing search, and understand recent marketing trends more effortlessly. Thus, competitor research tools can be your biggest supporter in digital marketing. You will never miss out on the trends and gain a deeper insight into the marketing strategies quickly.
What Is a Competitor Analysis?
A competitor analysis aims to see the strengths and weaknesses of your competitors in the marketing field. This analysis includes their marketing strategies, products, sales, customer base, and current market position. Hence, competitor analysis is an essential process in the rapidly-evolving marketing industry. It allows businesses to identify their competitors and create a strategy to thrive in this competitive field. Marketers usually benefit from competitor analysis tools to quickly obtain the most accurate data. Thanks to these tools, you can boost your overall marketing strategy to keep up with the changes. Don't forget to check free SEO tools.
Competitor Analysis Tools List
In this informative list, we will give you information about the digital competitive analysis tools you can use for your competitor analyses:
SEMrush
Ahrefs
Serpstat
Similarweb
BuiltWith
WooRank
SpyFu
Owletter
Moz
Majestic
Wachete
WhatCMS
Crunchbase
Apollo.io
BuzzSumo
Dopinger
We're hoping that by the time you finish this article, you will get a clear idea and choose tools for your needs. Here are 16 useful competitor analysis tools to keep you updated.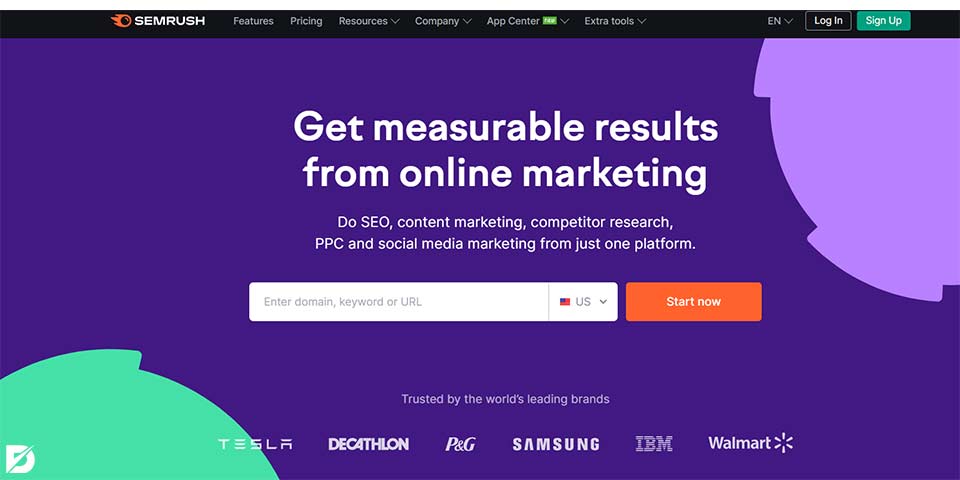 1. SEMrush
For some marketers, SEMrush is the best all-in-one competitor analysis tool in SEO with its highly accurate position-tracking tool. Thanks to SEMrush, you can see what keywords are popular and maintain the traffic to your website. It also provides detailed insights into your competitors' marketing strategies with a wide range of different features.
According to SEMrush's website, their tools and reports can help marketers with the following services: SEO, PPC, SMM, Keyword Research, Competitive Research, PR, Content Marketing, Marketing Insights, and Campaign Management.
Pricing: SEMrush offers three types of subscriptions: Pro, Guru, and Business. Each offers its customers different features with a minimum price of $119.95. SEMrush offers a 7-day free trial plan.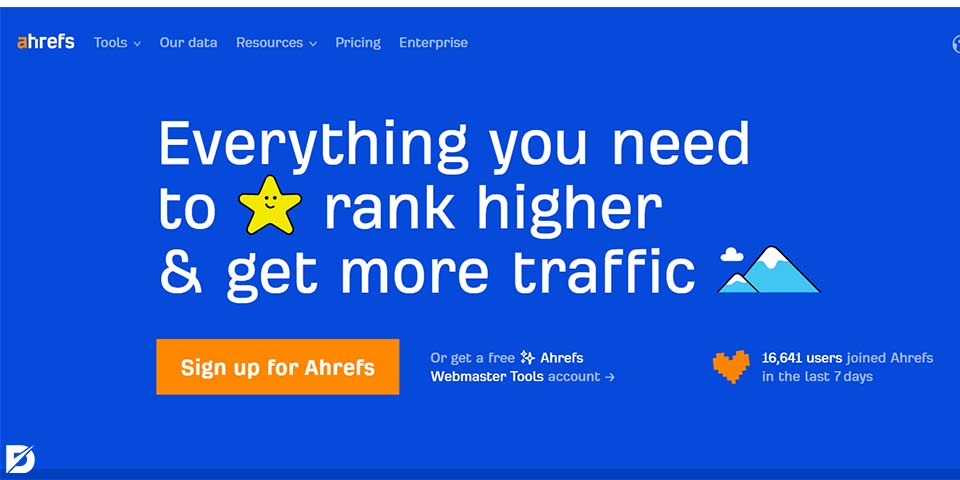 2. Ahrefs
Ahrefs is another useful all-in-one SEO platform allowing you to analyze your competitor's website. The in-depth analysis includes backlinks analysis, keyword search, and search traffic metrics of a specific website. Moreover, it alerts you when there is a change in backlinks or keywords on your competitors' websites. Overall, it is a great tool to see quick changes and manage your website accordingly.
According to Ahrefs itself, Ahrefs is used by marketers from the world's leading companies. They also claim that their data & metrics are the most trusted in the SEO industry. Moreover, there are many unique features that only Ahrefs can do. The customers can set customized alerts for new keywords, backlinks, etc.
Pricing: Ahrefs offers four types of subscriptions: Lite, Standard, Advanced, and Enterprise. Each has different monthly prices, with a minimum of $99 per month. It also has a 14-day free trial version.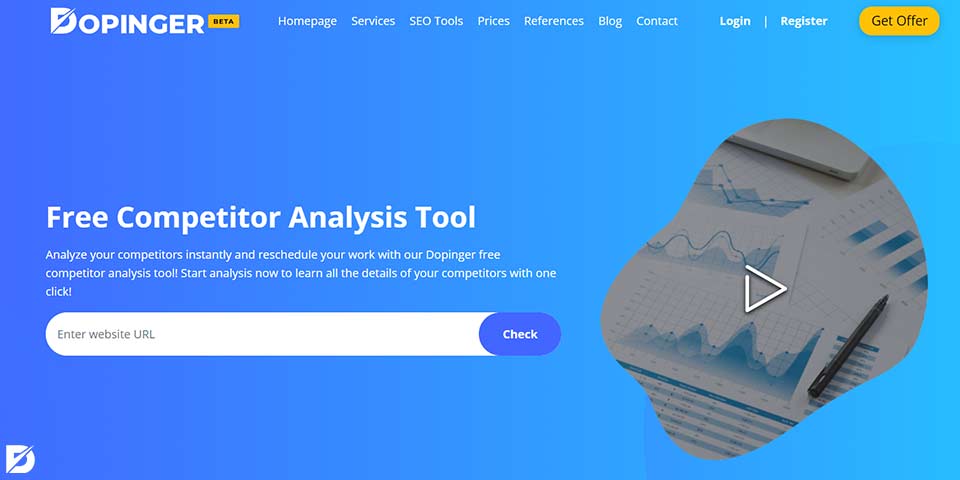 3. Dopinger
Dopinger's Competitor Analysis tool stands out as a strategic tool to strengthen the competitive position of businesses in the digital market. Thanks to this analysis tool, businesses have the opportunity to examine their competitors in their sectors in depth. By analyzing competitors' strengths and weaknesses, marketing strategies, and digital assets, significant knowledge is provided to businesses. This information helps businesses optimize their marketing strategies and reach their target audiences in a more attractive way. In addition, the Competitor Analysis tool can be used to identify new marketing opportunities and potential collaborations. Dopinger's Competitor Analysis tool provides businesses with the knowledge and understanding necessary to succeed in the digital world, providing significant support in the fiercely competitive online environment.
Pricing: Dopinger offers free SEO tools you can use to analyze your and your competitor's websites easily!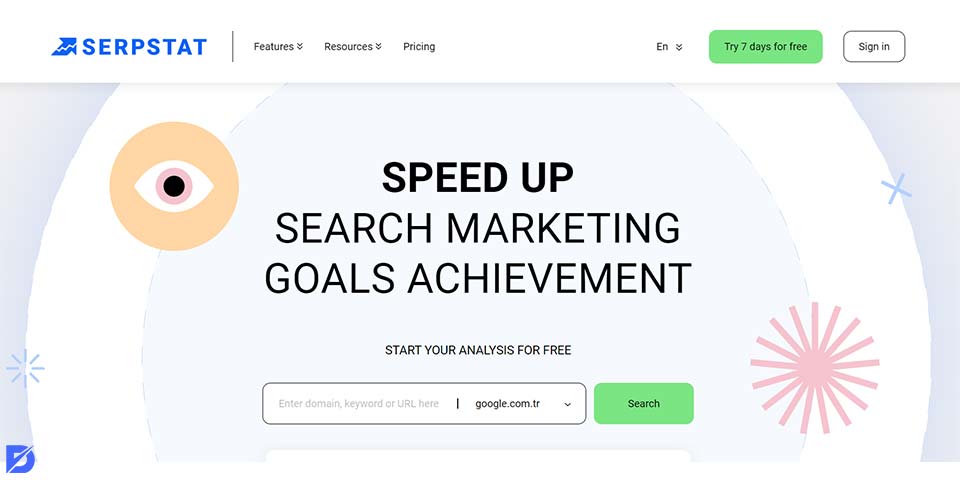 4. Serpstat
With more than 50 tools and 250,000 users, Serpstat is another all-in-one SEO platform that is popular among marketers. It allows its customers to do competitor research, backlink analysis, rank tracking, keyword research, and more. Overall, it aims to improve the performance of your SEO and PPC strategies. It is also a cheaper alternative to Ahrefs and SEMrush. Thus, it is an excellent option for small and medium-sized businesses.
According to Serpstat's website, anyone who wants to make money with their website can benefit from it.
Pricing: Serpstat offers four types of subscriptions: Lite, Standard, Advanced, and Enterprise. The minimum price starts from $69, offering a 20% discount for customers who pay annually. It also provides a 7-day free trial.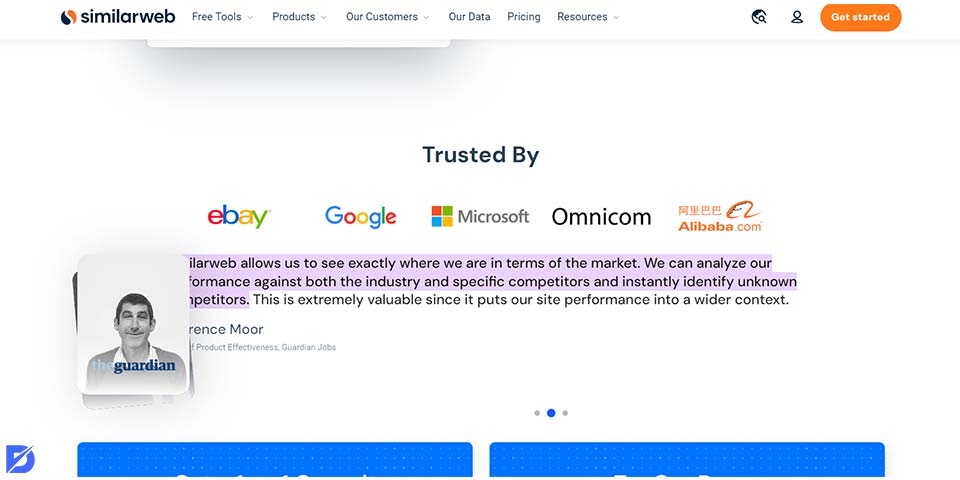 5. Similarweb
Similarweb is a tool for website analysis that is well-known and widely used by digital marketers. It specifically offers insights into the traffic of any website. It also updates and analyzes keywords weekly. As a result, it allows its customers to keep up with the recent trends in digital marketing.
According to Similarweb, it allows us to see exactly where we are regarding the market. They can analyze your performance against the industry and specific competitors and instantly identify unknown competitors.
Pricing: Customers can choose one from 5 different demos: Digital Marketing Intelligence, Digital Research Intelligence, Sales Intelligence, Stock Intelligence, and Shopper Intelligence. Although we cannot see the pricing range directly on their website, the estimated cost is around $499.00 per year.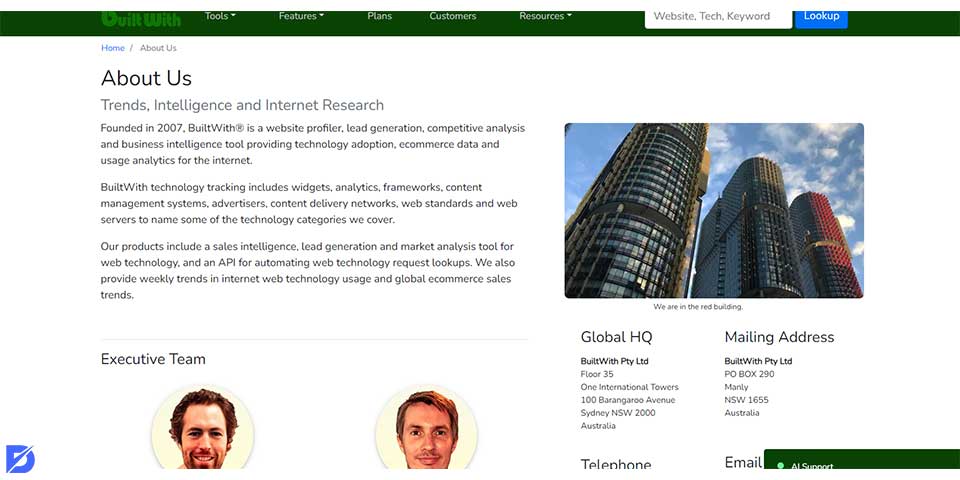 6. BuiltWith
BuiltWith is a website profiling tool that provides information about any website and the technology it uses by tracking the signals. It is a great option to see what e-commerce technology your competitors currently use. The tool has a broad knowledge of 370 million different websites.
According to BuiltWith itself, BuiltWith technology tracking includes widgets, analytics, frameworks, content management systems, advertisers, content delivery networks, web standards, and web servers, to name some of the technology categories they cover.
Pricing: BuiltWith offers three plans: Basic, Pro, and Team. Basic is the most affordable plan to choose, with a minimum monthly price of $295. It also BuiltWith offers free and unlimited access for individual site analysis.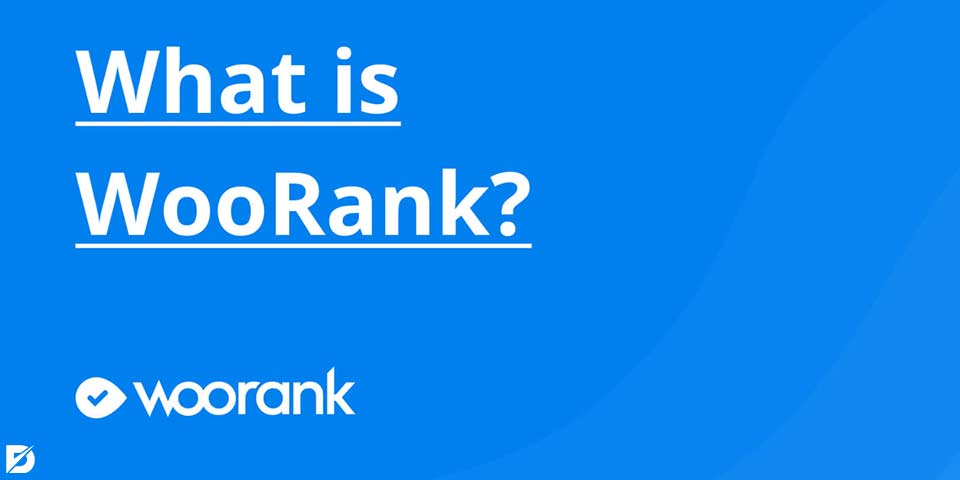 7. WooRank
WooRank is a competitor analysis tool in SEO that is easy to use with its simple user interface. It shows reliable marketing data and insights on how to improve your website's visibility and ranking by offering optimization recommendations. Therefore, it aims to improve your website's overall SEO performance.
According to WooRank's website, they look at your site through Google's eyes and generate an instant audit of your site's technical, on-page, and off-page SEO.
Pricing: WooRank offers three plans: Pro, Premium, and Enterprise. Pro has a minimum price of $79.99 per month. It also offers a 14-day free trial version.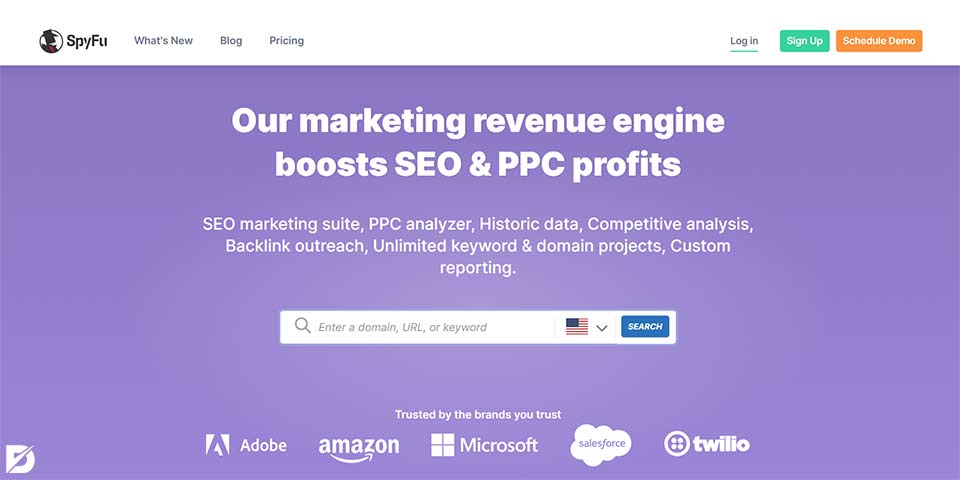 8. SpyFu
SpyFu is another popular SEO tool that marketers benefit from. It is a platform that allows you to do SEO and PPC research with its beneficial features. The platform shows the keywords that generate the most traffic. So it allows its customers to increase their website traffic. Although it might be a little complicated to use as a beginner, It is still a great option with its reasonable price.
According to SpyFu's website, you can search for any domain and see every place they've shown up on Google: every keyword they've bought on Google Ads, every organic rank, and every ad variation in the last 16 years.
Pricing: SpyFu is one of the cheapest competitive analysis tools, with a minimum monthly price of $16. The platform offers three different plans: Basic, Professional, and Team. Each of them can be paid both monthly and annually. Sadly, Spyfu doesn't offer a free trial, but it has a Moneyback Guarantee.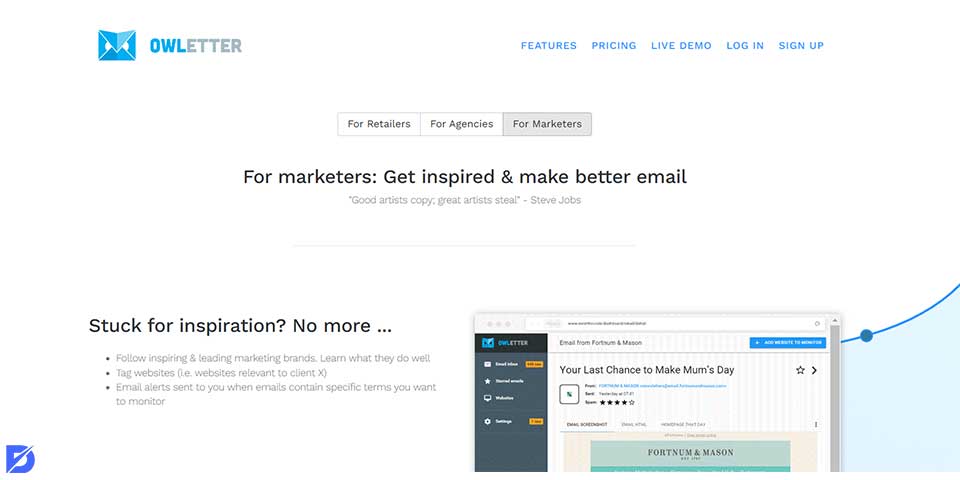 9. Owletter
Owletter is a tool that is specifically made for email marketing strategies. It allows you to track your competitors' newsletters and what strategies they follow for email marketing. It takes screenshots of their emails and analyzes them. If the platform finds a vital part that might be useful to you, it immediately alerts you.
According to Owletter, it's great for agencies, retailers, and marketers who want to get a competitive edge or be inspired to make better emails.
Pricing: Owletter offers three plans: Starter, Pro, and Unlimited. Each of them can be paid both monthly and annually with a minimum price of $19. It also offers a 14-day free trial with all plans included.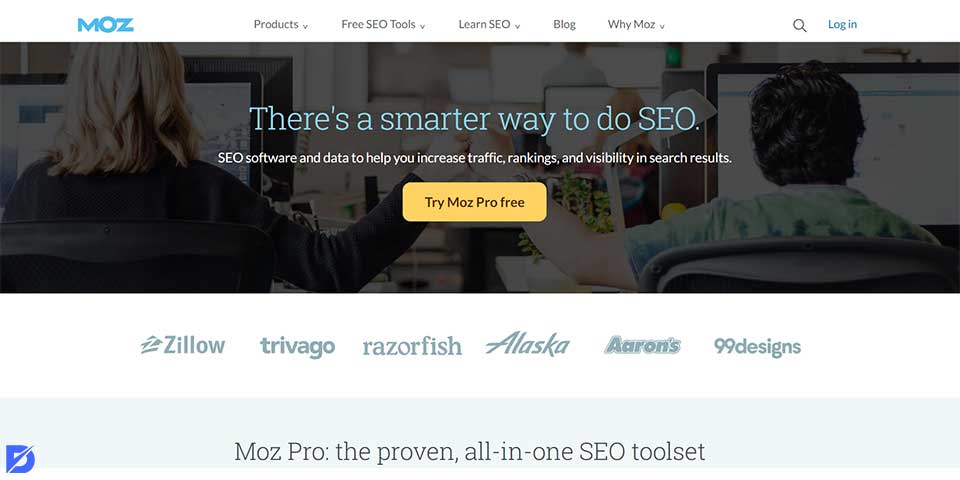 10. Moz
Moz is another all-in-one tool that provides a range of different options. It mainly focuses on SEO tools to improve your website's visibility and traffic. So it helps enhance your website's overall performance on major search engines. Moz also developed other useful platforms:
Moz Local: Moz Local is a useful tool that improves your business website and its local SEO performance. It is a listing management tool that manages your website's local listing on major search engines. It is essential for small businesses as Moz Local makes them rank higher in more local searches.
Followerwonk by Moz: Moz sold this tool to another company in 2016. Followerwonk still allows you to boost your Twitter account's social presence. The tool helps you optimize your account based on social statistics. It also lets you analyze your competitors' accounts. So you can compare your account with your competitors' accounts and develop a marketing strategy accordingly.
Pricing: Moz offers four different plans to its customers: Standard, Medium, Large, and Premium. Each can be paid monthly and annually with a minimum monthly price of $79. It offers a 30-day trial for its new customers.
Moz has different plans and charges different prices for its extension Moz Local. Moz Local offers three other plans: Lite, Preferred, and Elite, with a minimum monthly price of $14 per month.
Followerwonk by Moz offers a free version to analyze one profile. The monthly pricing starts from $29 per month to analyze more than one profile.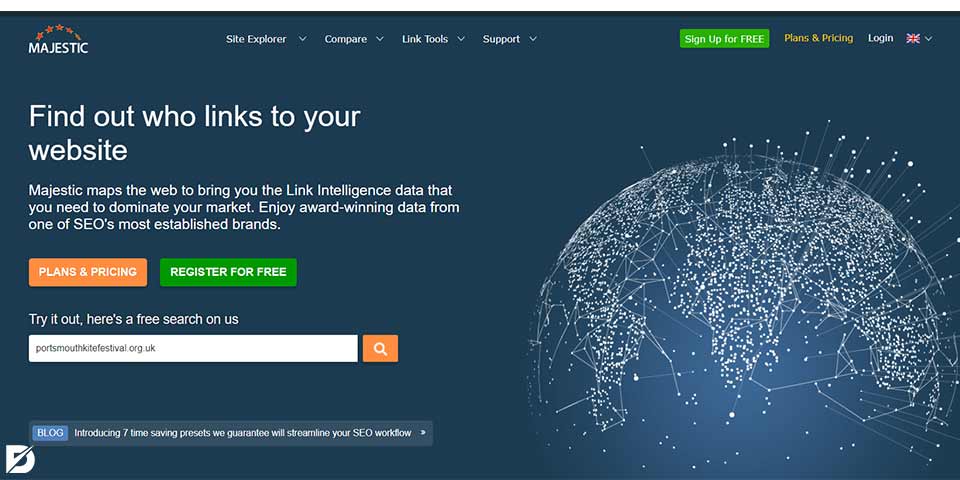 11. Majestic
Majestic is an SEO platform that specializes in backlink analysis and link building and has a tool called Site Explorer which shows a website's detailed backlink profile. Another beneficial tool it offers is the Backlink Checker Tool. As backlinks are essential to rank in search engine algorithms, it analyzes your competitors' backlink profiles to build new backlinks and track their campaigns.
According to Majestic, Majestic maps the web to bring you the Link Intelligence data you need to dominate your market.
Pricing: Majestic offers three different plans: Lite, Pro, and API, with a minimum monthly price of $49.99. Even though Majestic does not offer a free trial plan, it offers a free version that allows you to access the Site Explore Preview.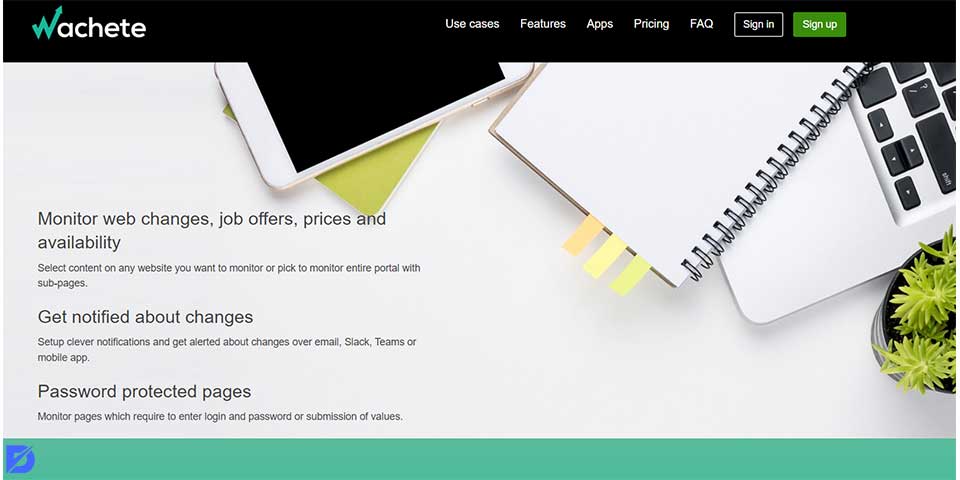 12. Wachete
Wachete is another tool for competitor website analysis, as it mainly focuses on websites and their contents. It also alerts its customers whenever a competitor updates or edits their websites. Overall, it is a great tool to track changes on a website with its user-friendly interface.
According to Wachete, Wachete's most popular notification is when a web page has changed. Still, you can also set up a notification when the page contains specific text or when some numeric value on the page riches some threshold or starts growing. And many more.
Pricing: There is a pricing scale on Wachete's website with a minimum monthly price of $4.90. It is free to use Wachete as long as you want to monitor only five pages. It also offers a 7-day free trial period.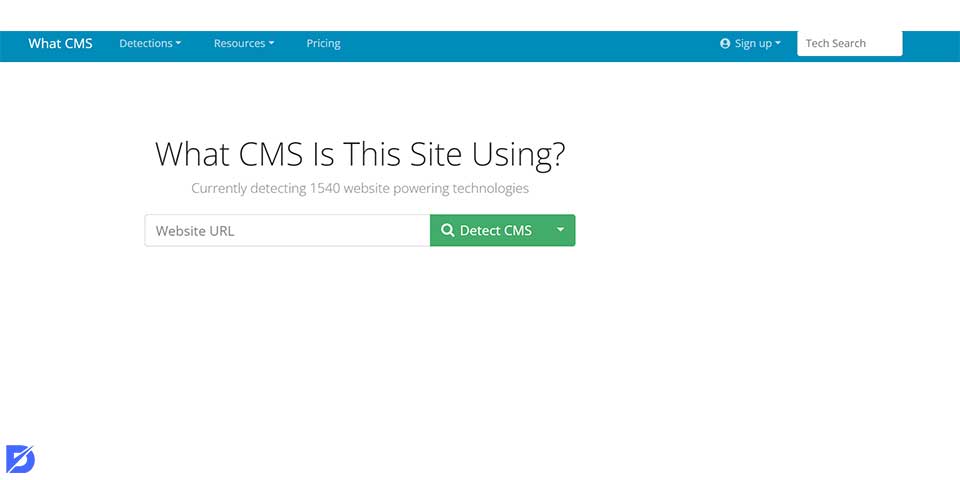 13. WhatCMS
A CMS, or a Content Management System, is a software system that allows marketers to create and post digital content quickly. WhatCMS allows you to analyze a website's content and shows which content management system your competitors use.
According to WhatCMS, its algorithm reveals content management systems, e-commerce platforms, web frameworks, programming languages, and more.
Pricing: WhatCMS offers multiple plans with a minimum monthly price of $10. The free version offers 1,000 detects, while the popular plans offer a minimum of 20,000 detections per month. Customers can pay monthly or annually.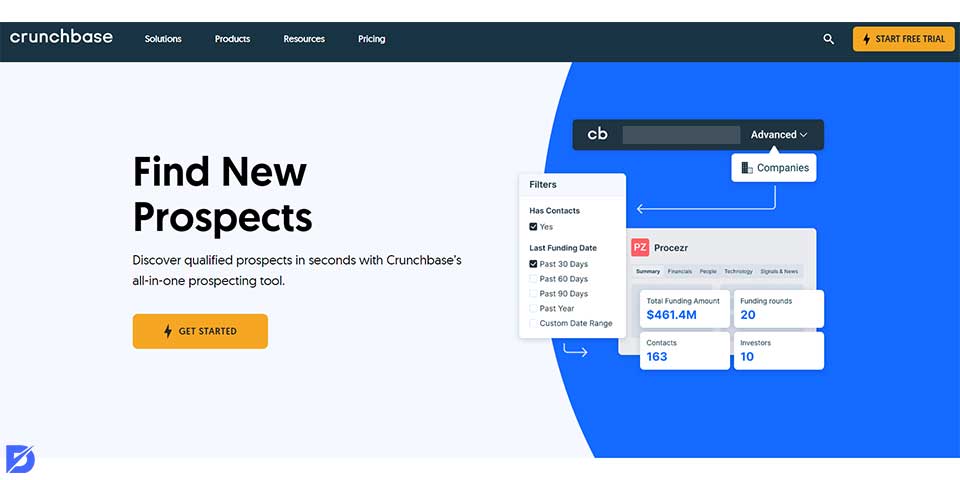 14. Crunchbase
Crunchbase is a popular choice for finding important information about a company, including new start-ups and small businesses. The tool shows important business data of both private and public companies. Therefore, it is a great database to get an in-depth analysis of your competitors.
According to Crunchbase, it allows you to uncover new accounts, track fast-growing companies, and reach out at the right time so you never miss an opportunity.
Pricing: The platform offers a free version. It also offers three other plans with a minimum monthly price of $29. While Starter and Pro versions are the most suitable ones for small teams, Enterprise is a great option for large teams.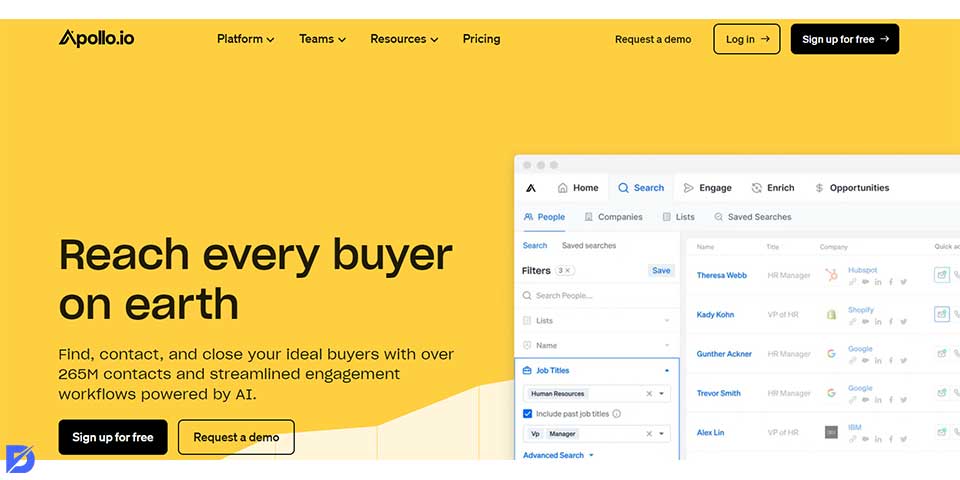 15. Apollo.io
Apollo.io is a sales engagement platform that provides a database of contacts. The database includes more than 100 million global companies with the most accurate B2B database. As it offers an extensive contact database, Apollo.io is an excellent option for creating and managing email campaigns. Moreover, other features like CRM Integration and Web Tracking help customers track and transfer data quickly.
According to Apollo.io, it helps you find, contact, and close your ideal buyers with over 265M contacts and streamlined engagement workflows powered by AI.
Pricing: Apollo.io offers a range of pricing plans to suit different business needs. The starter is a plan that suits small teams with a minimum monthly price of $49. There are other plans like Professional, Growth, and Custom. Lastly, Apollo.io offers a 14-day free trial of their platform.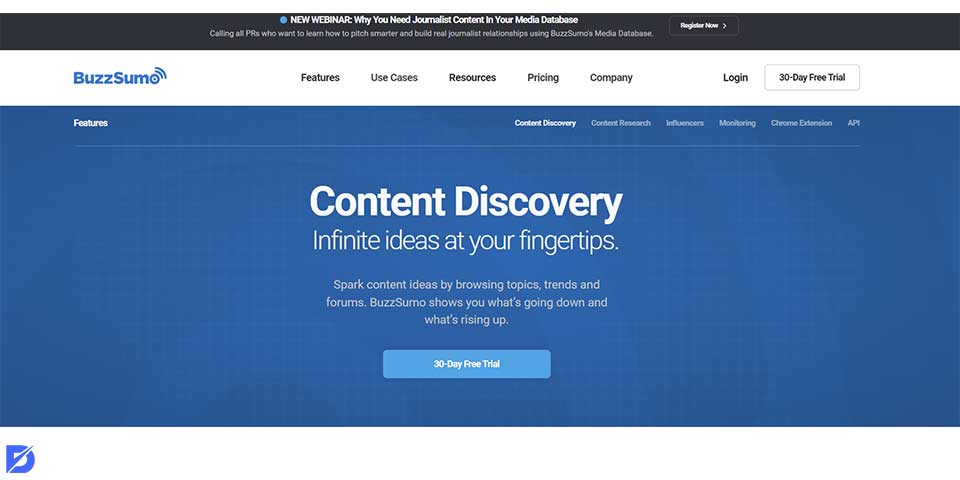 16. BuzzSumo
BuzzSumo is a platform that focuses mainly on content marketing. Thanks to its Content Analyzer tool, it allows customers to search for content based on keywords and subjects. As a result, it also gives ideas on content creation and how to improve your work. BuzzSumo also allows marketers to analyze the backlinks of a website, which can help them build backlinks to their content. Last but not least, Influencer identification is another helpful feature that identifies influencers in a given industry. Hence, marketers can collaborate with them thanks to this unique feature.
According to BuzzSumo's website, BuzzSumo is a factory of ideas – so you'll never struggle with content topics again.
Pricing: BuzzSumo offers various different plans: Pro Plan, Plus Plan, Large Plan, and an Enterprise Plan for larger teams. Each can be paid both monthly and annually with a minimum price starting from $119. Each plan offers a 7-day trial period.
Conclusion of Useful Competitor Analysis Tools
In this article, we explained how these 16 useful competitor analysis tools help you stay ahead of the competition. The tools also help marketers to gain an accurate view of their competitors. As a result, marketers can create their own strategies based on the data the tools offer. And, as these tools are also super time-saving, they are highly recommended for all businesses. As a customer, you can choose one based on your needs and objectives.
So, what are your opinions on these 16 useful tools? Have you tried any of these? Let's give these tools a chance and see how they boost our performance.