Below is a list of the best Google Ads alternatives; but before we start here is a brief heads up. It is incredibly difficult to avoid Google if you are on the internet. Even if you don't use Google's popular search engine, you'll likely end up using another part of the internet giant's company. For example, they own the video site YouTube, their own web browser with Chrome, as well as their own mobile operating system with Android. The fact that Google Ads runs across many of their subsidiaries makes them very valuable to advertisers.
However, there are alternatives to Google Ads that are definitely worth considering. There are several reasons ranging from the price difference to the goals you have for your advertisements. Google's advertisement competitors have to offer different features to compete with the giant because the audience Google accesses is so vast. These features allow customers to tailor the ads more precisely.
How Advertisements Work Online
In theory, every website operator can make their site available for others to advertise on. They only need a way to calculate the success and a way to charge for the advertisements. Cost Per Click (CPC) has become the most common way to measure the advertisement's success and associated value. CPC is the most common billing model for digital advertising due to the ease of setting up the tracking of clicks on a link within a website.
Using the CPC billing model, the website operator receives a commission based upon the number of clicks the advertising material on their site achieved. Click Through Rate (CTR) is another factor used to set the price per advertisement along with the reach the website operator has for their content. The relevance of the page's content also plays a role in the success of an advertisement.
Many large programs are attempting to switch from a CPC model towards a percentage commission of any final sales generated by the adverts.
Reasons to Consider Google Ads Competitors
The competition for advertisement space on Google has caused the price of advertising using Google to become increasingly expensive. Google Ads for some industries are now as much as $100 per click, making the alternatives much more attractive because they work well while remaining affordable. Other than the high costs for Google Ads, there are a few more reasons to consider alternative digital advertisement platforms.
The other reasons are as follows. Google only runs its ads on Google and its subsidiaries and partners. Meaning that you could entirely miss the places your customers spend the most time when online such as Facebook, or they may use a different search engine. Another significant downside of Google Ads is that they need a lot of tweaking and AB testing to optimize them once they are running. Entrepreneurs could easily spend this time focusing on building their company instead of tweaking advertisements.
Google Ads are notoriously tricky to set up for beginners, requiring a long and potentially expensive trial and error spell. Another not often discussed reason is that internet users are increasingly just skipping past the advertised search results because they trust the organic search results more than those that paid to be there. The reasons listed above are very compelling reasons to avoid using Google Ads despite the tens of thousands of searches conducted every second by Google users.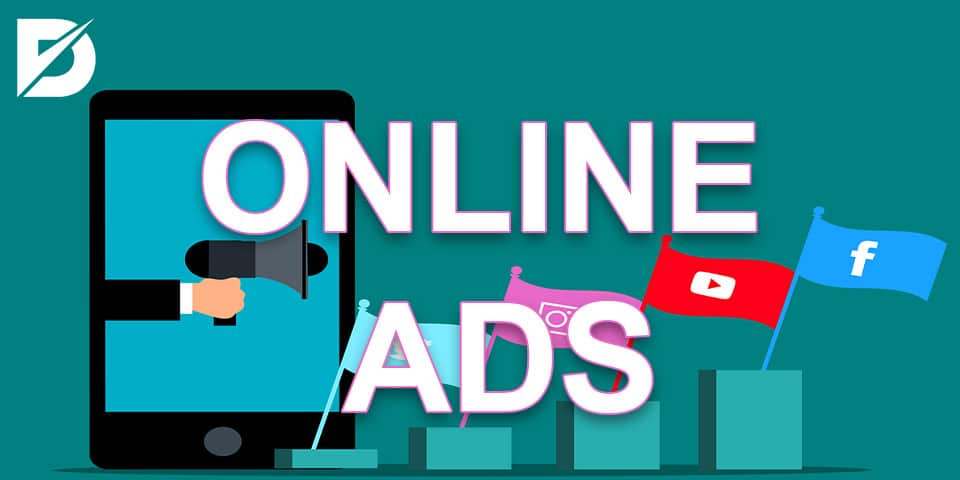 Using Instagram and Facebook Ads
Even though Facebook owns Instagram, the demographics of their respective audiences differ massively. The growth rate of both social media platforms is remarkably different. Teens and younger adults favor Instagram, with usage growing among the older generations. Facebook offers more targeted ads because it has greater access to individuals' likes and dislikes.
The advertisements on Instagram are much more visual than with Google Ads. The visual aspect of your ads on Instagram lets you interact with your audience differently and demonstrate your product much more effectively than Google Adwords. Facebook allows you to create highly targeted ads and gives you a platform to interact with your customers and get feedback about your products which is valuable on its own before the vast audience that Facebook has.
Twitter Ads
This social media platform is considered one of the most interactive social media platforms with millions of highly engaged users. Twitter ads have targeting which can focus on the keywords or hashtags that people on Twitter use. Hashtag marketing is very clever because it is used everywhere, from profile bio's to tweets and replies to other people's tweets. One of the most significant benefits of using Twitter ads is the payment calculations. You don't pay per click or view. You only pay for results.
For example, if you are running an ad campaign to get more installs for your app, you would have to pay for the advertisement per app install you receive. Twitter ads are incredibly cheap and have very expected and clear results. There is less competition than when using Google ads. The price reflects the lower competition and is therefore friendly to your advertising budget. Twitter ads are very reliable and have one of the best returns on investment (ROI) for all social media ads.

Reddit Ads
Reddit is the most successful discussion board platform created so far, with over a billion monthly users. It is a unique platform because it hosts discussions on virtually every topic that anyone can come up with. This makes it exceptionally diverse. Reddit ads work similarly to Instagram, where the ads are placed into the user feed, so they get noticed a lot of the time. Reddit ads can also target users based on their participation in discussion threads. Ads on Reddit are much cheaper than Google. They are a great choice to capture large groups of people based on their interests and interactions.

One of the Best Google Ads Alternatives: LinkedIn
LinkedIn is a more professional platform to advertise upon. It is a beautiful tool, especially if you want to advertise business to business (B2B) or promote a professional event. A strength of LinkedIn is that it is considered one of the fastest-growing social networks. LinkedIn users' main demographic is business professionals actively searching to network with others and collaborate on new projects.
LinkedIn ads allow you to focus your ads on the industry users work within, their job title, and function. It is a great platform to get your products in front of the people who make their company decisions. The industries that LinkedIn ads work exceptionally well with software as a service (SaaS) and B2B businesses.

Pinterest
Pinterest promotes itself for sales conversions with the following statistic stating that '87% of users have completed a purchase because of content they saw in a pin'. It has also developed a culture of re-pinning, which allows for potentially exponential growth with no further direct input.
Users' boards remain public and easily accessed, while posts and comments disappear after a set amount of time. Pinterest currently boasts over a hundred million active users, which is the reason behind such a large amount of web traffic funneled to websites from Pinterest.

Quora Ads
Quora is a unique question and answer platform, enabling advertisers to capture users' search intent. Historically, this platform has done remarkably well for B2B companies. However, there is currently an increasing number of business-to-consumer (B2C) companies succeeding with Quora ads.
Quora allows you to give reliable answers and support to your customers. It also allows you to become one of their trusted brands while still directing traffic to your site. Not only does this create trust with your customers, but it also helps you to give quality long-term support and keep your existing customers happy. Quora ads offer you a hyper-targeted advertisement campaign whilst building up your brand's trust and customer care reputation.

Infolinks
Infolinks focuses its brand on real-time engagement and uses user intent to customize ad placement. It places relevant and useful ads in front of its customers. Those ads help you to create a regularly analyzed and updated database of active and relevant customers.
RECENT POSTS
Ad Monetization Guide
We seek online ways to monetize our websites and mobile apps because we live in a digital world. So, it should be no surprise that website owners or m...
Infolinks is also very focused on growing its own users as well, promising to continue gathering new users into the future. The best selling point for Infolinks ads is that it uses time-sensitive advertising. Time-sensitive advertising uses an algorithm to target your potential customers at the moment they are most engaged with the content before showing them your advert. Infolinks adverts are highly creative and customizable, allowing you to interact well with your target audience.

Amazon
Amazon ads are excellent for businesses that have a product to sell. It has one of the largest online stores. Also, it has its own search engine built-in for users to find exactly what they are after. Having such a significant market share for online shopping, Amazon is now a household name. The majority of people can even tell you that Jeff Bezos founded the company.
Amazon has generated such vast amounts of wealth that it dominates virtually every market it enters. Amazon offers an extensive range of different advertisement options, from sponsored listings to display, banner, and video ads. Users who are browsing Amazon are close to the end of the sales funnel. This means that conversion rates are higher per ad. Customers have already decided they are ready to make a purchase. The only thing left is to choose the brand, price, and color. Thanks to Amazon's own ad network, your Amazon ad can also appear on external websites. Amazon ads are very competitive with Google shopping.
Conclusion on the Best Google Ads Alternatives
To conclude, we have discussed many of the alternatives to using Google ad services. From social media ads to message board ads, there are many high-quality alternatives available that also save you money.
Ads are also available on Google search alternatives such as Bing, which uses Microsoft advertising to cover multiple platforms and websites. There are also alternatives available to compete with Google ads for mobile, such as using Apple. If you know your target audience intimately, then choosing a more effective platform for your ads is easy. For example, if your customers are primarily young adults or teens, Instagram and Facebook ads will be very effective.
Whereas if you specialize in B2B or SaaS, then LinkedIn ads or Infolinks are ideal for you. If your business has a physical product to sell, then Amazon ads are perfect for competing with Google shopping ads. Hopefully, you have enjoyed reading about the best Google ads alternatives and have a few ideas which will suit your company best. Thank you for reading. As a note, if you'd like to dive deeper into the subject, check out our comparison between Facebook and Google Ads.