Digital advertising has a significant impact on the success and growth of businesses. Here, business owners and marketers may be concerned about choosing the right advertising platforms to spend their money on. Nobody wants their money to burn in a pool of fire, right?
Finding the best advertising channel may not be as easy as you think, as there are tons of options to consider in this digital era. In today's guide, we are going to provide five advertising platforms that can be used to advertise your business. These are Google Ads, Facebook, Instagram, TikTok, and LinkedIn. But before starting our guide, we'd like to introduce you to the factors you should consider when determining the right advertising channel. If you're ready, let's get started!
5 Factors To Choose the Right Advertising Platforms
Goals:
In Digital Advertising, first and foremost, you should determine the ultimate goal of your brand. What do you want to achieve by advertising your business? Do you want to reach more customers? Do you want to increase your brand awareness? Or, do you want to grow your sales on the web? The answer plays a critical role because each platform provides different opportunities to tailor your campaign.
Let's give a quick example. If you would like to target a local audience in your area, Google services can be a good choice. Or, to increase brand awareness among your potential and existing customers, Facebook and Instagram can be great.
Demographics:
The second important factor in choosing the best platform for advertising is to take your target audience into account. Of course, it is possible to grab the attention of the different audiences on each platform. However, each platform has its own demographic structure, as you can guess. To choose the right advertising platforms, you should make it your priority to deliver your advertising message to the right target audience. You should analyze their age range, gender, occupation, interests, and locations. After that, you can pick the right platform.
To give an example, Instagram users are relatively younger than Facebook users. Or, the number of women users on TikTok is higher than on other platforms. Or, the world's number one professional business site LinkedIn allows you to target professional business people.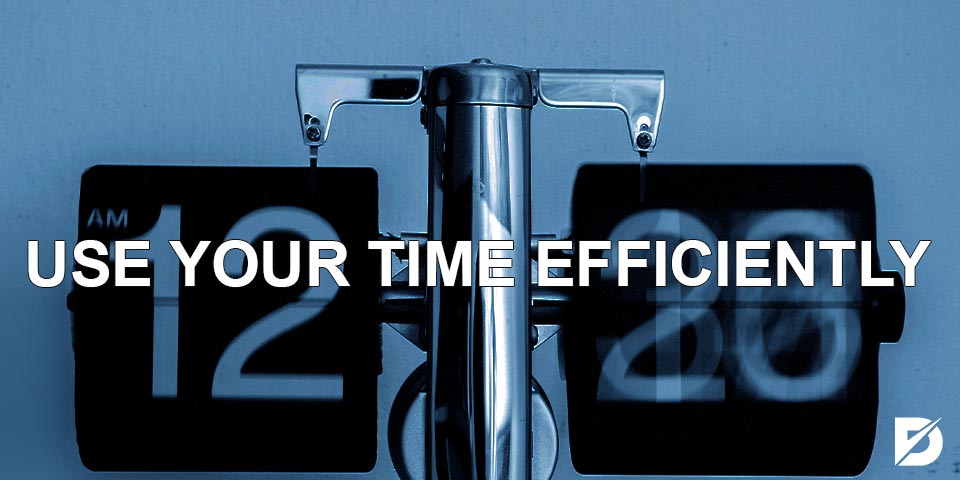 Marketing Resources:
Creating eye-catching content will require money, time, and effort. You may not be able to produce quality campaigns due to the limited budgets. However, having an unlimited budget for your marketing ad campaign does not guarantee success either.
You need to use your budget, time, and effort efficiently. Otherwise, your ad campaign may do more harm than good to your business, products, or services.
Competitors:
Another essential factor is to analyze your competitors. Conducting an effective and efficient competitive analysis can be very helpful in finding the best platform to advertise the products and services you offer. The most important questions can be listed as follows.
Which platforms do your competitors use?
How do they engage the audience on each channel?
How many people are engaging with their campaigns?
How often are they posting?
You can start by searching all your top competitors and checking their social media accounts. However, we should recommend that you shouldn't do something just because your competitors did in your industry.
Product and Services Types:
The products and services you offer need different platforms because each has its own structure in terms of communication and character. So, considering the product or service type helps you determine the platform where you can serve better. In this case, you should go where your ideal customers are. In other words, you should examine the platforms where your ideal customers spend their time.
For instance, if you sell business-to-business (B2B) products or services, you can find the desired audiences on LinkedIn. On the other side, for individuals, you can go to Instagram or TikTok.
5 Best Online Advertising Platforms
Deciding on the advertising platform for your products and services is a critical task. Fortunately, we are going to introduce five advertising platforms that would be perfectly suitable for your business.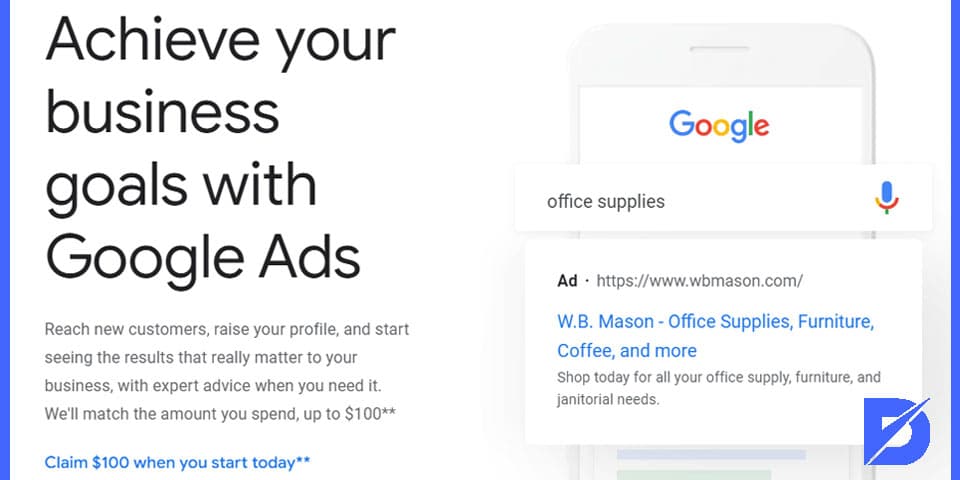 1) Google Ads
According to data, Google is used for nine of every ten searches on the web. So, when we consider advertising on search engines, Google is the number one choice. Google Ads, also known as Google AdWords, is the top online advertising platform for companies of all shapes and sizes.
You can display your ads on both desktop and mobile devices using Google Ads. If you wish, you can also prefer device targeting in order to target only a specific type of device user.
Especially if you are operating in a local business environment, you cannot be successful without Google Ads. You may be wondering, 'Why?' It is straightforward. Let's say a user is searching for 'homemade cupcakes near me' or 'coffee houses near me.' At this point, paid ads provided by Google will help you. It will directly get your products or services in front of users who are already looking for them. Since such users have a high intent to buy, you'll be able to increase the sales of your local business as well.
Of course, there are a lot of advantages of Google Ads. However, we can quickly summarize them as follows.
– Using Google Ads is affordable for small businesses.
– It can be easily integrated with other marketing software you use.
– You can increase brand awareness faster than other advertising channels on the web.
– Pay-per-click ads offered by Google are great to increase your website traffic, in-store visits, and purchases without wasting your money.
2) Facebook
As the largest social media channel, Facebook is the perfect platform with a lot of targeting options. You can consider Facebook as a reliable and safe choice when deciding where to advertise. Target your audience based on zip codes, cities, countries, interests. You can also specify them based on demographics like gender, occupation or age, and even behaviors on the platform.
As an advertiser, you can choose four display formats when advertising on Facebook. Let's list them!
Banner Ads
Banner ads allow you to display your ads where usually appear at the bottom of your content.
Native Banner Ads
Native banner ads match organically with the look and function of the media source on which they appear. Thanks to this, you will have full control over the layout of your ad.
Interstitial Ads
Interstitial ads are full-screen ads designed to be placed between activities to create natural transition points in your app experience.
Native Ads
Native ads are ads that perfectly fit your app's design.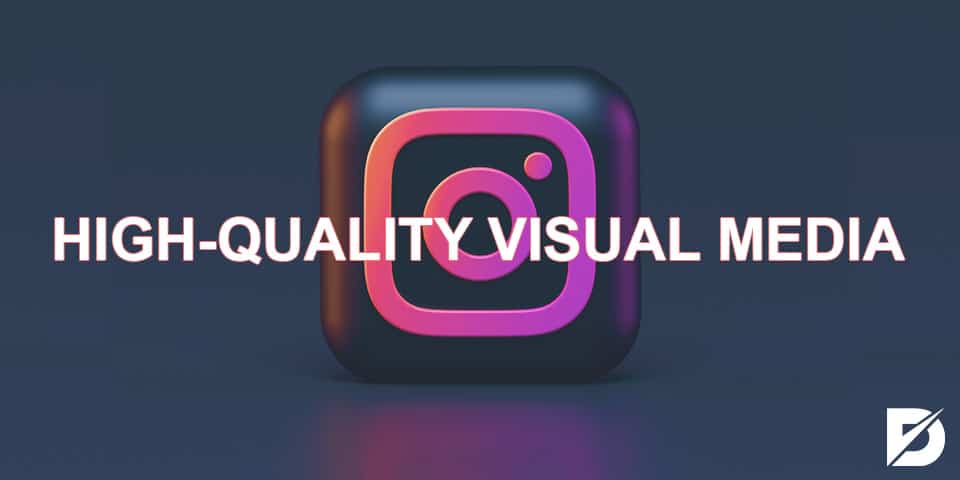 3) Instagram
Like Facebook, Instagram is one of the top social media networks for advertising. However, it allows you to target a primarily younger audience compared to Facebook. Although Facebook is still the number one social media platform, the engagement rate is more than 50% higher on this platform.
RECENT POSTS
Is Cro a Good Investment? 
A/B testing is something you've likely heard about before. Although it always seemed helpful, it was never truly necessary. But as the noises have bec...
If you would like to integrate your brand with high-quality visual media, Instagram is the ideal choice. The platform ads help you create brand awareness among target audiences and make direct sales. You can also get your products and services in front of your target customers, and drive traffic to your website.
Since Facebook owns Instagram, Instagram ads can be managed via Facebook's ad platform. Thus, you can target your audience based on their locations, interests, demographics, and past activities.
Pricing for Instagram and Facebook ads depends on multiple factors. For example, the more customers you target, the more budget you should invest.
4) TikTok
Although we can consider TikTok as a fairly new social media platform, we can't ignore its power in the online advertising game. According to recent figures, approximately half of TikTok users are women aged 18 and 25. So, we can say that this platform is a perfect opportunity to target potential customers, especially if they are younger adults. Besides, to reach brand awareness, drive valuable traffic to your website, boost engagement rate, TikTok is a good advertising channel.
Pricing for TikTok ads depends on several factors. These are the number of customers you want to target, ad placement, length of your ad campaign, or ad format. The price can also vary based on how many other advertisers on the platform target the same audience.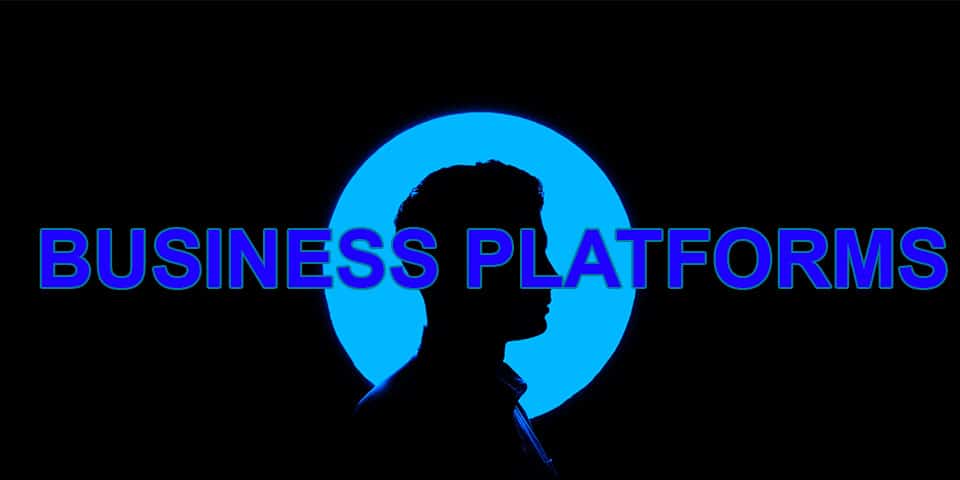 5) LinkedIn
LinkedIn can be defined as the 'social media platform for professional business people' This world's number one business platform has more than 750 million active professionals. It is great because it has a narrower focus compared to other platforms, isn't it?
LinkedIn is a platform that helps companies of any size accomplish their objectives. You can target a specific audience and create simple and influential ads. You can also control your budget and costs.
Target a unique audience: Like the other social media channels mentioned above, LinkedIn allows you to target people based on specific criteria, but more narrowly. You can filter the desired audiences based on their company, industry, education, job experience, job title, location, age, gender, etc.
Create easy and effective ads: Regardless of whether you want to create brand awareness or engagement, LinkedIn helps. Besides, the platform provides each member's profile data to boost conversion rates.
Control your budget and costs: LinkedIn allows you to control your spending with flexible pricing plans. Besides, you can easily stop your ad campaigns whenever you want.
We can simply divide LinkedIn users into two categories; employers/companies and job seekers. Since all these people use this platform to network professionally, LinkedIn is one of the most effective channels for B2B companies to advertise.
Our Final Thoughts on Advertising Platforms
There are a lot of advertising platforms where you can create paid advertising campaigns for your business. Each platform offers its own advantages, so choosing the correct platform for your campaign's success is essential. You should outline goals based on your desired audiences demographic data, and dedicate marketing resources. You should also conduct an effective competitive analysis, and analyze your products and services types.
Today, we've talked about five popular platforms that can help you advertise your business. These are Google Ads, Facebook, Instagram, TikTok, and LinkedIn. In order to choose the right platform and generate the best results from your campaign, you should first determine your goals and target audience. Then, you should look at the benefits and the resources you need to dedicate to each platform. Good luck!