For essentially every website, from blogs to online shops and even charitable websites, the asset of the highest importance is the site's visitors. With visitors being critical to success, the most vital task is improving your funnels to drive traffic to your site. Don't know how to drive traffic to your website? There are several different ways to increase your site's web traffic. However, it is essential to remember that your content will always be the most significant traffic driver. Ensure that your content is of high quality and frequently post new content to keep visitors returning to your site over and over again.
Content Guidelines to Boost Traffic
When it comes to your content, there are a few key points to hold in your mind. These points are:
Ensure that your content is Search Engine Optimised (SEO) as this makes it easier for the search engines to find it. It is also leading to a higher organic ranking in search results as well as spending less on advertising.
Post new content frequently. Search engines follow an algorithm, and your organic ranking will suffer if there is a lack of new content on your site. Also, posting content regularly can make your users hungry to keep returning to your site.
Use paid advertising for the most popular search engine. In your area to boost the amount of web traffic you receive from search result pages. Paid advertisements such as Google Ads work very efficiently to increase your traffic, especially with carefully selected keywords.
If your site has no content, then it is impossible to generate traffic to the site. Thanks to search engine algorithms, most websites now look to produce more content. They actively try to grow their digital content sections.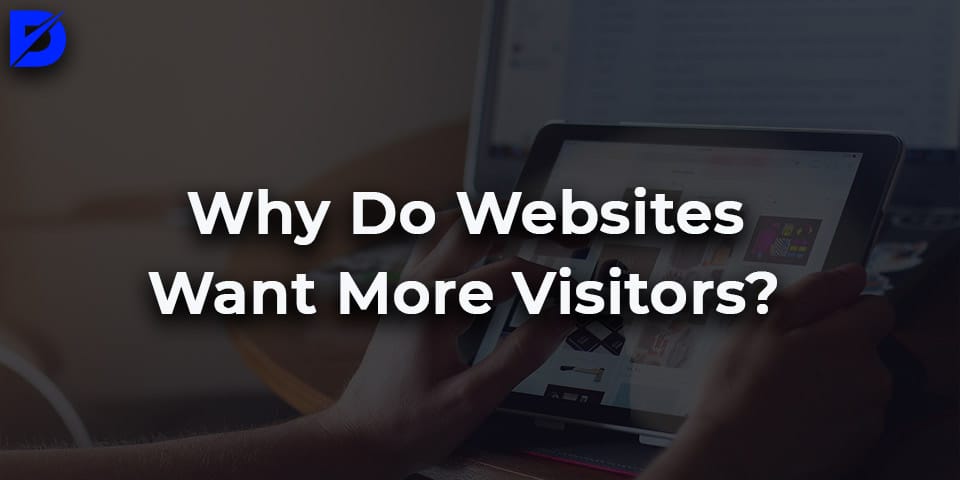 Why Do Websites Want More Visitors?
Every website will advance towards its particular business goals if it can increase the number of site views. More views allow a larger number of users to complete the site's chosen call to action, whether to make a purchase, read the article, or donate to charity. There are many bonuses available for the website, from simply increasing the web traffic. If the website is an online store, more visitors generally lead to more sales and a higher profit. It is essential to consider your website's industry and target audience when analyzing the web traffic with tools such as Google Analytics. Compare your traffic numbers with your competitors and see where you stand and how much it is possible to increase.
Niche industries and markets, whilst offering higher profits, have much lower web traffic when compared with mainstream sites. Imagine the difference between the number of people searching for a product they might use once a month compared with searches for a product for daily use. There is a Google Chrome extension to help you track competitors' web traffic ranking called Open SEO Stats. Open SEO Stats allows you to quickly compare your traffic versus other sites within your chosen market and industry.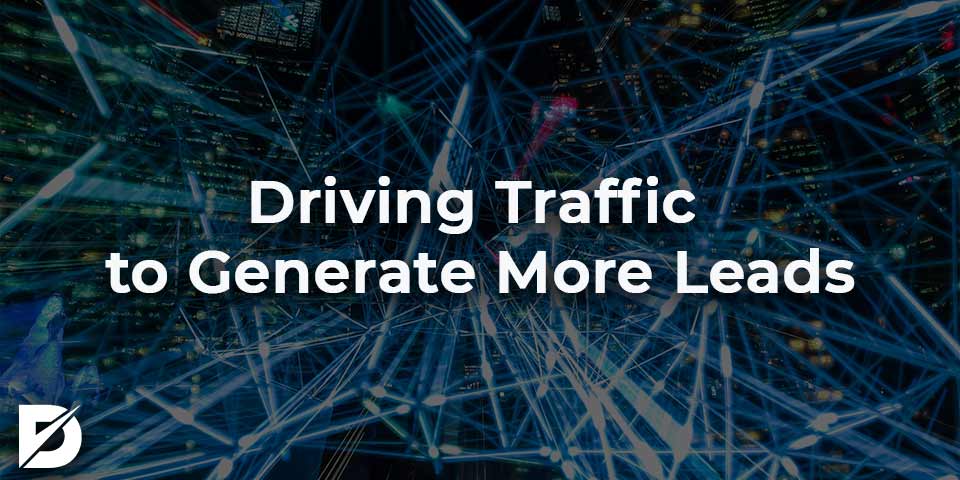 Driving Traffic to Your Website to Generate More Leads
If your overall target is a higher amount of leads generated by increasing your web traffic, then there are a few things you can do to help improve your web traffic towards these goals. You want to work on increasing both the traffic generated and the conversion rates of your content. Writing your content in an SEO-friendly way can help boost your organic web traffic. Another way of raising your conversion rates for web traffic is to write your content in a way that encourages visitors to complete a specific action. The call to action for your visitors can be anything that you would like a user to do. Some example calls to action are:
To sign up for the website's newsletter.
To make a purchase in the online store.
To share the post with other people and raise awareness of the post's content.
To read your other content.
Each of these calls to action will help to improve various areas of your site with each visitor. With these points in mind, your content should also be of value to the readers and help solve some of their problems. If you can solve a customer's pain point, they will provide you with free advertisement through word of mouth and share your content online. It is also essential to create content that is relevant to both new and returning customers. Is it content that they would be interested in reading? To know more about increasing blog traffic, you can read our article about it.
Your Website's Layout
Surprisingly, the layout of a website has a formidable impact on web traffic. If the format is logical and presented in a visually appealing way, then the web traffic grows faster organically. On the other hand, if the website has menus everywhere and it is difficult for the user to find what they are looking for, then web traffic will not increase even with many advertisement campaigns.
The easier you can make it for the user to find the information they require, the better your site's traffic. If you introduce a new feature such as a form for more information, ensure that it is easy to fill in and remove as many hurdles as you can. With online stores, the layout is equally as important. When your site has the product a visitor is looking to purchase but can't find it, you lose potential sales with each visitor. Even the load times of your site can affect the amount of web traffic that you receive.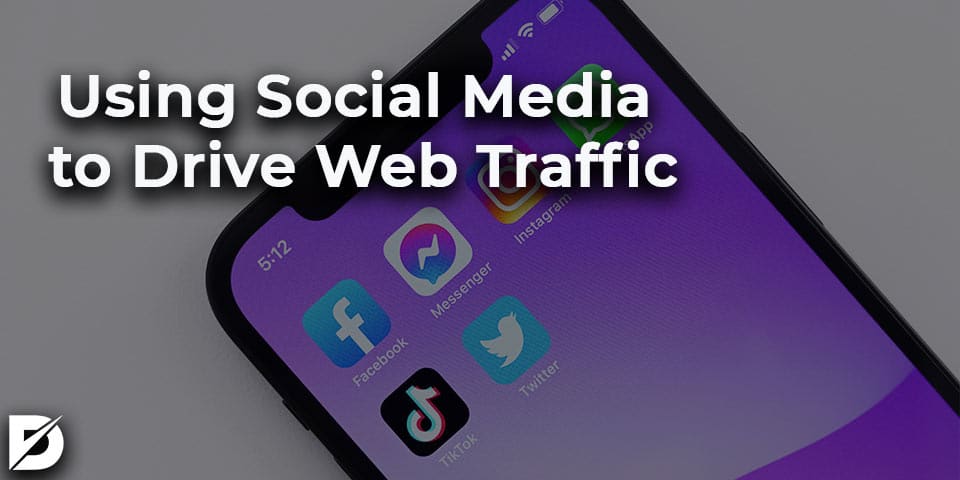 Using Social Media to Drive Web Traffic
Social media has evolved in recent years and now gives advertisers a way to reach billions of users with their content. You can develop a social media presence for your website and then use the advertisement options on social media. To access a highly precise advertising engine, allowing you to handpick your target audience. Allowing you to advertise to an audience of users with similar interests to your current customers can drive vast amounts of traffic to your site. Since people with similar interests often have other things in common such as falling into the same marketing demographic. Learning about your current customers can help you drive more traffic and potentially enter into new markets. It is based on the data you collect about your customers and their feedback about your different content and products.
Last Words About How To Drive Traffic
In conclusion, there are a variety of ways to increase your website's traffic. The most important driver of traffic will always be the content of your site. Therefore, by improving the quality and frequency of your content, you can significantly boost your web traffic organically. However, Google Ads and other advertisement providers can help you to improve your web traffic as well.
A digital marketing strategy that covers SEO-friendly content, site layout and utilizes online advertising platforms is the most effective way to drive web traffic and growth to your website. Ensure your entire site is optimized to keep load times short and have everything laid out in a logical manner so visitors can quickly find the content they are searching for. By following the tips provided in this article, you can drive more traffic to your site both organically and using online advertising platforms to funnel more visitors to your site. Hopefully, you have enjoyed reading this article on how to drive traffic to your website. Thank you for reading.