Search Engine Optimization (SEO) has become a crucial tool for digital marketing. And if done correctly, it allows your web site's ranking to improve and appear on the first page of search results. SEO is significant for making your website more visible, and that means more traffic and more opportunities to convert visitors into possible customers.
It is also an essential tool in digital marketing. For businesses to succeed in digital marketing, there must be SEO tactics in their digital marketing strategies. But how can we combine digital marketing with SEO? What are the strategies for digital marketing compatible with SEO? We will take a closer look at how SEO works in online marketing and give you a brief explanation of everything you need to know. Before beginning, you may need to understand how search engines work and then create your strategies for digital marketing. Check our in-depth analysis of search engines.
SEO in Digital Marketing
People often confuse SEO with digital marketing, thinking they are the same. However, SEO is a part of digital marketing and a tool that helps websites reach higher ranking on SERP (search engine result page). It improves the volume and quality of visitor traffic to your website. It is a great helping hand to make your website more successful and build its ranking.
But, there are some important points to make SEO strategies work and your website properly optimized: On-page and Off-page optimizations. Those optimizations help web crawlers to crawl your website without a flaw.
On-Page Optimizations
The on-page optimizations are:
Quality content
Internal ad external links
Site performance (loading speed)
Keywords and their density
Meta descriptions
Images
Canonical URL
Check out our on-page SEO checklist in detail.
Off-Page Optimizations
The off-page SEO optimizations are:
Building social media presence
Posting blogs, writing articles
Managing backlinks (backlinks must look natural and must be from reliable websites)
A site that optimized accurately for search engines will provide a sound basis for all other digital marketing activities. So, it is important to create an SEO strategy and take firm steps forward.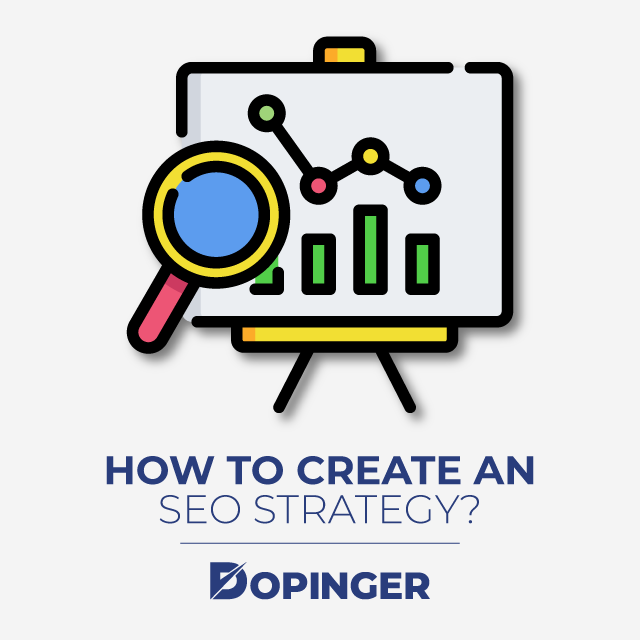 How to Create an SEO Strategy
First of all, there are no standards in terms of SEO and digital marketing. As time passes, search engines, as well as human beings, continue to evolve. It is an ever-evolving area and accommodates itself with user behavior.
Not only digital marketing but also the industry you work in is changing as well. So you need to observe and adapt your content into the competition.
There are some points you need to contemplate while working on creating a strategy.
Your target market and its audience. It is not all about the high traffic your websites get anymore. It is about attracting organic visitors who are interested in what you offer. Asking questions such as "What does my audience search for?" will improve your SEO investments.
People search on mobile devices most of the time. We need hardly mention that the mobile device market has expanded, overtaking desktops. You should consider optimizing your website to make it mobile-friendly to reach your audience. It also helps you rank higher on SERP.
The user-friendliness of your website is crucial. Making your website easy to navigate with quality content will boost your organic traffic. Each web page needs to have its unique build around keywords to be easily indexed.
Analyzing is the key to SEO strategies. Keeping track of your ranking and continuously working on improvements will get you better results in no time. There are SEO specialists that will analyze your web pages and give you bits of advice on how to improve your website.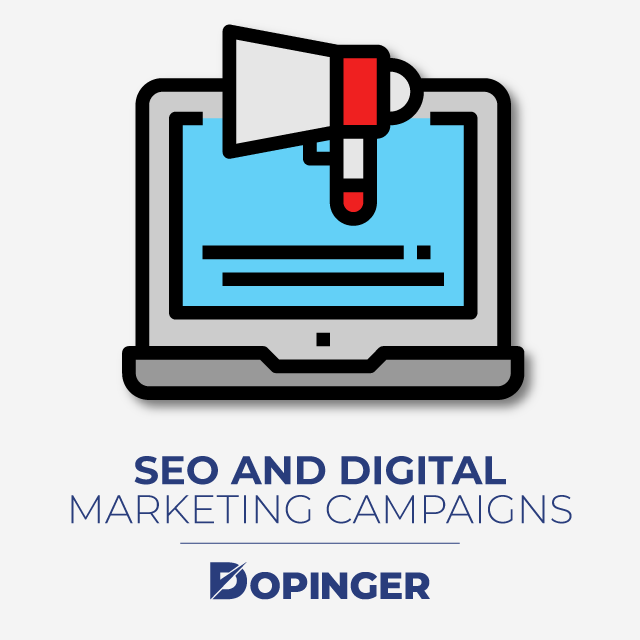 SEO and Digital Marketing Campaigns
As we have stated before, SEO is a tool that is useful while managing your digital marketing strategies. It is also beneficial for your marketing campaigns. See how it works with every other digital marketing campaigns.
SEO and Pay-Per-Click
PPC marketing is one of the best ways to target your audience. It allows you to place advertisements for your keywords. SEO and PPC work together flawlessly as they can help you earn advertisement revenue in SERP when used simultaneously.
If you already optimized your keywords according to SEO strategies, you can double your income by putting ads on them. You will increase your chances of converting visitors into possible customers.
SEO and E-Mail Marketing
E-Mail marketing is one of the best online marketing strategies for your brand to increase awareness and remind people of your business. Sending links to your website through mails will keep your traffic and engagements high, which SEO strategies aim to achieve.
After creating SEO compatible content and sending links, you will attract people to read your content. And turn them into your future customers.
SEO and Social Media Marketing
Marketing on social media and creating SEO content are interlinked as they work together fantastically. Sharing your business' website's link on your social media will make you look reliable and get people to view the web page. As building your online reputation, visitors form your social media accounts will keep the traffic coming.
Making external links to your social media account on your website will also raise awareness for your brand.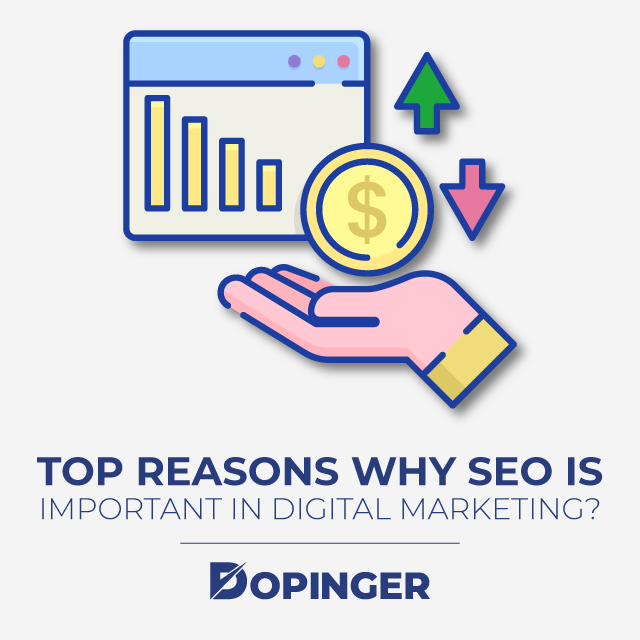 Top Reasons Why SEO Is Important in Digital Marketing
After explaining the key points to integrate SEO in your digital marketing, let us show you why SEO is crucial for your marketing.
It gets you to the top on SERP and increases your website's traffic. Being on the top will generate impressions, clicks, and engagement. As a result, you will get more visitors and conversions.
You will be able to track your website's ranking and quality. You will also see how your business is doing and make adjustments according to what is trending.
It is wallet-friendly. Instead of overspending to get your content visible for everyone, you can work on your target audience who searches for your services. If you define your target audience, there are chances for you to be more successful.
Your website will be easy to use and navigate. In that case, you will be making it easier for search engines to index the web page.
Last but not least, combining SEO and digital marketing will increase your brand's recognition. With the help of SEO, you will get your website on the top of SERP and get lots of engagement as a result. Overall, you will increase the reliability of your business.
Conclusion
Ultimately, SEO involves different techniques and practices. It always evolves and improves as consumers evolve. Besides, it is still the best tool for any business to use to be visible. SEO can help your business reach its goals and open up an opportunity for business owners to study their audience.
We have found Philip VanDusen's video on digital marketing basics helpful. You can find the video down below.