If you are in the business of the internet and want to learn about SEO, you might be wondering: what is Black Hat SEO? The world of SEO differs in itself. It has been divided into two main categories: White Hat and Black Hat SEO. There is even a branch called Gray Hat SEO, which would be the mixture of these two. However, we are going to focus on what Black Hat SEO is in this article.
SEO always has the same aim: to improve the website's ranking in the search engine page results (SERPs.) Black Hat SEO aims the same thing, whether in a pretty different and risky way.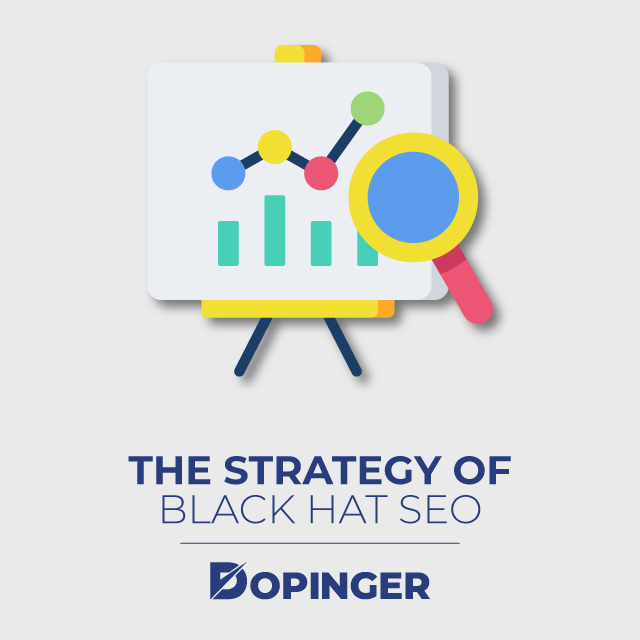 The Strategy of Black Hat SEO
Black Hat SEO is the term given to the set of practices that are done against the terms and conditions of major search engines such as Google. The strategy of Black Hat SEO may not be the most legitimate way to do SEO; however, it has got its uses. While White Hat SEO is loyal to the rules of the search engines, Black Hat SEO is not. It is more likely aiming to do SEO in a shorter way.
The purpose of Black Hat SEO is to make a website rank higher using unethical tactics such as keyword stuffing, cloaking, using private link networks, purchasing links, using duplicated content, and such.
Most of the SEO experts and tools are working for White Hat SEO. Since it is more trustworthy and less risky, the majority of large businesses prefer working with White Hat SEO.
Without any further due, let's take a look at the techniques of Black Hat SEO.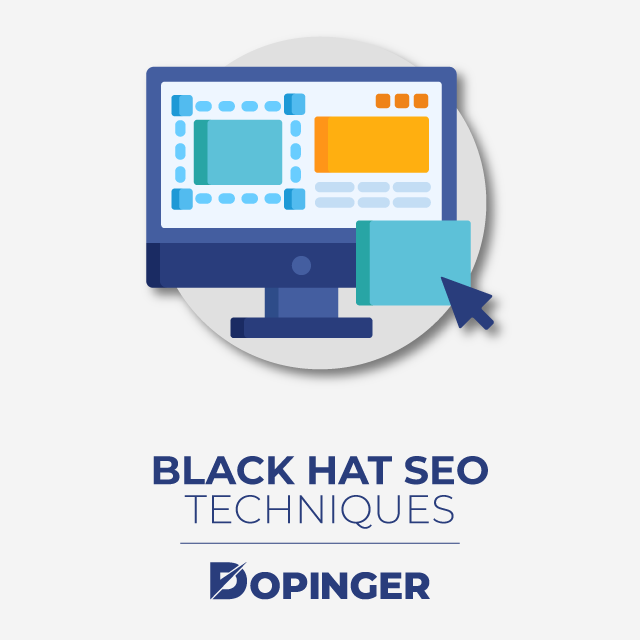 Black Hat SEO Techniques
Black Hat SEO techniques mainly consist of:
Keyword Stuffing
Cloaking
Low-Quality Content
Invisible Text
Purchased Links
Let's take a look in a more detailed way.
Keyword Stuffing
One of the techniques of Black Hat SEO is keyword stuffing. It is using the same keywords over and over again in a text. The aim here is to attract organic traffic by maximizing visibility. However, it is not considered as something successful because it is not user friendly. Once a user opens the website and reads the keyword-stuffed text, it is more likely that he/she will bounce from that website.
It is not easy as it was before; nowadays search engines can determine these texts and block them.
Cloaking
Cloaking is presenting a completely different content or URL to the search engine and the users. It is done in Black Hat SEO for offering a variety of content to rank higher on the SERPs. However, this content is irrelevant to the actual content of the website.
Spam websites use this technique to get away from the search engine bots that find spam content.
Low-Quality Content
If we see a website stuffed with the same words and almost the same sentences, it is mostly a website that has been using Black Hat SEO techniques. These types of websites have duplicated content. They create this duplicated content by copy-paste. That is why some of the content in these websites are an exact match or look alike.
There is also a technique called Article Spinning. It is one of the tactics to create low-quality content. The websites that are doing this use special software that creates content by changing it automatically. This way, it looks unique, however, it is done by copied content from another source.
It is one of the worst techniques of Black Hat SEO. When users see the same content, they would not even bother to read it, and the bounce rate increases. Of course, unique original content is also preferred by search engines as well.
Invisible Text
Another technique of Black Hat SEO is using invisible text to increase the page rank. It is simply adding white text that consists of a list of keywords. Users are not able to see these texts; however, search engines can still see and index them.
Purchased Links
Perhaps the most effective technique of Black Hat SEO is purchasing links. Black Hat SEO includes having so many links on their websites. The content or the relevance is not important for Black Hat SEO.
RECENT POSTS
Profile Creation Sites List 2023
Creating a profile online is a simple and effective SEO tactic. You can increase the traffic to your site and reach more users. By utilizing the profi...
Buying links are very easy for Black Hat SEO experts. However, in major search engines, including Google, it is strictly prohibited to buy and sell links.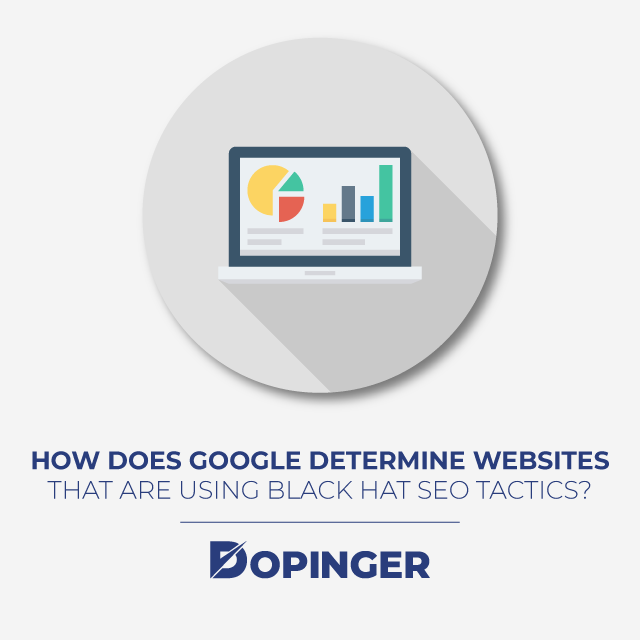 How does Google Attempt to Deter Websites From Using Black Hat SEO Tactics?
Google penalizes the websites that use the Black SEO tactics, and they have clearly stated that these websites would not take place in the SERPs at all.
Google penalizes any website that includes spam content. Even if you don't intend to use Black Hat SEO tactics but somehow have spam content, your website still might get banned.
Answer to the question of how does Google understand it is by Webmasters. Google Webmasters are a set of tools that tracks down websites and index them. It catches the websites using Black Hat SEO tactics and reports them to Google. It can also be used for tracking your website's performance as well.
Conclusion
We have covered the answer to the question, 'What is Blac Hat SEO?' It is a risky and harmful way to achieve success in the SERPs. However, it is not recommended by anyone and considered as spam. We have also mentioned some of the most prominent techniques of Blach Hat SEO.
If you want to learn more about SEO, please read our latest articles about it. You might be interested in what is White Hat SEO.