If you want to learn SEO, or you are already in the business of SEO, you might be wondering what is White Hat SEO. Well, the world of SEO is full of different terms and strategies. However, thanks to this categorization, it is easier for us to decide what we actually want to do with our websites.
SEO, in total, has the same aim, which is improving the ranking of the webpage in the search engine page results (SERPs.) Yet, SEO is divided in its own in terms of strategies. We can say that there are mainly two types of SEO: White Hat and Black Hat.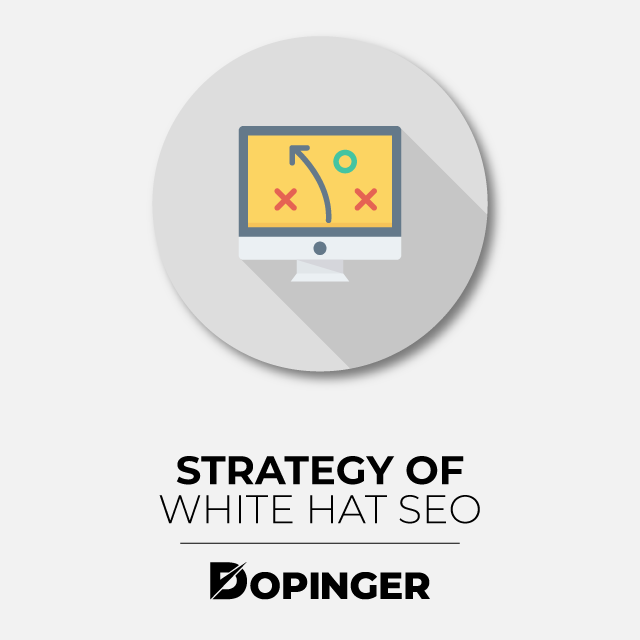 Strategy of White Hat SEO
White Hat SEO is the term given to the strategies that are focused on the terms and conditions of major search engines such as Google. It is the most legitimate way to do SEO. White Hat SEO is the SEO type that most of the major websites use. It is the contrary of Black Hat SEO, which is based on improving the ranking of webpages by more harmful ways such as purchasing links or having unrelated links and duplicated content.
The purpose of White Hat SEO is to offer the users the best search results. White Hat SEO is loyal to the rules of the search engines and optimize for the best user experience, not the search engines. It is crucial to create quality content that could actually be useful for the visitors and has the quality that people would want to recommend to each other. Of course, as one of the most important reasons for SEO, creating a website better than any other rival websites is essential in White Hat SEO.
Black Hat SEO, on the other hand, is the opposite of the White Hat. It aims to succeed in SERPs by risky tactics that are not suitable for Google's algorithms.
Most of the SEO experts and tools are working to succeed in White Hat SEO. Since it is focused on the user experience, White Hat SEO is a good choice for marketing purposes. Of course, the quality of services can vary a lot depending on the cheap or expensive service you get. Yet, it is easier to improve your strategies in the White Hat way, because there is no such risk as Black SEO strategies, which may consist of malicious techniques.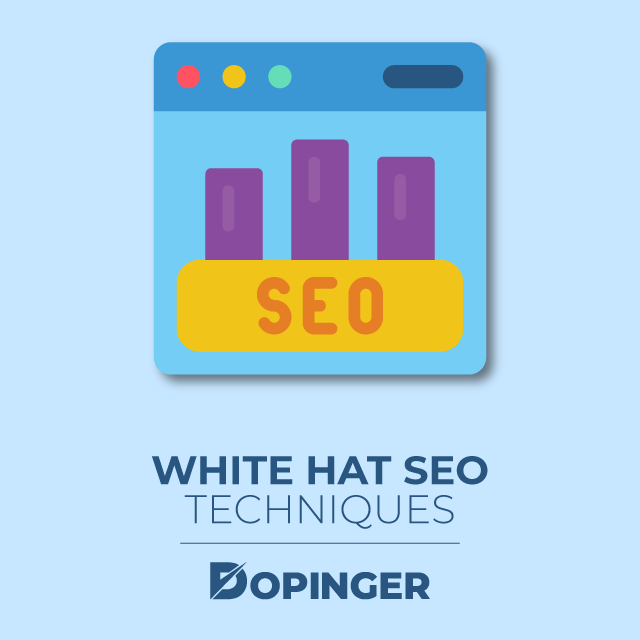 What Are the White Hat SEO Techniques?
White Hat SEO techniques consist of:
Quality content,
Related keywords,
Backlinks,
Internal linking,
Now let's take a closer look at these techniques.
Quality Content
White Hat SEO requires quality and original content. It is important dor providing the ultimate user experience. Automated content is not the solution, and it is a part of the Black Hat SEO. The vast majority of marketers earn their customers with original content on their websites.
By writing your own original content, you can build more trust in your target audience, and it will provide you more traffic in return.
Related Keywords
Keyword usage is one of the most important factors of SEO. Black Hat SEO also has a keyword usage. Yet, since the content there is not original, it is pretty hard to read the material even though it has used the right keywords. However, it can still manage to rank higher in the SERPs. If Black Hat SEO can do that, imagine what you can do with the right keywords and original content.
There are many tools that you can search for keywords. Most of the tools show the volume and CPC rate of the related keywords, and you can decide to use which keywords by looking at the results.
Backlinks
One of Google's ranking factors is the usage of backlinks in your website. More backlinks you have, more chance you get to be ranked high on the SERPs. Black Hat SEO also uses this technique to rank higher. However, it is not for a long time until the search engines catch the backlinks from a PBN.
Internal Linking
Internal linking is made when you are directing the user to another page on your website. This way, you are making it easier to read your website both for the user and for the search engine.
Organize your topics and Google can crawl your website and understand what your pages are about more easily.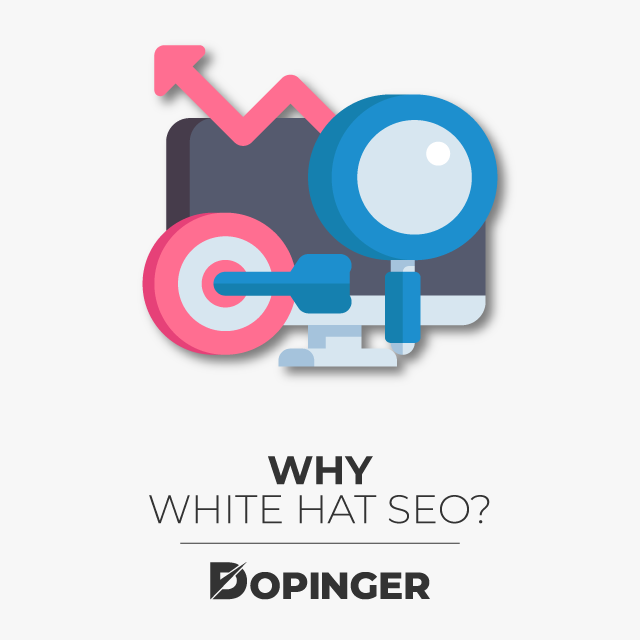 Why White Hat SEO?
If you want to grow your business in the right way, you need to build trust for your target audience. That is why you need to choose White Hat SEO when you are targeting the higher ranks in the SERPs.
No one intents to read an automated material when they are looking for something to buy. Especially in B2B businesses, it is considered as amateurish. So get yourself some content professionals and create your marketing strategy that aims for a high amount of organic traffic.
It is more ethical when you finally start to make a name for your business. This way, you will get positive feedback from your customers.
FAQs
What are White Hat backlinks?
White Hat backlinks are the backlinks obtained by honest testimonials, mutual partnerships, and honest testimonials.
What is the difference between White Hat and Black Hat SEO?
The main difference is White Hat SEO is done considering the terms and conditions of the search engines. Black Hat SEO does not worry about certain rules and tries to improve ranking in any way possible.
Is Black Hat SEO illegal?
Most of the techniques that are done in Black Hat SEO are not illegal. However, they are not accepted by the search engines, and when they catch such techniques, search engines might ban the website.
Conclusion
We have covered the answer to the question: What is White Hat SEO. It is the most legitimate way to make SEO, and it is used widely by the majority of large companies. We have also stated the techniques of White Hat SEO and why it is important to take part in it.
If you want to learn more about SEO, please check out our latest articles about it.