Think of a shop without a label; people can't easily find it, right? Even if they find it, it will be difficult to remember. A domain name is precisely the label of websites. It is the name and exact address of a site.In this article, we will talk about what is it, where to get one, what are the extensions and, what are they used for.
What Is a Domain?
Names like www.amazon.com, www.google.com, www.facebook.com are domain names. All of the content (HTML, CSS, JavaScript, PHP files, photos, and videos, etc.) that make up the website are kept on the servers. For the website to work, the I.P. address of the server must be accessed in the directory. I.P. addresses are the identification numbers that enable computers to communicate with each other over the network. Websites are also stored in computers that are always connected to the internet, without power cuts, and running fast. These computers are called "servers." For the websites to work, it is necessary to connect to this server with an I.P. address. However, keeping in mind and accessing an I.P. address like 148.13.72.24 will not be easy. This is precisely where the domain comes into play.
Thanks to DNS servers, it connects to I.P. addresses and enables the site to open. Instead of keeping complex number series such as 154.16.69.28 in our mind, we keep a name like www.reddit.com. When we write this name in the address line of our browser and make a request, our domain name is directed to the relevant server and brings the site.
What Is a Domain Name and Top Level Domain?
The "amazon" part of the www.amazon.com is the name, and, the "com" part of the www.amazon.com is the Top-Level Domain (TLD). TLDs are the top-levels of domain names. TLDs such as com, net, org, and info, which differ at the end of each name, are among the most used. Which of these to choose is related to the style of the site. Because every TLD means something. However, nowadays, it is difficult to find a free name, and in some cases, the empty one is purchased without paying much attention to the upper levels.
Let's get to know TLDs. First of all, these domains are divided into two in every country. TLDs used internationally, and TLDs used geographically.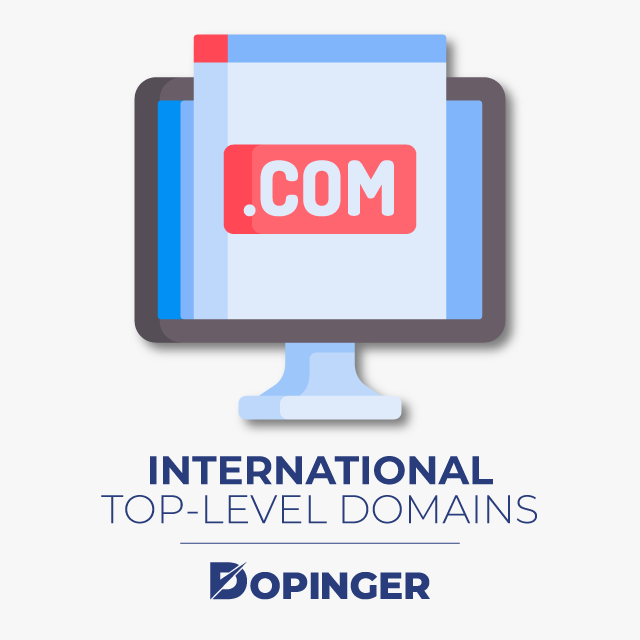 International Top-Level Domains
These are taken from companies registered in the ICAAN consortium from the USA. In such domains, the first applicant receipt rule is validated. This means, for instance, you set up a company, you named it black pineapple, and you think the most suitable name for you is www.blackpineapple.com. However, you can only buy this if someone has not purchased it before you. If someone has purchased and is not using it, you can contact the purchaser in some way and ask them for it. However, here you have to reach an agreement with how much money the owner wants.
This situation caused domain-hunters to derive and even become a sector. The most commonly used domains such as com, net, org were collected with high word names, and most of them were parked idle but waiting for their buyers with high fees.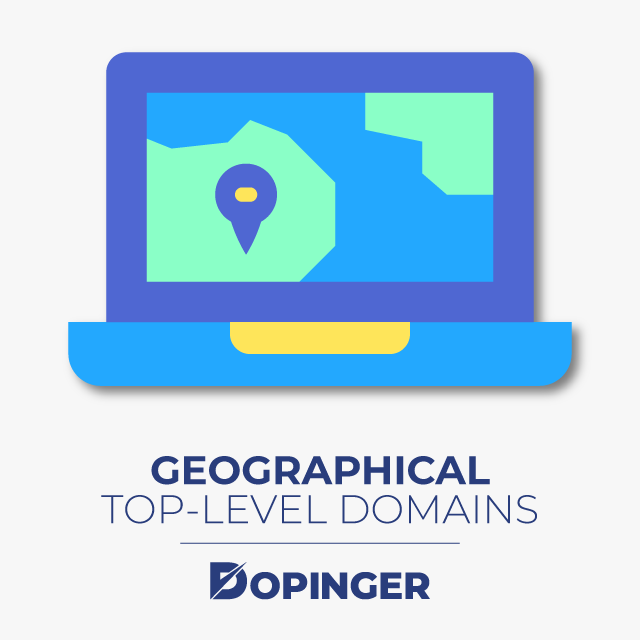 Geographical Top-Level Domains
These TLD types have the same extensions as international ones; the difference is that the country code of the country in which they are registered is added to the end. For the U.K., this code is ".uk". In other words, it is the domain co.uk, the geographical location for the com used internationally. The most common ones are again co.uk, net.uk, org.uk, gov.uk, edu.uk. In the example of "Black pineapple" we provided, the domain name www.blackpineapple.com can be purchased by the first applicant, but it can be bought as www.blackpineapple.com.uk. from Nominet U.K. with some requirements. It is the responsible company for .uk domains.
However, domain purchases are made through intermediary companies.
Domain Extensions and Their Meanings
.com: Although it is a commercial name, it has become the most widely used extension today. Comes from the word "commercial".
net: Intended for a distributed network of computers, and comes from the word "network".
.org: Used for organizations. Comes from the word "organization".
.biz: Planned to be used for business. Comes from the word "business".
.info: Created for informational websites, and comes from the word "information".
.pro: Abbreviation for the word "professional", and is for professional use.
.name: For real individuals' names.
.edu: For educational institutions, and comes from the word "education".
.gov: Restricted to government agencies. It comes from the word "government".
.law: Restricted to qualified lawyers, courts of law, law schools, and legal regulators.
.mod: Restricted to the Ministry of Defence (MoD) and law-enforcements.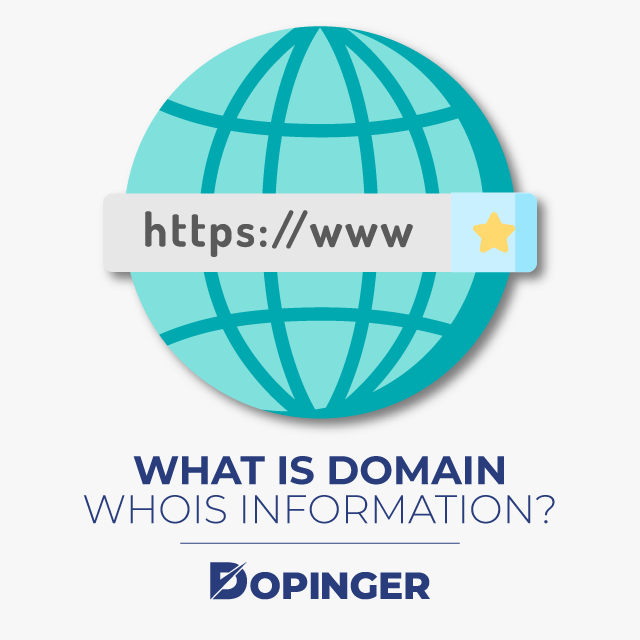 What is Domain WHOIS Information?
WHOIS (Domain Name Search) contains the information of the person and/or organization to which the domain or I.P. number belongs.
WHOIS information includes various information about the registration and termination dates of the, and who the name owner is. Under ICANN rules, name owners have to enter whois information completely. Registrars give the right to the domain registrants to edit this information from the administration panel.
WHOIS Search
WHOIS search is a way to search the domain name for the WHOIS information. As a result of this search, you can see the domain name kept in the Domain Registration Operator (Registry). There are plenty of WHOIS Search services you can use free.
What is WHOIS Privacy?
It is a service that prevents third parties from learning WHOIS information of your domain name.
For various reasons, you may want to hide your domain name; some of these reasons may be to ensure the confidentiality of your investments, to protect your online identity, and to get rid of unsolicited e-mails.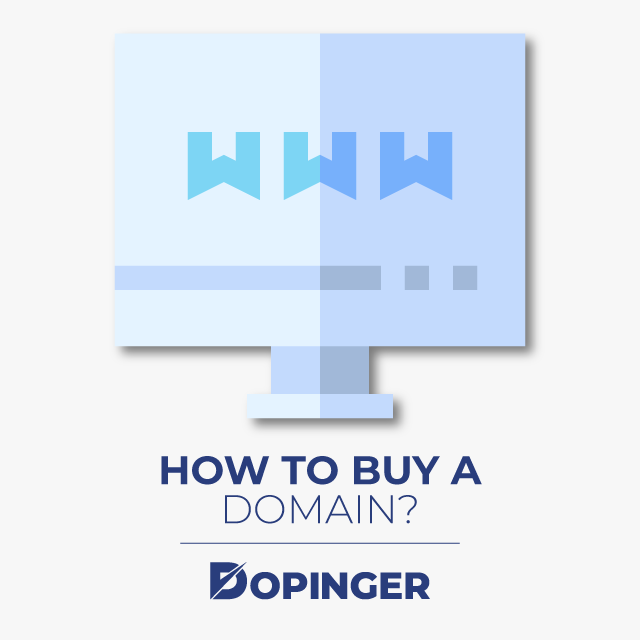 How To Buy a Domain?
Until this part of our article, we learned what a domain is, what we should pay attention to when choosing one. So, where and how do you buy a domain name?
There are many brokerage firms to buy domains. After creating membership in any of these companies, purchases can be made.
On these sites, you can check for the domain you are looking for, and purchase if it is available. If it's not available, you can choose from different extensions proposed or check a different one.
Recommended Domain Companies
Here are some companies we can recommend for you to choose when buying domains:
GoDaddy
BlueHost
Hostinger
HostGator
A2 Hosting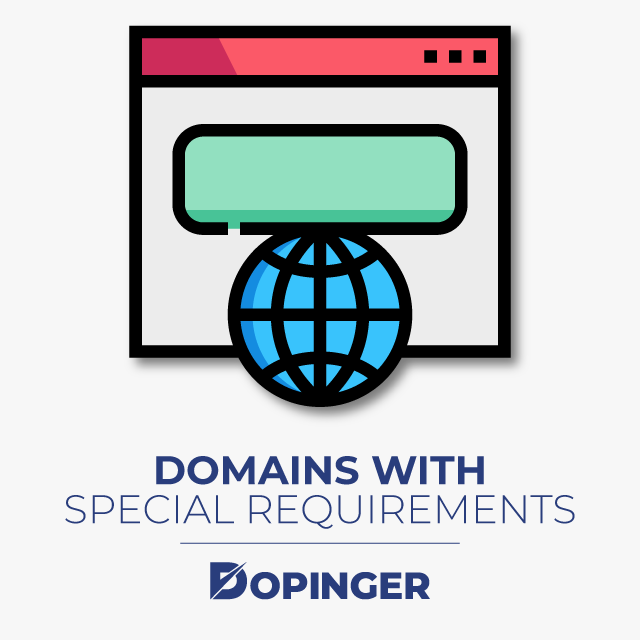 Domains With Special Requirements
Some domains require some documentation when purchasing. Some of these and the requirements are as follows:
RECENT POSTS
Is Cro a Good Investment? 
A/B testing is something you've likely heard about before. Although it always seemed helpful, it was never truly necessary. But as the noises have bec...
What Is Bayesian A/B Testing? 
In the age of data-driven decision-making, businesses are constantly looking for innovative and effective methods to improve user experiences, optimiz...
.CO.UK
To register a new .co.uk name, the registrant must either reside in the U.K. or provide a U.K. address for service. Nominet UK, the controlling registry for all .uk domain names, runs a service to attempt and validate the name and address provided.
.ORG.UK
The .org.uk is intended for non-commercial entities, including citizens, charities, community groups, and other non-profit organizations. If you meet the requirements, you can register a .org.uk domain. Nominet maintains it, and Namecheap is an official registrar.
.GOV.UK
You can only apply for a .gov.uk domain name if you're a:
central government department or agency – unless you qualify for an exemption
non-departmental body – also known as an arm's length body
fire service
county, borough, metropolitan or district council
parish, town or community council
neighbourhood or village council
combined or unitary authority
police and crime commissioner
joint authority
joint committee
partnership body
Some of the other domains with special requirements:
.me.uk, ac.uk, ltd.uk, mod.uk, net.uk, nic.uk, nhs.uk, pic.uk, sch.uk, parliament.uk
Conclusion
Like getting an ID for a newborn baby; When you find the right domain name, buying a domain is a beautiful event that will make you hope and dream. Your domain name will significantly impact your brand value, traffic of your website, and prestige. Once you get your domain, you can check our article about how to submit your URL to Google.