Today, when we visit a website, the most frequently encountered part is probably the Frequently Asked Questions page. Almost every site has a Frequently Asked Questions section. So, if a site does not have this part, we think that this site is not good enough. This is actually quite normal because if a site has a FAQ page, we can say that it is a site that cares about customer satisfaction. It is a significant issue for customers to see a business providing an excellent service to its customers and answers all of their questions. In this article, we will touch upon the relation between FAQs and SEO.
Customers always have questions. They always want answers to these questions. Since you are not a robot, trying to answer these questions will be a tiring process. At this point, the FAQ section you will create for your site will save you from this difficult situation. As a result, it will ensure your customers' satisfaction.
It may not be right to say that the FAQ section is only necessary for customers. The FAQ section is actually essential for SEO too. It is crucial to have a FAQ section on your website, and this section must be organized in an SEO-compatible way in order to foreground your site in its race with other sites. Now, let's see the importance of FAQs in SEO.
What Is SEO and How it Works?
SEO means search engine optimization. It is the name given to processes to improve the visibility of a website or web page on a search engine on the results page. Basically, SEO makes a website more visible on the search engine result pages. It is a crucial part of a digital marketing strategy. SEO studies include many studies, such as design, marketing, and content production. When SEO strategies are done correctly on a website or web page, that site will gradually appear on the search engine result page. And with these SEO strategies, your website traffic and your sales will increase by getting on the first page of search engine results. If you want to learn more about SEO, read our in-depth article about it.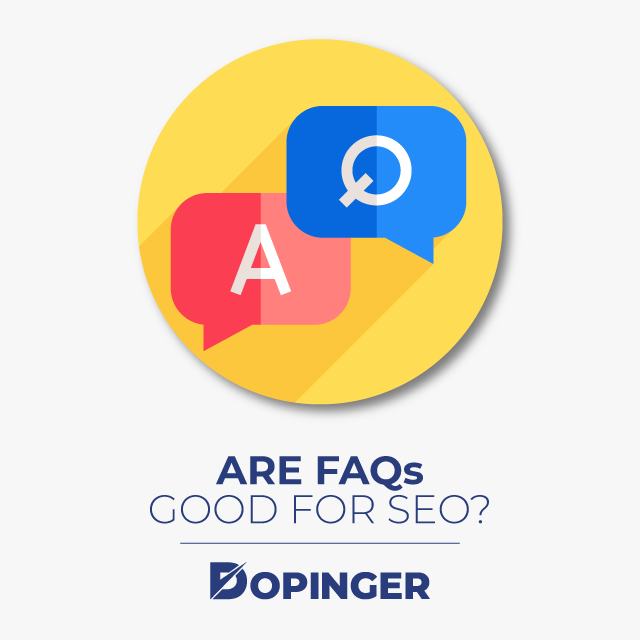 Are FAQs Good for SEO?
The FAQ section is a great thing for visitors to quickly find answers and reduce your workload. However, the FAQ page is actually useful for your website. It is especially good for a blog post. FAQs and SEO are not things we can think of separately. The FAQ sections created for websites allow you to draw massive organic traffic to your site, and if you create an SEO friendly frequently asked questions section, you can see your place in the top ranks in search engine results. Creating an SEO friendly FAQ page will be one of the best investments you can make for your website. With a FAQ section where you can easily give them answers they are looking for, and if you create a customer-friendly site, you will not spend a lot of money on your customer support team.
FAQs and SEO are two main structures for a website. In order for users to have a better experience when they visit your site, your FAQ must be SEO compliant, and if you can afford it, your website will be loved by search engines.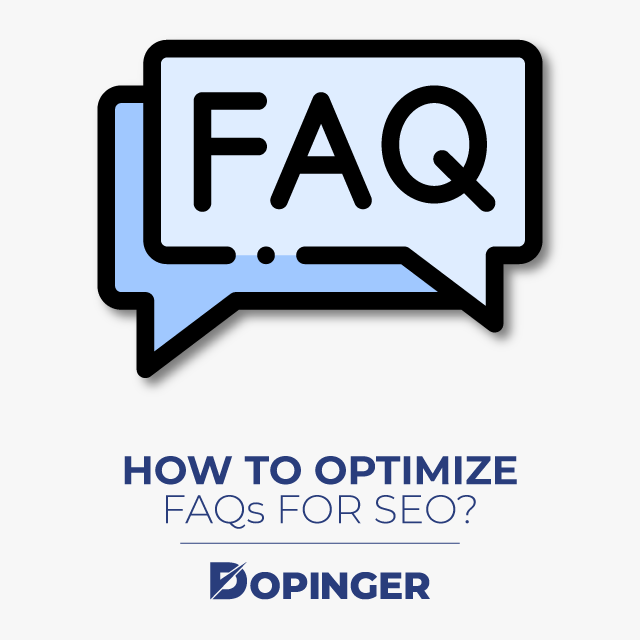 How to Optimize FAQ for SEO?
If your FAQ page is not an SEO-friendly page, this page will, unfortunately, not do much for your site. Since FAQ and SEO are the two most important things for a website, you need to optimize your FAQ part according to SEO. Whether a FAQ page really answers customers' questions, its design, and whether it uses the right keywords is crucial for SEO. There are many things to consider when optimizing your FAQ section for SEO.
If you do not pay attention to the FAQ page of your site, it may negatively affect your website's ranking and reduce the traffic on your site. Now let's look at how you can optimize your FAQ page for SEO in order to increase the ranking of your website with the following items.
Do Not Include Irrelevant Questions
If you include questions that are not relevant to your business on your FAQ page, it makes no sense to have this section on your website and make this section compatible with SEO. Visitors use this section to find answers to their questions, and you need to answer their questions as quickly as possible without tiring them. Visitors who cannot find the answer to your question on your site will immediately leave your page, do not let this happen.
Before creating your FAQ page, you should identify the issues that your customers frequently ask you. Make sure that customers can find every question they are looking for and write answers that will satisfy them. Including issues that are unrelated to your website and business will not help SEO, it will lead to worse results for you, and your site's ranking will decrease.
Try to Use Keywords In Your Answers
When it comes to FAQs and SEO, one of the best things you can do to make your FAQs part SEO compatible is to use keywords in this part. FAQ sections are one of the best places to use keywords on your site. But like the point we mentioned above, avoid using keywords unrelated to questions in your answers. FAQs and SEO are the first places where keyword use comes to mind, but when you include irrelevant questions, your site's ranking will decrease, and using unrelated keywords in your answers will also lower your site's ranking. Irrelevant and unnecessary keyword usage will not be a correct SEO strategy and will not affect your SEO work positively.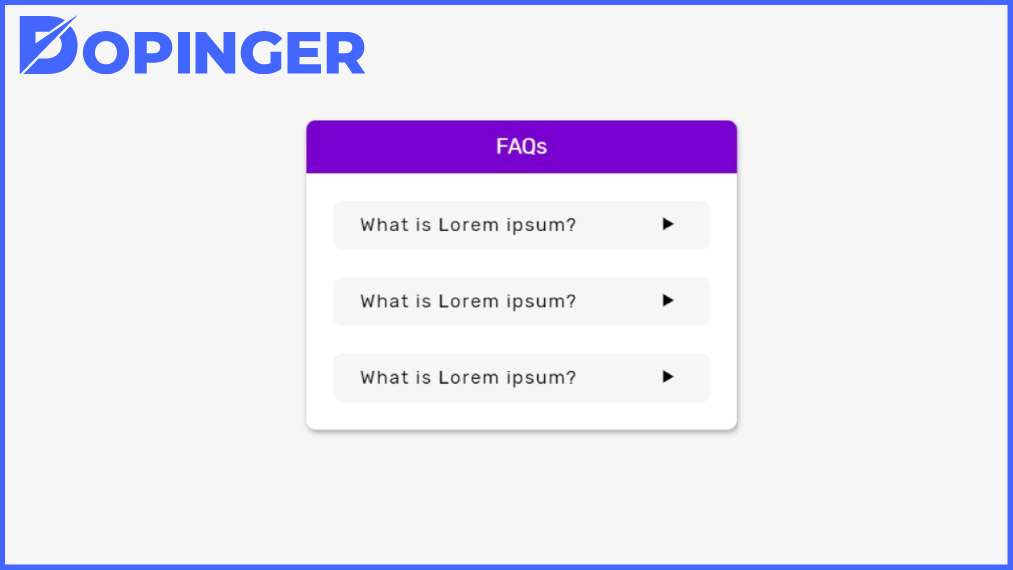 Pay Attention to the Design of your FAQ Section.
For an SEO compatible FAQ section, you should pay attention to the design of your FAQ page. One of the points where FAQs and SEO meet in common is design. If you design your frequently asked questions section well, visitors will spend more time on your page. If you have a FAQ page with a lot of questions, you can consider categorizing your questions for a customer-friendly design. It will be a profitable strategy to design a FAQ section with a design that is SEO-compatible and mobile-friendly, where customers can easily find answers to their questions.
Conclusion
Today, we talked about the FAQ section that we encounter quite often and how this section can be optimized with SEO. FAQs and SEO are significant for a website to be successful. However, when the FAQ section is used out of its intended purpose, it can cause adverse results. We have told you how to create an SEO compatible FAQ section in order to avoid this kind of situation. We hope that with this article, you have been able to make your FAQ part a visitor-friendly part.
If you want to learn more about SEO, please check out our latest articles about it. You may like: Why Create a Blog for Websites?