You can get really upset over bad-quality links and say, "What can I possibly do with all these bad links?" In this article, we're going to answer the questions "What is disavow in SEO?" and "How can we disavow bad backlinks via Google Search Console?"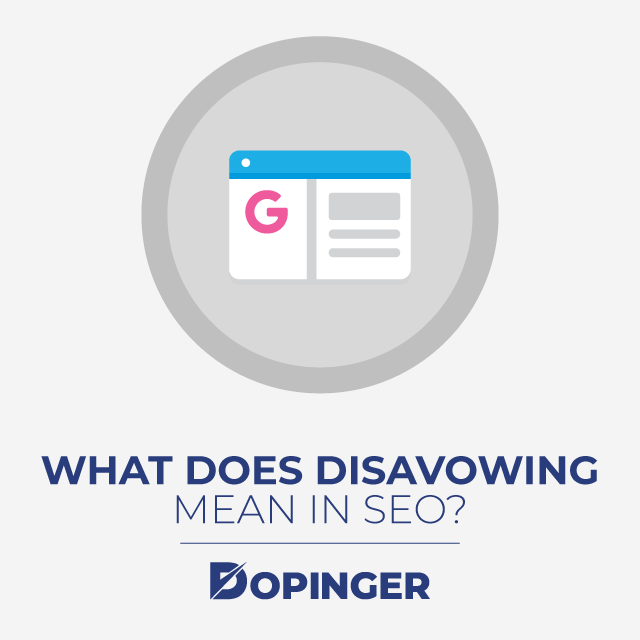 What Does "Disavow" Mean In SEO?
Google's ranking algorithms over the years have become more sophisticated and more able to distinguish bad links from good links. The risk of a bad link hurting your ranking is much lower because Google is now simply ignoring those links. Previously, before Google was able to distinguish, you would get a manual penalty often. Someone from Google's webspam team would have a look at your links and say, "Well, there's been some naughty stuff going along here," and stick a penalty on you, which would strip you down in ranking. Then Google brought out the disavow file. You could upload all the links that you want Google to ignore into Google search console with it. So Google basically can ignore these bad links, and they won't be able to affect your rankings.
What is a Bad Backlink? (+What Do You Need to Do About It?)
Firstly, to give a bit of context, backlinks are an incredibly important part of SEO. While things like content are extremely important, backlinks are still one of the main ways that Google understands and measures the authority of any given website. To rank prominently for competitive searches, you usually need some nice and juicy backlinks pointing at your website. But not all backlinks are friendly; some are just pure evil.
Historically, bad backlinks have been responsible for dragging websites down in rankings. Websites that scrape-and-post-content-automatically create the majority of these bad links and nefarious competitors create some of them. These competitors might think that it is worth trying to damage your ranking by building links on junk and crappy websites in order to get you penalized. This action is known as negative SEO.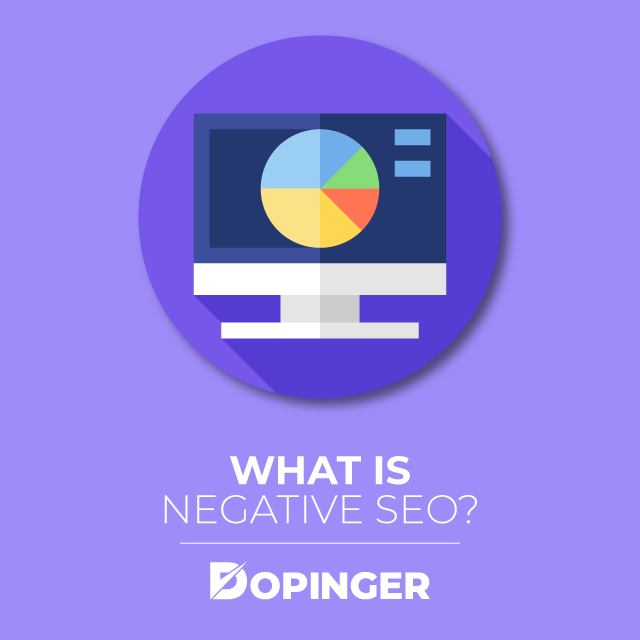 Negative SEO is rife in some markets. The sites of companies in competitive spaces can get pummeled continuously by bad links from competitors trying to damage their rankings. You can save your website by submitting disavow files, which we'll come to in just a second.
It's a good idea to take a look every so often at your backlinks to see if there are any low-quality links in there, and then do what you can to remove them. You can try contacting the website owners and asking them to remove the backlinks. But generally, asking people to remove spammy links has a pretty low success rate. So your next option is to submit a disavow file.
How to Identify Spam Links? (+How to Disavow Them?)
There are a range of different tools to identify spam links. You can use programs like Majestic, Semrush, Moz's Link Explorer, and also search console, which shows some of the links that are pointing into your site and also includes the Disavow Tool. It's a good idea to use a whole range of different tools to get a full picture of the links coming into your website. We're just going to head over to Moz Link Explorer, and we're going to do a little bit of search.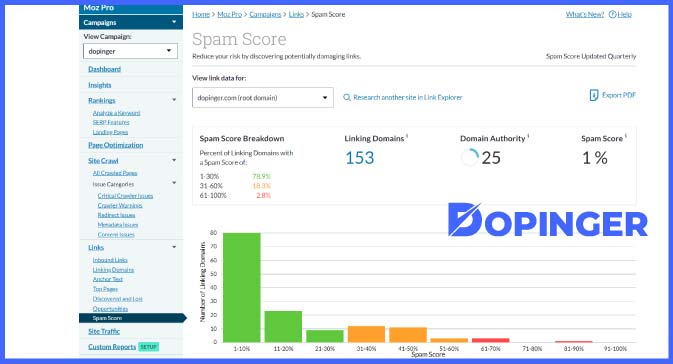 So in this picture, we are looking at our website(www.dopinger.com). Let's see if we have got any spammy links. We clicked on the spam score page. It gives us an indication of how low quality their sites are that are linking in. We can see all of the low-quality links that are linking to Google. We constantly check our bad links, so our site looks clean. But there could be obvious spam sites like "xn-1ac-b1a.m.cwmchejw8p1.ai." There could also be websites that are no longer viable because their domain is expired and serve absolutely no purpose.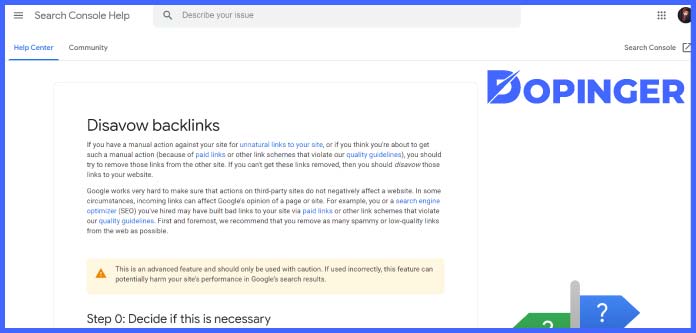 So what we are doing to do with these links is compiling a full list of them, and we'll put that list in a spreadsheet. It forms the basis of our disavow file. When it comes to submitting a disavow file, honestly, the best tool to use is Google disavow file. You can also check the support article of Google, where they teach you how to submit the disavow file via search console, step-by-step.
How do I disavow a link in Google?
Sign in to your Google Search Console account. Go to Google Disavow Tool page and follow the instructions. You need to upload the links you want to disavow in TXT format.
Should you disavow links?
Use some tools like Moz Pro to see your backlinks that are spam or very bad quality. Do not disavow a link if it provides you a nice amount of organic traffic.
What is a negative SEO attack?
Your competitors might think that it is worth trying to damage your ranking by building links on junk and crappy websites in order to get you penalized. This action is known as negative SEO.
Conclusion
To sum the information up, you need to gather all of the links in a TXT file and then go to the Google Disavow page inside the search console. You'll be able to choose the website that you want to disavow links for. Click on the disavow links button, and then it is going to allow you to upload the disavow file. It is going to tell you how many URLs you have in that disavow file and when it is going to finish processing.
Pro Tip: If you've got five percent of your links are junk, do not even worry about it. Rather than thinking of a potential negative SEO attack, focus on creating fantastic content for your website and get some good-quality links instead.
We hope this article helps you disavowing the bad-quality links from your website. If you need to learn more about Google Search Console, check our relevant article. If you need a step-by-step video guide, check this one uploaded by The Big Marketer: