The main function of bots is search engine crawling and archiving Web page history. Sometimes you want to keep parts of your website that contain important information where bots in the search engine are accessed. Here, the robots.txt is one of the methods you can use to accomplish this purpose. However, improperly created robots.txt could mean that important parts of your site are not accessible to search engines. So the pages blocked in the robots.txt file in this way can be problematic. The main reason because Google treats the pages as if they have no content because they are blocked from crawling.
What Is Robots.txt?
Robots.txt is a simple text to tell search engine software what parts of your site can identify, which index to crawl, what search engine software has or does not have access to. When a search software, also called a spider, comes to your site, it scans the file and identifies the authorized parts of the site according to the instructions in the file. Simply put, robots.txt is like exploring the gateway gates of your site. It allows you to decide which gateway gates robots can enter and which robots in search engines are allowed to enter and which do not. If the robots.txt file and its instructions are properly configured, search engines follow these rules and scan your site according to the instructions you provide. This process is called Robot Blocking Standard (or Robot Blocking Protocol).
The robots.txt file must have a file across the site, and it needs to be properly configured. A robots.txt file that is not modified using proper commands will not be considered by search engines, and the directions you do not want to crawl can also be ignored. Therefore, this file, which is small but has a high impact, should be properly formatted.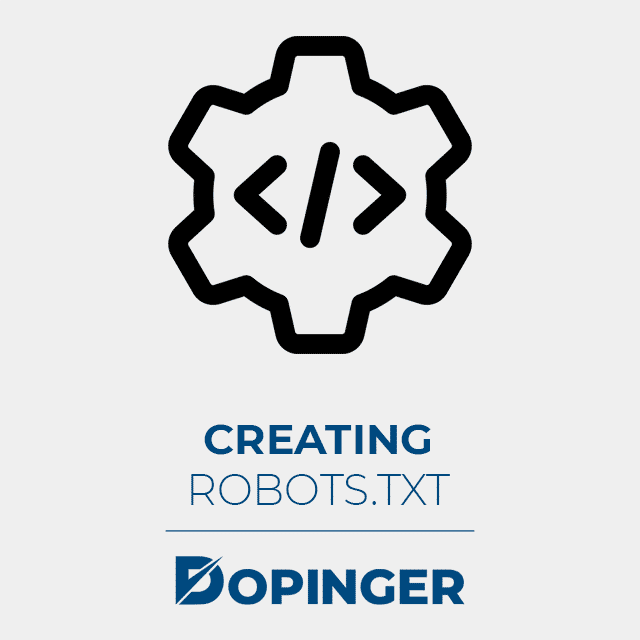 How to Create Robots.txt File?
The robots.txt script should be set within the framework of certain levels and downloaded to your website's root directory this way. First of all, it is necessary to have your robots.txt file in the root directory of your website, and it should not be in the subfolder or in separate pages where the file is being created. If we need to set an example for proper use; We can say that you can be in the form of https://www.Abcd.Com/robots.txt. However, using https://www.Abcd.Com/main/robots.txt could be a misuse of robots.Txt. The robots.txt file must be plain text. Because the file is constantly being updated, you must keep it in a format that you can work on at any time, hiding or deleting it. If you want to learn more about creating a robots.txt file in more detail, please check out our related article.
Posted URL Blocked Robots.txt File What Does It Mean?
This error occurred when you submitted your page for identification, and Google bots could not access your site due to a command at robots.txt. Very common on new sites or shipping sites.
How to fix it: Remove the line of code that prevents the site from being identified in your Robots.txt file. To test this, use the robots.txt test tool installed in the old version. The new Google SC does not immediately detect your robots.txt file, so use the test tool.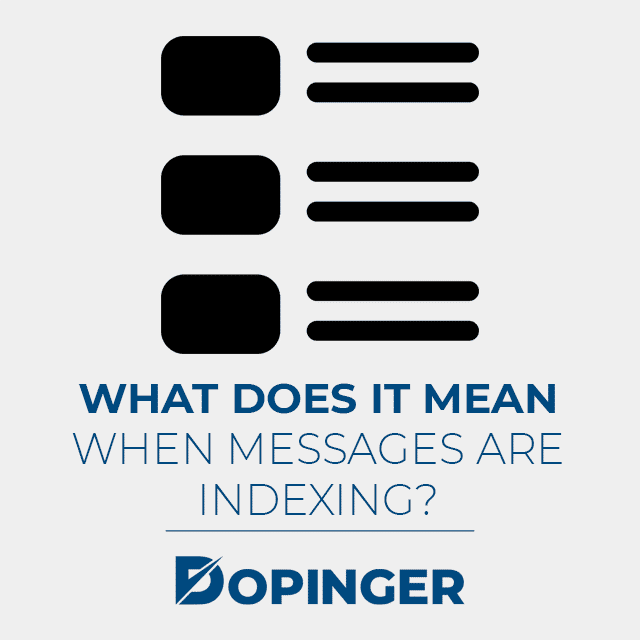 What Does It Mean When Messages Are Indexing?
When using SQL queries, accessing data from a disk may take a while. Here, it points to a data structure that helps to quickly find and access the table of contents contained in the database. The identification method reduces the number of disks reached by transaction queries. The guide consists of two parts; search key and data reference. Browse key contains a key or table candidate key. So, the data reference contains a disk address with a value corresponding to that key. Also, there are several types of indicators.
Some of them are as follows:
Filtered Index

Filtered indexes allow for quick data search.

Key Index

Uses a combination of two or more columns to create an index. The record group contains records with similar structures. And these groups form clues.

Combined Index

Uses a combination of two or more columns to create an index. The record group contains records with similar structures. And these groups form clues.

Second Index Input

Includes another index level to reduce the size of the match.
FAQ's About Indexed, Though Blocked by robots.txt
Why do I need a robots.txt file?
All major search engines search for robots.txt files as soon as they arrive at your site. It always helps to have a robots.txt file on any part of your site, whether you want to or not, to prevent spiders from entering.
Why might I want to stop spiders?
The site may not be complete yet. Or it may contain pages that are not complete. In this case, you may not want your site or pages indexed in the middle. You may have content or category on your site that does not require encryption but is still important to you, and you may not want it to be registered with search engines and appear in the search. And there could be many more reasons.
How do I protect a particular file from a pot with robots.txt?
For example, you create a section called "News" and you do not want the robots to come and record before they are finished. In this case, you should use an asterisk "*" instead of specifying the name of the robots directly because the target is a robot. 
What does the Google index mean?
Google Directory is created with the Google webmaster search tool. If you care about live traffic from Google, that is, if you want your visitors to find you as a result of Google search and click on your site, you should definitely sign up for Search Console.
How to edit a submitted URL marked as "noindex"?
Remove the meta tag "noindex" from the pages you want. Also, if you are using a customized CMS like WordPress and there is an XML Sitemap plugin, uncheck the "Include site map in HTML format" option.
Briefly Indexed, Though Blocked by robots.txt
If you are simply building your website or want to change your existing design, the first thing your site needs is a robots.txt file. If your live website does not have a robots.txt file, it is recommended to create a robots.txt file immediately. We can honestly say that more than half of the websites on which we did the SEO project did not have a robots.txt file, which created a lot of difficulties. However, with quick interventions, you can create a robots.txt file with the right levels and eliminate the disadvantages. So, if you liked our article about the indexed, though blocked by robots.txt case, be sure to check out our other articles related to this topic. For example, you may like our technical SEO checklist as well.