YouTube is an extremely rich platform in terms of content. YouTube allows you to watch the same videos again and again. Besides, you can add them to the "Watch Later" list and watch the video anytime you want. Sometimes, YouTube can delete some of the videos. Even though you add it to your "Watch Later" list, it can be removed from there too. Usually, channels edit the deleted video in a way that YouTube will give approval. If they cannot, they may upload the video from a different channel with a different title. Thus, if you cannot find the video that you want to watch, you can check the channel, or you can search for the video again. However, there can be situations that YouTube catches the video and remove it again. If that is the case, you can still watch deleted YouTube videos with different methods.
The Reasons Why YouTube Videos Are Deleted
YouTube can delete videos due to several reasons. YouTube has staff members that check and examines every video in terms of their appropriateness. During their control or due to other users' requests, some videos can be deleted.
Copyright & Trademark
Copyright and trademark issues are some of the most common reasons for the deletion of a video. If the video is taken by another channel or platform, the original owner of the video can intervene. They send a "complete legal request" for YouTube to check and delete the video. After examination, if YouTube detects that the channel took the video from someone else, they will delete the video.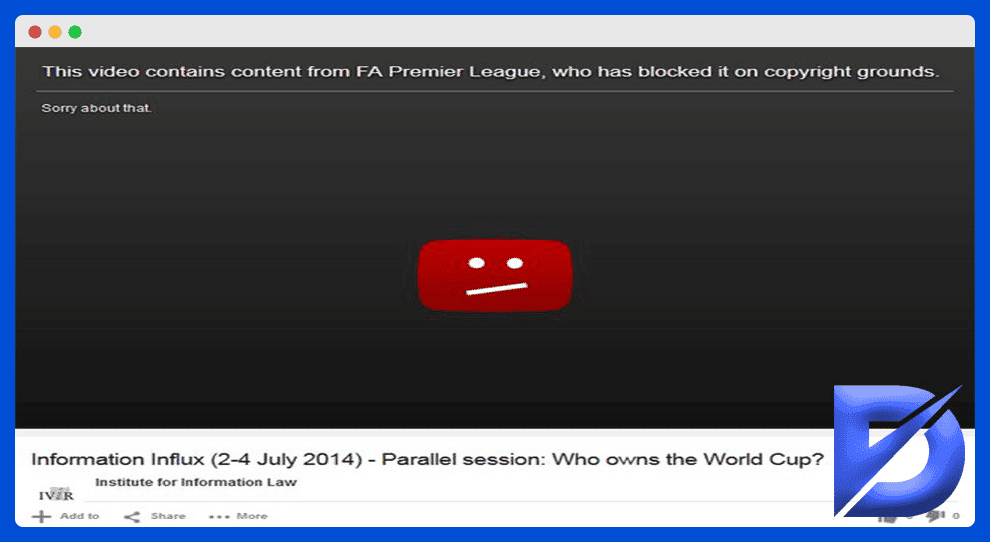 YouTube's Terms of Service
YouTube's Terms of Service include guidelines for content and appropriateness of videos on the platform. If other users report your video with a red flag or YouTube detects an issue in the content, the video will be deleted again. In some cases, YouTube can bring age restrictions instead of removing the video. Thus, if you show to YouTube that you are older than 18, you may still watch the video.
Most commonly, YouTube can delete videos due to copyright and trademark, hateful or abusive content, nudity, a threat to some groups, women, or children, etc. If these are the cases, YouTube will delete them again even channels upload the same videos again.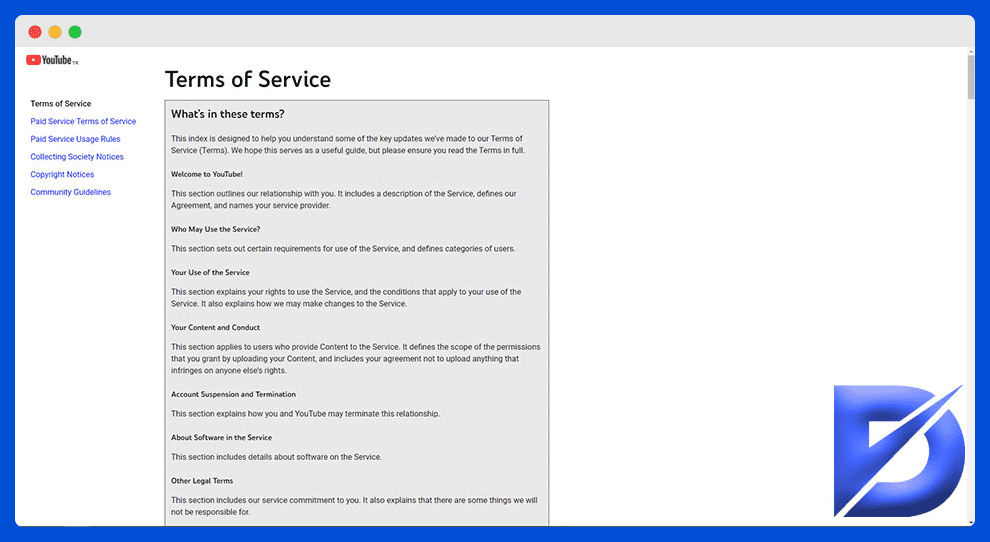 How to Watch Deleted YouTube Videos
There are a couple of ways to find and watch deleted videos. If one method does not work, you can try all of them.
Internet Archive Wayback Machine
Wayback Machine is a digital archive that you can find all data that once uploaded to the internet. Thanks to its advanced algorithm, you can access any kind of content for free. Hence, it is a perfect way to find and watch deleted YouTube videos. However, keep in mind that you need URLs to use the Wayback Machine.
Firstly, you should log in to your YouTube account. Since you cannot find the video via search box, you can find relevant information via your account or lists. After finding the video, you will not be able to watch it, but you can copy the URL.
If you successfully copied the URL of the deleted video, paste it to the search box on the Wayback Machine web page. Then, search for it.
Now, the video and other related videos will appear on the page. You can download it from there too.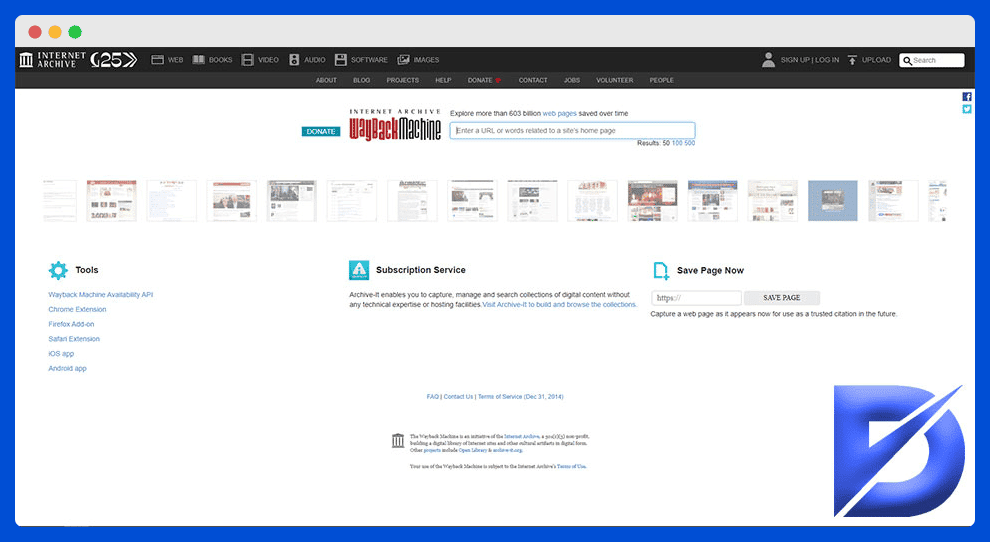 Recoverit
If you uploaded a video to YouTube without backup and lost it, you can recover it via Recoverit software. You should download it to your computer and complete installing. Then, you can recover any file that you deleted from your computer. Since it is one of the most comprehensive programs, the failure chance is also quite low.
After downloading and installing the software, you should select the location where you will download the video to continue the process. Then, click the "Start" option.
After clicking the "Start" option, a page that includes all deleted files in that particular location will appear.
Now, you can find the deleted YouTube video in that list. If you think you find it, you can click the "Preview" button to check whether it is the right video. After confirmation, find the blue "Recover" button and click it.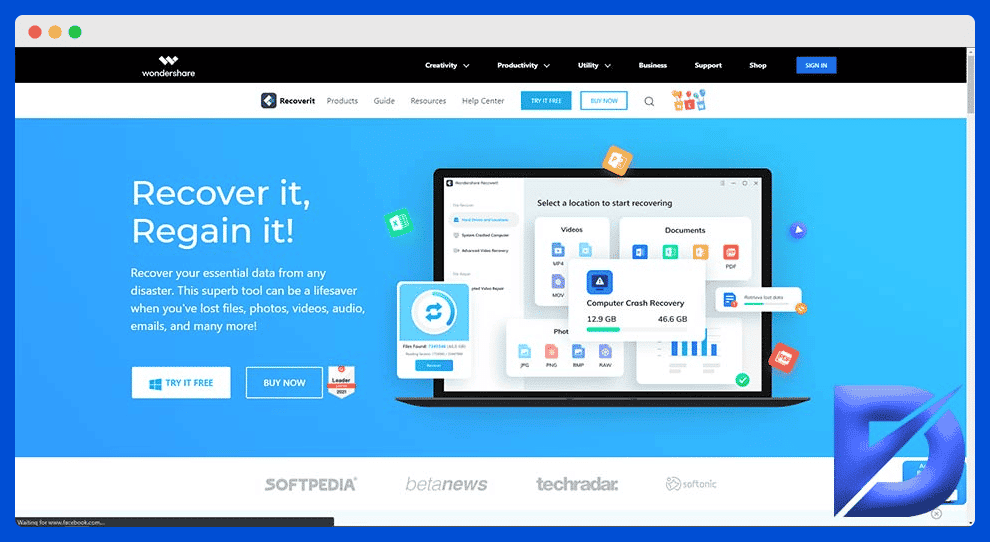 YouTube Support
If the other methods did not work for recovering a deleted YouTube video, you could contact the YouTube support team via a few steps.
After logging in to your YouTube account, click the "Help" button placed at the bottom of the page.
Now, YouTube's help center page will appear. Find the "Need More Help" button. Then, tap the "Get Creators Support" option.
Lastly, YouTube will ask you about the issue via different options listed. Find the appropriate one for you and choose the "Email Support" option. Now, you can explain the issue in a detailed way and ask for help.
Watching Deleted YouTube Videos
YouTube has billions of monthly users, and it is one of the most popular platforms on the internet. It both includes people who want to watch videos and people who want to upload their content. In both cases, there are ways to recover and watch deleted YouTube videos. If you do not own the deleted video, you can watch it via Wayback Machine by using its URL. If you own the deleted video, you can try to recover and bring it back to your computer via Recoverit. In the case that two applications do not work, YouTube Support Team will always be open to contact. You can send a request too.