Do you want to grow your YouTube channel with a few changes? Some hacks can be so simple that you may think they will not affect your channel. You may not have tried these YouTube hacks and tricks because you thought it would take a little more time.
Making some changes to your channel will work, and you can be sure of that. Therefore, try to optimize your YouTube videos with some hacks and tricks you may need from time to time. In fact, you may want to use YouTube tricks for various reasons to grow your channel.
These may include increasing your views, growing your YouTube channel, or video creation tools. Whatever the reason, you might be looking for a few YouTube hacks. There must be something that can help and boost your channel. As you should know, any change you make to your YouTube channel will be related to its success. So, research what you can do with YouTube hacks and try a few of them right away. So, find one or two YouTube hacks and tricks to try for your channel.
In this article, you can find some tips and tricks that will improve your YouTube channel. You can also read this article to learn some YouTube hacks and tricks you didn't know. Let's check out the YouTube hacks and tricks below and find YouTube hacks that might work for your channel below.

YouTube Hacks and Tricks That Will Work
Here are some YouTube hacks and tricks that are guaranteed to work.
Customize Your URL
Creating a Custom URL will be a good start when you create your YouTube channel for the first time. When you custom URL, you make your channel easy to remember with your audiences. Think about possible titles until you are sure of the title and before you approve the title. Find a title that you are good to go with your choice because people will now know you by this title.
To create a custom URL, you first need to have these:
Registered on YouTube for more than 30 days
Having 100 or more subscribers,
Have a profile and a channel picture
Here is how to set up a custom URL:
Sign to YouTube Studio
Select Customization Basic info on the menu
Click on Set a custom URL for your channel (there are suggested custom URLs, you can select or create your own)
Click Publish, then Confirm your URL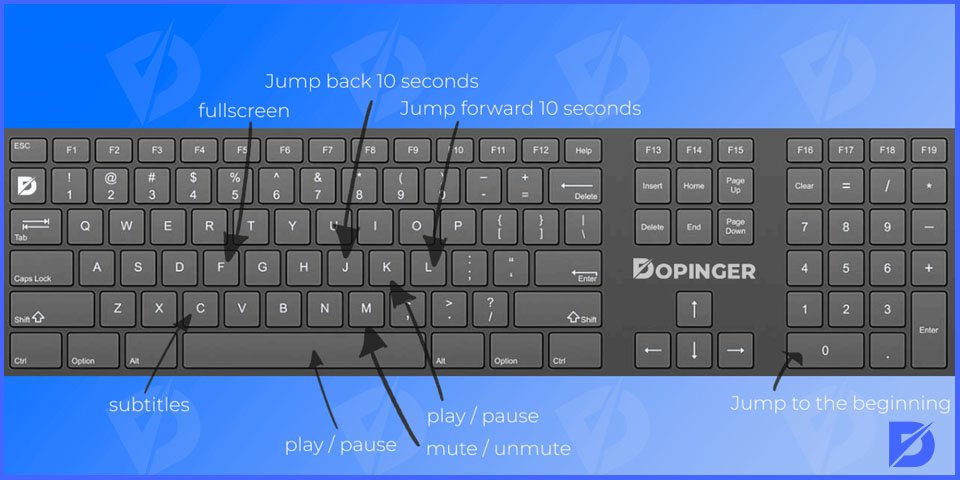 Learn Basic Keyboard Shortcuts
Save time and look professional using keyword shortcuts as a fundamental YouTube trick. Try to keep some of the shortcuts below in mind; they will become something you use automatically over time.
Spacebar- Play or Pause
k- Play or pause the video
m- Mute or unmute the video
j- Jump back to 10 seconds in the video
l- Jump forward 10 seconds in the video
f Enable fullscreen
c Enable subtitles and captions if available.
< Slow down the video playback speed
/ Go to the search box
. Skip to the next frame while the video is paused
, Go back to the previous frame, while the video is paused
0 Jump to the beginning of the video
Shift+N- Go to the next video
Shift+P – Skip to the previous video (this only works when you use a playlist)
Add Transcript of a YouTube Video
Transcripts in the YouTube video make videos more accessible to anyone and much easier to watch. Using this YouTube hack can help your YouTube video rank high among your competitors and increase communication and viewers worldwide. YouTube generates transcripts of almost all videos; you can check this YouTube hack. Here is how to see the transcript in YouTube videos:
Log in to your YouTube account.
Click the three-dots next to Video, right beside the Save.
Select Open Transcript.
Translate Your YouTube Video Titles and Description
Would you like to attract people who speak different languages to your channel? Translate your video title and description to get people to know you and increase your views. In this case, try this YouTube hack to promote your channel to people in their language.
Video with multiple translated titles and descriptions allows you to promote your channel in the translated language. It also shows your care about your audiences.
First of all, you need to learn the dominant languages among your viewers, so look at YouTube Analytics. Learn the dominant language in YouTube Analytics, see the Top subtitle/cc languages report to find out which languages rank high in YouTube analytics.
Here Is How You Can Add Translations to Your YouTube Video
If you wish to know how to add translations to your YouTube video, here are the steps;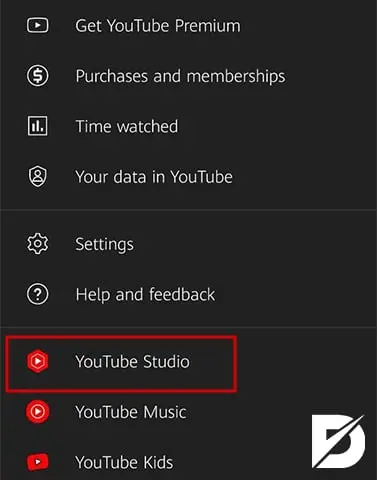 Select Subtitles on the left menu

Find a video to add to translate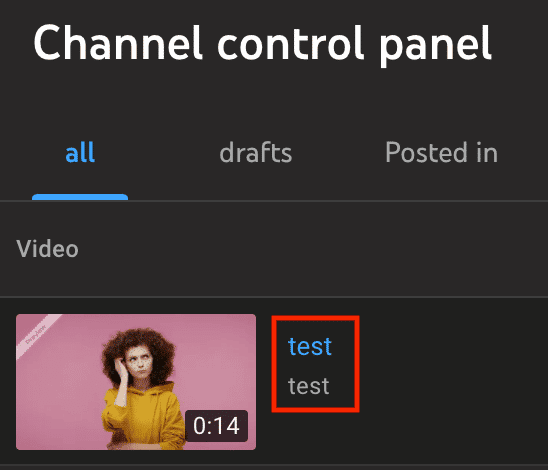 Choose the language, then click Confirm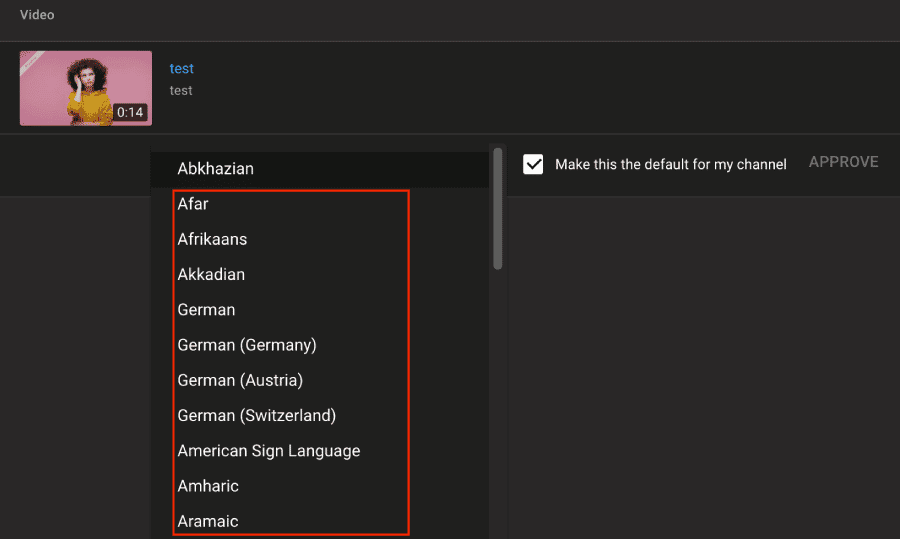 Choose Add language, the language you want to translate to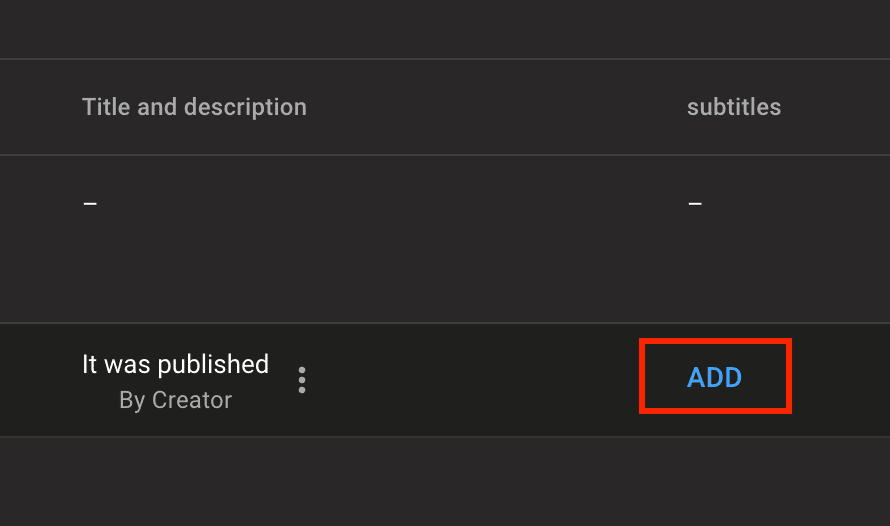 Enter the translated title and description and click Publish

Pin A Comment
Comments can help you grow of YouTube channel. You might want your comments or comment of someone else's on the top of your video. So you can pin the comment you want to highlight on the top of the comment section.
Pin comment to increase engagement with your video content. There are maybe many comments asking the same question; pin your answer. This YouTube hack allows the channel owner to control the comment in a thread by making the comment that you want to be visible on the top.
How to Pin a Comment on YouTube
Sign in to YouTube
Then, select the comment you want to highlight
Click vertical three-dots, then Select Pin to confirm
Create Playlist in Different Themes
Playlist YouTube hacks also make it easier for viewers to engage with your content longer. You can create and group your videos playlist on any theme you want. Your videos appear in a list that automatically queues a series of videos in a playlist. YouTube viewers can easily find the relevant videos they want to watch and spend more time on your channel.
Here Is How to Create a Playlist
Under the video you want in the playlist, click Save
Select the Create new playlist and type a playlist name
Click to Create
Add Timestamps On Your Video
You can link the specific time in the video. It doesn't have to be necessary, but it allows viewers to see what is in the video content, and they can jump to the section they want. This is a YouTube hack that can be used specifically to separate the intro or main topic.
RECENT POSTS
How to Grow Your YouTube Channel
Video marketing has emerged to be one of the most potent means to sell or promote your product, undeniably. While popular sites like Snapchat, Faceboo...
Timestamps can increase your views on your video by giving control of the video to users of the most relevant part of your video from the very beginning. This is especially useful for longer videos, as most YouTube users expect to consume video content in short segments. Try this YouTube trick when you share a video that starts at a specific time.
Here Is How to Add Timestamps in Your Video
Sign in to YouTube Studio
Select Content on the menu
Choose the video you want to add timestamps
Add the timestamps and titles in the description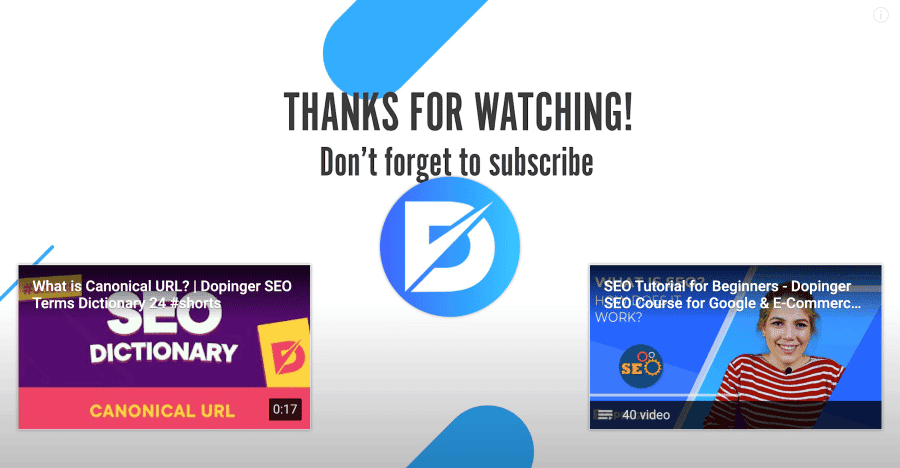 Add End Screen On Your YouTube Video
The End Screen is an overlay at the end of a YouTube video that encourages viewers to engage more with your channel. It increases your video views and subscriptions to your channel. You can use it as a call to action. Add your end screen to the last 5 to 20 seconds in the video.
In your end screen, you can add an element as:
link to your channel
any video in your YouTube channel
playlist
external links (website links)
Here Is How to Add an End Screen on YouTube
Sign in to YouTube Studio
Select content and choose a video
Click to end screen and choose the element
Click Save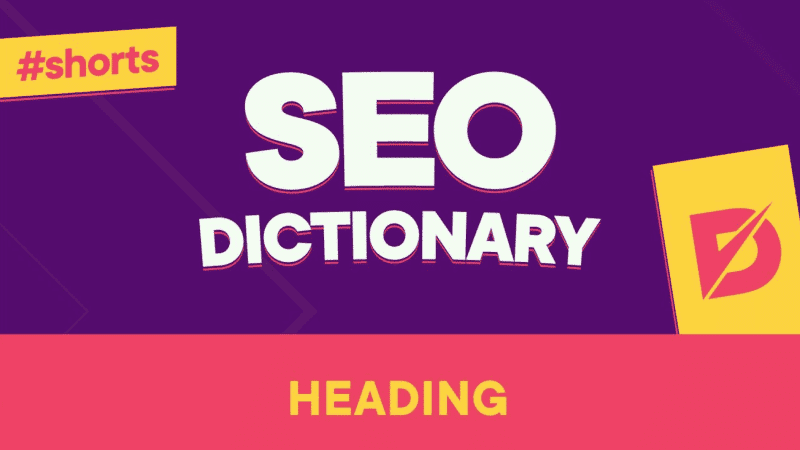 Customize Your YouTube Video Thumbnails
The thumbnails of your videos are way too critical in grabbing attention. Thumbnails are the first impression users judge your videos and your channel. That is how people decide what to watch, whether to watch or not, on YouTube. You don't want your views to be affected by the thumbnail. Create custom thumbnails as one of the YouTube hacks to get more views on YouTube.
Create your thumbnail in a few minutes and boost your success on YouTube. Firstly, think about creating stunning thumbnails to attract new audiences and stand out among other videos.
Here Is How to Create a Custom Video Thumbnail
Sign in to YouTube Studio
Click on the Content on the menu
Choose the video you want to add thumbnail
Click Edit, then Edit thumbnail
Select thumbnail (You can select auto-generated thumbnails or custom video thumbnails)
Select and Confirm the thumbnail
Finally, click on Save
Sound Effect and Royalty-free Music
Discover Audio Library on YouTube, where there are songs and music effects. The music library contains songs of almost every genre and mood. You can find sound effects in different tracks. Additionally, you can use music and sound effects from Audio Library if you are in the YouTube partner program.
How to Download Sound Effects and Music on YouTube
Sign in to YouTube studio
Select Audio library on the menu
Then select the free music or Sound effects on the tabs
Click the Play icon to preview the tracks
Click the arrow to download the track
YouTube Hacks and Tricks in a Word
You can grow your channel by trying some YouTube hacks. You will find some YouTube tricks in this article. Find and use YouTube hacks and tricks that you can apply and think are best for your channel. Remember that every hack and cheat you do for your channel will have an effect in a way.