Watching online content on YouTube is pretty common for all of us today. Thanks to many different websites, distances no longer prevent us from watching together online with our friends. You can use different sites to sync videos, watch and chat with your friends simultaneously in the room you created, or make video calls while watching. That can be a really good experience since it is different from just watching a video or movie alone. You can learn how to watch YouTube together online and the best sites you can use for that.
Watching YouTube Together Online with Friends
There are many different contents on YouTube for you to watch. Sometimes we don't realize how time passes when we jump from one video to another. Watching with your friends is even more fun, but distances can get in the way. Of course, you can always share the link of the video you like with others to watch, but where is the fun in that when there is a much better option that allows you to feel like you are accompanied by your friends even when you are alone.
Some YouTube hacks and tricks allow you to watch videos simultaneously with your friends. Depending on the service you use to watch YouTube together online, you can even have video calls with your friends on the same page while watching. Every person in your room can hear and see each other, and it feels almost no different than a movie night with friends. All you have to do is to click on the link to meet and watch in the same room. You can also join others under the permission of the owner of the room and meet new people. That can be a new and easy way to socialize with others.
Best Sites for Watching YouTube Together Online with Friends
There are services that provide you with an opportunity to watch the same thing at the same time with your friends. You can simply create a room for yourself with or without registering and share the link with your friends. There are some ideas for you below so that you can decide which site you prefer to use from a variety of options. The sites we're going to introduce are:
Google Meet
Watch2Gether
Scener
TwoSeven
SyncTube
Now let's take a look at them more closely.
Google Meet
Google Meet is a video-communication service created by Google as we know it. Many people use it to communicate with their colleagues when they work from home or need an use an online education system. However, this situation doesn't mean that you can not use it for fun! Google Meet has a new feature for watching YouTube videos together. When you are in an online meeting, you can tap on Activities and YouTube. In this way, everybody can watch the video simultaneously by joining the video session.
Watch2Gether
Watch2Gether can be the ideal option for users who prefer to watch YouTube with friends without registering an account.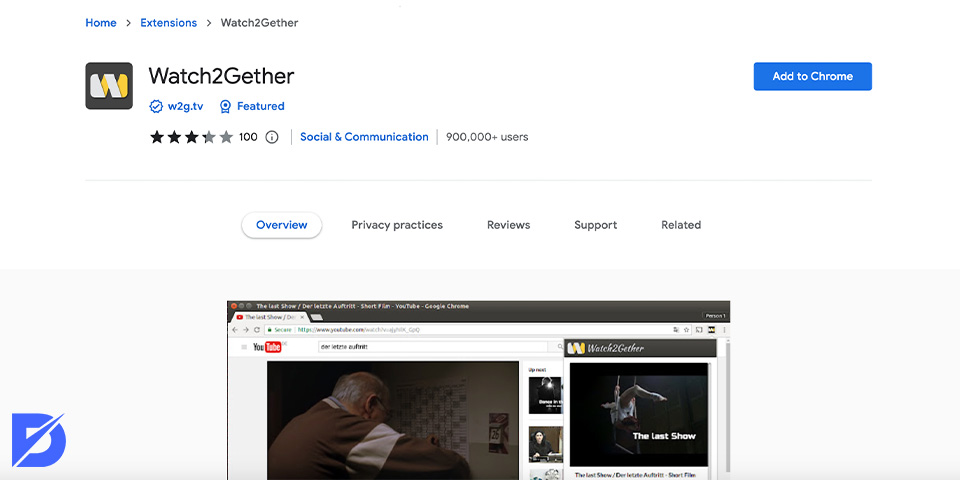 After creating a room, you only have to share the link with whomever you want. The site also allows you to watch and chat at the same time after joining this link. You can also use this extension for Dailymotion and Vimeo instead of YouTube.
Scener
The best part of using Scener is watching a video or a film with hundreds of people simultaneously if you want. After watching something, you can also discover what will you watch next. You can create a community and see what your friends watch. This extension supports also Netflix, HBO Max, Disney+, and more added to YouTube.
TwoSeven
You can have video calls in your room while chatting. TwoSeven allows multiple people to join. It allows you to feel like you are with your friends by seeing and hearing each other.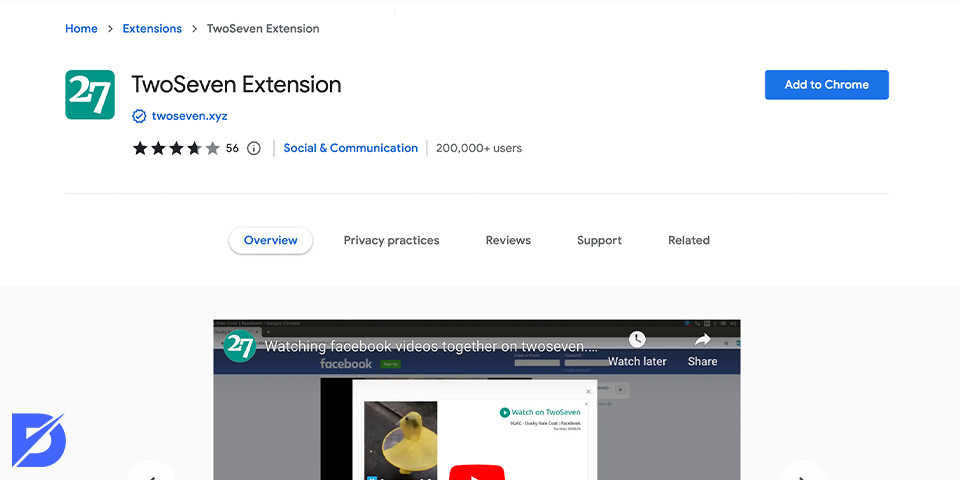 This extension distinguishes itself from the others by allowing watching videos on many different sites in sync. For example, you can watch videos on Netflix and YouTube sync and simultaneously watch videos on Facebook.
SyncTube
SyncTube is a simple site that allows you to create a room with your friends and then search and watch videos by adding them to the playlist. It has an option for you to keep your room private or public. With the public option, you can search and join other rooms under the permission of the moderator.
Watching YouTube Together
Watching YouTube online with friends can be a wonderful idea. There are various options that present different features you can choose between. So, having your friends over any time you want is possible without actually meeting them. Using these services allows you to socialize further by being able to see what other people are watching at that moment on your homepage. Within the public option, you can join others and meet people with whom you share similar interests.