Web hosting is one of the significant elements of any successful website. Choosing hosting is of great importance for site speed and stable access to your website. Finding the best WordPress hosting for your goals improves your SEO and may even increase sales. There are various WordPress hosting options such as Free, Shared, VPS, Dedicated WordPress hosting, etc. We will guide you through the six best WordPress hosting options and let you decide!
Bluehost
Bluehost has been around since1996, always catching up with the newest features and using the latest version of cPanel as their control panel. In the industry, when people think of WordPress hosting, Bluehost is the first that comes to mind. It is also one of the most recommended web hosts by WordPress and may be considered one of the best WordPress hosting options. It has a good variety of plans offering mid-to-high prices.
Bluehost offers its users a suite of SiteLock security tools that manage malware detection, removal, and firewall tasks. Bluehost may be fine for low-traffic websites but will struggle in high-traffic circumstances. It presents a user-friendly service and a variety of WordPress hosting plans to pick from. If you are a beginner and value ease of use, Bluehost may be on your list.
All Bluehost plans have an SSL certificate. Because without it, you cannot run an e-commerce site. Every Bluehost WordPress plan comes with WordPress installed. After creating your account, your Bluehost dashboard provides you with a handy to-do list that shows you all the necessary steps. Another feature is the free and premium "hundreds of themes" offered by Bluehost. Bluehost has a simple pricing structure for shared, VPS, and dedicated offers server solutions.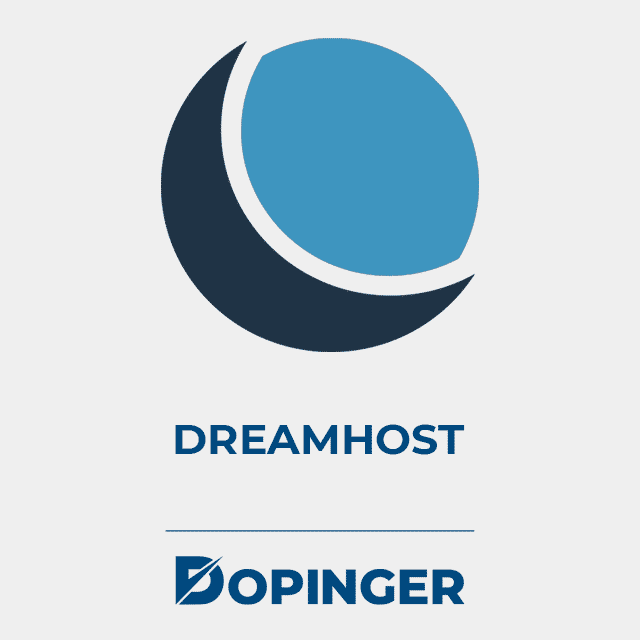 DreamHost
DreamHost is a company that provides web hosting and domain registration services. Also, it provides cloud storage and various Internet services to developers and entrepreneurs. Founded in 1996, DreamHost has survived the bursting of the dot-com bubble of the late nineties and remains one of the leading web hosting companies for its reputation for speed, reliability, and timeliness.
DreamHost offers excellent WordPress hosting services and currently has over 750,000 WordPress installations. It hosts over 1.5 million websites, WordPress blogs, and web apps for developers, designers, small businesses, etc. DreamHost's user interface is aesthetically pleasing and gets high marks for ease of use. Additionally, it offers excellent customer support available 24/7 via email, live chat, and social media.
Other interesting technical features of the DreamHost plan include free domain registration, support for multiple code languages (PHP5, Perl, Python, etc.), daily access statistics, one-click installs for various plugins, platforms, and other ready-made solutions, etc. exists. You also get a bonus credit of $100 to start a promotional campaign with Google AdWords.
SiteGround
SiteGround is among the most popular and top-rated hosting providers for WordPress. It provides in-house WordPress speed and security solutions to run your website as fast and secure as it can. It is known for the best 24/7 customer support in the business, so it becomes an official WordPress recommended hosting provider. SiteGround is also among the few companies to provide location-specific hosting based in the US, Europe, Asia, and Australia.
SiteGround is a good choice for users who wants to use website hosting with great customer support. It is a bit more expensive than some other web hosts but still quite popular due to some great features like free SSL certificates. It may also be suitable for e-commerce businesses because of third-party apps that make it easy to launch your site. Moreover, the website developer also makes it easy to build your site in a short time.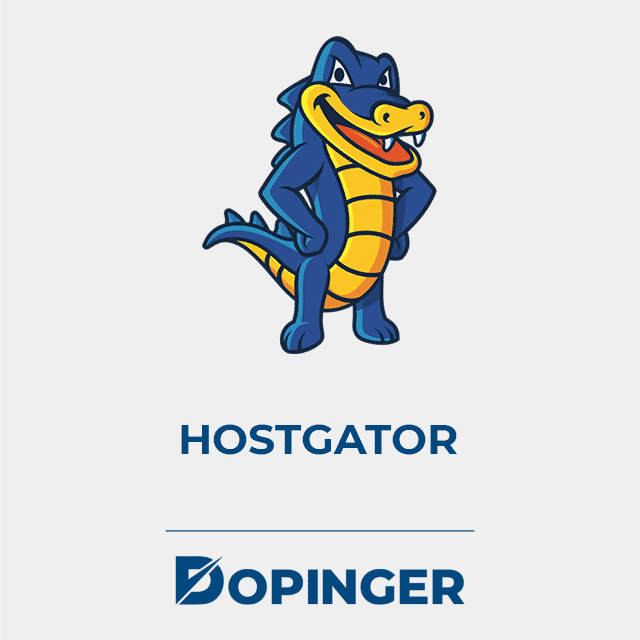 HostGator
HostGator offers all the basic features. It provides its users with features such as SSL certificate support, automatic backup, SpamAssassin to protect your email, website backup, and restore. The cPanel control panel offers one-click scalability. So if you experience a sudden increase or decrease in your traffic level, you can easily increase the capacity requirements with just a few clicks.
HostGator's features help to make your life easier. The whole process, from creating an account to canceling, is extremely user-friendly. You can use it without any coding knowledge or technical background with one-click installers, managed WordPress hosting, and website creation tools. Thanks to cPanel, connecting domains and installing WordPress is extremely easy. You can find prices for three-year plans on the HostGator main product pages. To cancel your HostGator account, simply fill out the online contact form.
Hostinger
Hostinger provides very affordable pricing. It has three shared hosting plans:
Single,
Premium, and
Business.
All three of these run through Hostinger's own control panel, hPanel. The panel features easy automatic installation for WordPress and dozens of different content management systems (CMS). hPanel is Hostinger's entry into the world of panels and offers everything you need. It has similar features to what cPanel offers, from easy auto-installs to DNS zones configurations and email accounts to file manager and MySQL databases.
LiteSpeed, the webserver technology Hostinger uses, is consistently rated as one of the fastest and most reliable web servers. You do not need to do anything to set it. You can enjoy the superior performance it offers, especially for WordPress sites. Hostinger not only excels in performance tests but may also be ahead of some other top-tier shared hosting providers and one of the best WordPress hosting options.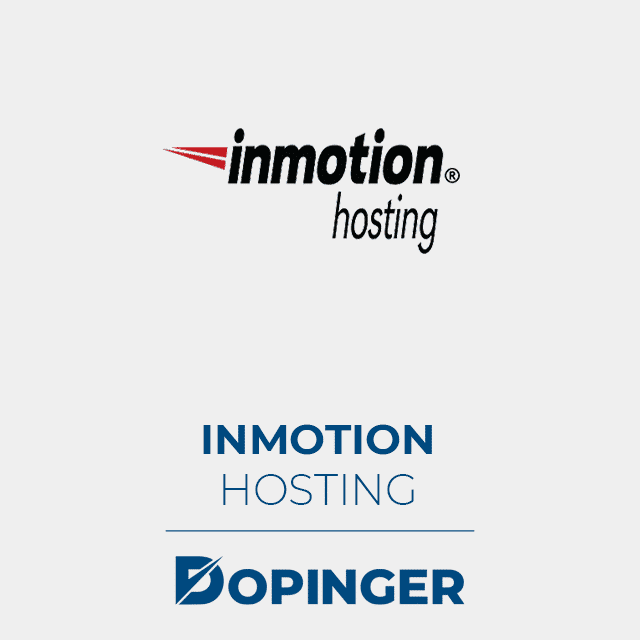 InMotion Hosting
Active since 2001, InMotion Hosting has grown into one of the most popular and well-known United States-based hosting service providers, with over 300,000 active domains. InMotion's plans are pretty handy. It has features such as multi-domain hosting, unlimited bandwidth, SSH access, and a free SSL certificate. InMotion Hosting's infrastructure is optimized for speed. NGINX, SSD storage, and advanced server storage can boost your website's performance. With a managed WordPress hosting plan, your hosting needs are taken care of for you.
InMotion is not the cheapest service on the market, but its top-tier plans offer great value for money. Plus, the ability to create multiple logins is great for teams. InMotion offers a 30-day money-back guarantee on all its hosting products. But you get a full 90-day money-back guarantee on WordPress, long-term business, VPS, or agent hosting plans.
FAQs on the best WordPress Hosting Options
How can I choose the best WordPress option for me?
When trying to find the best hosting provider for you, you need to pay attention to speed, budget, customer support, and performance. When choosing, be careful with the compatibility with your company apart from these factors.
Is using WordPress hosting beneficial? 
Using WordPress hosting can be advantageous for you. It can help improve performance, run better security and provide customer support.
Who can use WordPress hosting?
If you have a medium to high traffic WordPress website and you are experiencing a drop in performance, you may certainly take advantage of WordPress hosting. Most high-traffic WordPress sites switching to WordPress hosting generally see an advancement in their performance and speed.
Are there different types of WordPress hosting?
Yes. In Shared WordPress Hosting, hosting is offered through a large shared server. It is the best choice for small businesses and bloggers. Most website owners start with shared hosting. Managed WordPress Hosting is a type of WordPress hosting that is managed by a professional technical team. It is the best choice for established sites or bloggers who are not tech-savvy and can afford the costs involved.
Can I switch to another website host?
Yes, if you have an existing WordPress site with another hosting provider and you want to switch your web host. The switch terms differ from host to host, so be sure to check your current host and the one you want to switch to.
WP Hosting in Short
In our article above, we have presented you with the six best WordPress hosting providers. When using your WordPress, be sure to be up-to-date, use the most suitable hosting provider, use SSL for security, choose a web host that provides customer support, and be fast.