Keeping a website on the web that will be constantly supplied with content is not a complicated task these days. Currently, there are numerous storage and hosting services, ensuring agility, security, and stability in an accessible way for your page. In addition, if Space does not intend to have only fixed content but also (and mainly) a dynamic update of content (such as a news site, for example), you will need a good content manager. For that, the content management systems were developed, also known by its acronym in English CMS. In this article, we will explain what a CMS is, its main features, how to choose yours, and the best CMS on the market.
What Is CMS?
What is a CMS? CMS is the acronym for Content Management System, which means Content Management System. In other words, the CMS is a platform with specialized tools that allow the user to create, manage, and modify a website quickly and practically.
It is as if it were a skeleton of a website, where the user only needs to fill it with content. Another great advantage of a CMS is the possibility to edit the content of a website or online store in a simple way without having to resort to the code each time a change is necessary.
With the content management system, it is also possible to configure more advanced options, such as menus, page design, contact forms, polls, subscription channels, service subscriptions, and many other cool features. There are Open Source and closed-source CMS, that is, free and paid content managers. They cater to market giants, small businesses, and self-employed professionals.
The most exciting thing is that before the emergence of CMS, only people with advanced knowledge of web programming could put and maintain content on the air. Today, that reality has completely changed.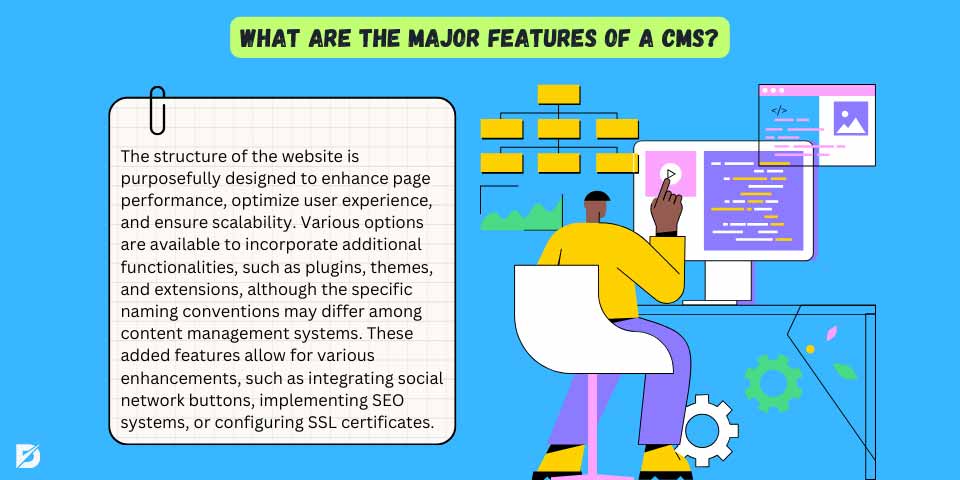 What Are the Major Features of a CMS?
Now that you know what a CMS is, let's talk a little more about its main features. Its entire structure is made to guarantee a better performance of the pages, a complete user experience, and the website's scalability. Most of them allow you to add extra features to extend your features. According to the CMS, these functionalities are plugins, themes, and extensions, which can vary in nomenclature.
Anyway, the purpose is the same: to guarantee other functionalities besides those that the basic version offers. With these new features, it is possible, for example, to add integration buttons with social networks, implement an SEO system, or configure an SSL certificate.
In summary, we could say that the main functionalities of a CMS are:
Create and publish pages;
Edit website texts and codes;
Moderate comments;
Control inventory if it is a virtual store;
Install plugins, themes, and extensions;
Media library, to upload images and videos that will be used on the site, among others.
How to Choose Yours
After explaining what a CMS is and its main features, we move on to the most important part: choosing the content management system you will use to build your website. This task may seem a little difficult if we consider the wide variety of CMS available on the market. However, some tips can help you choose the system that best matches your proposal.
First, consider the type of your website: is it a blog, website, or online store? What features will he need? Before making a decision, check what options of plugins and extensions it offers and meet your needs. What kind of design do you want your website to have? Pay attention to the themes that the CMS offers and if it fits your project.
It is also essential to keep in mind how much you can spend on your website. You will need to invest a considerable amount in a domain, hosting, and other resources such as premium themes and plugins. Finally, remember to think about whether you will need more resources in the future. Perhaps the CMS you have chosen will suffice now, but what if you need to scale your site? Will it continue to meet your needs?
No less important is whether the management system has a large and active user community and whether the system has a good reputation and praised technical support. Research the opinions of other users who use or have used the CMS you are interested in. But remember always to prioritize your needs when making the decision. You can also create a sample project and perform a usability test with the platform before joining it. If you already use a CMS but realize that it would make more sense to use another one, you can always migrate from one platform to another.
What Is the Most Popular CMS?
In addition to knowing what a CMS is, you should also be curious to know which are the most popular on the market. After all, there are hundreds of options available. As each of them focuses on different user needs, you will surely find one that suits your needs!
WordPress
Joomla
Magento
Drupal
Wix
Shopify
TYPO3
WooCommerce
Chamilo
Prestashop
HubSpot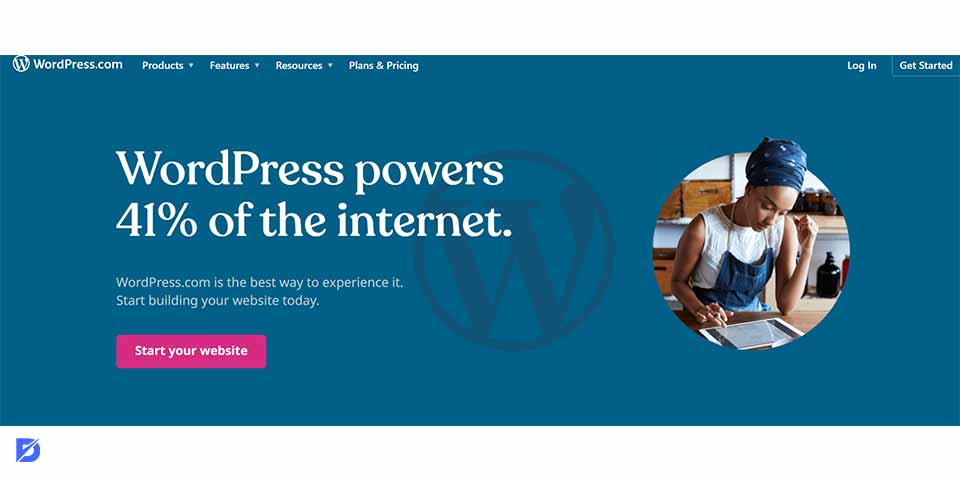 WordPress
WordPress is a broadly used platform in the world and accounts for over 30% of websites. This CMS is used mainly to create blogs and websites, but online stores have been gaining prominence with Woocommerce.
WordPress offers free versions and paid and many additional features like plugins and templates already assembled. Much of its popularity comes from its plugins, its versatility, and ease of use. In addition, this CMS has a large active community, where thousands of programmers add their knowledge to the platform.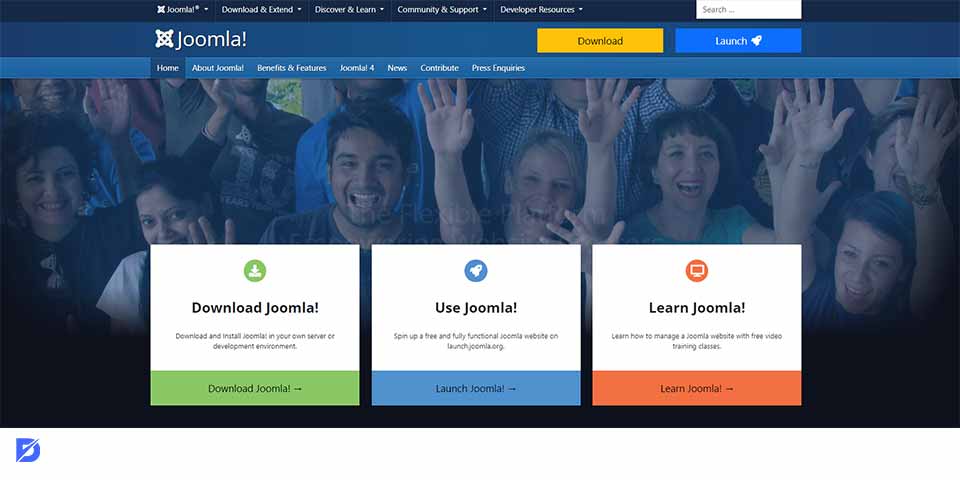 Joomla
The Joomla is also used by major companies and brands, such as Harvard University in the United States. It is a free and PHP-based CMS with numerous additional features. Its community is not as large as WordPress and Drupal, yet Joomla remains a robust and reliable alternative to CMS.
This content management system can be used for websites, portals, newspapers, blogs, and online stores. Among the platform's advantages is integration with extensions downloaded by the user and the creation of websites with flexibility and speed. Of course, this should not prevent you from researching other options and choosing the one that best suits your needs.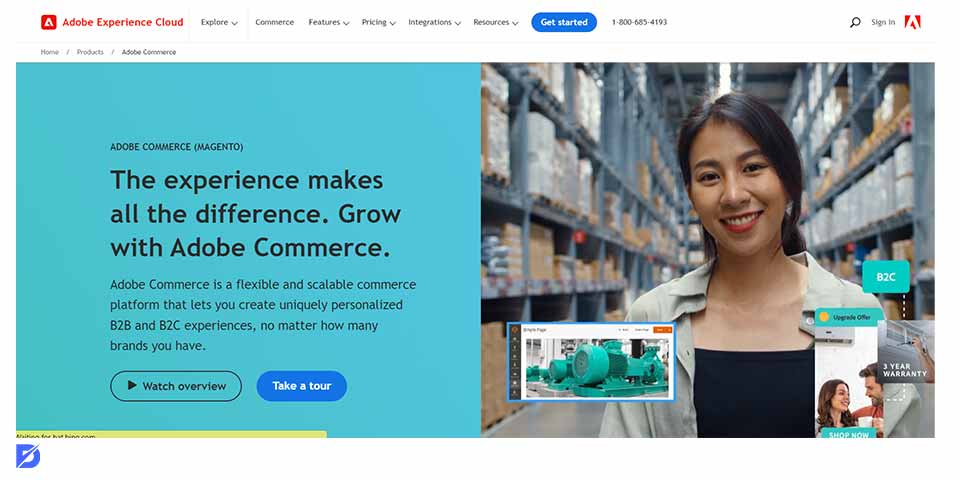 Magento
Magento is an e-commerce platform that offers support for all sizes and types of businesses. Brands like Samsung, Ford, and Nike use this CMS to market products over the web.
With it, you can create a complex virtual store with product pages, orders, deliveries, and, among other features, generate landing pages. With this management system, you can also add coupons, up-sell, and cross-sell campaigns to your online store.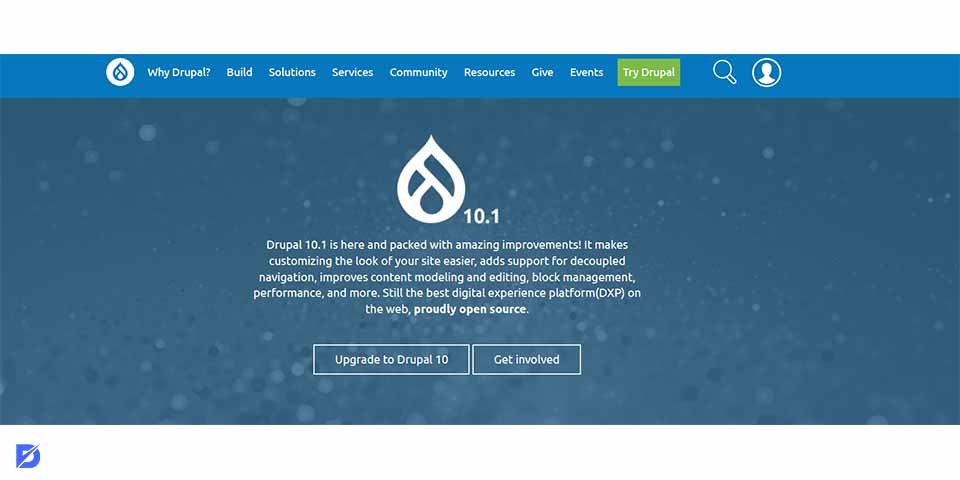 Drupal
Drupal is a professional CMS used primarily in the corporate world. Companies like NASA, Tesla, the United States government, Sony Music, and Nokia, among others, use Drupal as their content management system.
Sites created with this CMS have excellent response time and security. The platform works in modules that interact with each other, which allows a high power of customization of the system. The native modules integrate with several popular analytical, marketing, and e-commerce tools. Like WordPress, Drupal also has a wide community of programmers with knowledge of the system.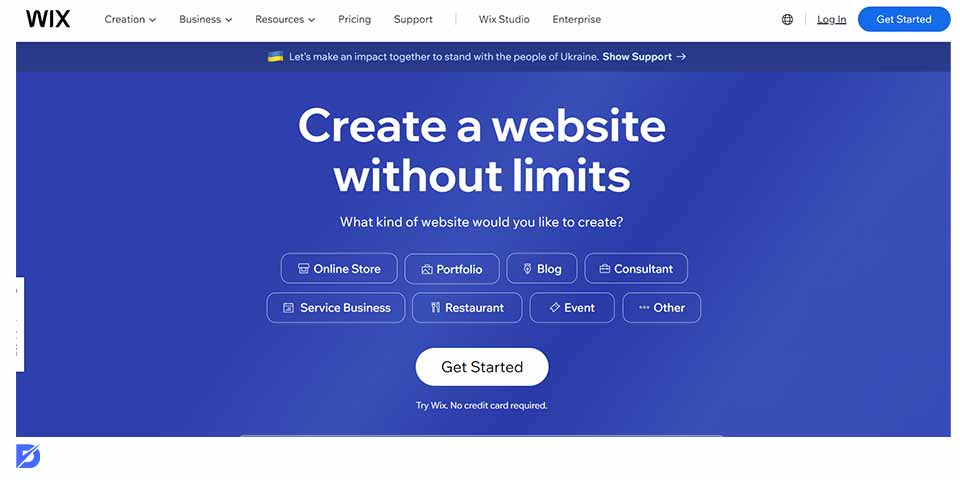 Wix
Wix app is a cloud-based website builder known for its intuitive drag-and-drop interface. Ideal for those without coding experience, Wix offers a plethora of customizable templates, making it easier for users to design professional-looking websites. The platform provides various tools and features suitable for personal portfolios, small businesses, and online stores, making it a versatile option for various needs.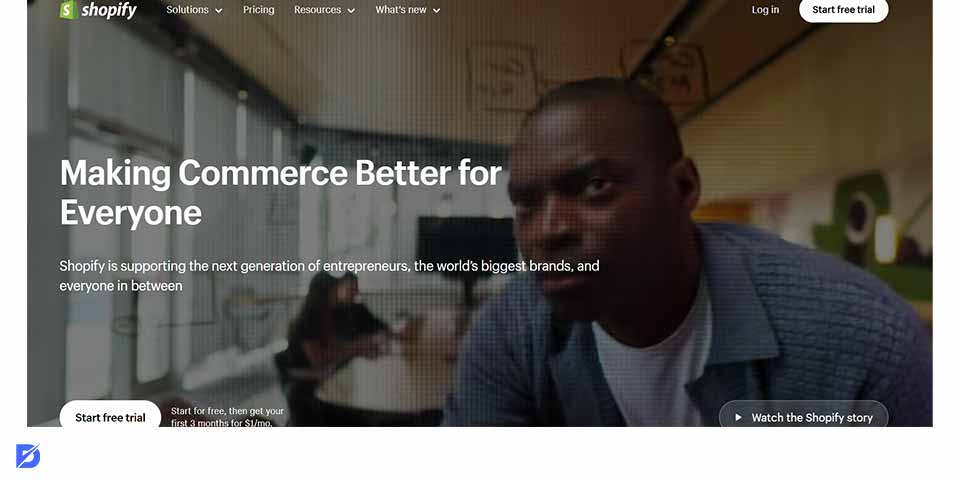 Shopify
Shopify is a dedicated e-commerce platform that empowers users to create online stores with ease. The platform provides everything from product listing tools to integrated payment gateways. Its user-friendly interface, combined with a vast app ecosystem, makes Shopify a go-to choice for businesses aiming to sell products online without technical complexities. Check our Shopify SEO services.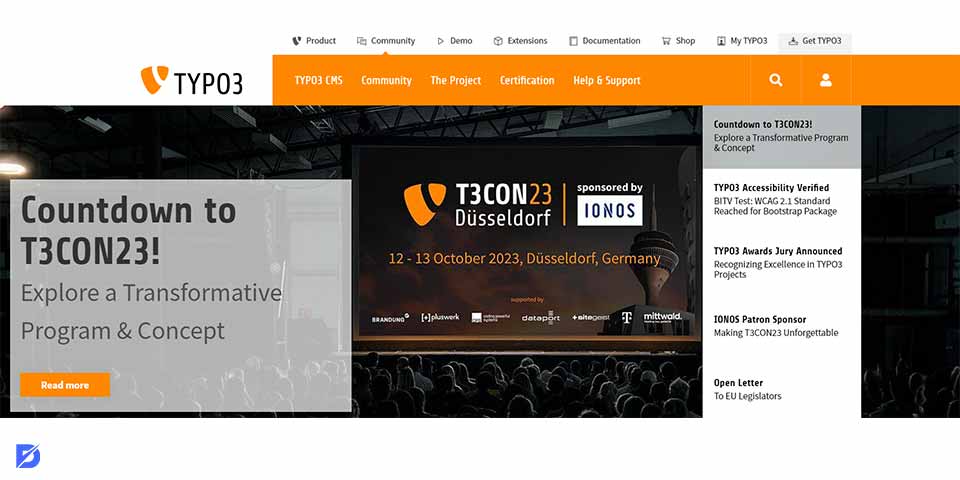 TYPO3
TYPO3 is a free, open-source CMS website that's especially popular in Europe. It's known for its scalability, making it suitable for both small websites and large enterprise portals. TYPO3's backend can be complex, but it offers a plethora of features and functionalities, particularly for multilingual sites.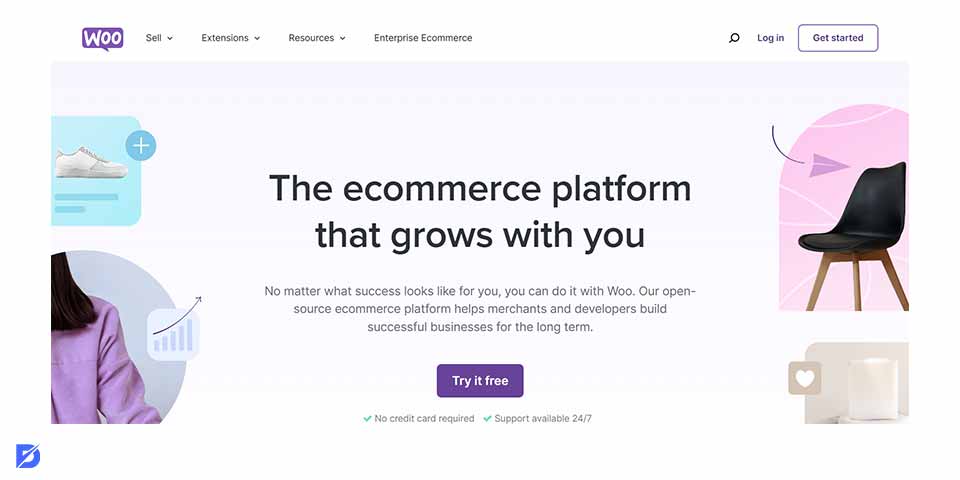 WooCommerce
WooCommerce is a free, open-source e-commerce plugin designed for WordPress. It allows users to transform their WordPress sites into fully functional online stores. With a range of extensions and themes, WooCommerce provides businesses with the flexibility to sell anything, anywhere, from physical products to digital downloads. Learn more about WooCommerce SEO.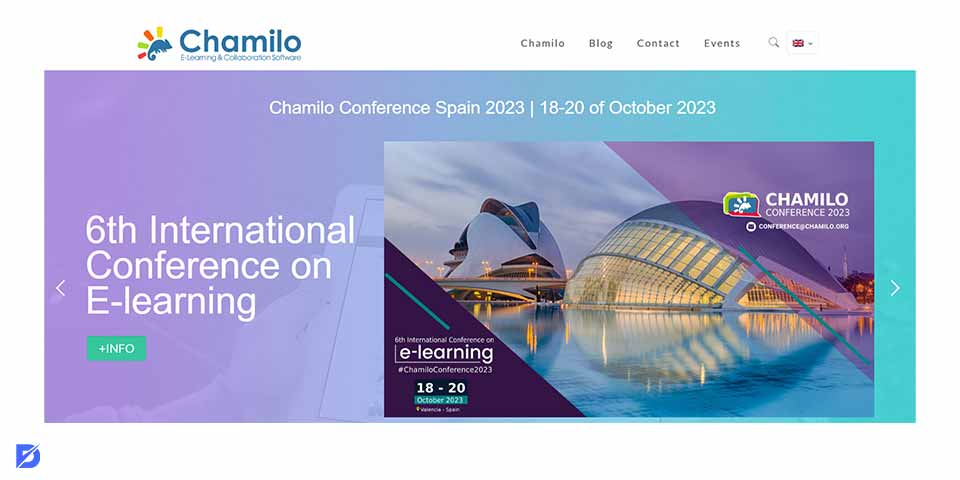 Chamilo
Chamilo is a CMS software that is more than just an ordinary CMS because, in addition to acting as a CMS, it also acts as an e-learning platform. This is why Chamilo is often called the Learning Management System (LMS).
RECENT POSTS
Is Cro a Good Investment? 
A/B testing is something you've likely heard about before. Although it always seemed helpful, it was never truly necessary. But as the noises have bec...
More than 21 million accounts are registered on this platform, and 1.5 million types of courses have been launched on this platform. Apart from launching online courses, Chamilo is also used by companies to provide online training to their employees. The question types on the online course include many versions such as Multiple Choice, Quiz, or Conditional Questions.
More than one teacher or instructor at Chamilo can access the same one-course type. So, it is very useful for those who may have difficulty digesting the learning material. The level of security on this platform is also commendable, as it has a good track record in fixing security issues. If you have a problem, simply contact the email from their support team, and they will respond in less than 24 hours and find a solution in less than five days.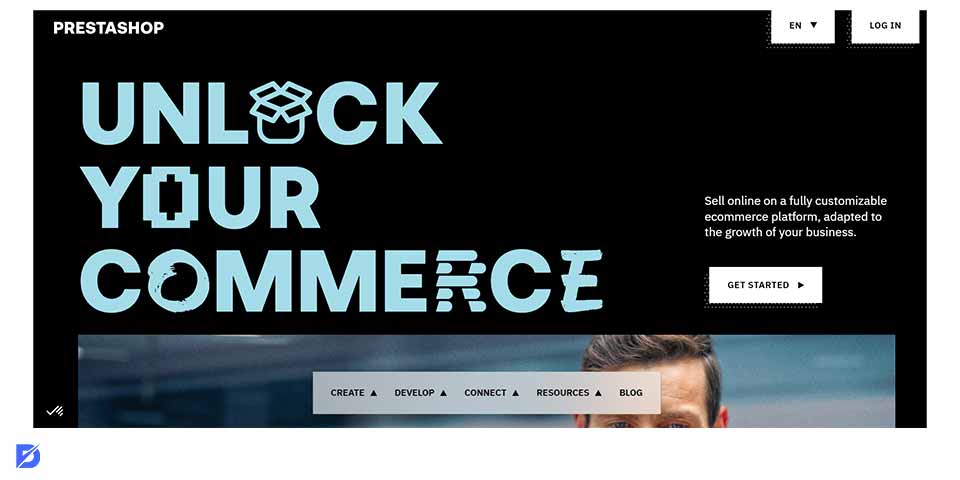 Prestashop
If you are often involved with the internet and creating e-commerce websites, then the chances are that you are no stranger to Prestashop. Prestashop is one of the best CMS platforms (Content Management Systems) for developing online store websites.
Many people use this Prestashop to make their website for sale. Currently, Prestashop has a community with some members reaching more than 700,000 people in the world.
Here are the advantages of Prestashop:
Responsive Website: The appearance of the online store website is responsive, so it will be easy if you open it via a smartphone.
Countless Features: The features provided by Prestashop are quite a lot.
Free Trial: There is a trial or demo version that allows you to try it first.
Best CMS: It is the best CMS in terms of online shops in 2010 and 2011, etc.
But, there are also Prestashop weaknesses. What are they?
The performance is slow, so it is difficult to maintain
Quite wasteful because it uses a lot of memory resources, primarily if you use a lot of features
Free templates are few and less varied, etc.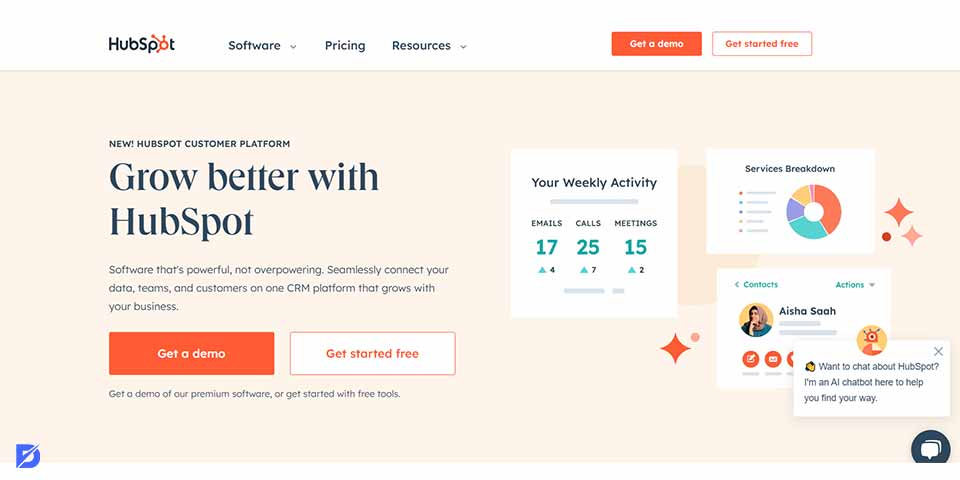 HubSpot
WordPress may have rolled out some of the top CMS design concepts, but HubSpot is where the inbound marketing revolution begins. Unsurprisingly, this is the top marketing CMS, beating WordPress thanks to its excellent ease of use coupled with trend-setting marketing features.
That includes best-in-class SEO, a slick blogging interface, a unified call to action anywhere on the site, and an excellent workflow for landing page creation and testing. HubSpot is available to purchase as a product for $300 / month.
HubSpot CMS combines management, website creation, and optimization with the power of CRM to tailor and streamline marketing, the whole customer journey, and sales alignment and provide true closed-loop reporting.
For these reasons, you might want to check out our guide on new website SEO.
Best CMS in Short
Knowing what the best CMS is allows you to create and edit your websites or online store without needing advanced programming knowledge. In addition to ease of use, these content management systems are also very popular for their customization flexibility. After creating and sharing content, you might want to raise awareness by implementing certain SEO practices. Hopefully, you learned CMS development, the best CMS for SEO, and popular websites for CMS.