For many, SEO is a book with seven seals and leaves room for many interpretations and myths. Now an ex-Google employee has put an end to some of the SEO myths.
Search engine optimization is driven by adapting algorithms and is constantly changing thanks to new techniques. The result is always new myths, half-knowledge, tips, tricks, and best practices. On Search Engine Land, ex-Google employee Kaspar Szymanski has now partially clarified and eliminated some of the SEO myths.
SEO Myth 1: SEO Is Fair Competition
To anticipate: According to Szymanski, SEO is not a fair competition. This has not been the case for a long time and will never be the same again. Each website ranks differently through different on and off-page signals. This corresponds to a market in which companies fight for supremacy with various offers. Optimizations that give a website a boost in ranking do not lead to better rankings for every other website.

Szymanski explains that Google grants new domains a short-term advantage in the form of the "Google honeymoon period". During this time, a new website initially has a very good ranking. After this phase, however, Google ranks them accordingly or rate them correctly in the search results.
SEO Myth 2: SEO Is a One-Time Effort
According to Szymanski, SEO efforts should lose their effect over time as an investment. For example, when best practices are outdated and obsolete. Therefore one has to understand SEO as a constant effort as a permanent project. In particular, in more lucrative niches, planned, periodic spurts have to be put down. You should continuously monitor and optimize factors related to the UX, such as displaying the snippets and page performance. On the other hand; you can make other factors like backlink management a part of the annual on and off-page check.
You can also like this post: What Is LinkedIn? A Brief But Definitive Guide
SEO Myth 3: The More Backlinks, the Better
It should come as no surprise that backlinks help search engines find and crawl new content. They can influence the ranking, and their structure is part of the SEO strategy for many websites. However, Google follows an ongoing mantra that links are earned through excellent content. The backlink structure should, therefore, be actively addressed. Not to achieve a high page rank, but rather to increase conversions, says Szymanski. With the Disavow tool, Google also leaves a door open for websites that have once been caught and punished by backlink spamming.
SEO Myth 4: User Signals Are the Most Important Factor
Sure, user factors are important; Google derives the rankings from this. Still, user signals are not the most important factor, according to Szymanski. Google would not pass them on, and they were not directly visible. Therefore, only indicators such as GSC impressions and click rates can be used in SEO. How and whether they can be improved depends primarily on the much more important unique selling point of the website and not on the user signals alone.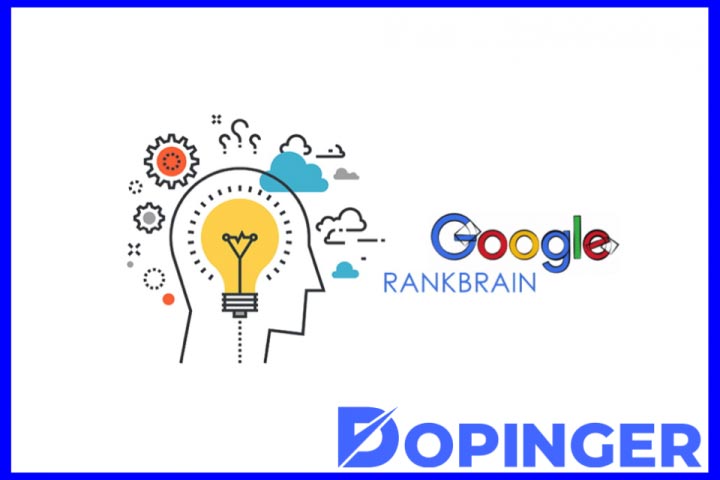 SEO Myth 5: New Content and Timeliness Are Important
Google seems to like the topicality of content and prefers websites with new content. Nevertheless, it should depend on user intentions, whether topicality is a ranking factor. For example, it could be a ranking advantage for news websites whose users expect up-to-date content. For the vast majority of the sites, however, current content is irrelevant. The manipulation of publication data to pretend that Google is up-to-date is also not useful.
SEO Myth 6: Search Engine Optimization Is Art, Science or Even Magic
According to Szymanski, search engine optimization is often viewed as art, science, or even magic. Since SEO is data-driven, yet complex problems can be broken down into small, manageable data blocks. These can be analyzed and explained. At the end of the day, says Szymanski, almost every SEO signal can be broken down into explainable KPIs – without any magic.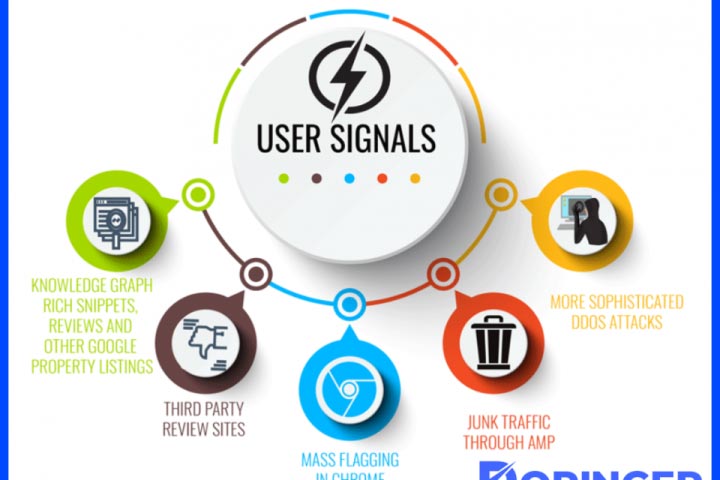 SEO Myth 7: Social Signals Are a Ranking Factor
According to Szymanski, comments, likes, or other engagement on social networks are not directly relevant for good rankings. The data is fragmented and unreliable, and Google ignores it. Nevertheless, there are good reasons to consider social signals as an integral part of brand building. Recognizing the brand would lead to higher click-through rates. The more likes and comments a website receives, the more popular it is with users. And according to Szymanski, Google should have a certain preference for websites that are popular with users.
You can also like this post: What Are Bumper Ads? (& Tips for Creating the Best)
FAQs of SEO Myths
Can I improve my organic rankings with Google Adwords?
Those who advertise their website with Google Adwords and thus pay money to Google for advertising could be preferred in the organic rankings. Wrong, says Szymanski. Regardless of the budget, Google Adwords is not an SEO signal. Google treats the organic, natural search results separately from the paid search results, says the ex-Googler.
Does Google hate my website?
Google has never disliked a website. It doesn't make sense to run a global business based on personal hostility. If anything, the algorithm only shows indifference to websites, explains Szymanski. According to Szymanski, it can easily be refuted that a website has a poor ranking due to an alleged aversion to Google with a detailed SEO check.
Are keywords the key to good rankings?
In its beginnings, one could easily trick the search engines by targeting keywords. According to Szymanski, 20 years and numerous niche pages packed with keywords later; they should no longer be so relevant for Google. Google has also always ignored meta keywords and keywords in the URL of a website. The times in which rankings can be influenced by setting keywords in the apparent ideal relationship to the content are long gone.
Conclusion: Not Google, but the User Is the King!
When it comes to SEO, there are numerous errors, half-truths and myths are in circulation. Optimizing the Internet presence for search engines is sometimes decisive for the ranking of a homepage and, in some cases, its success. What matters is relevant content! The algorithms of Google are now mature enough to recognize when a website or a blog post is relevant for readers, and when not. The first place in the search results is only expedient if the users get what they were looking for on the page: relevant information, interesting content. These are the basic ingredients to keep in mind as a company with the target group. The most important SEO rule is, therefore, always: Good and effective content is produced for people, not for search engines.
You can also like this post: Video Marketing: Content Strategy Guide for YouTube