When the case is a website or blog building, there is no way you have not heard of WordPress and SEO. WordPress is the biggest platform for website creation, and SEO is just the right way to get your website and pages the traffic you need. Even if you aren't that familiar with WordPress yet, it is not so wrong to assume you have seen a bit of it. It is easy to use, but as easy as it is, it also has too many customizations you can adjust, which can mean confusion sometimes. For example, you might have heard of "noindex" pages. And might not know what it is.
There is no need to worry, like other WordPress features, it's pretty much self-explanatory, and you will have your way around it once you read this article. Let's start by figuring out what does noindex means and how to do it.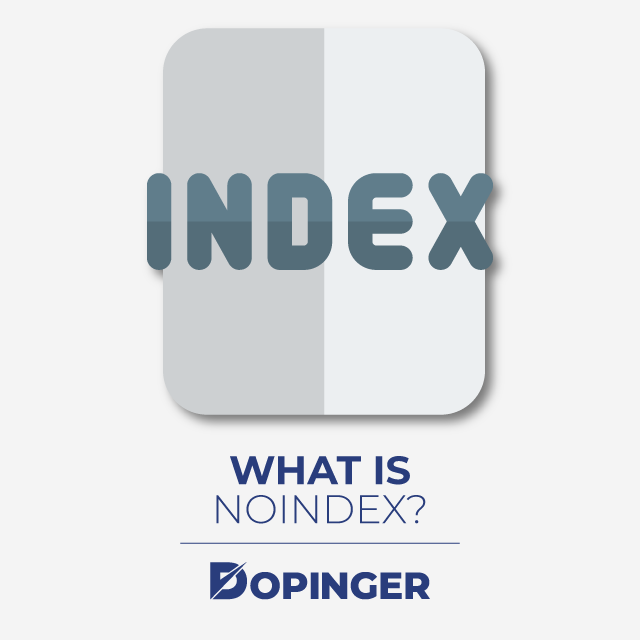 What Does Noindex Mean?
So, to start easy and smooth, let's start with what does noindex means. Search engines go through your page to see when to rank it as a result, which is called "indexing" or "index page." That means noindex is when your page does not appear in results after a search. This is also called "crawling" when the search engines "crawl" through your page and add it to their results. We will talk about why you would need to noindex some pages. But first, let's talk about how you would do it.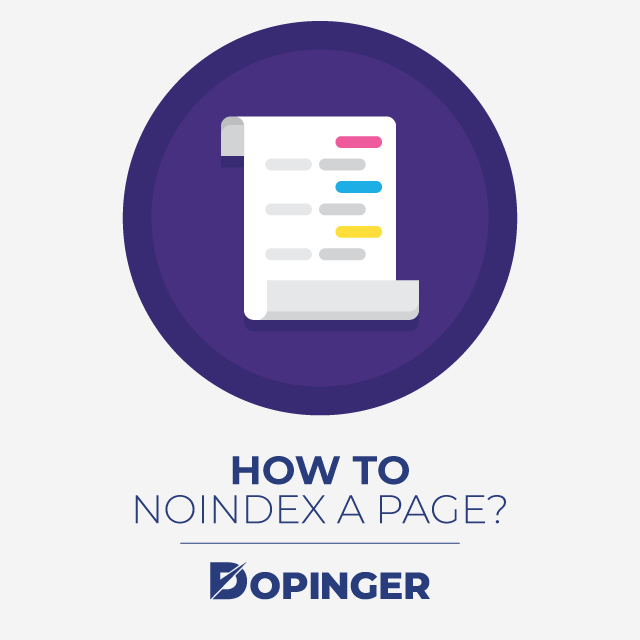 How to Noindex a Page?
There are more than just one way to noindex your posts; we have gathered all of them here.
You can also like this post: How to Change & Configure Your Domain?
When you are posting something through WordPress and running Yoast SEO plugin, under your WordPress post, you will see a Yoast SEO meta box. This is one of the places of this plugin's customizations.
So, from the Yoast SEO meta box, all you need to do is:
Click on the Advanced button under the meta box.
When you choose the option "no" to the question "Allow search engines to show this post in search results?" your post will be considered noindex post and won't be shown in the results.
There is also another choice to make after this. When you noindex a page on Yoast SEO,  it will automatically set it to "follow." That means that search engines will still follow the links on your page or WordPress post. If you don't want this, you can set it "nofollow". This will ignore ALL links on your page. Nevertheless, there is yet another setting where you can adjust each link to follow, nofollow, or sponsor on the post. You can set and decide an action for each link with the block editor by clicking on the link. The sponsored link option is for your commercial links and will be added to nofollow as well.
There are also ways to noindex your pages without using the Yoast SEO plugin. This is done by adding a tag to the head section of your page´s HTML.
To do this, add: <meta name="robots" content="noindex, follow"> to the </head> section.
As an alternative, you can tag in the HTTP reader in an X-Robots-Tag
For example; X-Robots-Tag: noindex
A noindex tag in your robots.txt file will also tell the search engines not to result from your page.
You can noindex an URL in the robots.txt file like the following: Noindex: /robots-txt-noindexed-page/
Note: Keep in mind that Google does not recommend using this method when you are noindexing.
You can also like this post: SEO for Wix Sites: Positioning on Google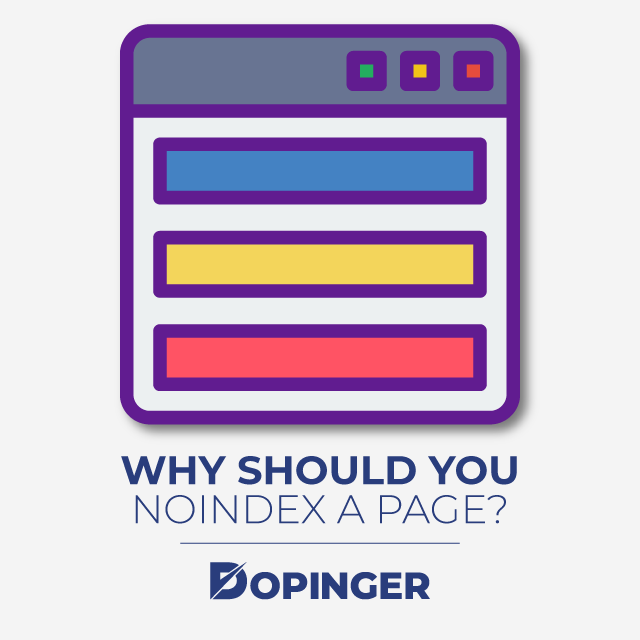 Why Should You Noindex a Page?
We figured out how to noindex a page while explaining nofollow and crawling terms. But why would anyone want their page to not show in a search result?
Isn't the whole point of SEO and optimizations is ranking on the result page?
Well, there is a simple yet important answer to that. Of course, you would want your page to get resulted but not all pages are just your blog posts and so on. For example, the check-out page on online shopping websites or the "thank you" pages that you get directed after you have visited the website are also webpages after all. And you would not want the check-out page to appear as a search result. Not only it would not make any sense, it would confuse the viewers. So taking action from this, you can decide which pages on your website should go into the nofollow and noindex list.
FAQs About Noindexing
How do I check my noindex pages?
After you are done noindexing, you can check if it worked by using websites or Google tools. Just search noindex checker and paste your tagged URL, HTML, or which way you used.
How do I change a noindex I accidentally set?
If you changed your mind or accidentally set a page to noindex, you can fix it by removing the tag, or choosing the "yes" answer to Yoast SEO`s setting.
Do I have to download Yoast SEO to noindex?
No, you don't, as we mentioned you can noindex pages in 3 other ways, but it is recommended that you download Yoast SEO for an easier and more customizable WordPress experience.
Conclusion – Noindexing in WordPress
To conclude, we have helped you get a hold of a few new WordPress terms and how to noindex a page on WordPress. Hope we were able to help.
You can also like this post: SEO WordPress: The 2020 Definitive Guide
If you want to learn more about such topics, please check out our related articles for more information.