With the advent of the internet accompanied by the ascension of portable devices, working styles started to change. First, people became progressively able to prolong their lunch breaks and business travels. After all, they had the possibility to exchange emails from anywhere or even write daily reports in the middle of the street. Remember the BlackBerry white-collar businesspeople era at the beginning of the millennium? Meanwhile, previously minoritarian freelance and home office jobs were also gaining in popularity for people to make money online. This redefinition of career plans has been all the more confirmed with the COVID-19 outbreak in 2020. Haven't you wondered at some point if the pandemic was going to turn all of us into home-working class heroes? Ok, this might be a little far-fetched. Nevertheless, the tendency is inexorably kicking in. E-commerce and other online activities keep flourishing day by day.
In fact, making money online has many different facets. It doesn't necessarily have to be one's full-time way of making a living. It can also be a side job, a lucrative hobby, or a supplement that tops up monthly income. Either way, it's certainly an objective that can make you unlock your creativity and productivity more flexibly. From the comfort of your home or outdoors, or even while traveling. You decide. Well, this may not always be easy since there are so many varied ways to make money online nowadays. Fortunately, our guide is here to help you pick the one which suits you the most. We will present you with 20 terrific options by breaking them down into two main categories:
Full-time and sustainable methods
Quick-fix methods
Full-Time and Sustainable Methods
What on earth would that mean? As a matter of fact, the online 'make money game' is available in several forms. Some are spread over time. Are you ready to invest a substantial deal of time and energy in potentially profitable online activities? Is a step-by-step approach and progress ok with you? Moreover, would you consider turning the internet into your full-time working environment? If so, you might find what you are looking for in our upcoming list. When using the methods enumerated in it, you may not be able to make a mint immediately. You will nonetheless be laying the foundations of a long-term project with the prospect of significant financial gains. Don't worry; it doesn't have to take years. There are many success stories coming from people who make money online in only a matter of months.
Open an Online Store
E-commerce is probably the first example coming to mind for many people willing to earn money online. It's impossible not to notice the evergrowing importance of online shopping in consumer behavior over the last decades. From grocery to clothing, not forgetting furniture and print-on-demand products, people buy anything literally in a few clicks. And not only tangible goods. Online stores also offer various kinds of services, among which digital products, appointments, consultations, event tickets, memberships, donation coupons, gift cards, etc. As a potential future seller, you are spoiled for choice. Take some time to study the different niches and trends to find your personal best bet. You should also determine how accessible X or Y product/service would be in your own case. The point is to provide what you are capable of providing.
Selling online has obvious advantages. Startup costs are usually more reasonable in comparison to physical stores. You don't even have to buy or rent any physical location in some cases. You reach a visibly larger market across the web. The cherry on the top? E-commerce platforms facilitate and even automate many steps on your behalf. Looking for a beginner-friendly, secure, and even SEO-equipped option? Try Shopify and also some Shopify SEO techniques. Would you rather make your e-store match your WordPress site? Meet WooCommerce. Want to get more creative with broader customization alternatives? Here comes Squarespace.
Keep in mind that you need to take care of many different aspects, from storage to shipping. You must also examine and comply with the local online business laws (regarding business licenses, permits, taxes, etc.).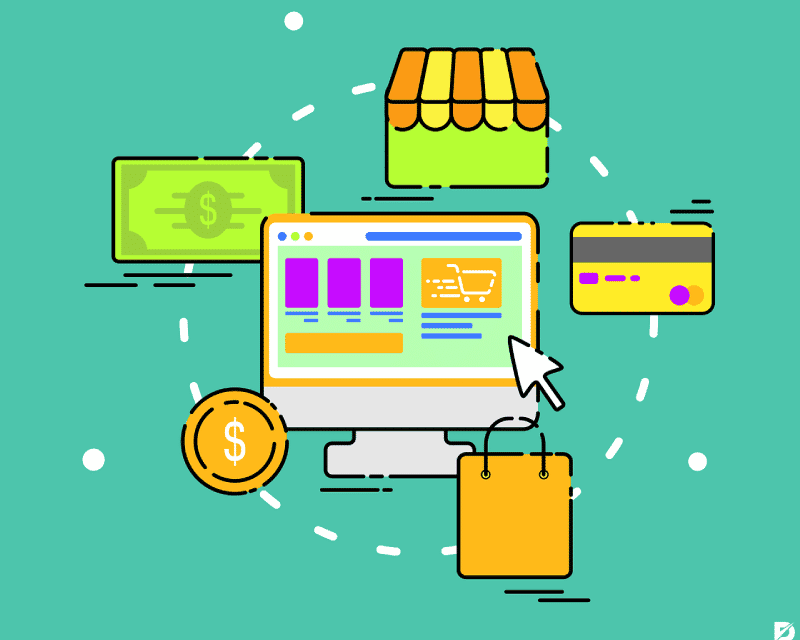 Launch a Dropshipping Business
Dropshipping is another popular type of e-commerce. What makes it different from regular online stores is that it involves third-party suppliers. These are business partners with whom you make an agreement regarding the order fulfillment method. Whenever a customer orders something, you buy the merchandise from your partners. They take care of the warehousing and shipment on your behalf. So, in fact, you act like an intermediary.
As you see, this method can make you save startup costs and increase the variety of the goods that you can sell. Besides, you don't have to worry about storage issues. Your main task is to find a reliable manufacturer or supplier that won't let you down. You will have to coordinate and keep a close eye on the retail process. Don't forget that in case of a problem, your company will also be held responsible. The most secure option is to work with well-known dropshipping websites where you can meet certified suppliers. For example, Importify has affordable subscription fees and ensures smooth integration with several e-commerce platforms (Shopify, WooCommerce, etc.). Oberlo is the perfect place for beginners, thanks to its educational resources and guides on dropshipping. Another safe bet is Spocket. Easily integrable with the major e-commerce platforms, it can connect you with premium brands all around the world.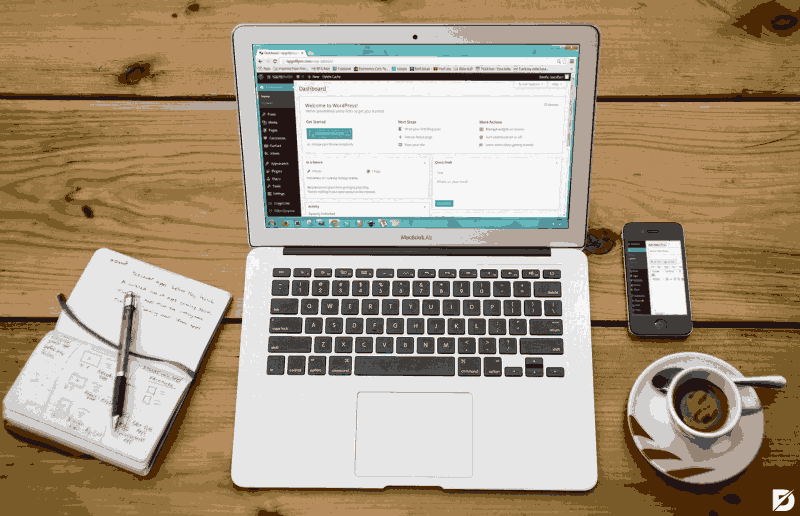 Start a Blog
The word blog has almost become synonymous with income from home. Blogging is one of the oldest formats of the internet used by people to share all sorts of content. Some use it as a diary or drop in their opinions on various topics. Others turn it into a backup for their business. Recipes, travel notes, product reviews, stock market analyses, bucket lists… You name it. There are so many things to blog about and make money online.
Blogs can become 'bankable' by integrating sponsored content and affiliate links. So as a blogger, one of your priorities should be to create good business partnerships. The profitability of blogs also often depends on PPC (pay-per-click). In this type of advertising, promoters pay every time someone clicks on their ads. After making up your mind, you will have to build a marketing strategy relevant to your chosen niche. Indeed, the latter determines how you will fund your blog. Decent writing skills and (optionally) a knowledge of SEO techniques can also make a big, positive difference. Patience and consistency are also key since you will need a certain time to grow your audience. WordPress, Wix, and Medium are pretty easily manageable blogging platforms, even for beginners.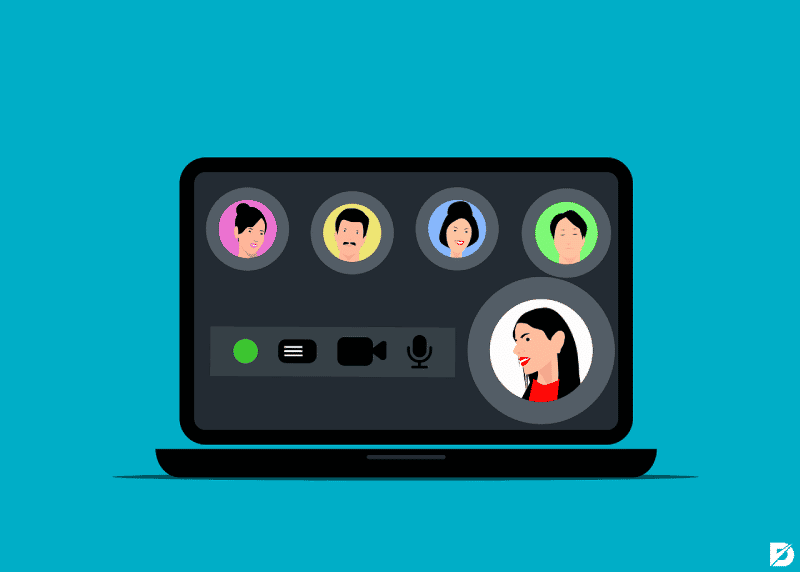 Teach and Get Paid Online
Are you a certified teacher or trainer? Do you have solid knowledge and background in a specific field? Then why not transmit your expertise to others via the web? Mostly because of the ongoing pandemic, e-learning is on the upswing again these days. If you, too are interested in teaching to make money online, you could:
Build your own online course platform. Honestly, this may be the most ambitious option of them all since you would have to start things from scratch. The exciting part is that it would give you carte blanche to test different configurations. Having your own website definitely means more freedom when choosing your course fields, categories, and formats. MasterStudy (one of the WordPress LMS plugins) is a comprehensive yet user-friendly tool that can help you create your first course.
Join one of the popular online learning platforms such as Coursera and Udemy. Being a part of an already existing system and community of instructors is probably less taxing. Those sites allow you to design the course of your choice and hone it with diversified supportive material (PDFs, videos, discussion forums, etc.).
Become a tutor. It's alright if you don't want to set up and sell full-fledged training courses. You can still use your teaching skills via online tutoring. You may think of it as private lessons conducted through video conferencing platforms (Skype, Zoom, and others). Tutoring is a service mostly requested by high school and college students. So it's naturally better if your teaching skills match their curricula. You may also need to pass a certification exam to consolidate your expertise. Indeed, you will be accompanying the students over a certain time. Your tasks will include planning, teaching, and also follow-up.
In addition, some good tutoring platforms are Preply (language), Mathnasium (mathematics), and TutorMe (miscellaneous).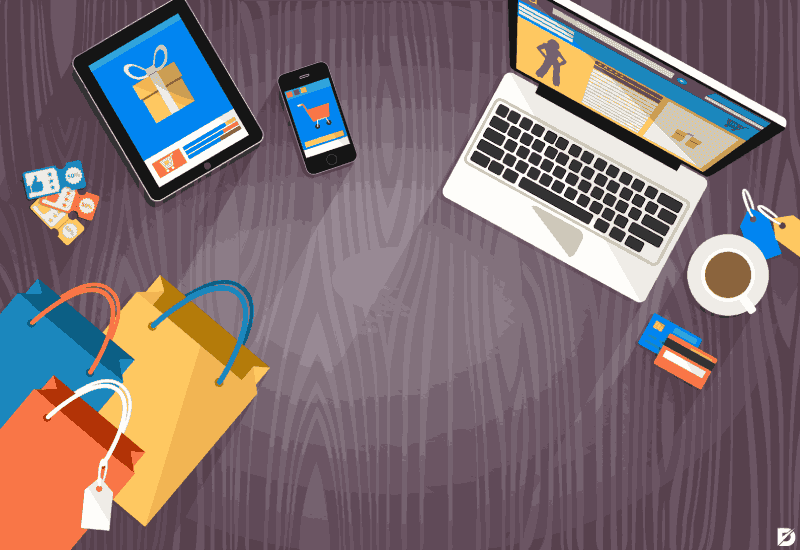 Become a Freelancer
Freelance has become an umbrella term referring to various working styles. Freelance jobs can be remote, part-time, or done in collaboration with several companies at a time. Their commonality is that they undeniably offer more freedom and flexibility, mostly due to the usage of the internet. Many can allow you to make money from home at your own pace.
You may be already coming from a sector suitable for freelancing. If not, never mind. You can enroll in a training course to learn the skills required for your new dream job. This is actually mandatory for some specific fields. You can also opt for on-the-job learning directly while working (when possible). Aside from the previously mentioned examples (online selling, blogging, teaching), there are plenty of other options. Translation, copywriting, social media management, digital marketing services, brand consultancy, virtual assistance to individuals and companies, web development, graphic design… The list is far from being exhaustive. There are many specialized websites where you can create a professional profile to upload your resume and portfolio. Try Fiverr to interact easily with business owners or Guru for an extensive marketplace. Upwork is another reliable platform with a wide range of jobs to make money online.
Market Domain Names and Websites
Talking about reaping money from internet surroundings without mentioning domains and websites? It doesn't sound realistic, does it? Why wouldn't you consider collecting and then selling covetable domain names? Did you know that the all-time winner business.com was sold for $345 million? Ok, you may not be able to make such amounts of money right away. But if you develop enough flair to spot domain names with inherent business value, you can generate a pretty good online revenue. The process is simple: You buy such names, and after some time, you resell them with a profit margin. It's not easy to predict an exact number. However, rest assured that it will be way higher than the few cents that you initially spent when getting the domain name. Sedo, NamePros, and Domain.com are among reliable domain marketplaces.
The second possibility is somewhat more elaborate: reselling full-blown and functioning websites. Notwithstanding the apparent advantages, this method can be a little tricky. You need to be alert enough to verify why exactly the current owners are selling their websites. Stay away from those who seem to be involved in shady or illegal situations. Take also the time to investigate the traffic and audience type of the website you want to acquire. Among established website brokers, we may cite Empire Flippers, Flippa, BizBroker24, and FE International. These usually provide extensive details about the sites on sale (launch date, yearly revenue, activity description, etc.).
Rent Out Your Property for Movies and TV
Here's another big-time opportunity for those who want to make money online from their home. Literally, perhaps we should rather say 'thanks to their home.' The film industry keeps prospering worldwide, all the more with the constant growth of streaming services like Netflix. Far from being limited to movies, this tendency also encompasses series, documentaries, and commercials. Regardless of the screen size, many people take part in the adventure through rentals. They rent out their houses, apartments, lofts, offices, parks, etc., to film productions and even to magazine photographers. You too could join the club. This method is included in our list because it's indeed working in the long term. You keep earning money for the duration of the contract unless the production company pays you right from the start. It's also an online process because the payment is generally made online, just like (at least) the first contact.
Now, when it comes to finding dedicated websites, it will naturally depend on the location of your property. Let's assume that you have an apartment in Turkey. Mekanstok.com can help you put it in their directory. If your place is rather, say, in Britain, shootfactory.co.uk can be a site of interest. Use your search engine by typing keywords such as 'how to rent my house for filming.' Analyze and compare different websites by browsing reviews, portfolios, etc. Pick companies that are able to propose clearly formulated contracts.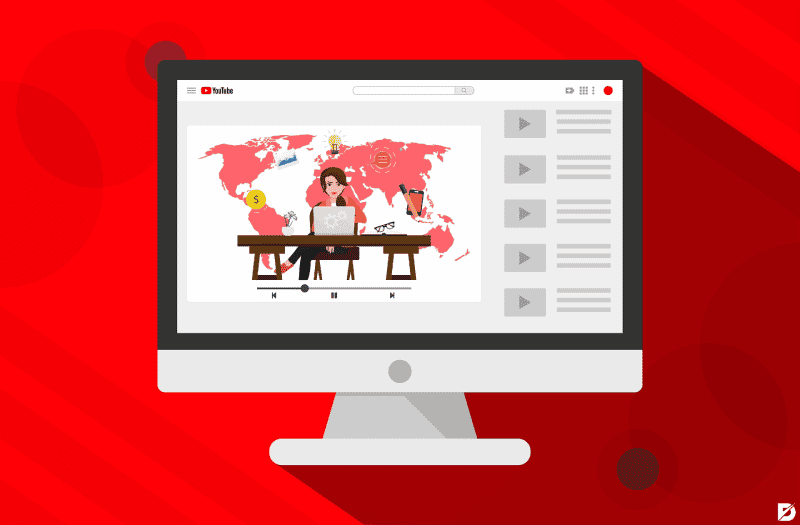 Create a YouTube Channel
Speaking of movies, why not become your own movie star? Or sort of. Nowadays, YouTube channels come in so many different shapes that you can be a star in anything imaginable. That's why they are among the most creative ways to make money online. Do you need an overview of the various content types you can choose for your channel? Music, animation, video games, tutorials, docuseries, fashion/beauty trends, product reviews, politics, best-ofs, interviews… You got a huge list.
Once you have selected your niche/topic and specific audience, you will first have to sign up for the YouTube Partner Program. Indeed, every creator has to comply with a set of monetization policies and terms of service. Then you need to adopt a vlogger attitude. The winning strategy is above all about posting quality videos (in every sense of the term) on a regular basis. Basic knowledge of SEO and videos combined is also a must. If you want your videos to make it to search engines, then your descriptions and tags must be built upon accurate keywords. In sum, you should treat your YouTube channel as a part of your overall marketing game plan. That's how you will consolidate your brand identity, generate traffic to your website (if available), and of course, increase your revenue.
Start by turning on ads because these are likely to be your first financial resources on the platform. You will also get a modest portion of the subscription fee paid by Premium accounts, provided that they watch your content. When you reach 1,000 subscribers and beyond, you will unlock additional ways to make money as a YouTuber. Let's mention channel memberships, merchandise shelves, Super Chats, and Super Stickers, among others.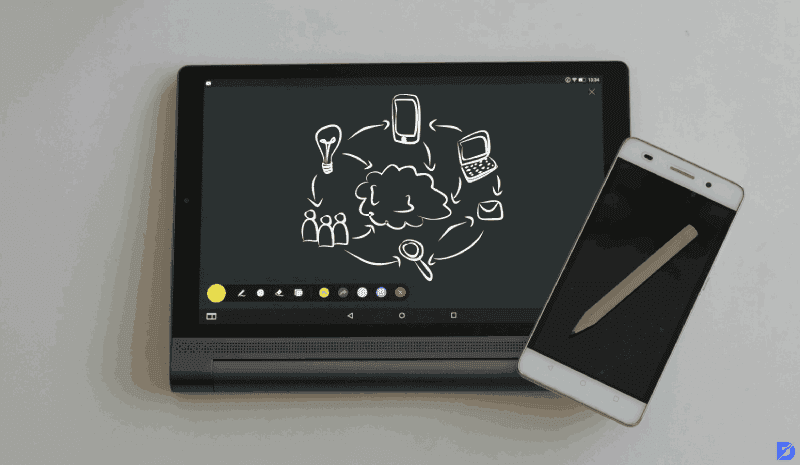 Invent an App
If you knew the number of booming applications that were born from a simple idea… Almost in a finger snap, and even in the middle of the street. Having some prior knowledge of web development and design does certainly give you a head start. If, on the other hand, you have the idea without the technical expertise, it's still doable. Some app development tools are suitable even for beginners. For instance, BuildFire is a no-code and extremely customizable option. It helps you build apps for most iOS and Android devices. The basic package, called 'Growth,' is available for $159 per month. The package that supports both Apple and Android is called 'Premium' and costs $60 per month. All you have to do with this kind of simplified software is to choose your colors and theme. Then you can drag and drop the functionalities you wish to integrate into your app.
Be a vigilant market analyzer. Mobile apps remain super popular and serve a multitude of purposes. Observe your target audience carefully in order to come up with something they haven't fully found yet. You may use surveys and similar data collection tools (e.g., interviews). Don't forget competitive analysis, either. Indeed, it's always useful to know what and how your competitors are doing. Note down both the positive and negative feedback they got from the public.
When you want to make money online, thanks to your app, one of the obvious prerequisites is visibility. So once ready, submit it to App Store and Google Play Store.
Join the World of Influencers
Wake up the dormant ambassador in you. Did you know that even 'average' influencers (so with 'just' a few thousand followers) can make up to $100,000 per year? Let's put it straight immediately and say that extroverts are more suited for this kind of job. It involves close and multiple collaborations. That's because, in most cases, influencers represent brands and/or products. Besides, they become public figures for the masses. So listen to yourself to see whether you feel ready for such a large-scale exposure.
Once you have found your ideal niche, the next step is to choose a platform. You don't have to limit yourself to Instagram. Many other social media platforms (Facebook, YouTube, etc.) and even websites work fine as well. Don't forget print media as a backup. Invest your efforts in building a consistent image and philosophy through a sustained online activity. You should aim at becoming a solid and unmissable value for advertisers and sponsors. The more convincing you are as a trendsetter, the more income you can expect to get.
Quick-Fix Methods
That's what we call the more noticeably quick ways to make money on the internet. Unlike those mentioned in the previous section, they don't necessarily require a long-term endeavor. They can make you earn money quasi instantly. They may not replace full-time jobs but still supplement your finances with extra cash. Keep scrolling to discover our selection.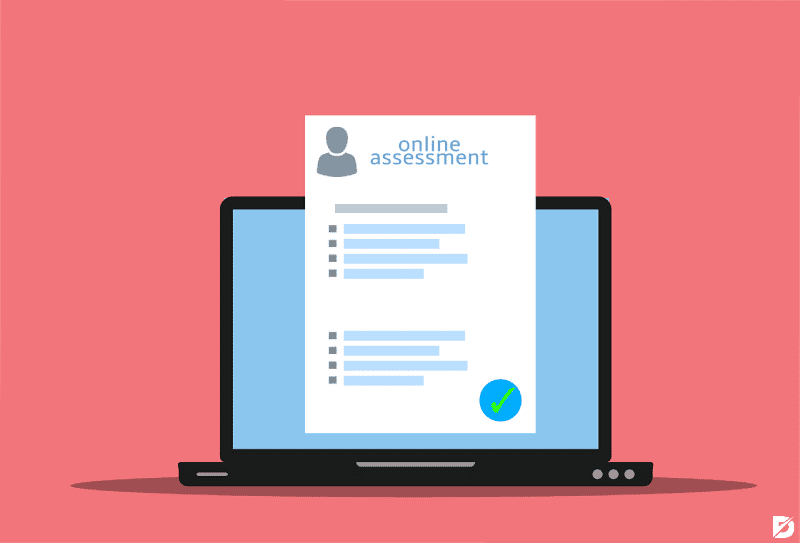 Make Money with Online Surveys
This one is about to become a modern classic. You can easily make money online by completing surveys. Well, maybe not too much because the hourly wages are usually limited to a few dollars. So the job requires some perseverance and time. Try to take as many surveys as possible. Also, you have to reach a certain threshold of points before being able to cash out (exceptions aside). That being said, it can be quite fun to contribute to those market studies and express your opinion as a consumer.
LifePoints is a versatile site where you may convert your points to your convenience. Indeed, not only can you get cash via PayPal, but you also opt for donations and gift cards. Survey time has an instant payment system via, for example, Coinbase, regardless of the accumulated points. Swagbucks is another popular site where you can get points also by playing games or watching videos. You may also consider Branded Surveys for its fast-paying system and rewards for referrals.
Sell Your Stuff
What stuff? Any stuff. Furniture, clothes, jewelry, books, CDs, DVDs, vinyl records, memorabilia… You can improvise an online second-hand inventory by putting on sale almost anything. Namely, an ancestral turnover method. There are many dedicated websites to help you out: Amazon, Etsy, eBay, Tradesy, Vinted…
The process is relatively easy. Generally speaking, you first have to create an account on the platform of your choice. Then you need to upload high-resolution photos of your products along with an appropriate description. Note that requirements may vary from one platform to the other. Sales can be made directly, or in case the transaction is open to negotiations, you will get notifications from the potential buyers.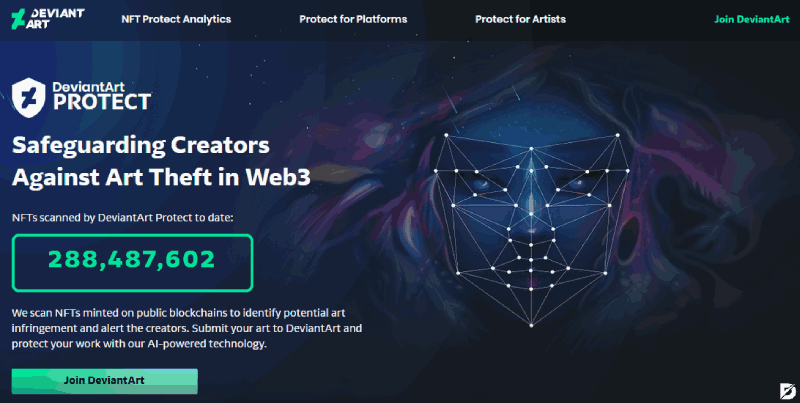 Monetize Your Art
Are you an artist or at least engaged in artistic activities even once in a while? Why wouldn't you reward yourself and make money online by selling your creations? Who knows, this could be a doorway to a new hall of fame.
For painters and graphic artists, DeviantArt, UGallery, or Saatchi Art could be spot-on choices. Photographers may have a look at Adobe Stock or Shutterstock. There are also marketplaces such as ArtFire and RedBubble where you can expose and sell various handmade items (jewelry, wearables, etc.). As for musicians, specialized platforms like Rumblefish, Tunecore, and of course, SoundCloud would be glad to support your initiatives.
The only downside with those kinds of sites is that you generally have to pay a commission. In order to avoid that, you may want to promote your artwork on your own website. Social media is also a possibility, especially in terms of more interactivity with audiences interested in art. You may create specific collections within Facebook Marketplace or Instagram Shopping and sell them in a secure way.
If you are familiar with the concept of NFT (non-fungible token), you can also try platforms like Venly Market. That system has its own regulations and particularities. So we suggest you read abundantly and carefully related guidelines to get a clear idea before jumping in.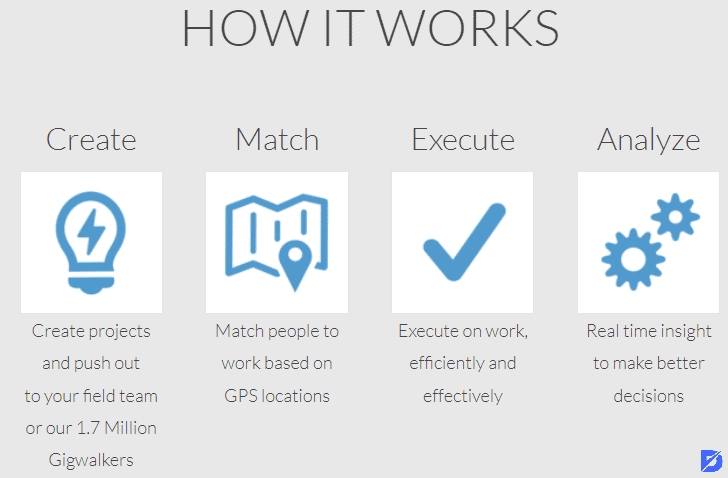 Go For a Gigwalk
Ok, we've made up the term. Gigwalk has barely anything to do with taking a stroll. It's rather the name of an app that pays users when they complete some simple tasks. You may give it a try if 'you're looking for a little spending money or a bit of saving.' The official description also adds that you can 'earn money when and where you want to.'
RECENT POSTS
Is Cro a Good Investment? 
A/B testing is something you've likely heard about before. Although it always seemed helpful, it was never truly necessary. But as the noises have bec...
So how does it work exactly? Simply put, the app connects you with companies needing a hand for some specific missions. By creating an account, you can find those available in your city. You become a Gigwalker or a sort of explorer since the jobs often require you to go and visit particular places. For example, you may be asked to inspect a property or a store and take pictures. Market research, AI data training, loyalty membership audits, and website and app testing are just a few job examples. There are many other types of opportunities to grab. All in all, Gigwalk offers are among the easy ways to make money. You may expect to earn up to $100 per gig.
Become a Product Tester and Reviewer
If there's one thing most companies are well aware of, it's definitely the importance of 'real-life users' opinions. These ensure much more objective and authentic feedback on the product or service in most cases. Beta testing is also crucial when evaluating the first or temporary versions of any given merchandise. That's one of the most realistic ways for a business to predict the success or failure of a project. If you are curious about novelties while also looking to make money online, you may consider becoming a tester.
Where? Well, betatesting.com wouldn't be a surprising name, would it? You may join their community of testers by first leaving your email address on the website. That's one of the ultimate places to test technological products. Are you a natural-born gamer? The Global Beta Test Network (GBTN), iGameLab, and even the famous game creator Blizzard may be looking for new testers right now. Keep an eye on their boards to stay informed and seize the latest announcements. If you are rather a skincare junkie, you may get new beauty products to test via Influenster and Beauté Test (French speakers only).
There are many other industries regularly seeking new testers and reviewers. Follow them carefully via their websites and social media channels. They usually keep their audience posted regarding new job opportunities.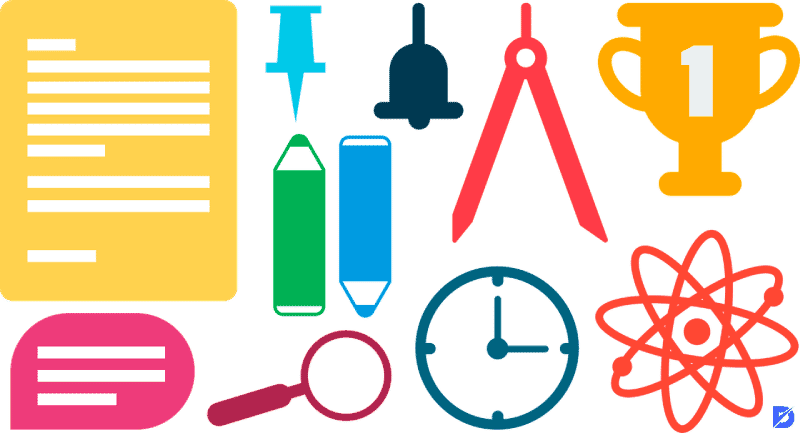 Share Study Materials
In exchange for money, that is. You have probably already run into some people who don't enjoy taking notes in class. There are also those who struggle to keep their notes organized. So wouldn't it be nice if you could become a sort of mentor for them? For example, you may design memory aids or flashcards that summarize the content of a given course. Customize them by adding colors and graphics. The goal is to make them as appealing yet facilitating as possible. Needless to say, you should refrain from promoting them as your own original material. Always cite your sources and be mindful of copyright issues. Don't distribute test questions unless you've been given permission.
Selling study notes can definitely be a fast way to make money. Dedicated online marketplaces include Stuvia, Nexus Notes, and Course Hero. Each website has its own policy regarding pricing and commission. Take the time to read their terms of service carefully.
Shop Undercover
Mystery shopping is one of the oldest techniques of quality control. It's also used in the context of competitive analysis. It helps to track performance, measures taken for customer satisfaction, and regulatory compliance (e.g., food hygiene, safety precautions), among other criteria. Companies and organizations hire mystery shoppers to carry out such inspections on their behalf. The term mystery is due to the fact that the target places and personnel don't know that they are being controlled.
To spice things up a little bit, you may think of this kind of job as a role-playing game. The best part is that you can expect to earn no less than $20 per hour on average. The number of fully online or remote jobs is actually limited. As you can imagine, they are mostly about online shopping and customer service evaluation (e.g., call centers). So usually speaking, you will have to work outdoors and in some specific places like restaurants, hotels, stores, etc. BestMark, IntelliShop, IWD, and Secret Shopper are some of the mystery shopper companies that may deserve your attention.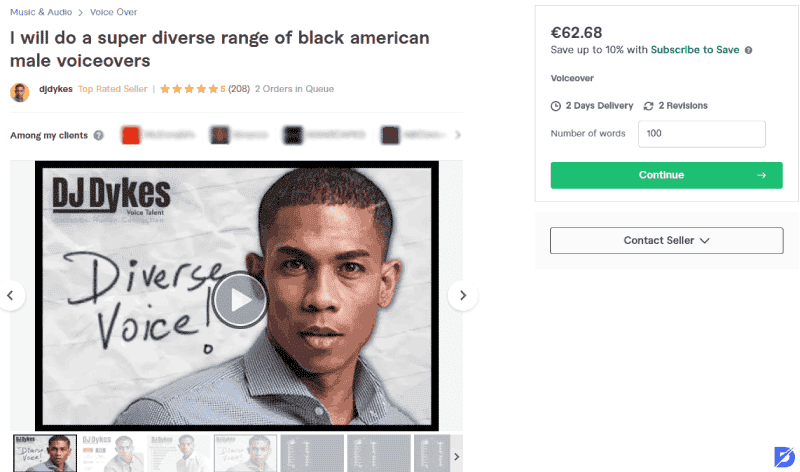 Lend Your Voice
Voice-over work is an entertaining way to make money online. All you have to do is… talk. Where? Well, it's up to you. For example, you can become an audio guide for actual or virtual tours of tourist attractions (museums, monuments, parks, etc.). Even better if you speak several languages. Or you may read different kinds of materials in order to contribute to audiobooks. These are particularly useful for children, people living with a visual impairment, or travelers. Movies, movie trailers, commercials, event announcements, e-learning platforms, and tutorial videos are also common examples employing voice-over. t
Fiverr has a specific section called Voice Over Artists. Upwork is another renowned platform to find the right work for you. Award-winning provider Bodalgo can make you integrate a project within minutes. No commissions or fees are required.
In most cases, you don't need any prior experience or specific training. However, you should test yourself as much as possible in order to determine the topics and styles you are comfortable with. Additionally, having high-quality recording material is definitely a good idea. It will help you create clearly audible and noise-free samples.
Try Seasonal Rental
You have probably heard about Airbnb, right? What about Vrbo or Sonder? Renting your home for a specific duration (e.g., summer holidays) is likely to be a good source of additional income. On the other hand, the practice has certainly created some upheavals and controversies in the past years. Some cities and even countries became overtly hostile toward seasonal rental services for a few obvious reasons. We won't go into the details here but let's just suggest you get extensive information about local home-rental regulations. You should also be meticulous regarding the terms of service of the company you intend to work with.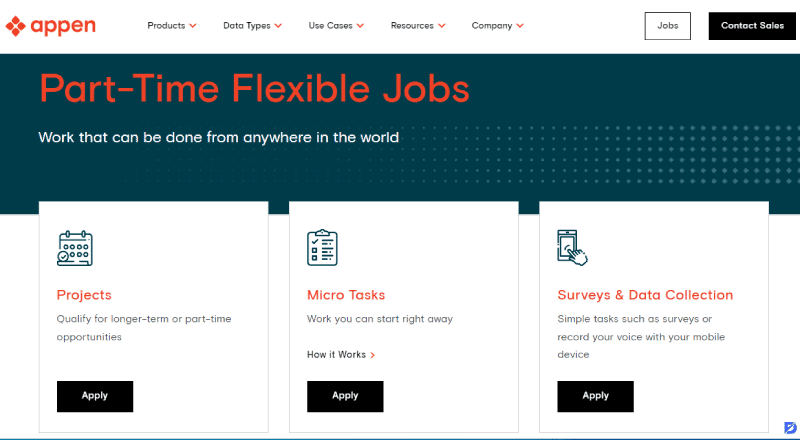 Get Paid for Searching the Web
Yes, as simple as that. You search the web just like you do every day and earn money in return. You first have to make an agreement with a dedicated company. What usually happens is that the company asks you to install an add-on to your browser. Then you are ready to get cashback when shopping online or searching the web under specific conditions. What we mean by conditions is that the company may want you to focus on particular search engines and sites. It can also give you a list of keywords to look for. That's more or less what sites like Qmee and Swagbucks do.
Depending on your level of experience or expertise, you can also become a search engine evaluator. Appen and Lionbridge are among the reliable and well-known companies that offer such jobs. Basically, you test and gauge the performance of search engines such as Google, Yahoo, or Bing. Keep in mind that you may have to pass a qualification exam before being accepted. Indeed, despite their apparent simplicity, evaluation tasks require proficiency in a variety of skills.
Start Making Money Online
Now that you are equipped with a list of possibilities, you are ready to make money online. Just pick the job you have the most predilection for and believe in yourself. Sure thing, you must always remain vigilant against scams and charlatans by taking the time to investigate your potential partners. Fortunately, web security evolves constantly and makes frauds more easily detectable nowadays. Common sense and reviews from fellow online workers should definitely help you see more clearly as well. We wish you success and happy earnings.