In this article, we will discuss about an older marketing methodology which is undeniably experiencing a revival for the last few years: that is, direct mail marketing.
What Is Direct Mail Marketing?
First of all, we should define and/or remind you what direct mail marketing is. Basically, it is an ensemble of marketing strategies in which marketers are using traditional postal services to connect with their prospects and customers. Through this service system, companies send various forms of printed material to their targeted audience in order to promote products, inform about discounts or announce specific events. Sounds like an old-fashioned melody? Well, don't judge too quickly: mail advertising might have more than one trick up its sleeve and thus still deserve business owners' attention.
What Makes Direct Mail Marketing Advantageous?
Several statistical analyses issued by different resources prove that direct mail marketing still offers undeniable benefits. Even the response rate is likely to give you an idea: the average is around 4.5% for direct mail versus less than 1% for email. So what are the main elements which may explain the attractiveness of the 'classical' method, either for customers or marketers?
Human Touch
Yes, that's right. Holding a physically printed material instead of staring at 'ones and zeros' on a soulless screen still matters to many people. They perceive this kind of marketing efforts as personal attention and thus feel valued or even honored by their interlocutor. Not to mention the nostalgic aspect: checking the mailbox on a daily basis is comparable to a ritual rekindling the 'good old times.'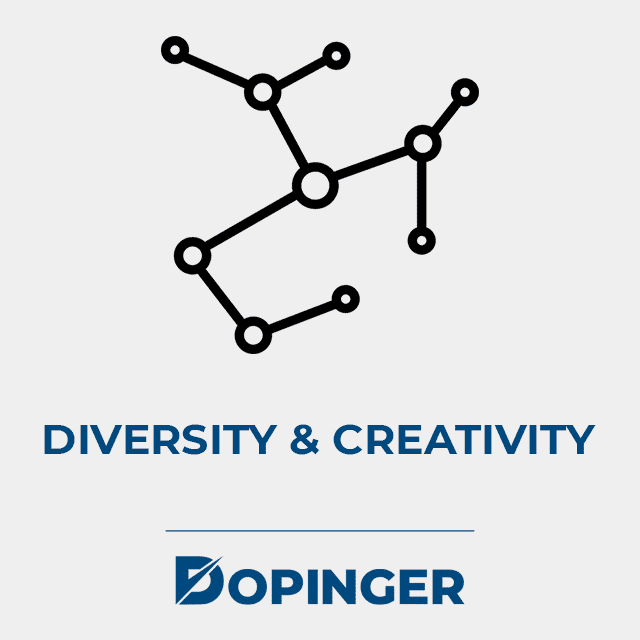 Diversity and Creativity
While the formats that you can send by electronic mail remain somewhat limited, the possibilities with direct mailers are quasi-endless. Letters, postcards, booklets, brochures, or booklets are only the tip of the iceberg. For example, we can think about those organic product sellers who send plant seeds along with their catalogs. Some others insert mini music boxes in their newsletters, making sure that their customers can listen to their commercial jingles at any time of the day. Or there are also calendars with each page spreading a different fragrance (representing the different perfumes sold by the company).
Simplicity
This might be one of the most appealing aspects of direct mail marketing. As a matter of fact, design print processes are easier and more accessible than often imagined. Using your imagination and a few desktop publishing tools will often be enough to create a piece of mail. This simplicity also applies to result tracking: you don't need sophisticated analytics to check whether your direct mail campaign has been successful. Counting the number of feedback or coupons sent back by the recipients would already provide an estimation and even be used as a measurement.
Less competition
Especially entrepreneurs belonging to younger generations tend to prefer digital marketing, such as campaigns conducted through social media. Some of them even admit that they have no idea about how to use direct mail services. This lack of interest from potential competitors is likely to give you the opportunity to explore an area that has become almost pristine again over the last two decades.
Now, suppose you have decided to go along with direct mail marketing. Yet, how can you ensure that you are on the most promising path? The following subsections might be of interest.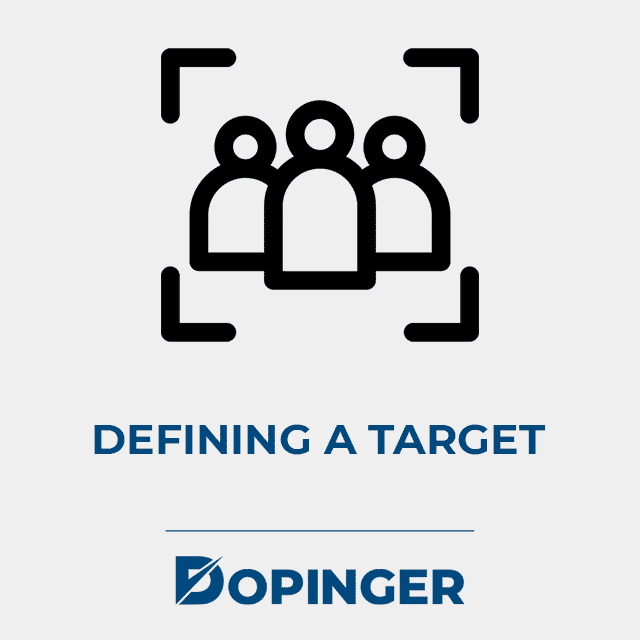 Defining a Target
It is almost redundant to state that your mail marketing campaign should always start with an identification of your target audience. In other words: who do you want to reach? Whose mailboxes do you plan to invite yourself in? Who are the ones most likely to benefit from your products and services? This is the step that will require some studies about demographics. You may also want to make use of buyer personas.
Collecting this kind of information will allow you to create a well-organized mailing list. Additionally, you may choose to go for a ZIP Code Marketing strategy and concentrate your marketing efforts within specific geographical areas. Pay attention to the density in the selected areas. It is possible to use this strategy both for nurturing current customers and gaining new ones. If you are a small business owner and somewhat worried about the budget, you may consider using services such as Every Door Direct Mail (EDDM). Thanks to this type of mail service that operates with mailing routes and ZIP codes, you can distribute your mailers to larger areas and in a more affordable way.
Preparing Your Material in Both Form and Substance
After the 'who' part, here is the 'what' part; that is, the phase during which you will prepare your mailers. First of all, make always sure that your chosen style is relevant for the majority of your target audience. Some timeless clichés do work, indeed: for example, 'flashy' colors for teenagers or more pastel, 'clean' shades for medical device consumers. Needless to add that the language style should also be congruent with the targeted audience's.
As for the mediums, you have a broad range of options. Direct mail postcards are still fashionable, as well as nostalgic. They are known for having the highest response rate (more than 40%, whereas the other mediums generally score around 35%). Therefore, they have the potential to significantly increase the ROI (Return on investment) of your mail campaigns. Catalogs work best when you want to provide exhaustive information about your available products and allow you to arrange them into categories, collections, etc. Plus, they can be sent at regular intervals whenever you launch new creations. You may also want to use even more eye-catching mediums, such as 3D mailers (boxes, magazine binders, poster tubes, etc.).
Remember: originality is what makes you and your brand memorable. Investing in high-quality envelopes is worth being considered too. It is even better if your company name, logo, and campaign slogan are printed on them. You may even write an intriguing question and thus encourage the recipient to find out the answer only after having opened the envelope. A coupon code is another great way to catch people's attention and generate new sales. In fact, there is a whole variety of coupons (loyalty, percent-off, rebate, welcome coupons, etc.) that you may use at the different stages of your customer's 'journey,' thus making your business relationships much more sustainable.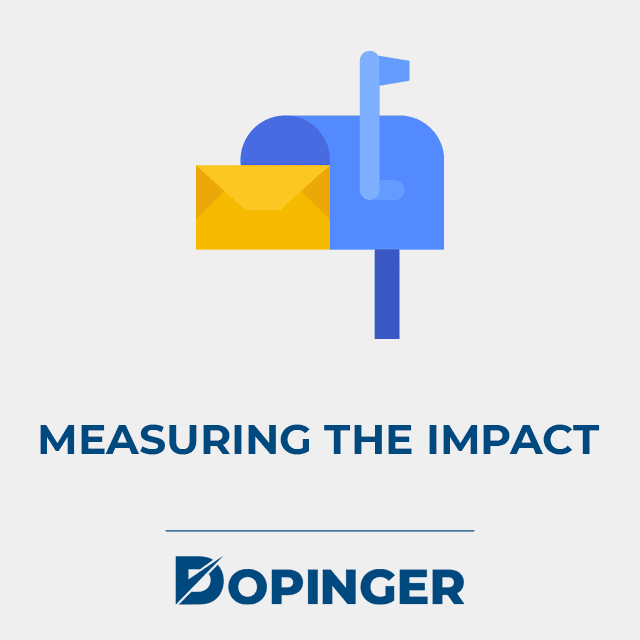 Measuring the Impact
We have already mentioned response rates in the previous paragraphs, but measuring the impact of direct mail advertising comprises several other elements. These are the parts of your KPIs (Key Performance Indicators) or, in other terms, the metrics showing whether your campaign has managed to accomplish its goals. It's up to you when it comes to choosing the metrics that would be the most suitable for your business and investment types. Here are a few suggestions, though:
Here are a few suggestions, though: 
Evaluate your CPA.

CPA (Cost per Acquisition) indicates how 'expensive' is each new customer for your business. Comparing the CPA of your different marketing strategies (direct mail and others) can help you when trying to check how your marketing costs and overall budget are doing. 

Track feedback through QR codes.

You can also add QR codes to your mailers. This would allow you to track the number of visits and scans on your website. 

Monitor your coupon codes.

We have already mentioned coupon codes in mailers previously. Keep an eye on the number of online sales that they are generating. 
FAQs on Direct Mail Marketing
How long does it take to know if my direct mail marketing strategy has worked?
It is difficult to give an exact estimation. Many factors are intervening here: the type of business sector, the targeted audience's profile, the average speed of postal services in your region, etc. Generally speaking, you will have to wait for a couple of weeks.
Does direct mail marketing has more impact on the business market or consumer market? 
Both. However, the approach will be different, depending on the market. The business market is composed of professionals who are probably aware of marketing 'tricks.' So you may want to prepare more technical and detailed content for them. On the other hand, there may be skeptical individuals among your consumers market waiting to be convinced. 
Are there any risks?
It may sound like a cliché, but yes, there is a risk in any business initiative. However, you can significantly reduce it by starting with 'baby steps, such as testing the strategy within a limited area and with a smaller audience. Afterward, you can evaluate the results and decide whether to keep going or not. 
Should I combine direct mail and digital mail campaigns? 
Yes, you should. In our current era, which is highly digitalized, it would not be realistic to invest only in direct mail strategies. Diversifying your marketing campaign channels will provide much more flexibility and opportunities. 
Is solo mail better than shared mail?
Yes, most likely. At first glance, shared mail may seem like a bargain since it allows you to share your costs with other marketers. However, in the long run, it is probably not the best way to reach targeted prospects. So it is always better to keep it personalized as much as possible. 
Final Considerations About Direct Mail Marketing
We can easily assume that direct mail marketing is still an effective strategy when it comes to promoting your professional activity. It is quite simple to set up, adaptable, and engaging. Plus, it has the advantage of being less saturated than digital marketing initiatives. So having fewer competitors is likely to reduce pressure and enable more fulfilling working conditions. 
If you liked this article, be sure to check out our other articles about marketing. You may also like our article about inbound marketing strategies.
We think that you may also be interested in
Guide to Mobile SEO
which is our previous post about
SEO
.