If you believe you are the right candidate for a position in digital marketing, you should prepare for job interviews. You might have a qualified resume and an excellent cover letter that will get you a job interview scheduled. However, there's only one obstacle standing in your way before you achieve your goal: the job interview. "How will I know if I'm giving the right answers?" or "How can I make sure I will get the job?" you might wonder. If you are seeking answers to these digital marketing interview questions so you can get a job in digital marketing, then you have come to the right place.
There's no denying that a job interview can be nerve-wracking. After all, your answers during the interview will determine whether you are the right fit for the job. As a candidate, you may be thinking about the questions they'll ask you, and you may be unsure about how to respond. You may wish you were prepared when it's time to sit around the table with human resources experts. Therefore, in this article, we will give you tips on digital marketing interview questions and explain how to prepare for digital marketing job interview questions while providing relevant examples.
Digital Marketing Questions Managers May Ask
Digital marketing is a modern way of communicating with the audience that happens online. If you're looking for a digital marketing job, it means you're also marketing yourself as a qualified candidate for the position you're applying for. Furthermore, if you want to pursue a career in digital marketing, you need to pass the interview.
During a job interview, you may face questions about digital marketing as well as your own experiences and interests. We might divide these questions into three categories:
Questions about your life, interests, and motivations
Questions on your background information on education and relevant work experiences
Questions on digital marketing to test your understanding of the field and problem-solving abilities
A manager may ask about your past work experiences, educational background, interests, the reason you are interested in that job, and your knowledge of digital marketing. These questions may appear simple on paper, but they may not feel so during a face-to-face interview.
A manager may also ask about the most challenging digital marketing problems, and you may not recall a serious problem at the time. For this reason, we will try to provide you with advice on how to prepare for digital marketing interview questions.
How to Get Ready for Digital Marketing Interview Questions
You may be an entry-level digital marketer fresh out of university or an experienced digital marketer. Alternatively, whether or not you have a degree in the industry, you may wish to pursue a job in digital marketing. Regardless of your educational background, digital marketing interview questions are designed to test your knowledge and abilities in the field.
Even though you know the basics of how to handle yourself during a job interview, being unready may result in losing your opportunity at the position you desire. If you are wondering how you may prepare yourself for a digital marketing job interview, have a look at the instructions we provided belove: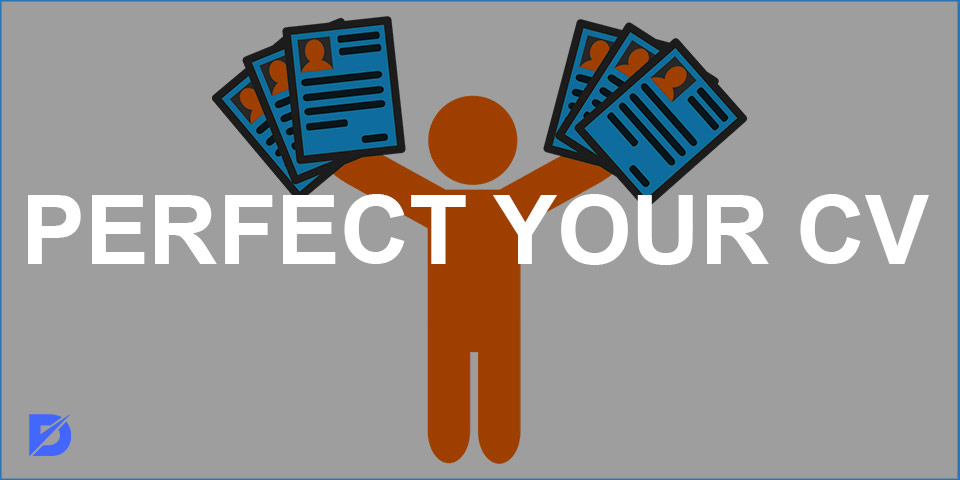 Go Over Your CV to Ensure It's Perfect
You submitted your CV and cover letter for a job and received a call from the company. Everything is going swimmingly at the moment. What you might not realize is that a hiring manager will expect you to have the abilities listed on your resume. The manager will ask questions about your talents, accomplishments, and experiences during the interview. For this reason, it's vital to write your CV as truthfully as possible.
Remember that a targeted, specialized CV may receive more favorable feedback than a general CV. If you're applying for a position in digital marketing, make sure your CV reflects it. Putting together a portfolio might also assist you in demonstrating that you are qualified for the job.
Because practically everything is now digital, you may not need to bring a copy of your CV to the job interview. Having it on hand, on the other hand, may help you gain confidence in your expertise and skills, as well as provide you with a starting point for the interview.
Make Sure That Your Online Presence Is Up-to-Date
Even if you're applying for a job because you want to join the brand team, keep in mind that you're also promoting yourself as a brand. Your digital brand is just as important as your other qualifications.
You must be familiar with the digital world if you are applying for a digital marketing job. To improve your digital brand, you may start by updating your social media accounts, particularly your LinkedIn profile. You can even make your posts stand out on LinkedIn by using LinkedIn Pulse. Make sure to include a profile picture, info, and qualifications if you don't already have them. Fill in the blanks, then use Google to look up your full name.
You may also create an online resume for yourself in case they search you up on the internet. They may be able to see your portfolio and online presence this way.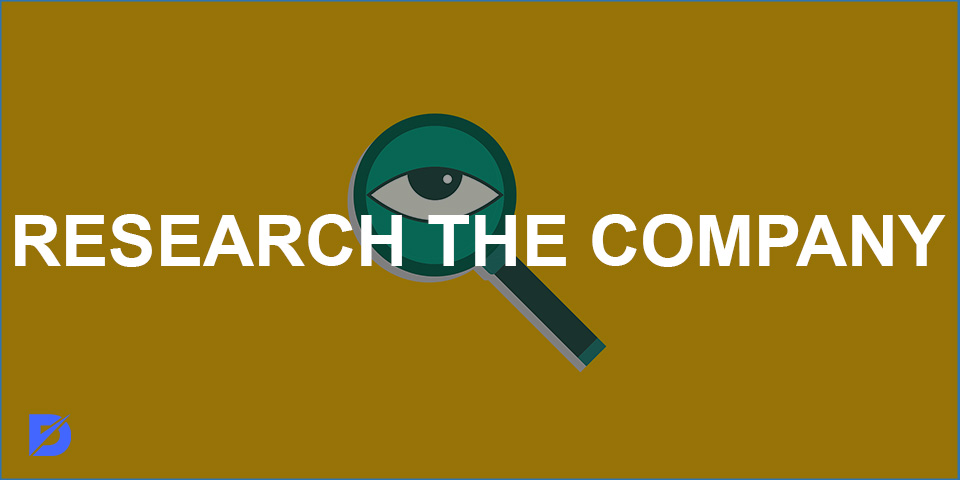 Research and Write It Down
These three captions appear to be simple and easy, yet they require your time and attention. If you've landed a job interview in digital marketing, it shows you're in the field. So, make sure you're keeping up with the latest digital marketing trends.
Before your digital marketing interview, you might shift your focus toward the company and do as much research as possible. You might concentrate your study on the following key aspects of the company:
Make a little research about the company's history, values, vision, goals, and objectives.
Check the products or services of the company and read the feedback.
Check the company's digital marketing team and familiarize yourself with them.
Check Google to learn about the company's improvements and current news.
Check the website and the social media addresses of the company.
On paper, they appear simple to follow, but getting familiar with the company requires time and a focused mind. You may do your research and make notes of any crucial points you want to remember.
Ask Questions and Find a Way to Improve
You may look for everything while researching the organization, yet you may still be unable to grasp it fully.
You might notice something that could be improved with the company's social media channels or customer support while looking up reviews online, or you might believe the brand needs better content to reach out to people. Whatever problems you run across, write them down and try to come up with solutions.
During digital marketing job interviews, you will be asked how you might address a problem with the company or how you might improve social media channels and websites. When answering, you should contribute your perspective as well as your knowledge. This is your opportunity to demonstrate what you know about the company and how you might help it.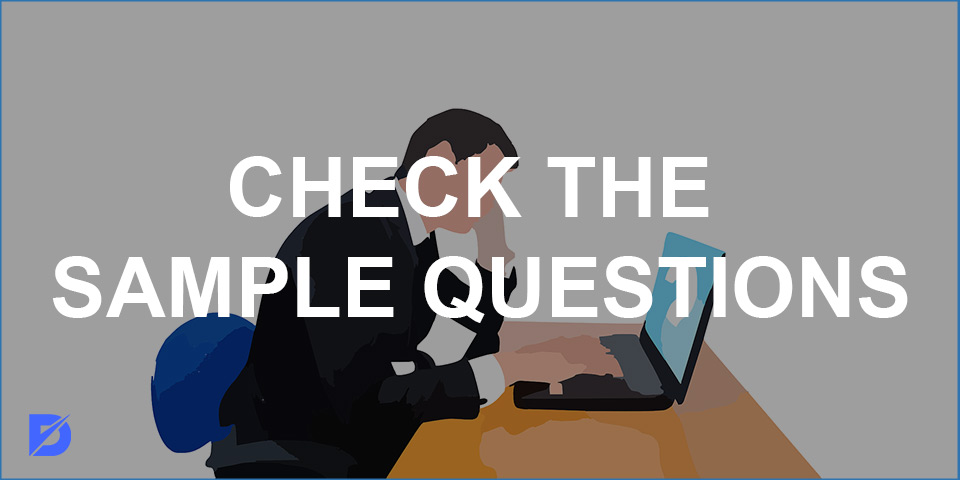 Check The Sample Questions and Prepare Your Answers
If you're wondering what kind of questions you may face during the job interview, you may search for sample questions online. When you look up online, you'll find questions regarding your digital marketing knowledge, as well as your teamwork and problem-solving abilities.
They may ask you general questions about your strengths and weaknesses, interest in the job, why you fit in with the company, and your motivations. Your responses will allow the manager to learn more about you as a person. In today's digital world, however, you may be asked to take a personality test before the job interview so that the company may learn more about your personality and motivation.
You will face questions about your knowledge and insight into digital marketing in addition to general subjects. You might get questions like the ones below to test your digital marketing knowledge:
Questions about Digital Marketing Knowledge
What do you like the most about digital marketing?
What do you dislike the most about digital marketing?
What is the biggest challenge in digital marketing?
What are your thoughts on digital marketing trends?
What digital marketing software do you use?
Whether you're a recent graduate or a digital marketing expert, you'll likely face questions on how you would operate as a team member and handle difficulties in case scenarios. Let's have a look at the interview questions for a digital marketing specialist:
Questions for Digital Marketing Specialists
Tell us your experience with a digital marketing campaign.
Tell us when you failed at a digital marketing campaign.
How do you create your budget for a digital marketing campaign?
How do you act when you receive negative feedback from your clients?
How do you react when you receive negative feedback from your team members?
You may develop responses to the sample questions you find online by writing them down. The goal is to be as clear as possible with your answers. You may practice your answers until you are satisfied with them.
Create Your Story
What we forget most of the time is that there is a story behind why we applied for that particular job. We tend to lose sight of our own story while concentrating on the company and the interview.
RECENT POSTS
Is Cro a Good Investment? 
A/B testing is something you've likely heard about before. Although it always seemed helpful, it was never truly necessary. But as the noises have bec...
They will probably ask you why you applied for that job in the first place. Rather than disregarding your feelings on the job and only discussing your experiences and background information, try to concentrate on your story as well.
Your past work experiences and educational background, which brought you to this job interview, are significant aspects of your story. But that's not all there is to it. If you want to initiate a conversation, share your story by describing your motivations, interests, and a touch of your history that brought you to this moment.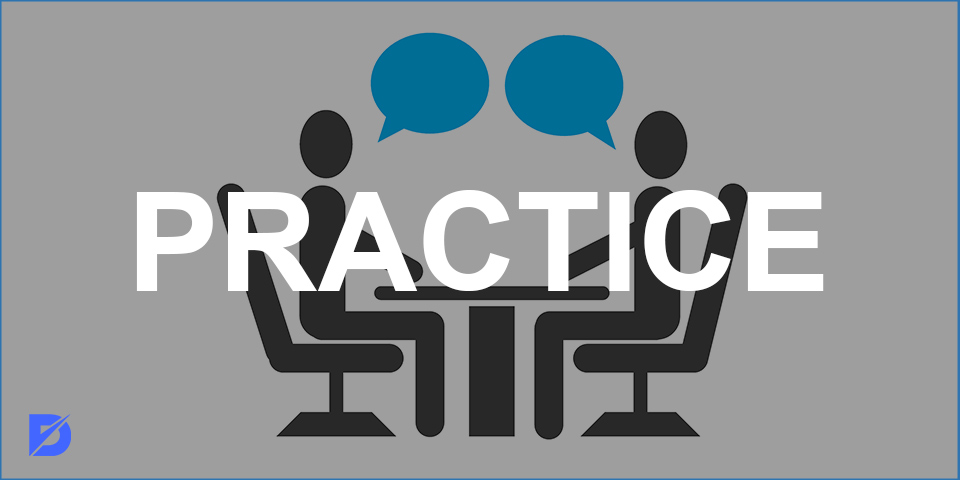 Practice and Don't Hesitate to Ask for Help
If you've made it this far, you're ready for a digital marketing job interview. That means you just have one thing left to do: practice till you're comfortable.
Practice makes it perfect, whether it's with a friend, a family member, or in front of a mirror. Practice your body language, timing, the way you speak and dress, and how you will maintain eye contact during the interview. You are free to explore until you are satisfied with the outcome.
Rehearse what you'll say during the job interview and also get feedback from others. You might also ask digital marketing experts about their experiences and suggestions through your social media contacts. You can also look out for interview tips on the internet for help.
So there you have it! You know how to prepare for a job interview in digital marketing now. Make sure you are well-rested on the day of the interview, no matter what.
Conclusion
In this article, we focused on how to prepare for the digital marketing job interview questions. We went over the digital marketing questions your manager might ask and gave you tips on how to prepare for an interview. While the advice we provided you may be useful in terms of speech practice and digital marketing knowledge, we also hope that it will give you the confidence and determination to acquire the job. We hope that this article helped you prepare for digital marketing interview questions, whether you are an entry-level or an expert in the field.