These days, content is really crucial. Text content is the most important sort of content because it answers our audience's inquiries. Content may help you connect with customers, generate leads, establish relationships, and gain people's confidence. In this process, content creation and distribution are critical. Let's talk AI content generator tools.
Various industries use artificial intelligence (AI) to assist in the creation of content. The beauty of AI-based content production is that it can produce anything. From a press release to an article to a social media post, you can use AI. One of the most significant advantages for firms that use this technology is that they don't need to hire new employees and always have something new.
The entire content development process takes time, and producing large amounts of information might be difficult. Is there anything we can do to help us automate, or at least simplify, the content development process? The answer is YES. They are AI Content Creation Tools.
What Is an AI Content Generator?
AI (Artificial intelligence) content generator technologies help you grow your business by assisting you in taking more successful actions. They save time on a range of chores and deliver consistent material in a variety of settings.
AI and machine learning techniques that are based on real facts rather than intuition can help content production and strategy. Some of the world's most well-known firms are already incorporating AI. They're putting AI into their marketing and content development strategies to help them grow their businesses.
AI-generated content can also help you lead generation and conversation. Content must be engaging and of good quality. This is in order to perform well in search engine results and be fascinating to read. It's impossible to replace human intelligence. However, if a content writer runs into a creative block, an AI-based content tool can assist get that blog or product description off the ground.
In recent years, artificial intelligence-based content creation gained a lot of attention. Without using personal information, this type of technology tries to provide customized content for each consumer or reader. It can be tough to please everyone in a world where people have such diverse likes and preferences.
In the realm of AI-based content creation, there is a lot of optimism. Natural Language Production is the subject of study that deals with this form of content creation.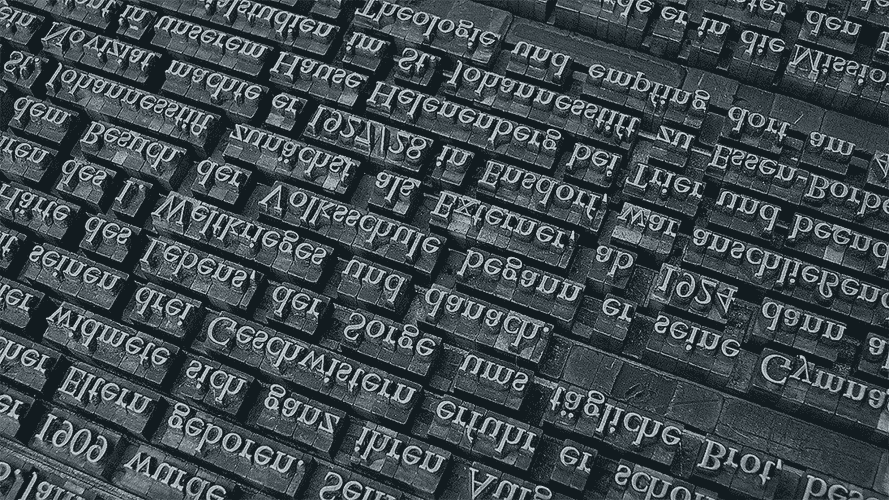 How Does an AI Content Generator Work?
This form of AI content generator has a wide work of applications:
Chatbots: Until recently, the majority of chatbot use cases were knowledge-based or text corpus-based chatbots. Therefore, it is possible to use NLG to construct chatbots that respond in a natural way to human input.
Voice Assistants: It is possible to use NLG and content creation to construct voice assistants that can respond to our questions depending on our questions.
Content Production: Emails, Tweets, Blog Threads, Articles, and other similar tools and approaches are common to create text material such as articles. Many technologies can also take long texts and generate a summary for them.
AI content generator is now common in marketing and social media. Overall, it made the customer journey much easier. Companies are increasingly looking into how artificial intelligence (AI) may help them optimize operations and improve customer service.
How Does Artificial Intelligence (AI) Optimize Content Creation?
We have a lot of duties as digital marketers. Writing a blog post or developing content often demands us to sacrifice time that we don't have. Although content automation encompasses much more than content creation, artificial intelligence can assist you with content creation at this time. You may improve the material, build "distribution" methods with maximum interactivity. You can also save money and time by using artificial intelligence in the content creation process.
Natural Language Generation (NLG) is an essential discipline of artificial intelligence technology. It is similar to NLP (Natural Language Processing), which we discussed in previous sections of this article. Thanks to NLG-based algorithms in the content generation process, it's possible to produce simple texts and news stories without any human participation. It is similar to the employement of NLP in the reasoning phase. So, today, several news organizations, including The Associated Press, FOX, and The Washington Post, use this technology to provide weather and sports information.
At this stage, it's crucial to overlook a concern; because this content is entirely and only dependent on data and structure. It is currently not viable to develop free-flowing content that encompasses all of a human's linguistic competencies using this technology. As a result, any sort of text production is possible to be classified as an "experiment." Also individual ideas still require an active writer. Nonetheless, in many areas such as marketing and news, this automated content production continues to be a lifesaver, and it appears that it will continue to be.
Using Tools
Finally, owing to this technology, we discussed the strategic distribution of these contents. Tools like Buffer and Hootsuite can help you at this point. With these technologies, you can streamline your content distribution and publishing process, automate the dissemination of your material across many platforms, and simply track your ROI (ROI).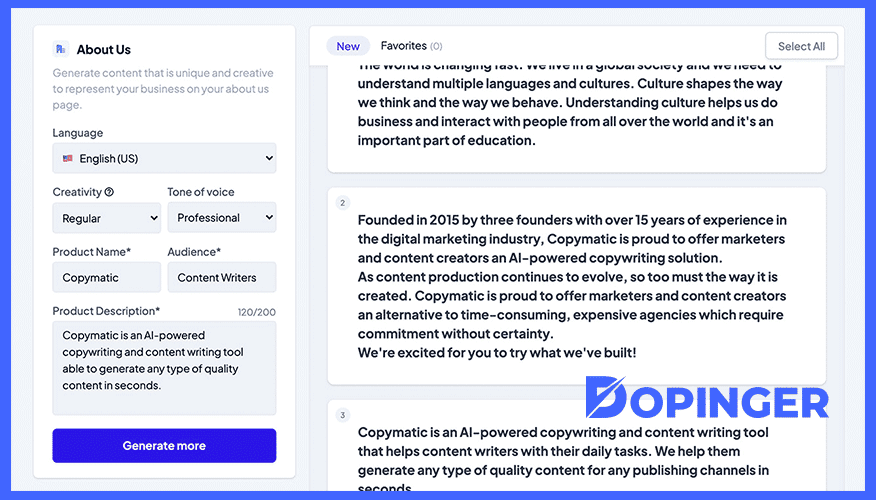 How to Use Artificial Intelligence in Content Creation?
Artificial intelligence redefines the concept of "user-generated material" or "user-generated content," which has become one of the most commonly used expressions in recent years. Because, without making any attempt to develop artificial intelligence content for people, the era of artificial intelligence content has begun.
RECENT POSTS
How to Use Notion AI 
AI is transforming how we work, learn, and interact with the world. Notion AI integrates seamlessly with the platform, offering a powerful t...
We've all seen the content created to improve search engine traffic, which is usually at the bottom of the page due to its ineffectiveness. We may argue that we ate organic traffic for years thanks to these texts that are available on hundreds of categories and product pages. When artificial intelligence enters the picture, machines are becoming capable of producing high-quality content on par with humans.
Is Natural Language Generation (NLG) Harmful to SEO?
"No," is the response to this commonly asked question. Meaningless, bad user experience and unoriginal content are all included in Google's definition of auto-generated content. Texts with logical consequences, on the other hand, are created by applying artificial intelligence to structured material that has never been written before, in the case of NLG texts. This argument is also supported by this paper, which claims to have generated 140 thousand possible combinations for three sentences.
A lot of research has been done comparing content generated by machines to content authored by humans. Some even go so far as to put it through the Turing test. The findings of Christer Clerwall's "Introduction to Robot Journalism" research are one of the most startling among these. In the figure below, you can see the average of their responses to the questions regarding the 12 features of writings created by computers and humans. Apart from being both boring and enjoyable to read, we can state that the texts have almost no substantial differences in terms of their features.
According to Gartner, one of the world's leading research and consulting firms, machines will produce 20% of commercial content in 2018. Many jobs, from journalists to editors, content gurus to social media managers, are candidates for extinction, according to this insight.

AI Content Creators in Short
Artificial intelligence technology has begun to demonstrate considerable skills in the field of content marketing, one of the most important branches of the digital marketing industry, in recent years. Still, many people in the sector are fascinated by the increasing and striking interaction between artificial intelligence and content marketing.
The data gathered with the breakdowns that may be generated up to the last variable for each user with artificial intelligence technology can be used to achieve maximum performance. They could include information such as whether a user is vegan or vegetarian, as well as what they like to eat while traveling, on weekends, with family, or alone. The examination of all of this data will serve as the foundation for a highly tailored content production that can only be defined as extreme.