A domain name is crucial to the websites as it plays a big role in their success. Therefore, if you are going to buy or sell a domain, you must know its value before you take action. Here the important question is how we determine the worth of a domain name. Domain appraisal services can help you in many ways. Here are some:
Domain appraisal services can help you learn the value of your domain.
They also show you how much other domains are worth.
Getting a true reading of the price and potential of your domain will prevent you from losing money.
Taking the advantages above into consideration, it is essential that you have a fresh domain valuation regardless of whether you sell or buy. Take a look at our article about how to get a free domain name if you want to know the details about it. In this article, we have listed the best domain appraisal tools you can find online:
GoDaddy
Valuate.com
Estibot
Sedo
Epik
Free Valuator
Flippa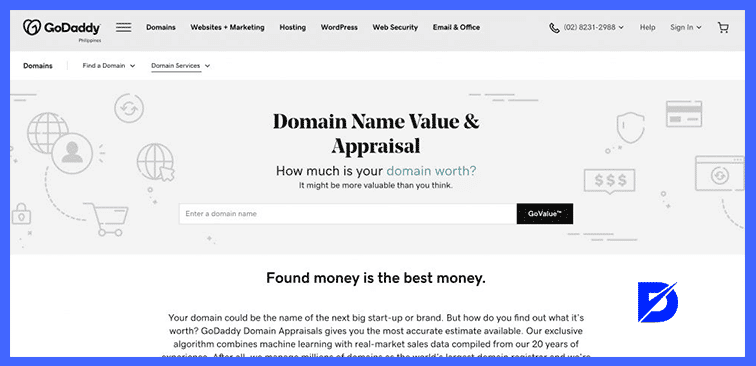 1. GoDaddy
GoDaddy is one of the most popular brands when it comes to domains. The fact that it is free and reliable makes it even more favored. This appraisal service does not only provide its users with one value but offers a range of values. What is great about GoDaddy is that it tells you the reason why your domain is worth that much. The reasons are given generally depend on the criteria, like if your domain includes popular words, the length of the name, and how similar it is to the other website names in use. Another advantage of using this service is the list of possible domain names you can buy. GoDaddy has its own auction, market, and drop market as well as being an appraisal tool. To have access to the service, you must log in through your company's account.
2. Valuate.com
Valuate.com is another free domain appraisal service through which you can get quite accurate results. The service provides you with detailed search results like top sales reports, website search frequency, estimated traffic, competitors, and CPC. If you want to sell your domain, the "sell it" button will direct you to a domain marketplace – Cax.com. Domaining.com, the latest newsletter in the market, owns this appraisal tool. Valuate.com also performs trademark checks on your website. However, the service does not allow you to submit more than five names per day free of charge. To be able to do so, you need to become a member by registering – again for free. The service, itself, is also free, yet unless you sign up, you cannot view your results.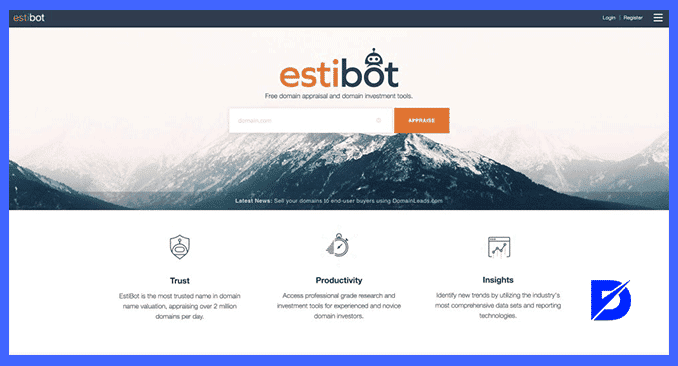 3. Estibot
Estibot provides over 1.3 million appraisals each day. This service also offers a range of variables that fall under a domain appraisal. Among all the variables Estibot offers, cost-per-click, optimization for keywords, and the previous sale price of the website come first. Some other features are an appraised drop list, a user lead generator that helps you sell your URLs, an advertiser bid tool, and API access. Estibot makes use of metrics like 'traffic rank' through which you can realize the potential of an inexpensive website. Registrars, parking companies, investors, and the IRS trust Estibot's search engine while generating market value depending on the historical transactions and other valuation criteria. This tool is free, but if you want an appraisal certificate, you need to pay a small fee in return.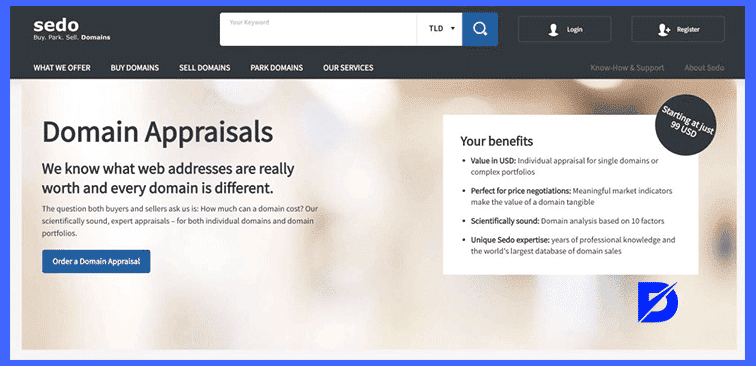 4. Sedo
Sedo.com is the biggest domain brokerage in the world. Having the world's largest database on website sales, Sedo has a fair advantage over its competitors. With Sedo, you will go through an exclusive appraisal process. There are some factors that are important to the appraisal service, though. Some of them are the suitability of the search engine, how effective the advertising is, the potential of the website, and buying/selling prospects. If you are going to use this service, do not forget that you need to pay for it. Sedo's on-staff experts will prepare a custom report for you and send it to your e-mail in a few days.
5. Epik
This domain appraisal service offers both a premium paid service and a free appraisal which requires signing up. Epik collaborates with Google and Alexa rank to benefit from some external sources while showing a website's history. What makes Epik unique is its Fairness Opinion feature. This outstanding feature enables its users to make transactions between website and prospect owners. If what you need is a domain appraisal tool that makes things more practical, you must definitely consider Epik.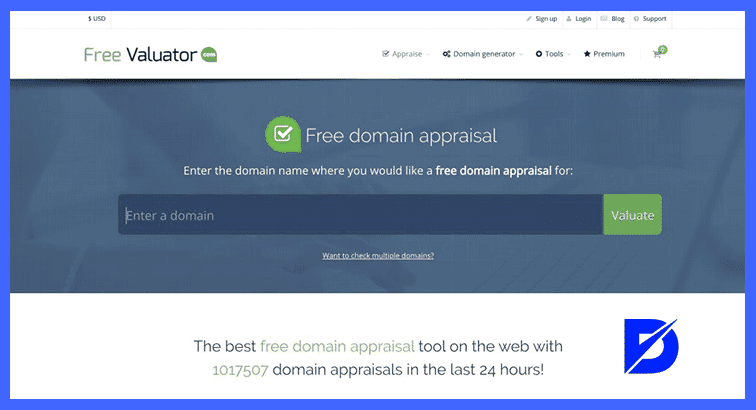 6. Free Valuator
Free Valuator takes keywords, statistics, and website rankings into account while calculating your website's valuation. Apart from the estimate on your domain value, users are given a chance to buy a professional evaluation. What makes Free Valuator prominent is its "crowd appraisal" feature. With the help of this feature, you will get to know what the community thinks as to whether a buy or a sell is worthwhile. The service provides its users with domain rankings from Alexa and Google. If you are looking for different perspectives regarding the performance, you can find what you need thanks to the technical information it offers. When you register, the basic service is free, whereas the professional appraisal costs 69 dollars.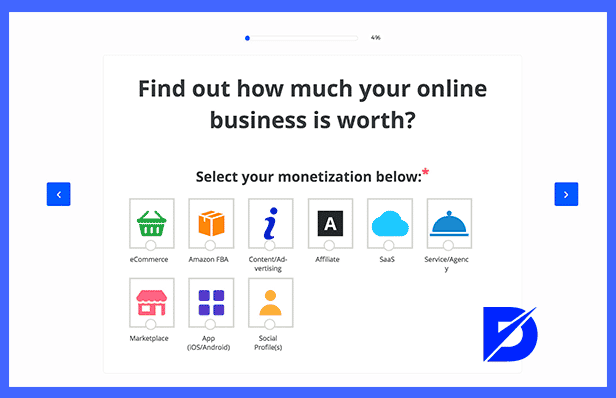 7. Flippa
The domain appraisal service, Flippa, first asks how you want to monetize the site. If you want to benefit from the site for e-commerce, content and/or advertising, SaaS, Affiliate marketing, or apps, this is the right tool for you. The valuation calculator of the site will give you a reading depending on what you entered into it. This way, you can get a more customized evaluation of your website.
The Best Domain Appraisal Services in Short
In this article, we have explained how the best domain appraisal services function and what their special features are. We also have shared some tips to make your domain name more valuable and the things you should avoid using in a domain name. If you have a website or planning to have one, the first thing you need to know is its value. Therefore, do not forget to check up on this article to find a free or a paid domain appraisal site in accordance with your needs. We hope our list helps you to determine the real value of your domain whilst you enjoy reading our article!
RECENT POSTS
Is Cro a Good Investment? 
A/B testing is something you've likely heard about before. Although it always seemed helpful, it was never truly necessary. But as the noises have bec...