Many companies, institutions, and organizations are now strengthening their physically developed networks with online networks. Advanced technology makes opening and setting up a website much easier. Plus, don't worry if you have no experience in this business. There are thousands of options available for you, and they can set up a site or blog on your page at meager prices. Which blogging platform should I choose? Our first question is the most important detail for us. After setting the platform for the blog we will be working on, we can move on to other platforms, but once the time we will lose and get used to the new platform is tested, we will do nothing but hurt. Here we have compiled for you the best blogging platforms you can use.
Here is a quick list of the best blogging platforms.
WordPress: The WordPress platform currently makes up about 40% of the world's established websites.
Blogspot Google: As the name suggests, Blogspot is a platform linked to Google. Due to its user-friendly functionality, you can build your site for free on this platform.
Wix: Wix.com is one of the beginner platforms for blogging. If you also have a premium blog page, you can select this forum if you say don't deal with anything.
Medium: Medium is one of the free blogging platforms you can use to share your blog posts with people.
Squarespace: You may not know much about Squarespace because it is not a popular and well-known platform like the others.
Web.com: It is a cheap and easy-to-use website.
Weebly is another popular website builder that provides a fully hosted website.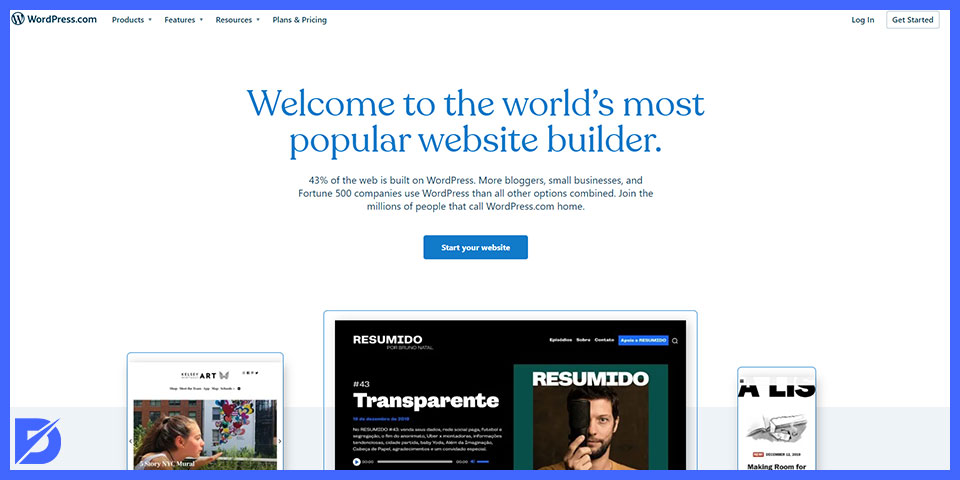 WordPress
It would be good news for you to choose an open-source platform that you can do for free. Because WordPress infrastructure is updated several times a month, it constantly follows the latest trends and trends. Another feature of WordPress infrastructure is that it is easy to use by anyone and can be customized without any coding knowledge, and you can download many useful WordPress plugins.
We have no doubt that WordPress is also the most effective mobile blogging platform. By doing all your work with the program, you can share your articles with your guests and upload photos without being in front of a computer. Moreover, you can check your SEO settings, image settings, ad posts, and site stats and make your edits easier. In addition to mobile WordPress compatibility, it is also compatible with Mac, Windows, and Linux applications. The WordPress platform is open source and can be customized, giving you better control over other platforms. It is one of the best blogging tools that can save you time and energy. If you want to make money with your blog page, you can create a free-wording site in the beginning and use ad networks once you have filled your site with enough content and start earning hits.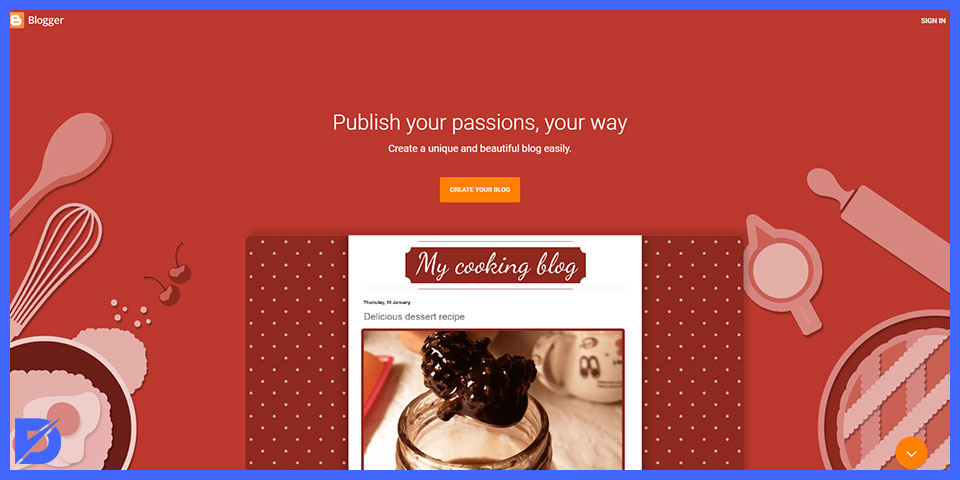 Blogspot Google
If you do not have the experience to blog, Blogspot will be your best choice. The Blogspot platform, often popular with novice users, is one of the most widely used blogging platforms because it is easy to re-use the Google service.
Wix
Easy to use as an interface, Wix allows you to easily transact your desired transactions through a support network with customer representatives.
You can create your blog page with this blog post and if you say you don't have much time for this activity, you can take care of your transactions quickly, thanks to customer support. You can set up your blog site free with Wix.com, but you must pay to get your domain name. Initially, you can create your blog page for free without a domain name by going with Wix and then add it to the program by getting your domain name.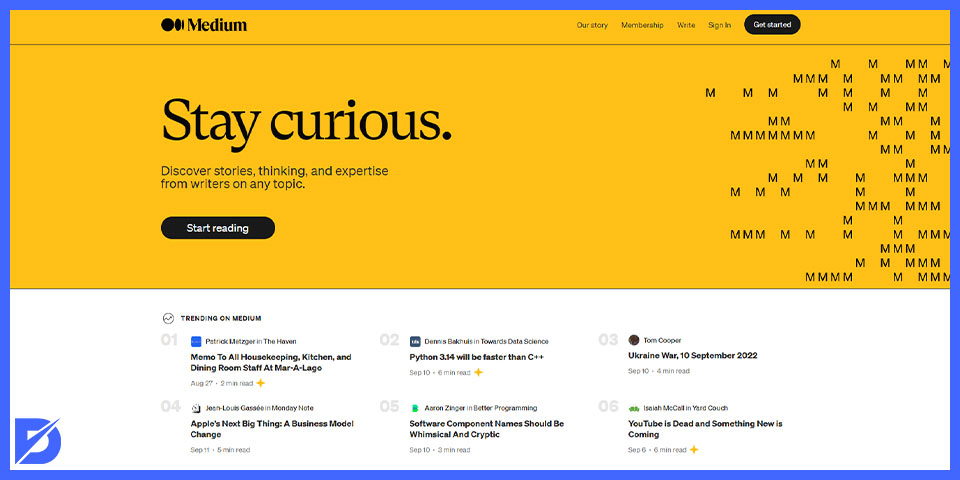 Medium
You can use this platform if you offer useful content to the community without making money with your blog. A central blog platform allows you to focus only on content on your site. If you do not want to make money, you can use the platform as effectively as its competitors in mobile computing.
Squarespace
However, they have begun to put more emphasis on advertising recently. If you haven't experienced Facebook and YouTube, you can see Squarespace ads recently. Squarespace is similar to Wix in software logic. It has an effective drag and drops engine. Therefore, it is a very effective platform for new users without coding experience who have not designed a website before.
Web.com
If you need a website builder which is easy to use and has low prices for the beginning, you can start blogging with Web.com. The starter pack is just $4.95. There are many templates for your website, and you don't have to know to code. You can customize your blogs with these templates easily. In addition, Web.com provides analytics for following the results of your website. It contains SEO tools and auto-save features.
Weebly
You can create your blog posts for free with the basic use of Weebly. However, if you want to use most of the features, you need to pay for them like the other website builders, and the pricing is expensive. Weebly provides SSL security and storage in all packages.
What to Consider When Choosing the Best Blogging Platform?
As a start, you will want a blogging platform that is easy to set up and does not require writing skills. You will also need to consider what kind of blog you want to create now and then. When your blog develops, you may want to change the appearance of your blog and give some features to your growing audience. Making a proper and changeable blog selection is important for easy development. Leaving the wrong platform can make it difficult to change over time. Finally, even if you don't plan to make money yet, it will be useful for you to make arrangements accordingly, not forgetting that you are likely to be able to make money later.
Conclusion About Blogging Platforms
Blogging platforms should be constantly updated, open to new things, and familiar with face-to-face. The types of phones produced today are manufactured differently from computers. For this reason, your blog page must be aligned with mobile and other technical products. By thinking of such things, you can build your block in a way that suits you best. Now that you have decided on the platform, it's time to make money.