Spotify is an online music and podcast platform which includes millions of songs and different content from artists and individual creators in almost every country in the world. In today's world, Spotify is the most popular streaming program, and it is growing day by day. If you are an artist or band who wants their music to be more popular or a podcaster who wants to increase their page popularity, this article will help you. In this article, firstly, we will look at what Spotify is and its features. After that, we will examine what needs to be done for SEO for Spotify.
Spotify Review
Spotify app is free to use; however, there is a fee to access all its features. You can register via e-mail or social media accounts. The monthly subscription fee differs in each country. This application, available on almost all smart devices, is the most enjoyable way to share music with your friends and family. You can determine the quality of the music you will listen to. You can communicate with your friends through playlists and listening activities through the application. Spotify learns your favorite music genres with the algorithms it uses and prepares playlists accordingly. In addition to this, you can discover popular songs through their official playlists. Thanks to the search bar, you can find the track and podcast you want from millions of songs in seconds.
First of all, we need to examine the working principles of Spotify. Spotify's algorithms suggest similar playlists to users based on the music and podcasts they're listening to. In this process, the algorithm analyzes the user behavior. This algorithm allows users to make more discoveries while listening to their favorite content. This helps especially lesser-known artists and music groups to stand out. Spotify has continued to make deals with many analytics startups since 2014. As a result of these collaborations, their algorithms started to give more accurate results. It continues to create user-friendly playlists by making better song suggestions.
There are three different ways to find Spotify searches: Playlists, Home Page and Search. Analyzing and optimizing the features of your songs well when users search for your song in the search section will increase visibility. And this ensures that the song will appear in the top position.
Spotify's Search Bar Features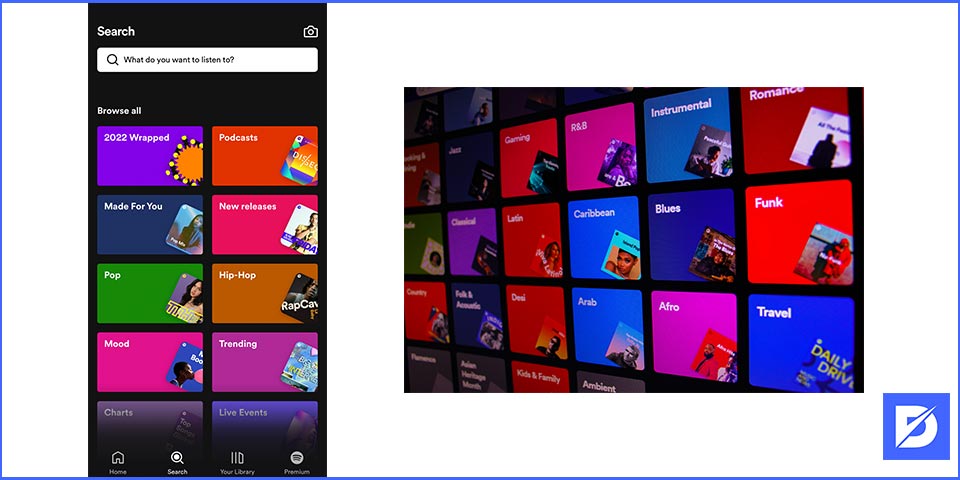 Let's look at Spotify's search bar features. It is the section that users first see and use most when they enter the Spotify application. Spotify search bar highlights playlists. This means that when you search, playlists are the priority. Using keywords in music titles or playlists gives you an opportunity. Synonyms can give you an advantage. Therefore, be careful to use common keywords and terms in the titles. The current mood of each user is different. Thus, find a playlist based on the genre of the song. Use the keywords in the title of that playlist. The cover photo of the song is essential in increasing click-through rates.
Spotify's Playlist Features
On Spotify, playlists often categorize songs and allow users to access tracks that fit their moods while busy with a job or exercise. Spotify playlists can be a recognition booster for your songs. There are three types of playlists on Spotify. These are;
User-created lists
The official list created by Spotify
List created by the algorithm according to the type of music listened to
User-created Lists
Every listener on Spotify can create and share their public playlist. Thus, they can share music with their followers and friends.
You can be more visible in every playlist by keyword optimization in the Spotify app.
When you find a popular playlist that fits your song, you can contact the owner and ask if the song can appear on that playlist.
You can negotiate with popular influencers through social media. For example, being at the top of a playlist shared on Instagram by a famous influencer would be perfect for Spotify for SEO.
The Official Lists Created by Spotify
Spotify creates some playlists with its editors. These lists are official and powerful enough to lead the market. We can tell if a Spotify playlist is official by looking at the "creator" or the cover photo.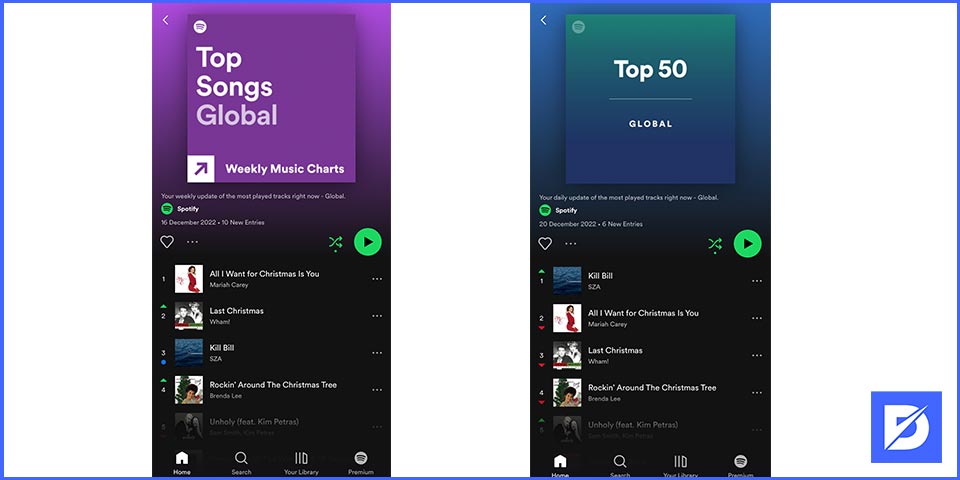 Once your song is on to an official playlist, you get a unique playlist link that Spotify gives you. Thanks to this list, the song becomes a hit for at least 24 hours.
It may be difficult for the song to land on official playlists; however, it is not impossible.
You can only submit one of your songs to the Spotify editors for official playlists. In order to impress the editors during this communication, you must prepare well. You need to have a good marketing plan every time you release a new song.
A List Created by the Algorithm According to the Type of Music Listened to
Such playlists are automatically created with algorithms based on the music genres that listeners like. Algorithms know the type of music the user listens to and enjoys. It presents the playlist with the songs closest to that genre to the user.
Algorithms use the following methods when recognizing the users;
The songs they listen to
Songs that they skipped without listening
Favorite songs
Original songs added to personal playlists
Thanks to these data points, the algorithms provide you with playlists of custom songs.
Home Page
Spotify recommends many unique and relevant playlists to its users. These suggestions appear most often on the ''Home Page''. So Spotify can recommend your music on the "Home Page." This recommendation can be made especially for users who listen to songs close to your music.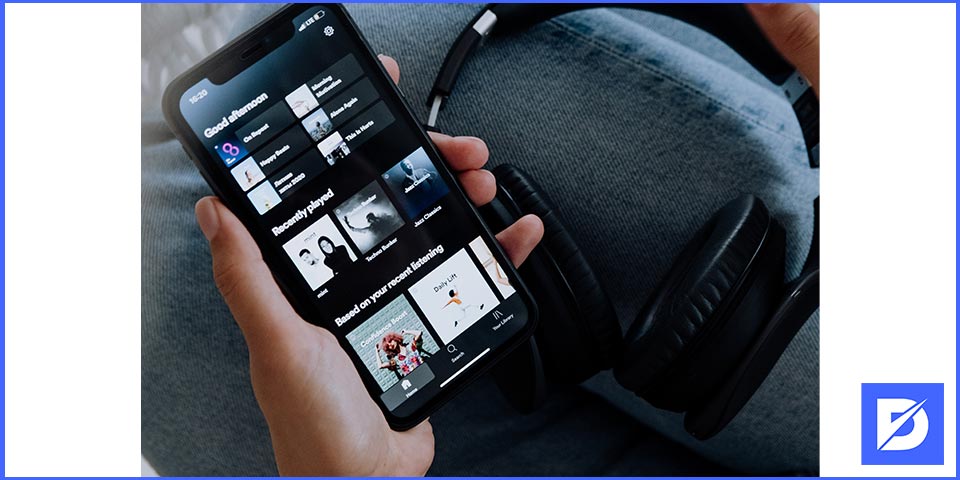 There are many sections on the main page. These;
Collaborative playlists
Currently Hit Songs
Personal and Official Playlists
Famous Artists
Podcasts
Daily Mix Playlists
List Specially Prepared for You
Now, we will examine some optimization methods to increase click-through rates.
How to Increase CTR on Spotify
We first need to look for optimizations: "Spotify for Artists."
Spotify's application for artists. This application allows users to edit their profiles more conveniently and comfortably. The advantages of using this application are;
Profile and content management
Adding and updating pictures to be used in songs and profile
Adding an artist biography
Preparing playlists for the artist
Highlighting the most requested quests or newly released songs on the Artist Page
Adding the artist's current or future concert schedule and ticket purchase link
Verifying official artist account
Access to Spotify Analytics data
Access to audience feedback
Accessing and editing data instantly from the mobile application
How can we provide access to Spotify for Artists?
First, you need to contact Spotify and create a profile. To get a Spotify account for Artists, you need to have signed up with a record label. Distributor agreements also apply.
With these two methods, you will have all the features of Spotify for Artists.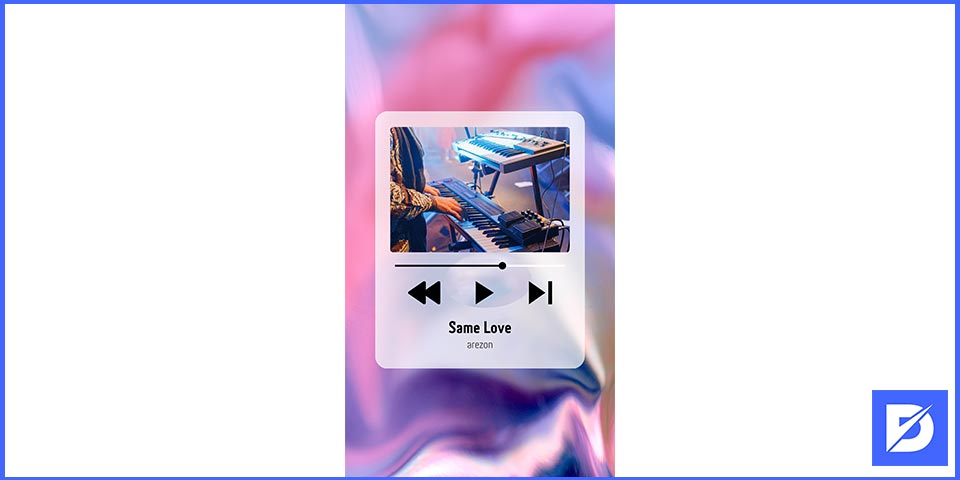 Organizing the "Spotify for Artists" Application
We will use three different methods to organize the application. These;
"Overview" for the content of your music
"About" for the artist's biography and messages to the audience
"Concerts" for detailed information about the concerts that the artist will give
The About section contains essential information, such as the artist's resume, country, and genre of music. Writing this information in a way that is unique and appealing to everyone is crucial. It is helpful for listeners to include the genres of albums the artist has released in this description. This will help listeners determine if they can listen to your music while studying or exercising. In addition to this explanation, adding the instruments used in your music or the artists that inspired it creates a connotation for the listeners.
When you release a new album or single, listeners can learn the song's story and increase their interest in the song thanks to the short explanations you add to the album or single page.
You can choose the keywords to add according to the type of your song. Thanks to these keywords, your music gets into Spotify algorithms faster.
By researching playlists on Spotify, you can find and use keywords in lists close to the music you make.
Benefits of a Constantly Updated Profile
There is an image gallery in each artist's profile. The photographs in this gallery are important for promotion. It is essential to update these photos at short intervals. The photo displayed at the top of the artist page should be clear and up-to-date.
The header photo should not be cluttered. If possible, the background should be flat, and the artist should stand out. It should be different from other photos in the image gallery.
The artist should put their songs in the list created by the artist. This is good for promoting the artist's song along with other pieces.
Keep your most listened songs in the foreground on the charts. After listeners listen to popular songs, they will also look at your other songs.
Considerations Before Posting New Content
Before you publish your content on Spotify, you need to make some changes to the key method highlights through the distributor. Because you can not change your song's metadata after the song is publicly released, if you want to increase your chances of being recognized, you should do all the procedures before your song is released.
Before releasing a new song, it is necessary to notify the Spotify Editors.
Creating an Original Artist Playlist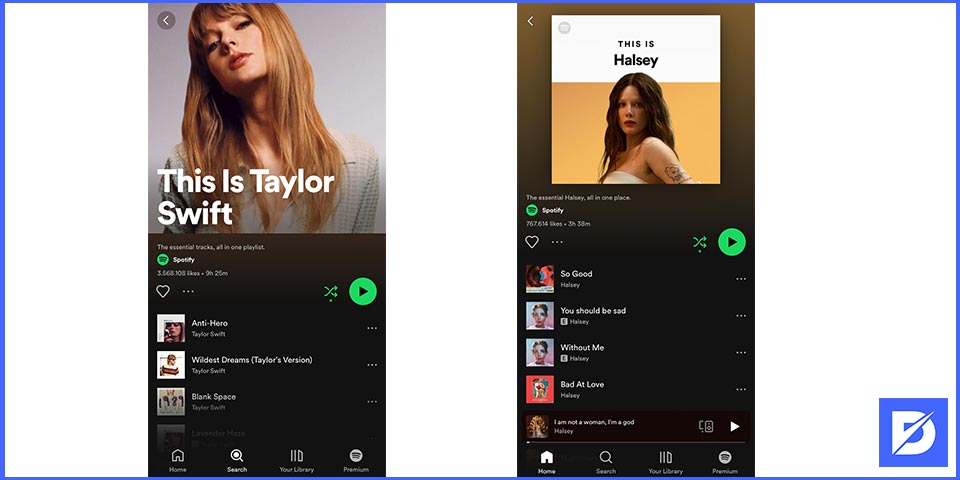 Every artist can create their playlist in the Spotify app. These playlists are helpful for marketing and engagement. When creating this list, it is necessary to add their songs among other artists' songs. Therefore, the list should include songs by artists close to you in style.
If these lists attract attention, they will gather followers, which will benefit click-through rates.
To take advantage of playlists' features, you need to use the Spotify for Artists app. In this way, you can increase your interaction by highlighting your playlists. In addition to this, you will connect more with your followers and listeners.
Creating new and original playlists and announcing them via social media increases interaction with followers.
At this point, the content richness and quality of the playlist created are essential.
Tracking Spotify Analytics
One of the most important features of Spotify for artists is the ability to track analytics and audience data that you can extract.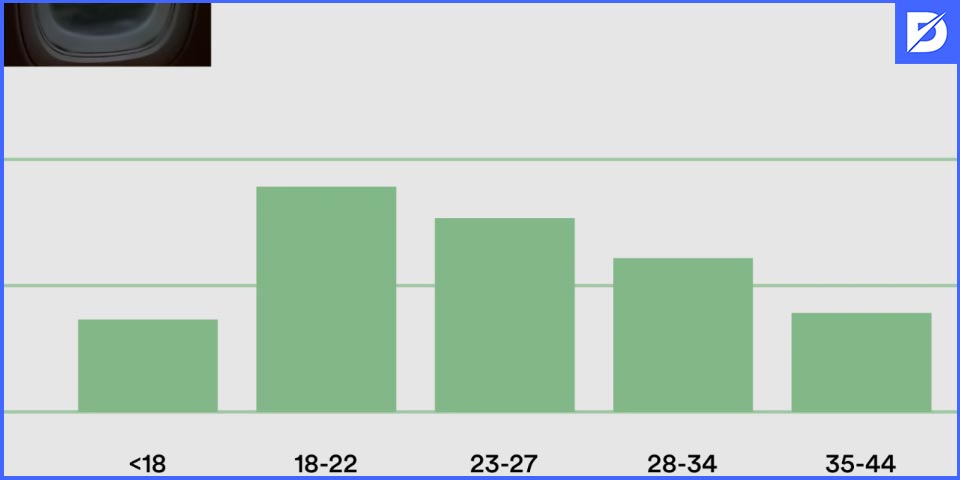 Thanks to Spotify Analytics, you can have information about the number of listeners, the number of streams of all your songs, and the number of followers. You can also access this information in weekly, monthly, and all-time categories.
With Spotify Analytics, you can compare your data with other artists. Thus you can see the difference between you and the popular artists close to you by numbers. At this point, as a result of the comparison, you can analyze the actions of artists at the same level as you to improve and promote themselves, and you can improve yourself in this direction.
Spotify Audience answers some of your questions. These are;
Where did they listen from, your profile or a playlist?
Which playlist did they find it from?
From the official playlist or the user-created list?
From which smart device?
Obtaining Information About the Demographic Structure of Users
Spotify provides information about which countries and cities listeners are located in. Therefore you can find out in which country or city the people who listen to your music are distributed more. In this way, the relevant country and city can be added to a concert program in the future.
Demographic Structure of Users;
Gender of Users
Users Age
Other artists that users like
Countries and cities located in those countries
'Stream Counts' in Spotify analytics are only updated once a day and available for seven days. However, Spotify can display this number live every two seconds.
If a user listens to a song for more than 30 seconds, this action is added to the number of songs played.
In the monthly listener counts, each user is counted only once. If a user listens to your songs multiple times, it doesn't affect the total count.
Expanding the Audience
Leverage the power of social media and advertising to get your music heard by more people. You will find your target audience more comfortable thanks to the advertisements you will place on powerful social media channels such as Instagram, Facebook, and Twitter. After you find your target audience, you can highlight the appropriate content for them.
How to Improve SEO for Spotify
In this paragraph, we will look at how you can improve SEO for Spotify. SEO improvement for Spotify is not as difficult as it seems. There are a few steps to consider at this stage. Following these steps carefully will teach you how to improve SEO for Spotify. As a result of these essential steps, your recognition will increase more quickly and steadily. After following these steps, the developments for your artist profile will be positive. These steps can also give you a significant advantage in your future tracks. If you want to learn further about why is social media is important for SEO, check here. Let's take a closer look at these steps in improving SEO for Spotify.
Optimizing Tags and Images
You need to create a stunning title to have a great SEO on Spotify. In addition, the tags used with the image also need to go through the optimization process. These actions will attract users' attention and interest them in your content. You will get a quality and accurate view thanks to the optimizations made. This will be appreciated by people who have just discovered you, especially fans. Optimizing tracks and images allows users to find and listen to that track, as well as increase the number of listeners in the future.
Get Reviews from Other Musicians
To be more known, you can ask other musicians around you to listen to your music and give honest feedback. Reaching musicians via the internet, such as social media and e-mail, will increase your chances. At the same time, keeping in touch with other successful musicians increases the chances of future collaboration. Collaborations are one of the most critical factors in gaining popularity.
Consider Music Pricing
You have to make your music affordable with good marketing methods. As your music reaches more people, it will increase sharing, so it will gain popularity in a shorter time. This will allow people to subscribe to Spotify and access your music.
Importance of Phrases and Keywords
Optimizing phrases and keywords is a crucial issue for Spotify SEO. You need to add keywords that will make your music more distinctive and relevant. With this method, users will easily find your song and listen to your song instead of other songs. You can also increase your visibility on the platform by using some phrases. With this method, you will rank higher in searches. Thus, it will be easier to discover you within the application.
Presenting Multiple Songs
Offering multiple tracks to Spotify users will allow them to listen to your other songs in Spotify's playlist with the radio. This feature enables users to discover and remember your other songs. Having more songs on Spotify also increases the number of shares. For instance, songs shared on social media.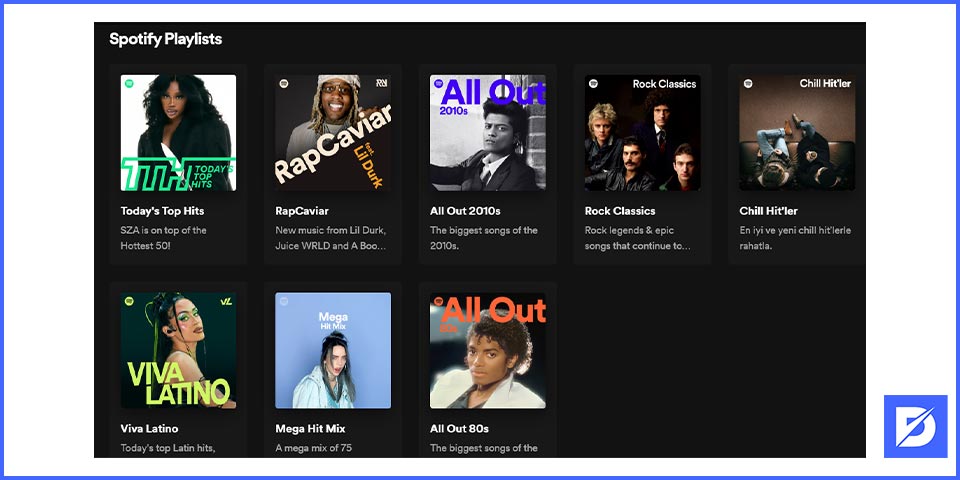 Remarketing Process
It is an excellent idea to remarket your tracks if you already have a specific audience on Spotify. With this method, listeners will return to your tracks again based on the content they have previously listened to. This will cause your target audience to expand at a rapid pace.
Metadata Usage and Track Performance Improvement
It is essential to take the time to track your listener's behavior statistics and track your performance on Spotify. This is necessary for you to add more features and improve your metadata. With this SEO method, you can see what users specifically like on your track, and you can make the tracks more attractive. Metadata makes music broadly engaging.
Tracks with Video Clips
If you want your tracks on Spotify to look more attractive, you can add relevant video clips to the background. This allows users to listen to the track and add it to their library collection. This type of video visual will be interesting for users. While the visual effects will affect people, you can show the song's story to people more permanently with these visuals. Memorability is always good for marketing.
Feedback from Spotify Users
When uploading your tracks to Spotify, getting feedback from your listeners is very important. Every person experiences different emotions during the day. Since we do not make music according to every emotional state, we must foresee that our songs will not appeal to everyone. You need to find out which category your music belongs to on Spotify. With this method, you can create more interaction by getting feedback from people interested in your music. You can also do this regularly via social media platforms and e-mail. This will keep the communication between you and your listeners alive and increase the interaction.
Create a Personal Playlist
You can attract your listeners' attention with the mixed playlist you create from the songs of different artists. At the same time, this list can be made with video and detailed explanations. Thanks to this, your listeners will have a wide musical repertoire. This playlist, which you have prepared from millions of songs on Spotify, gives you an idea about your music taste to users who have just discovered you. Surely, this offers more publicity about your musical style.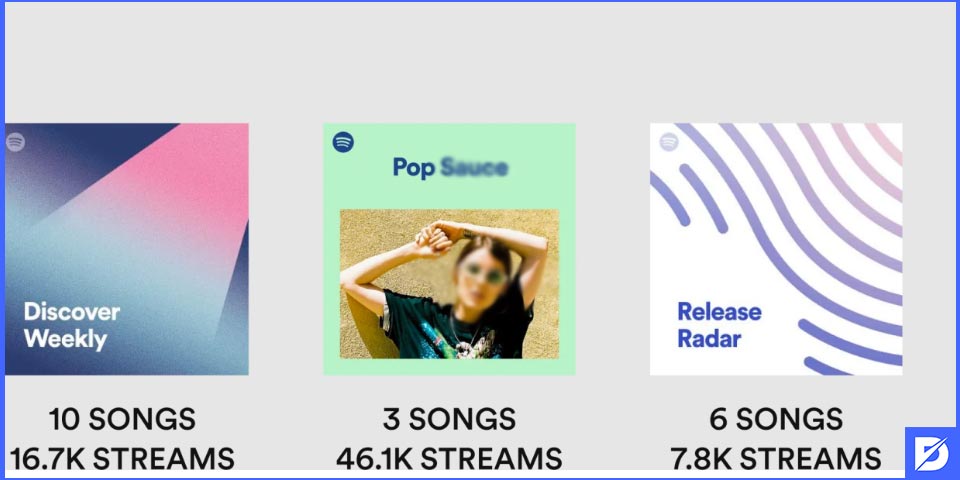 Getting More Attention on Spotify
You can increase interactions by sharing your prepared albums on social media. A Spotify link, especially in sharing, provides easier track access. Today, social media establishes the fastest communication. As a result of all these interactions, the power of social media is clearly seen. Sharing on platforms such as Instagram, Twitter or Facebook will allow you to reach more people. Therefore, your music will reach people faster, and you will get feedback more quickly. You will also be able to see how many people you have reached from the statistics and plan your future accordingly.
Conclusion
In this article, we tried to help with SEO for Spotify. Thanks to this article, you have learned not only what Spotify is but also its basic features, how more engagement is possible, profile editing, and follower analysis.
The Spotify application develops itself in a user-oriented way so users can enjoy it more. We believe that your user-oriented steps will lead you to success. Thus, your fan base will grow, and you will appeal to a broader audience.
Plan your content to be eye-catching and engaging for your audience. Thus, your songs will appear at the top of the official playlists and search bar.
If you think you need professional help with your e-commerce website, consider getting help from an e-commerce SEO consulting company!