The introduction of the internet into our lives has brought about great changes in social terms. Also, the widespread use of the internet at this level has made great changes in business life too. Advertising on the internet changed the buyer-seller relationship. The old phone books are now almost entirely replaced by search engines, online directories, review sites, and social networks. Anyone can use these digital domains anywhere in the world. Most of them also allow you to advertise to your local target audience. There are some key points to running local advertising for your business. Also, in this article, we will show you why local advertising is important and what you can do to limit your target audience. 
First of all, remember that the whole world uses the internet. That means, if you have a business, you can deliver your product or service to people living on the other side of the world. However, it would be unwise to wait for a consumer living on the other side of the world to cross the ocean to purchase a product of your business. That is what makes local advertising different. It delivers the display of your advertising to people who live in your area and are most likely to become your customers. In other words, it shows your advertising to local customers. You can use local advertising online through many different channels. Search engines, local directories, review sites, and social media networks are ideal places to start.
In search engines, you can optimize your website so that your advertising appears when users enter certain search terms. Thus, you may increase the likelihood of your advertising display in all searches result.
You can also like this post: How to Create a Landing Page (With Best Practices)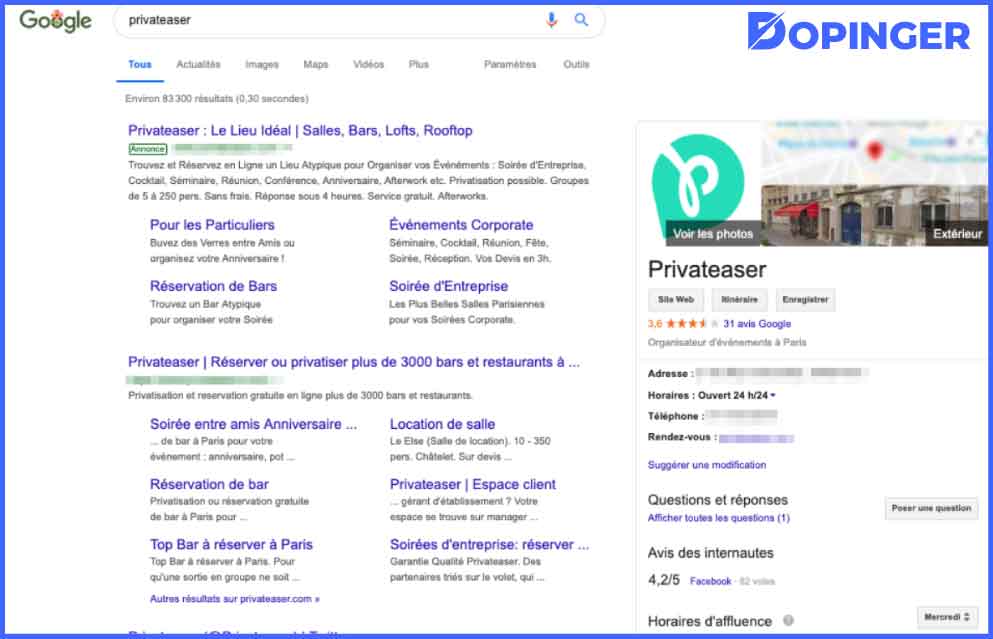 Local Advertising And Search Engines
All of the leading search engines allow you to location-based advertising to people in specific locations and regions only. For example, you could advertise with a keyword like "bike repair." You may set this advertising to show only to users within 20 kilometers of your business. This way, if you have advertised on Google, your advertising will be shown in Google searches result, only to potential customers in areas close to your business. If you have placed advertising on another search engine, this also applies to them.
Google offers two different options when targeting the locations where you want to show your advertising. So, there are two different options for using Google local advertising. One of them is users searching for the region you target. The other is users living in the region you are targeting. Google, allows you to do two different targetings in this way. For example, if your business can only serve in its location, your location targeting setting should be "the area where users are located." Otherwise, it will not be located in your target location.
What Is Local Advertising?
So, simply what is the definition of local advertising? What are the benefits of local advertising for business owners? Local advertising is perfect for you if your business offers local services and, your main online advertising expectation is to gain new customers from your immediate circle. When you placed local advertising, there are a few important things to consider. You should optimize your business page's Google Map registration, Yandex Map record, and mobile design information in the best way. If you pay attention to these issues, you can place local advertising with a high conversion target. Also, with Call Tracking Technology, it is possible to report how many conversions you have gained from local advertising targeted mobile devices. Business pages that are meticulously optimized for local search will earn more conversions. At this point, you can have your business page's local search optimization done by an expert. 
If you do these things correctly and make your site suitable for mobile devices, you will gain many more conversions in mobile searches. Also, there are a few other important arrangements that you can make to rank higher in the local search ranking. These arrangements are known as local SEO. The rest of our article will be a guide to Local SEO.
You can also like this post: The Use of Stop Words in SEO and Their Long Term Effects
Local SEO Guide
Today, we can be informed of many businesses around us through the internet. So, do you know how visible your business is on the internet? If you are a local business and have not yet completed your local SEO work correctly, you may be missing out on your potential customers. This is why local SEO strategies are so important for businesses. So, let's take a look at the concept of local SEO and how you should implement it.
Here are some facts:
According to Hubspot's report, 46% of the searches are made on Google consist of local searches.
Again, according to Hubspot's report, 71% of users search before going to a new location.
According to this research, 56% of local businesses are still not in Google My Businesses.
Digital marketing occupies an important position in the business world due to the worldwide prevalence reached by the internet. Local marketing is one of the most important elements of digital marketing. Local search marketing is the general name of any activity on the web to promote a physical business that interacts one-on-one with its customers.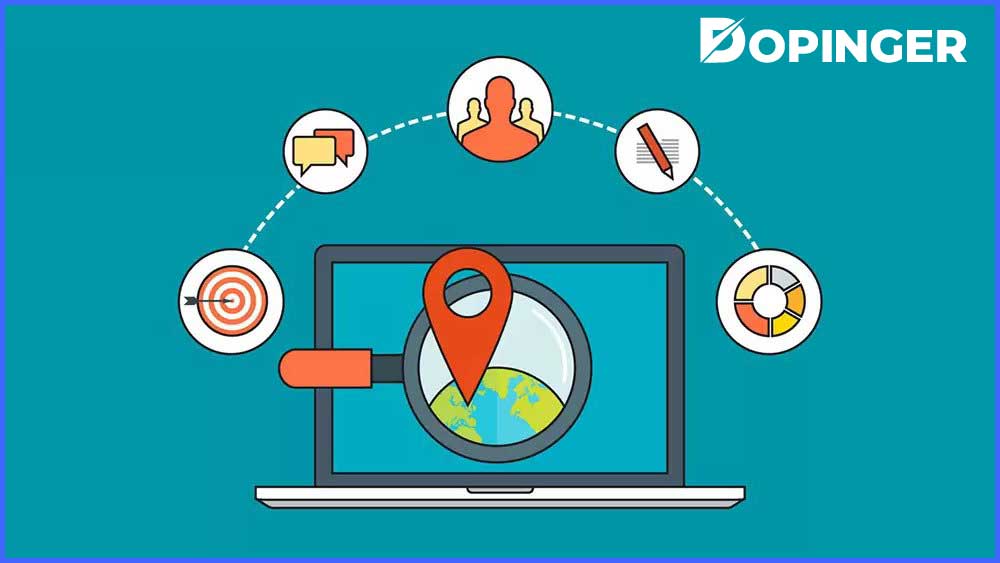 Change of Local SEO
Google Maps was launched in February 2005, and business center data started to be transferred to the maps. As a result, we were able to see businesses on maps. In January 2007, a triple structure called "3 Pack" was adopted and, "Universal Search" started to come into our lives in May 2007. Before Universal Search, images and videos were not visible when users searched. As a result, today, we can see all of them. However, this negatively affected the local search results. Google added a comment area on Google Maps in June 2007. In January 2008, Local One Box shifted to a ten-fold structure, resulting in more competition for business owners. In March 2008, Google User Experience (UX) added an improvement. With this improvement, the feature of giving suggestions for businesses came.
Google Places emerged in April 2010. A "Search" section was created with Google Places. Thanks to this, it was possible to perform only location-based searches. The location-based search update came in March 2012. Now, we can see results according to the city or even the location. Local search was integrated into Google Plus in May 2012. The advantage of this feature was that it created an easy space for commenting and reading. Google My Business entered our lives in June 2014. With My Business, a cleaner dashboard feature and space where we can enter long explanations has been created. Finally, in July 2014, classic SEO signals also became very important for local searches. After this update, businesses whose page structures were not optimized for SEO signals were negatively affected. This is where the importance of optimizing local advertising started.
You can also like this post: How to Start a Startup: A Detailed Guide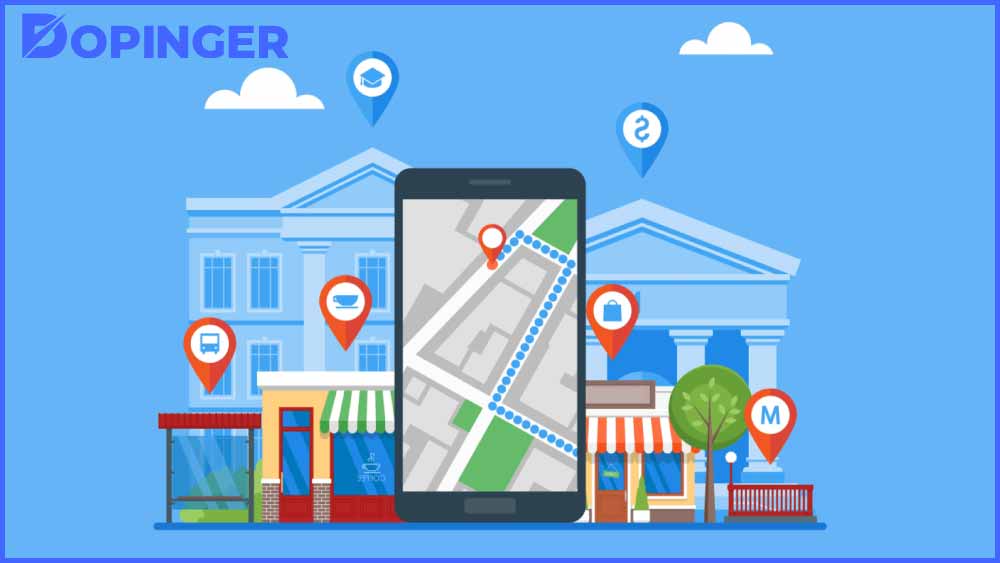 Things to Consider When Optimizing Your Business Website
There are a few key points to optimize your business website. These are;
Google My Business signals, links, review signals, and in-site signals.
Google My Business domain does not replace the actual website of your business.
NAP (Name, address, and phone number) arrangements.
You have to update the name, address, and phone number of your business correctly.
Local reviews optimization.
With local reviews, you will first get in touch with your current target audience and encourage them to review your site.
Take the mobile compatibility test.
According to research, mobile users' probability of communicating with a business on a mobile site is 61%.
Organize local on-site SEO factors and perform keyword analysis.
While doing this, be sure to do keyword research.
FAQs About Optimizing Local Advertising
After performing the local SEO optimization of my business website, do I need to do this again?
For low-competitive keywords and sites, you do not need to do it again unless there is a regression. But, all search engines are constantly improving, and their signals are changing. Therefore, you need to do SEO again for medium and difficult competition studies.
Local advertising studies would be carried out on social media platforms?
You can get optimization support from expert teams for your social media accounts of your business.
What is AdWords Advertising Service?
Google AdWords is a system that allows you to reach users looking for your business products or services more easily. In this context, there are expert teams that provide optimization services for Google AdWords.
Can I do SEO optimization myself after getting an SEO optimization service?
By joining an SEO optimization specialization program, you can carry out the SEO work of your own site.
You can also like this post: How to Use Reverse Image Search for SEO
What is map optimization?
Map optimization is also a part of local SEO works. Map markings of your workplaces are made with local SEO and map optimization studies. With these studies, it is possible to ensure that your business is ranked higher in local search results.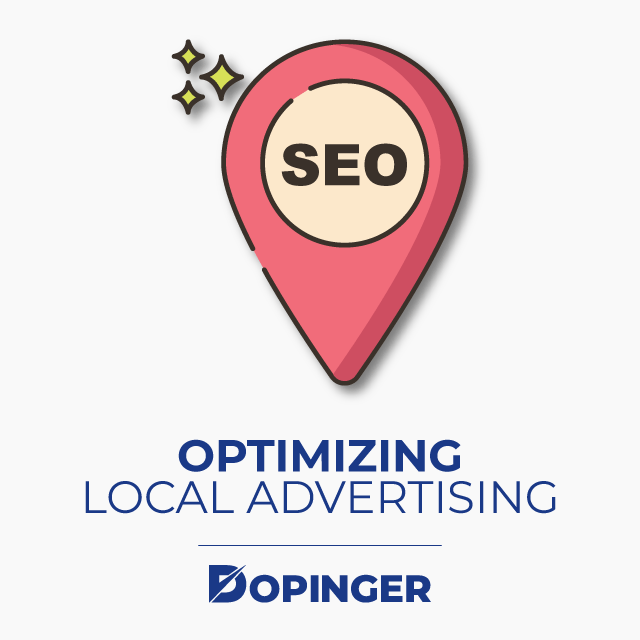 Briefly, Optimizing Local Advertising
The internet has caused great revolutions in the business world as well as in social life. As a result of these revolutions, advertising work has largely moved to online platforms. One of the sections of these advertising efforts carried to the online platforms is local advertising optimization. There is a multi-dimensional relationship between local advertising and search engines. By following the local SEO guide, you can make your business website rank higher in this multi-dimensional relationship. Local SEO studies have also changed with the development of the internet and have gained great importance today. Also, remember to follow the important considerations while optimizing your business website. With careful work, you can make your business website rank higher in search results.