YouTube is the world's second most popular search engine. So, it is one of the most powerful platforms for businesses trying to grab the attention of customers. Approximately two billion active users log in to YouTube every month. That's why YouTube has an incredible capacity to help brands reach new viewers and build a loyal following. So, how to get ads on YouTube, and what are YouTube ad models? YouTube is one of the best options for creating a successful digital strategy and a cost-effective advertising campaign. YouTube introduced brand channels in 2006. In the years that followed, YouTube made it both easier and more customizable to create ad campaigns on the platform. For this reason, it developed more advertising options and tools. In this article, we will explain how to get ads on YouTube.
YouTube, purchased by Google in 2006, has a very important place for video ads. For many internet users, YouTube is the first address that comes to mind when talking about videos. YouTube's growing importance in popular culture has shown that it can offer much more than sharing cute cat videos. Thus, YouTube has become a highly effective platform to reach large audiences through online advertising. Before talking about how to get ads on YouTube, let's talk about what YouTube ads are in more detail.
YouTube advertising through Google Ads is a way to advertise your video content on YouTube or in search results. So, you can maximize your user access. YouTube ads can be viewed before or while a user views someone else's video. Or, it appears in YouTube search results for users to fully watch. Advertising on YouTube has many benefits, such as targeting, customization, measurability, and affordability. However, apart from these, the most important plus is actually the simplest: Access.
You can also like this post: How to Create a Landing Page (With Best Practices)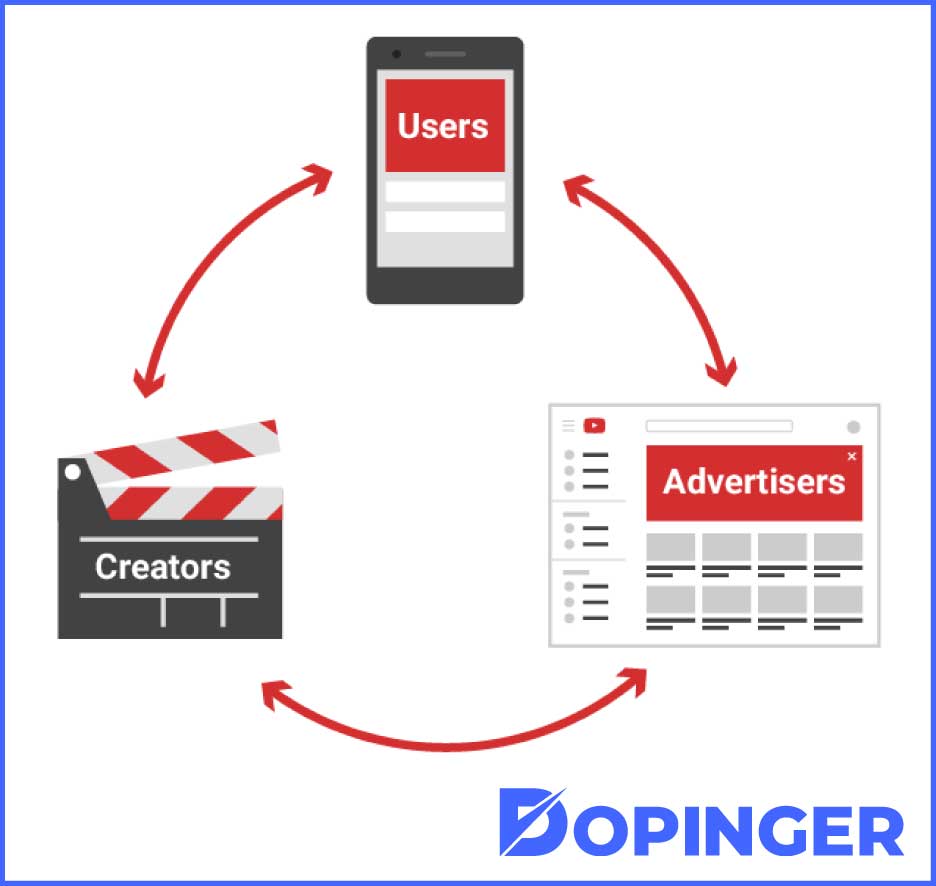 How Do YouTube ADS Work?
The first video was uploaded to YouTube under the name "San Diego Zoo" by Jawed Karim. Jawed Karim was one of the founders of the site. YouTube was established for people to access each other via videos. After 2016, it started to attract the attention of brands and individuals. In later various periods, people named "YouTuber" started to share videos on the site about various topics. Thus, YouTube has turned into a new business sector with access to millions of people and high earnings.
To get ads on YouTube, you need to take a few starting steps. Those who want to make money from YouTube should apply for the YouTube Partner Program in the first step. For this, you need to create a YouTube channel. Some features of the channel would be arranged completely according to the preferences of the users. These are mainly the name of the channel, the content to be shared, and the images of the channel. However, there is a point that you should be careful about at this point. YouTube pays attention to the content against the general public rules and the music used due to copyright problems. Those who actively produce content may activate the monetization feature if they comply with the specified rules. To activate the advertising feature for your YouTube videos and to earn money, you should meet the following conditions. These are as follows:
YouTube channel must have at least 1000 subscribers.
YouTube channel must have 10000 channel views.
Finally, your YouTube channel must have received 4000 hours of viewing in the last 12 months.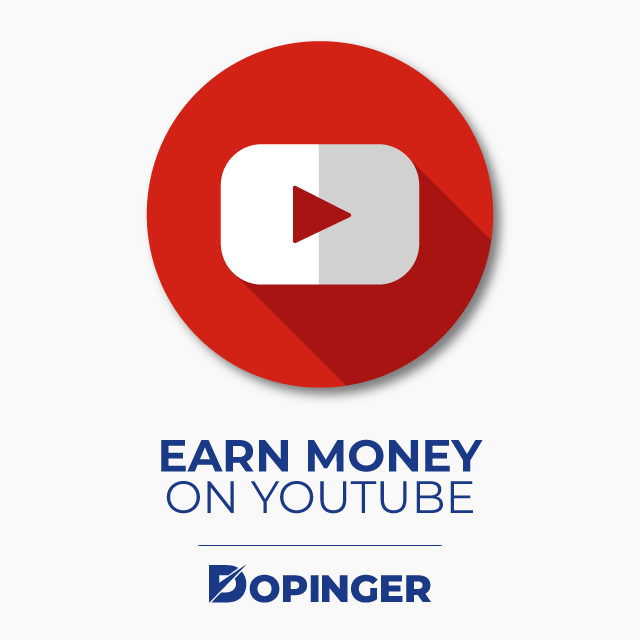 Step by Step Guide to Earn Money on YouTube
Agree to YouTube Partner Program Terms. To do this:
Sign in to YouTube
Select "Creator Studio" for the account icon in the top right.
Select Channel > Status and features from the menu on the left.
Click "Activate" under "Monetization"
Follow the steps on the screen to accept the "YouTube Partner Program Terms."
Sign up for AdSense
You must sign in to the AdSense account to receive payments.
Set your Monetization preferences.
Confirm you want to monetize all current and future videos.
Mark and save the types of ads to show on your videos.
Enter "Review"
At this point, all you can do is wait for the outcome of the process. In the review, your channel is in the process of being verified for compliance with YouTube rules. These rules are the YouTube Partner Program Policies, YouTube Terms of Service, and Community Guidelines. There is a different situation in the process of YouTube approving your channel for advertising. Before, YouTube could be a source of income for you when you had enough views on a single video. But, if you can not reach a sufficient number of views and followers, you cannot earn money anymore. So, keep producing content to get ads on Youtube until you reach these two goals. But remember, these are just the beginning steps to get ads on YouTube.
You can also like this post: How to Start a Startup: A Detailed Guide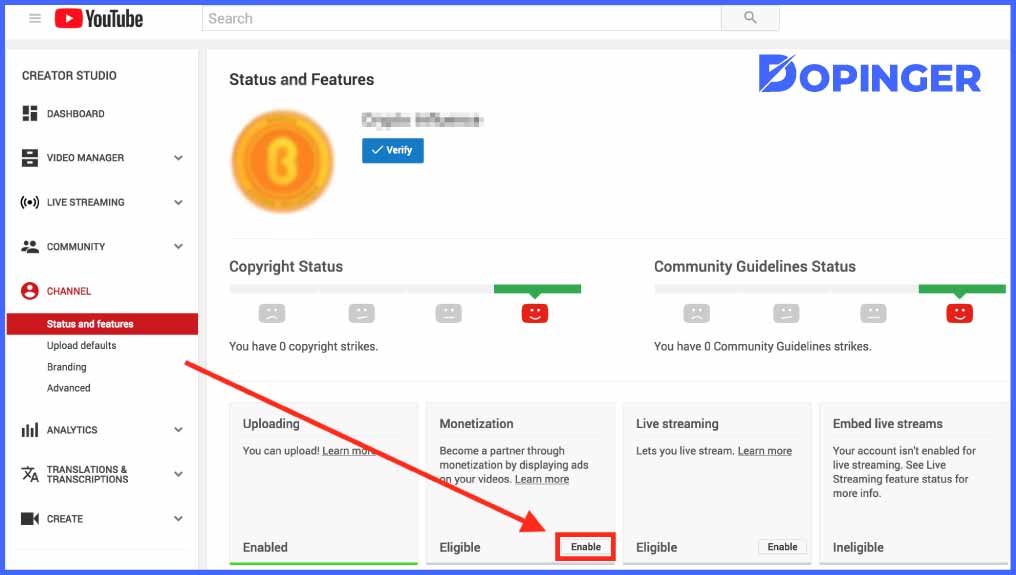 How to Monetize Your Videos?
You must activate this feature on your channel to make money from ads on YouTube. You can activate the advertising feature on YouTube in two different situations. These are as follows:
Enabling ads for videos you have previously uploaded to your YouTube channel.
You may want to earn ad revenue from videos you have uploaded before on YouTube. So, you may have a lot of videos on your channel, and you can activate ads for these videos. The steps you need to follow for this are as stated below:
Go to the "Video Manager" on YouTube
Click on the "edit" or "monetization" icon next to the video for which you want to enable advertising.
Select the "Monetization" tab.
Select that "I want to monetize my video."
Select the ad formats you want to open for your video. (Each type of format specifies the devices on which it'll be displayed and includes an image of the ad placement.)
Click "Save changes."
Activating the advertising feature for videos that you will upload to your YouTube channel.
You may want to activate the advertising feature for your new videos that you will upload to your YouTube channel. The steps you need to follow to do this are as stated below:
Follow the steps to upload a new video to your YouTube channel.
While your video is uploading, click the "Monetization" tab on the upload page.
Select the "I want to monetize my video" option.
Select the ad formats you want to open for your video.
Finally, click "Save changes."
To enable YouTube monetization and monetize your videos, you must link your account to a Google AdSense account. Only this way, you can receive a payment from YouTube when you reach the payment threshold.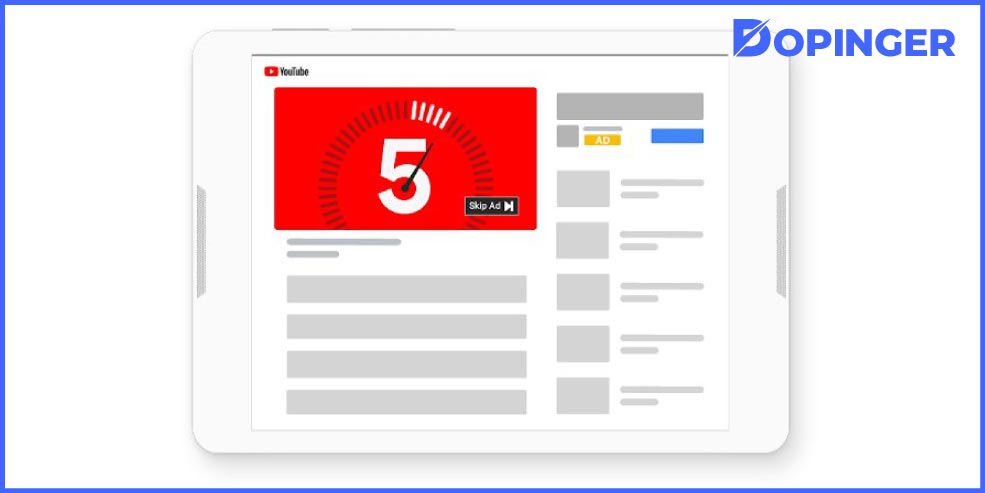 What Are the YouTube AD Models?
Each of the YouTube ad models has its own advantages and use cases. Depending on your main goal, you can use only one ad model or combine multiple ad models. YouTube ad models are basically as follows:
You can also like this post: How to Invest in Startups: A Must-Have Skill
TruView AD Model
YouTube uses a unique format called TrueView in some of its ads. These ads appear on the Google Display Network in addition to YouTube. There is a different pricing method for standard TrueView ads: First, advertisers are only charged if a user watches at least 30 seconds of the YouTube video ad. Or a user clicks on a link to engage in the ad. TrueView ads have two subcategories in itself. These are:
In-Stream ADS
These ADS are those that play before, during, or after a YouTube video is played. These are ads that can be skipped after five seconds. In this ad model, there is no charge for viewers who clicks on the "skip ad." In-stream video ads can contain call-to-action phrases that you may customize.
Discovery ADS
These ads appear in YouTube search results, next to related YouTube videos, on the YouTube homepage for mobile. Unlike in-stream ads, YouTube charges each click, regardless of how long the user watches the video.
Pre-Roll ADS
This ad type appears at the beginning, middle, or end of a video. These ads are usually 15 seconds long. But, it could be up to 20 seconds. The Pre-Roll ads will appear in the middle of the video only if a video is longer than 10 minutes. This type of ad is subject to charges in all cases.
Bumper ADS
Users also cannot skip bumper ads like Pre-Roll ads. This type of ad is subject to per-impression pricing too. These ads are short 6-seconds videos and appear directly before YouTube videos.
Other Topics Related to YouTube ADS
After explaining how to get ads on YouTube, you may ask the question of "Why would I want to turn off monetization?" Because you might have some special cases. For example, you probably don't want to put a lot of ads on your channel's promotional video. You may also promote a particular brand in a video. In these types of videos, you do not want advertisements of competitors of the brand you promote to appear. That's why you may want to turn off ads on some of your YouTube videos. Also, your YouTube video might be a public interest video or a video for a charity. In such cases, you don't want to place advertising randomly on your videos.
You can also like this post: What Is Native Advertising? (&Its Methods)
Another important thing you should know about YouTube ads is the companion banner phenomenon. Companion banners are clickable thumbnails displayed with In-Stream TrueView ads or Bumper ads. Companion banners appear in the upper right corner of the ad, along with the ads on the YouTube page.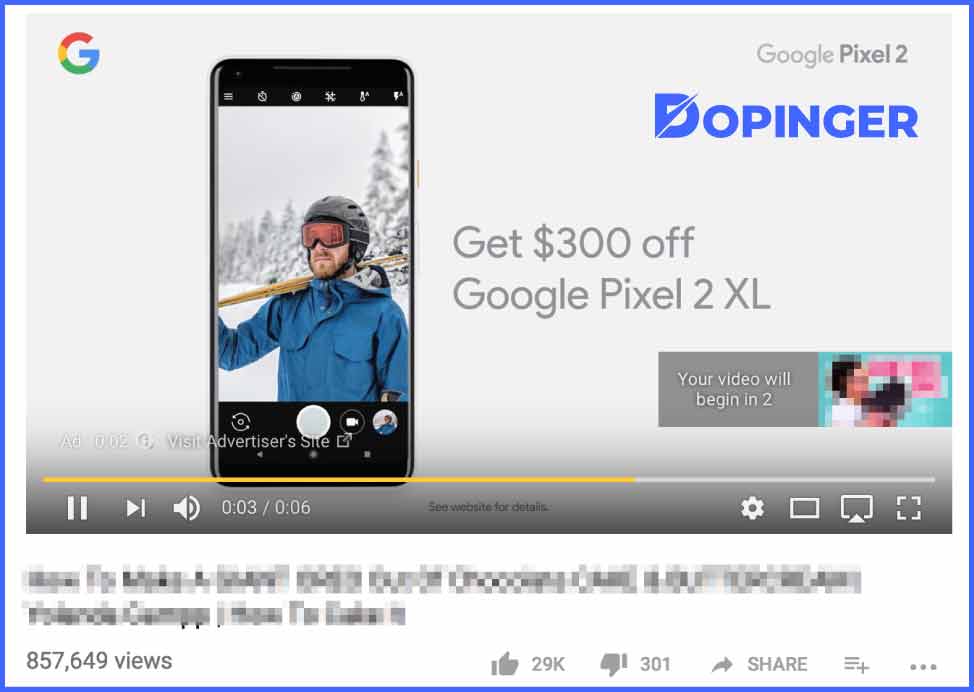 FAQs About Advertising on YouTube
How can I manage mid-roll ad breaks on long videos?
You can use the ad break tool to create, preview, and edit mid-roll ads. Or, you may manually place ads on your videos.
Can a video with copyright infringement receive advertising?
A video that infringes a copyright may receive advertising. However, copyright owners may manage copyright interests in YouTube by setting certain policies. The policies that copyright owners can apply to these videos consist of four parts. These are:

– Requesting copyright takedown.
– They can be able to use the video for gathering statistics if they have access to the content ID tool.
– Monetize video with ad revenue through ad placement.
– Preventing this video from showing in some regions.
Can I place an ad break to my video while uploading it t my YouTube channel?
You can do this by following eight steps:

– Sign in to YouTube Studio.
– Upload your video that is at least eight minutes long.
– From the "Monetization" tab, enable the monetization feature.
– Check the "Manually select" box under "AD settings."
– Check the box that next to "During video" under the "Video ADS position."
– Select "Insert Manually"
– Click "Continue" in the upper right corner.
– Finally, complete the upload flow.
Can an underage person receive payment from YouTube videos?
You can only receive payment for your videos if you link your YouTube account to a Google AdSense account. However, an underage person cannot participate in Google AdSense.
Consequently, A Summary of YouTube Advertising
YouTube's search engine is the most popular search engine after Google search engine. This feature of YouTube makes it one step ahead of other social media platforms in the business world. It is very advantageous for many businesses to run their ad campaign on this platform. In this article, we answered questions like how to advertise on YouTube and how to run ads on YouTube.
YouTube ads provide a great opportunity for businesses to promote their product or service to a much wider audience. Among the YouTube ad formats, "Display ads" are the first. A YouTube display ad can only appear on a desktop. "Overlay ads" are among the ads we see the most on YouTube. Skippable video ads are one of the characteristic ads of YouTube. Sponsored cards show content that may be relevant to your video, such as featured products. YouTube provides very important opportunities if you are an advertiser. You only pay if someone clicks on your ads. In other words, you have to persuade users to click on your ad.
If you liked this article, you may also want to see our article about video marketing, which consists of a guide for YouTube.