Sales promotions are vital marketing strategies campaigned to drive new customers and improve existing sales. They contain remarkably creative promotional approaches and ideas, especially in digital marketing environments. All successful companies know that digital sales promotions are key to increase brand awareness, improve customer loyalty, and boost sales. Some of these strategies have the best sales promotion examples.
There are plentiful sales promotion strategies in today's digital marketing culture. In this article, we focused on some of the best sales promotion examples and included a few tips to make them more helpful for your online business.
Free Samples and Trials
Free samples and trials are one of the oldest but useful sales promotion examples. Most researches about sales promotions indicate that simple gestures such as sending free samples or trials are a highly effective method to improve customer relations. You can introduce your products to potential customers that are not yet considering them before.
Free trials are a great way to reach newer customers and significantly influence buying decisions positively, as well. Free trials are especially effective for digital software. You can offer 7, 15, or 30 days free usage to users, and then they must sign up for a full version. Companies such as YouTube, Deezer, and Spotify are some successful examples of free trial promotions.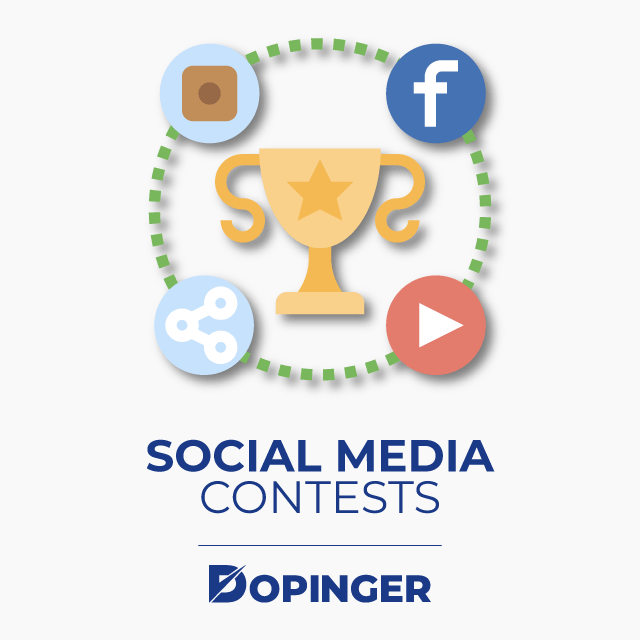 Social Media Contests
Social media platforms can provide countless benefits for any type of business promotion. By utilizing social media services effectively, you can make your business visible to newer audiences. So you can ultimately increase new acquisitions and improve brand awareness.
Social media contests are one of the best methods to improve your social media presence. Participants must share, tag a friend, and leave comments to join social media giveaways or contests. You should offer valuable rewards that are relevant to your niche to maximize participation. It is also important to run contests on your target audience's favorite social media platform.
Buy One Get One Free
As it is with traditional sales, buy one get one free promotion is also effective for digital marketing campaigns. If you are looking to clear stock and have a boost on your sales, you can offer a buy one get one free promotion to your customer from your in-demand products.
Rather than the common belief, these promotions actually increase total revenue. It is also possible to run this type of campaign for service-based businesses. To illustrate, let's say you have a gym that offers personal training. During slow seasons, you can offer your next training for free and increase your chances of getting a new regular client.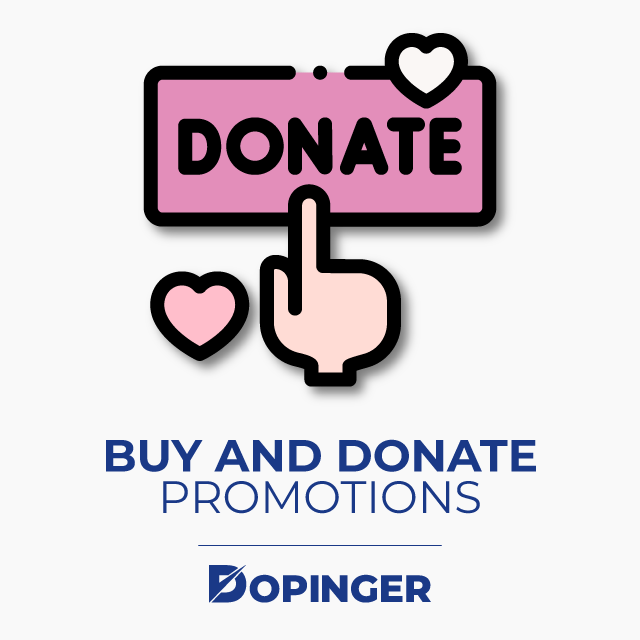 Buy and Donate Promotions
Customers reward businesses that support good non-profit causes. Researches clearly indicate that almost all customers change the brand to one which supports non-profit charity organizations, given that they have similar prices and quality. Brands that are perceived as socially responsible have more loyal customers with strong relationships. There are a couple of types of buy and donate promotions you can run, such as:
Giving % of each purchase to a charity
Giving one for free for x number of purchases
Creating dedicated campaigns such as tree planting or creating special products
It is possible to run buy and donate promotions for any scale businesses. If you own a small-scale business, you can donate a certain percentage of your total profits to a relevant cause and advertise it on your website or store. In short, buy and donate promotions are great sales promotion examples, and you should integrate them into your digital marketing campaign to boost sales.
Profession or Special Day Discounts
Sales promotions dedicated to certain professions, age groups, special days, or demographics can tremendously boost your sales. You should promote these discounts on social media as well as through email newsletters. Profession discounts are especially applicable for:
Students
Teachers/Academics
Contractors
Landscapers/Farmers
Seniors
Other than these professions, there are many professions you may target relevant to your business. You can run digital sales promotions year-round or for specific months.
Special day promotions can also be a very effective way to boost your sales. You should come up with creative digital marketing strategies to promote your products in a unique way. As you can offer coupons, gifts, and special discounts for mothers on Mothers' Day or for yoga enthusiasts on the International Day of Yoga. Besides globally or locally observed special days, you can send coupons or exclusive discounts to your customers on their birthdays via email.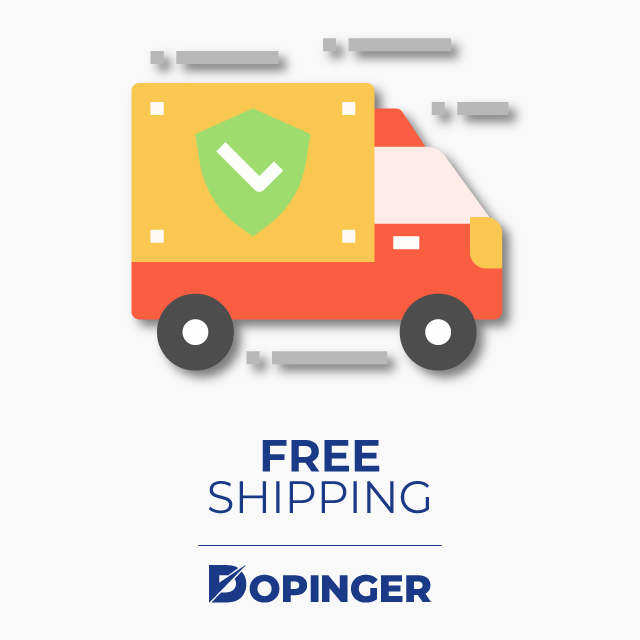 Free Shipping
Free shipping is one of the easiest yet effective sales promotion examples that eliminates the last possible obstacle that can prevent a customer from buying a product. So it is always a good practice to offer free shipping for your products.
RECENT POSTS
Is Cro a Good Investment? 
A/B testing is something you've likely heard about before. Although it always seemed helpful, it was never truly necessary. But as the noises have bec...
The free shipping tag should be clearly visible on the product page. It is also possible for you to offer free shipping for purchases more than a relatively low limit.
Referral Bonuses
Referral bonuses can be effective for your digital marketing campaign. They function to bring more customers through your own customers without any real costs for you. You can offer your customers cashback, actual monetary benefits, special offers, and discounts.
While offering referral bonuses, your rules should be clear and concise. Don't hesitate to offer attractive rewards as only a few customers will actually refer your business even if they enjoy your product or services.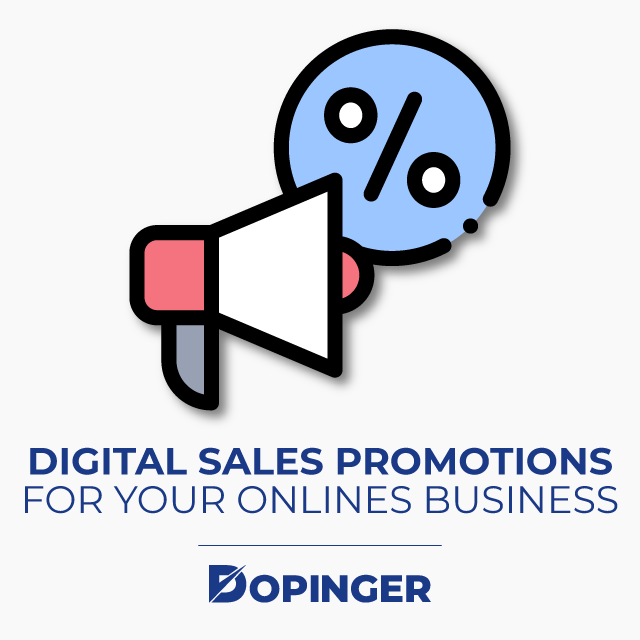 How to Make Better Digital Sales Promotions for Your Online Business?
Digital sales promotions are surely helpful for your online business to increase sales, build brand loyalty, improve visibility, to remain competitive, and many more. Sales promotions might be tricky to execute if you are a startup or an online business. So we included some tips to create better sales promotions for your online business right below:
Always integrate social media. Always keep your profiles updated by sharing relevant content and announce your sales promotions at least a week before.
Analyze your target audience by utilizing different tools. Then try to come up with creative sales promotion ideas that can
Diversify your products and services while creating a digital sales promotion. So you can reach a wider audience base.
Have a website that is user friendly with a simple design. So your customer should find what they are looking for easily. Coupons and gift codes should be visible on the buyout page. It is also important to have all the necessary security certificates, and the website should comply with SEO techniques.
Follow a detailed and well-considered business plan. Always keep your finances in check while providing beneficial offers to your customers.
Conclusion of Sales Promotions Examples for Digital Marketing
Sales promotions are one of the oldest marketing strategies ever created. In today's digital world, sales promotion strategies have become more and more efficient with countless proven methods that correlate with the rapid development of digital marketing. It is important to note that you should run digital sales promotions that will fit your audience and their demands. In this article, we explained some of the most popular sales promotion examples that are applicable to any digital marketing strategy.
If you want to learn more about digital marketing, please check out more of our articles. You may be interested in the KPIs in marketing.