Whether you are a business owner or individual planning to build a loyal customer base, it is vital to have good landing pages on their websites. Landing pages are one of the most significant digital marketing strategies that can drive organic traffic and attract new potential customers to your business.
A landing page, in its simplest form, is a static page on the website designed to convert visitors into leads. It can be a standalone page that contains relevant links about your business or can be integrated as a part of the website. There numerous types of landing pages. They commonly contain free trials, newsletters, sale coupons, free e-books, and etc. So you should also offer similar incentives to create a landing page with high conversion rates.
It is possible for you to create a landing page by using various free or paid online tools. In this article, we explained some of those best tools and included a few great tips you'll need while creating a landing page.
Why Create Landing Pages for Your Website?
Landing pages can help your business grow tremendously. Some of the most useful aspects of creating landing pages are:
Gaining email subscribers to promote your business, send newsletters, announce new launches, and more.
Tracking interest for different products or services.
Offer incentives to potential customers to increase reach and visibility.
Improving digital marketing efforts already in place, such as paid ads, social media outreach, and more.
How to Create a Landing Page in WordPress
Most websites on the internet run on WordPress. If you have a WordPress based website, you can create a landing page by following these steps:
Navigate to your WordPress dashboard, hover on the "Pages" section, and click the "Add New" button.
Select the "Add Block" button located at the top-right corner in the block editor. Insert the elements you want in your desired landing page. You can add a title, cover, buttons, forms, and texts.
Click on the "Publish" button and navigate back to your dashboard.
Hover on the "Appearance" and select "Customize." Click on the "Homepage Settings" button and choose "Static Page." Then, set the page you've created as the "Homepage."
You can also use various WordPress plugins that can help you create better landing pages, such as OptimizePress (versions higher than 3.0) and Thrive Optimize. Keep in mind that they are paid plugins and require different steps. Besides this, most landing page creation tools allow users to integrate landing pages into WordPress based websites.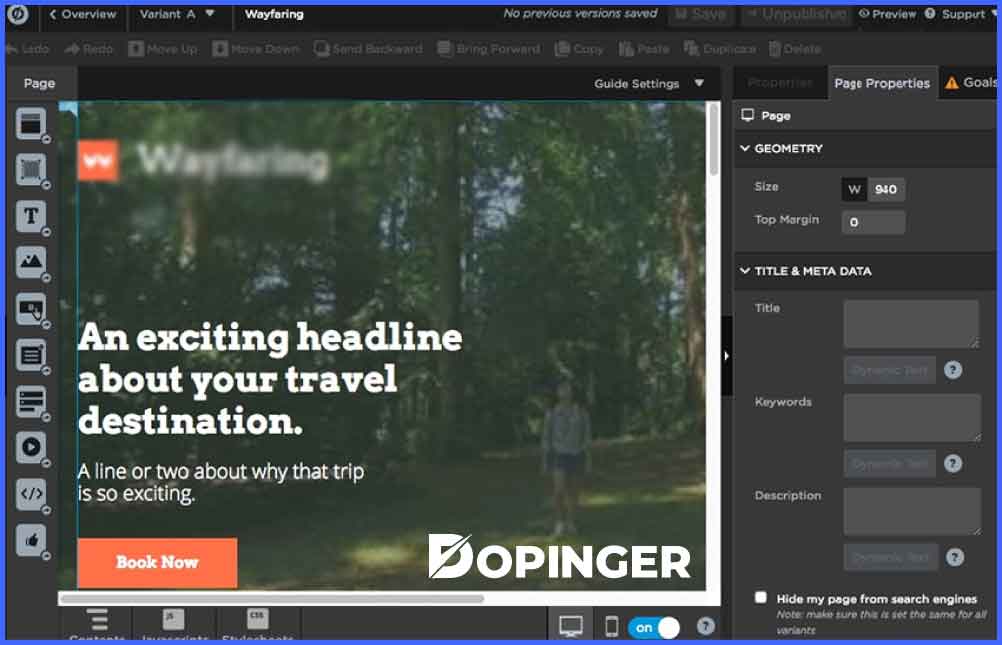 How to Create a Landing Page in Unbounce
Unbounce is a great landing page creation tool with many other different features. It has more than 100 templates and can be integrated into any WordPress website. You can conduct A/B testing without the help of any other tool while using Unbounce. Unbounce offers yearly/monthly subscription plans and specifically well-suited for enterprises. The software also offers a 14-day free trial.
Follow these steps to create a landing page using Unbounce:
Click on the "Create New" button located in the top-right corner of your Unbounce dashboard.
Choose a template from the "Filter" drop-down menu that best matches your specific goal. Then, name your page at the bottom of the screen and click the "Start with This Template" button. It is possible for you to edit and add widgets, main window, images, toolbar, and other properties of a template.
After you edit the template, use the "Drag & drop" feature to add various elements such as boxes, images, buttons, texts, or embedded videos.
Toggle the "Mobile" button located at the bottom right to preview your landing page on mobile devices. You can toggle between mobile and desktop versions at an instant whenever you like.
Once you are satisfied with the design, click on the "Domains" section, then select the "Add a Domain" button located at the top right corner. To publish the landing page in your desired domain, select the "Add a New Custom Domain" section, and type the domain address. You can also integrate your WordPress website by clicking the "Add a WordPress Domain" button.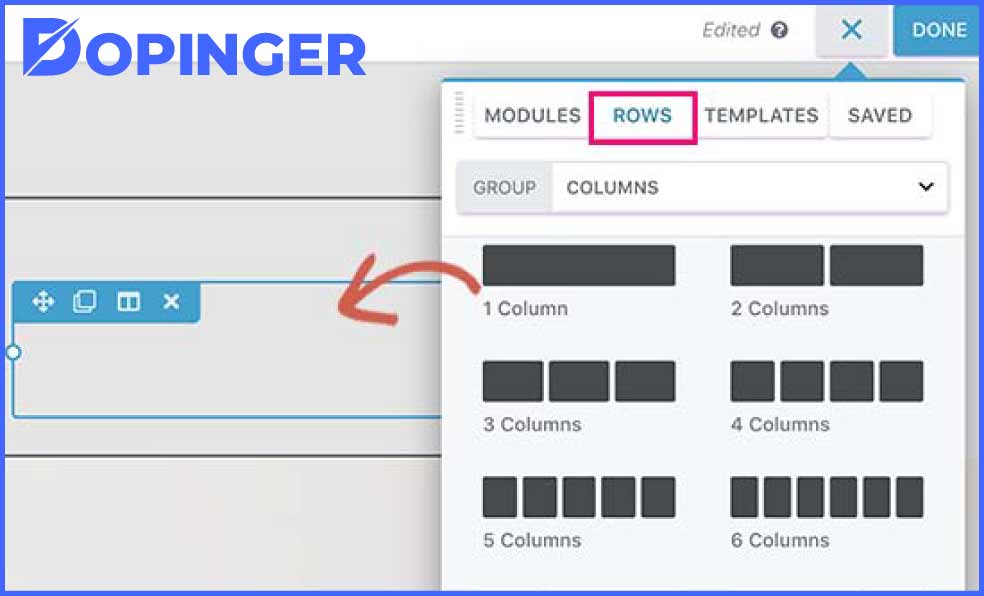 How to Create a Landing Page in Leadpages
Leadpages is one of the most popular page builder tools and has many features exclusively designed to create landing pages. The software is known for its mobile-friendly aspects and a wide range of customization options. You can also track the analytics of your landing page without utilizing any other software. Leadpages is a paid software and offers yearly/monthly subscription plans as well as a free trial.
Follow these steps to create a landing page using Leadpages:
Navigate to the "Landing Pages" section and select the "Create New Landing Page" button. Then, choose a landing page template from the menu.
Edit page content such as widgets, page layout, page styles, and sections.
Come up with a smart call-to-action phrase or choose one from the menu. Then, click the "Edit Pop-Up" and select "Edit Integrations" to adjust your form's settings.
Click the "Preview" button to see your landing page on various devices and look for any errors. If you are satisfied, click the "Publish" button.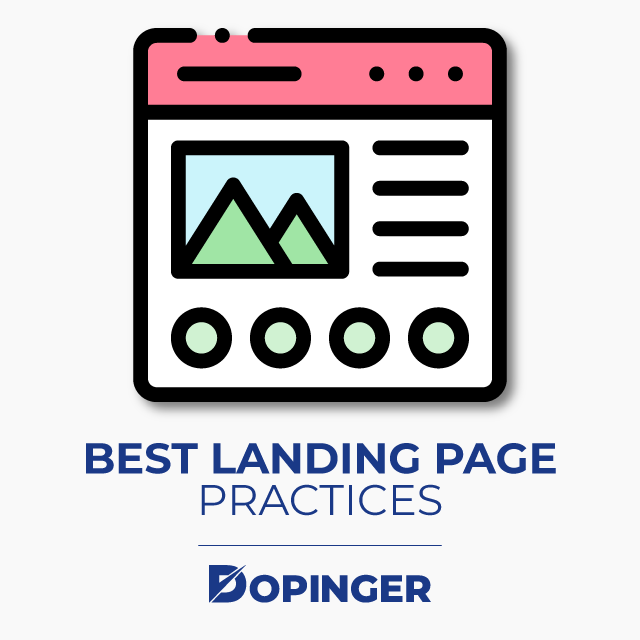 Best Landing Page Practices
To create a good landing page with high conversion rates, it is vital to create one in compliance with proven practices. We listed some of the most common and efficient practices to keep in mind.
Focus on Your Main Goal
You should have a clear goal before you go on and start a landing page. Having a concise and clear call-to-action phrase is the first step to achieve that. In addition to a clear call-to-action phrase, it is recommended for you to present one option instead of multiple on a landing page.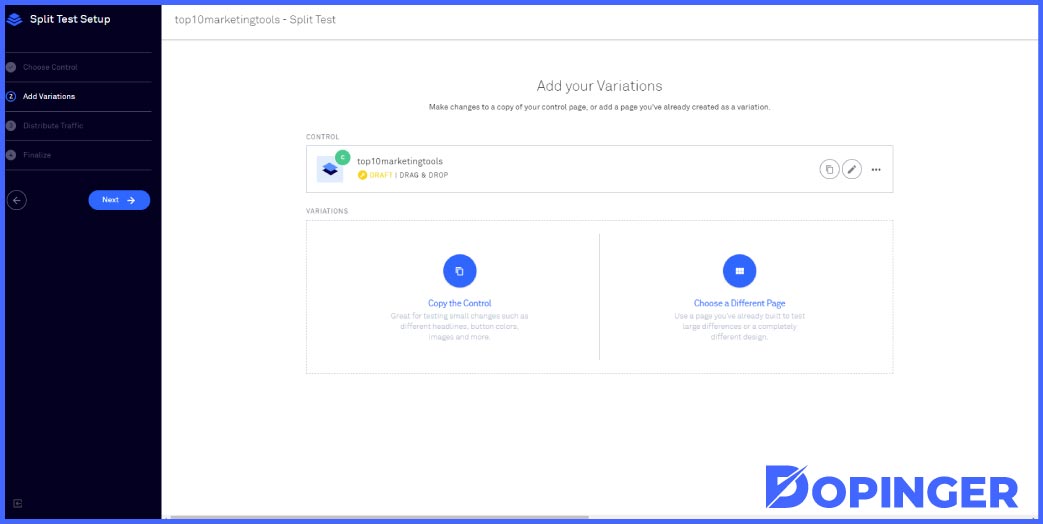 A/B Testing
Conducting A/B tests is one of the most efficient methods to know whether your current landing page is working or not. A/B testing is about changing only one item in the same piece of content. So while applying the test for your landing page, you should also change only one variation. For instance, you can create landing pages with different headlines. Then test them in similar target audiences to see which one generates more click-throughs and conversions.
Track Conversions with Analytics Tools
Conversion rates are crucial for measuring the success of a landing page. Other than conversion rates, you should also use analytics tools to keep track of the interest in your products and learn your target audience's preferences. Even your landing page creation software offers analytics tools by default. You should still utilize other analytics tools such as Google Analytics, Google Search Console, or SEMRush.
Stay Coherent to Website's Visual Theme
Almost all landing page creation tools let users select a landing page from countless templates. Among those templates, you should look for the ones that match your website's visual theme. You can also edit its graphics, fonts, and colors to fit the landing page seamlessly to your brand's visual identity.
FAQs About How to Create a Landing Page
Do I need a domain address for a landing page?
Although you don't necessarily have a domain address for landing pages, it is strongly advised for you to put them on your own website. So you can leap on the benefits of a landing page directly. Besides using landing pages on your website, you can pay/ask other websites or hosting providers to host your landing page.
Do landing pages rank on Google and other search engine services?
Most landing pages are not designed to rank on search engines. Although there are several strategies to make them suitable for search engines to rank, this shouldn't be their primary function in most cases. Landing pages are especially important for Google Ads'.
How can I create a free landing page?
The best landing page creation tools are paid as they offer various features and templates. However, there are also other landing page creation tools such as WordPress and some of its' plugins. 
How long should a landing page be?
The length and duration of a landing page vary depending on its relevant industry, incentives, contained forms, and etc. That being said, landing pages should generally cover small spaces with short durations.
What makes a good landing page?
Landing pages are different from common web pages. They are much more action-oriented and targeted. So a good landing page should display these qualities. Minimalist design, a catchy call-to-action phrase, a powerful headline, and a clear main goal are some of the most prominent features of a good landing page.
Conclusion on How to Create a Landing Page
A good landing page is a necessity for any business website if they want to convert visitors into customers. Landing pages are there to improve lead generation, track interests in your products, increase overall reach, and many more. In this article, we covered three of the most popular landing page creation tools and briefly mentioned best practices to keep in mind. If you liked what was written but want to understand the concept of landing page in greater detail, then make sure you read our article: What Is a Landing Page?