The collection and analysis of data are crucial if you want to manage an online business. To do this, you need to use either Google Analytics or an alternative. There is no way around it. Why? Because entrepreneurs' biggest mistake is to rely on your instinct to make important decisions.
Of course, intuition is extremely valuable when interacting with people face to face. However, if you run an online business that serves worldwide, it is vital to understand that you are not equipped to tackle this complexity level.
You need reliable analytics software to track relevant metrics and extract useful insights from all of this data.
Google Analytics dominates the market. But are there good alternatives? The answer is: yes, there are. Let's take a closer look at them!
The 11 Best Alternatives to Google Analytics
Let's have a closer look at Google Analytics competitors.
StatCounter
Its mission is:
"To help our members understand their visitors easily, so they can make the right decisions to be more successful online."
Key features include traffic analysis that allows you to track the most important metrics and paid traffic analysis to improve your paid ad campaigns and visitor alerts.
There is also a practical report function where you can set up daily, weekly or monthly reports in which the most important data is sent directly to your inbox.
It's worth noting that they are in the business for 20 years, so they are unlikely to fail soon.
Gauges
Gauges is a real-time tool, and it tracks the most important metrics. It lets you see the number of unique visitors, the number of pages viewed, top content, geographic data, etc.
You can also like this post: What Is LinkedIn? A Brief But Definitive Guide
It is worth considering if you want an easy-to-use basic analysis software. This tool is available as a free or paid solution (starting at $6/mo).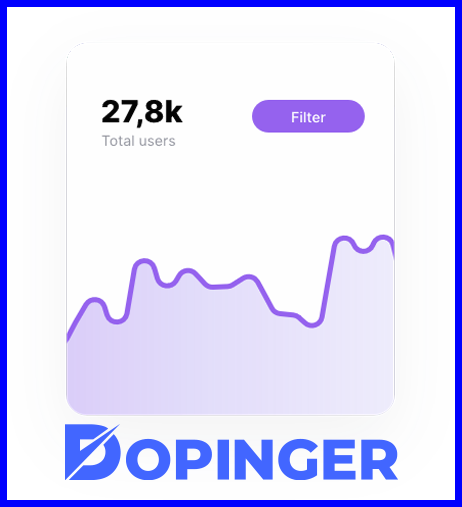 Simple Analytics
Simple Analytics focuses on providing "simple, clean and friendly analyzes" while respecting people's privacy. Adriaan van Rossum, the founder of Simple Analytics, explains:
"I am increasingly concerned about the privacy of the individuals. Large companies keep track of everything without consequences. This must end. And then, to track your visitors, do you really need 500 pages of graphs? "
The software tracks only these parameters:
Pages viewed.
Referrers.
The most visited pages.
Screen size.
Browser.
Countries.
There are three price levels: the $19/mo starter plan, the $59/mo business plan, and the custom business plan. This makes it a highly convenient alternative to Google Analytics and an ideal option for less technological people.
Fathom Analytics
Fathom is yet another analytics software that respects people's privacy.
Jack Ellis & Paul Jarvis, founders of the company, want:
"Making the Internet a little better and more private, by offering a modern analysis tool that is easy to use and which treats the citizens of the web with respect and privacy."
It only keeps track of these parameters:
Unique visitors.
Pages viewed.
Average time on site.
Bounce rate.
The most visited pages.
The best referrers.
Country, Device, Browser.
Objectives on Users.
There are many plans and price levels, depending on page views per month, starting from $14/mo.
Fathom also follows the policy of not suspending the account if the viewing limit is exceeded:
"Instead, let's look at the three-month moving average, and send you an email when it's time to update you in case of constant surpluses, not just following occasional traffic spikes."
This is useful because if you only reach your monthly limit once, it is nice to know that you'll not be charged additional costs for that (hopeful) peak only.
You can also like this post: What Are Bumper Ads? (& Tips for Creating the Best)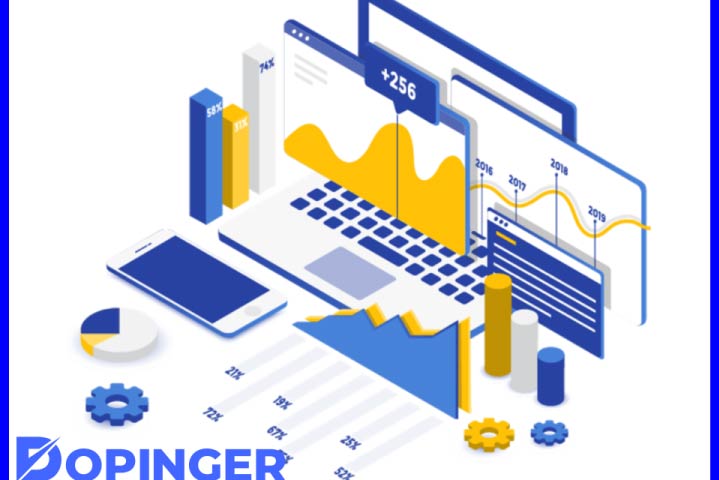 Clicky
Clicky offers analysis software that tracks key metrics and allows you to view visitor actions, use heatmaps, monitor uptime, and more.
It is an established player in the analytical tools space, and its software is currently used on 1,270,969 websites.
There are five pricing plans: the Free plan, the $9.99/mo Pro plan, the $14.99/mo Pro Plus plan, the $19.99/mo Pro Platinum plan, and the Custom plan. Not the simplest pricing structure, if you ask me.
Putting the design of their website on the one hand, which is a little dated, Clicky's software does its job.
Matomo
Matomo, formerly known as Piwik, offers powerful analytics software that also takes privacy into account (among other things, "matomo" means "honesty" in Japanese).
Their mission is:
"Lead the way for people to regain full control of their data with a revolutionary analytics platform."
They are a trusted name in the analytical industry, with their software used on 1.4 million websites in over 190 countries. It has a wide range of functions, from analysis and optimization of conversion to visitor profiles.
One of Matomo's most interesting strengths is that they don't use data sampling:
Data sampling basically means that you take a sample of the data, analyze it, and then extrapolate what you find to the rest of the data.
Matomo does not use this method of statistical analysis to reduce costs. They analyze all the data, so you can be sure that what you see corresponds to reality.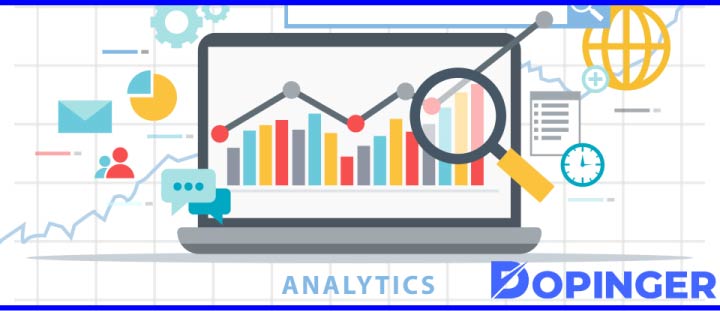 There are three pricing tiers: up to 50,000 monthly page views, you have the Essential plan at $19/mo, then the Business plan at $29/mo, and the custom Enterprise plan.
You can also like this post: Video Marketing: Content Strategy Guide for YouTube
Matomo is proud of its position on the privacy issue:
"With Matomo, the data ownership philosophy is simple: you own your data, nobody else."
FAQs About Google Analytics
Is Google Analytics free?
Google Analytics is a "freemium" service that small businesses can use it without paying a monthly charge. Still, if you want more advanced features or the ability to do more with the service, there is a recurring fee.
Does Google Analytics sell data?
To be honest, it's more valuable for them to keep it. There's so much competition on analytics and the data that Google has the biggest privilege on its competitors.
Are Google Analytics cookies first or third-party?
Google Analytics mostly set first-party cookies, but it can also set third-party cookies (DoubleClick cookies), if a website uses GA display advertiser features, such as re-marketing.
Conclusion On Google Analytics Alternatives
Google Analytics is an excellent analysis tool. But it's not the only option available to track analyzes.
If you are unable to meet your needs or are concerned about privacy, you should look into the many alternatives to Google Analytics.
Of course, if you decide to opt for one of Google Analytics competitors, you may have to pay for the software. However, the price is worth the candle if the product is more suitable for your business. Besides, many of the options we mentioned above offer a free plan for smaller sites.
Remember: "the most popular" does not necessarily mean "the best," and it certainly does not mean "the best for you."