Marketing has become more critical ever since geographical discoveries began and international companies have been found. These incidents had led to a future when companies that used to be local were starting to dominate a more extensive market area. And then, with the development of technology over time, the relationship between supply and demand has been reshaped and evolved. Therefore, companies and researchers have sought to develop new marketing techniques to reach wider audiences and generate more profit margins. As a result of these efforts, an approach called the marketing mix was adopted by Neil Borden, and it has been centered around and reduced into these elements over time by E. Jerome McCarthy: product, price, location, and promotion. This classification was named the 4P's of Marketing and has become widely accepted by the majority of the business world to reach their objectives and goals. 
What Are The Four P's of Marketing?
Marketing is a highly competitive field that is as difficult to survive as any industry. Thus, companies should be aware of their strengths and weaknesses, and when necessary, focus on these strengths and get rid of their anchor to move on. In this way, they can minimize the risk of their investments or organize their future investments properly. Moreover, it may even be possible to manage the competition themselves. Through 4P's of marketing, they can promote their value among the industry and reach their goals. But, what does 4P's of marketing include?
Product
Price
Place
Promotion
Let's start with the product first.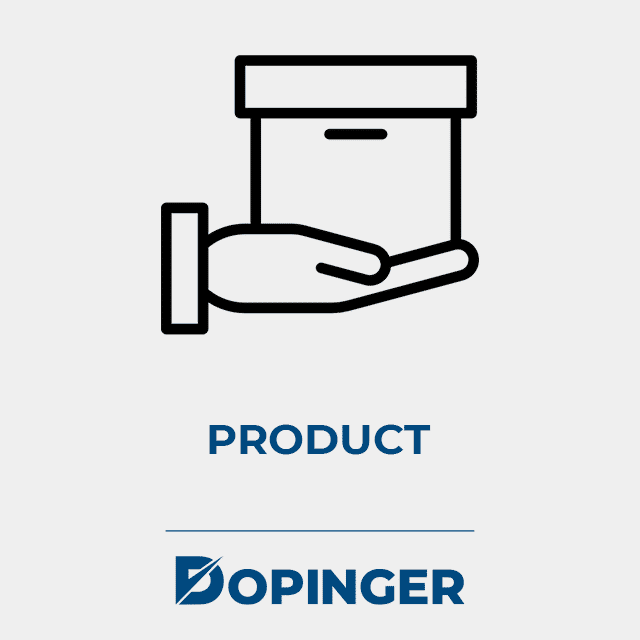 Product
The first element of the four P's of marketing is the product. It is possible to conceptualize a product as any services, tangible items, and intangible notions produced or created to meet a customer's need. The main aim is to fulfill a group of customers' will or demand. It is basically what you see on the market shelves, a television when you enter a technology store, or clothes/ shoes when you surf on the shopping sites. It is even possible to market a slogan when it is appropriate. The key point for a product is to be in the right place at the right time.
While creating the process, the companies need to consider some critical aspects of the product intended to be marketed. Marketers should determine the design and the assortments of a product before its release. After, it should be the goal that the product will turn into a brand. For instance, iPhone, a brand known by almost everyone today, had features that none of its equivalents had when presented to the market. By producing a new generation touch screen phone, Apple could combine many features in one phone. Therefore, Apple has managed to stay above the water without drowning inside the competition of its field and was able to satisfy the needs of its customers. Besides, since its release, the company has accomplished the control life-cycle of iPhones, which is another vital decision for a product.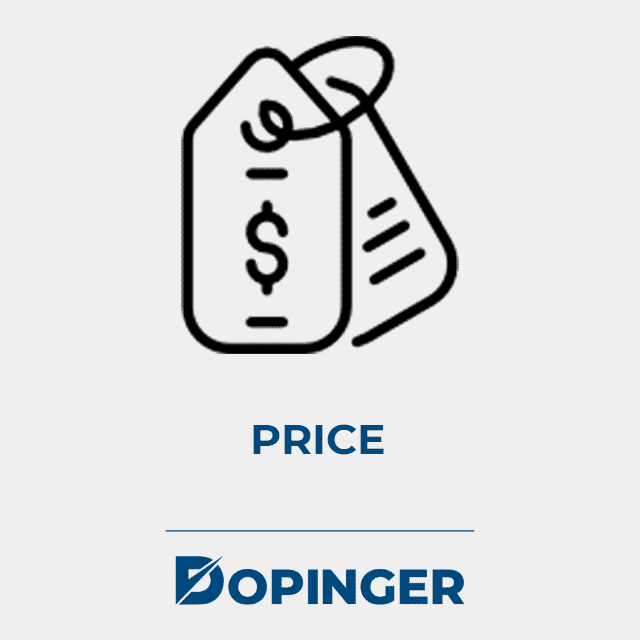 Price
The price is the amount of charge paid by any customer for a product. However, the price does not have to be equivalent to money. In fact, different types of efforts or spending time can also be considered a payment method to acquire a product. Although it looks simple, determining a price value requires tons of work since it is the essential factor that impacts a company's revenue. A misspecified price may reduce the expected profit. It can cause other companies to shine out on the market, or tarnish the image of your company/product. Therefore, companies set a price through data analyses, field studies, and calculations by considering the lowest and the highest value points, possible skewings, appropriate discounts, and so forth. Moreover, while deciding upon price marketers should consider payment terms and price allowances, such as price arrangements for distributors. 
For example, gamers once heavily criticized Electonic Arts, aka EA, for its high prices on games and additional pay-to-win game content published after games' first release. EA overstepped the limit so much that rumors about how greedy EA was flying on websites such as Reddit and 9GAG, which video-game players generally use. In the end, most of the players decided to boycott EA. Then the company decided to step back and rearranged its prices, ending all pay-to-win content. However, that hasn't been enough to remove the stigma EA still has today, and the company's greediness is never-to-be-forgotten.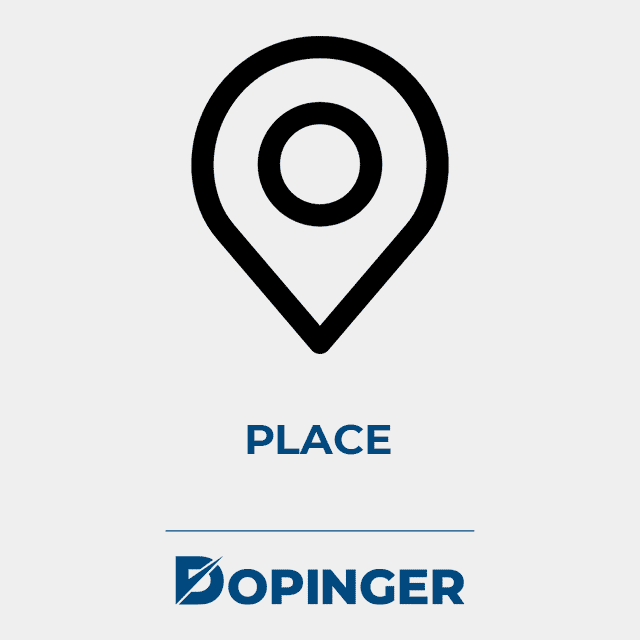 Place
As we mentioned above, if you want a product to be successful, it needs to be in the right place. A place for your product refers to where the customers should reach to acquire your service. The place is where you provide your product to the public. It is also one of the factors influencing the decision-making mechanism of customers who are willing to purchase. The more you provide convenience for your clients, the more positive feedback and profit you gain at the end of the day. Thus, evaluating the ideal location for the sale of the product plays a vital role in marketing. With a location that hits the bull's eye, you can turn every potential customer into a regular buyer of your product. Also, you can see them at the checkout lines to pay for it.
However, the place is not only about the satisfaction of your customers. The companies also need to develop strategies for the distribution of their product. Sometimes your service requires intensive distribution, which means the customer can find what you sell in every store or market. Nonetheless, sometimes the distribution is arranged as selective distribution or exclusive distribution depending on the service. Since distribution is provided through transportation, the delivery of the product should also be planned to position the warehousings and logistics.
Customers can interact with your company online or face-to-face via a variety of places. Therefore, it should be well evaluated how this interaction will affect the customer's experience. For example, It would not be wise to open a Rolex brand store in a neighborhood where workers are accounted for the majority of the population.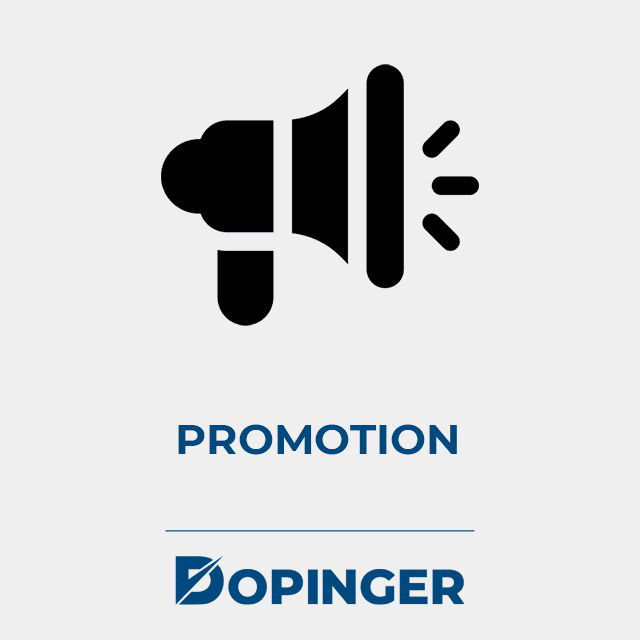 Promotion
In addition to having a product or service, the companies should also explain why people should buy their product. Therefore, they make the people aware of what is in the sale by following promotional strategies such as advertising and PR. The logic and goal behind the promotion is attracting new customers and going further with customers who are already with the company. A good promotion campaign opens a window for you to communicate with your clients more persuasively while increasing your sales. You can reach your audience through direct marketing, social media, or emails, and you can determine the frequency of the communication.
Especially with the spread of social media, promotions have been the area that benefits the most from it. Thanks to social media agencies like Facebook, YouTube, and Twitter, ads have evolved to become more personal than ever and meet customers' exact needs. This more effective method makes it easier for companies to reach their audience. It also enables them to reach a higher number of people than ever before in the history of the promotion. For example, only Facebook itself has over two billion advertising-audience that can be reached. It's up to you to imagine how many people are reachable by adding the rest.
Frequently Asked Questions About 4P's of Marketing
In this section, we will review the FAQs about the 4P's of marketing. 
What does the marketing mix mean?
It means that marketing decisions that aim to increase your sales, including 4P's of marketing. A product at the right place, at the right time, at the right time with a well-analyzed price.
Do I need to follow these steps?
If you want to grow your business and increase your company's revenue, yes, you should. 
How can I benefit from this method?
It provides you options, including product, price, place, and promotion plans to meet customers' needs so that you increase your sales. 
What are the disadvantages of the 4p's of marketing?
Although this question is asked, there are not any disadvantages of 4P's Of Marketing. You must have them. 
What is the biggest mistake in the marketing mix?
It is when people try to estimate the answers. DO NOT DO THIS. A solid marketing strategy depends on data collection and analysis. Estimation is the same as gambling. 
Conclusion: 4P's of Marketing
The marketing industry is like a sea with lots of sharks. So it is hard to survive among these sharks. To survive, you need to create a solid plan for your company's future. It is by considering the mutual relationship between the customers and your company. Through one of these plans named 4P's of marketing, you can have a product satisfying customer needs by determining the right place, with a fair price and a big tent promotion. 
So, regardless of the size of the company, everyone should apply the 4P's of marketing method to their management plans. If you liked this article, you may also be interested in what buzz marketing is or affiliate marketing as well.