Mevam Psikoloji Case Study
Mevampsikoloji.com is the website of Dr. Tarık Türkmen, an expert psychologist in his field, who has a high-level career in Psychology and has been serving his guests in Istanbul Beylikdüzü for years. Mevampsychology.com needed professional help to improve its digital assets, achieve better rankings in search engines and reach more people with its high-level services.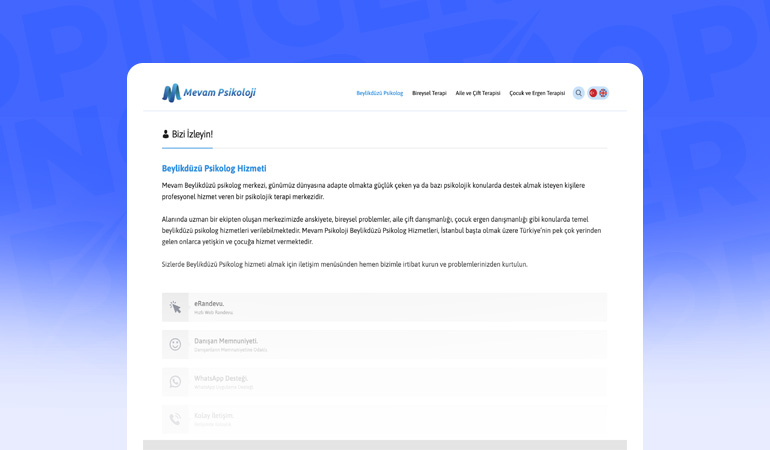 At this very moment, in April 2021, Mevam Psikoloji took the first step to strengthen its digital assets by contacting the Dopinger SEO agency. After Mevam Psikoloji contacted us, we took action to understand its goals and plan a process in line with these goals.
These goals were as follows:
It was our first priority to rank first in the location-based words "Beylikdüzü psikolog, Istanbul Beylikdüzü psikolog."
We managed to rank first in these words, which were at the forefront of our goals, in a short time, like one month! In addition, we focused not only on these words but also on our other service words, clinching our ascent. So how did we rise?

As a result of 6 months of work, we managed to increase our impression rates 30 times. In addition, we managed to increase our number of clicks by 30 times. In our positions, we increased our average position value by +11, from 24.4 to 11.1.

So How Did We Achieve That?
We can convey the work we have done on behalf of Mevampsychology.com by concentrating on three items;
On-Page SEO
Off-Page SEO
Technical SEO
On-Page Optimizations
Content Analysis and Development
By concentrating on the keywords determined during the business partnership, the opportunities and potentials of these keywords were determined. During the analysis, support was received from professional SEO tools, mainly Ahrefs and Semrush.
During the analysis, it was decided to integrate the words into the studies in line with the targets by identifying the subordinate words that would add semantic value.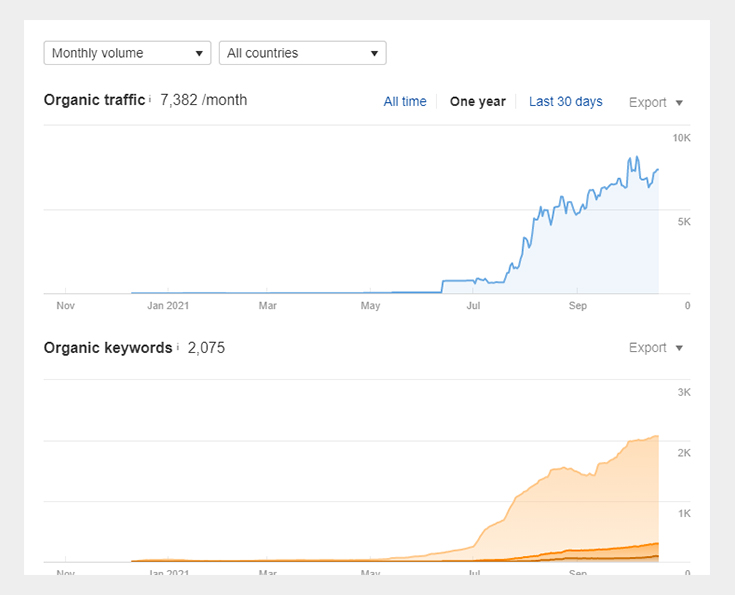 Google E.A.T.
Since it is a site that provides services on health, Google E.A.T. criteria were of great importance for Mevam Psikoloji. For this reason, first of all, real author profiles were created in accordance with E.A.T. criteria in order for blog posts to be owned and gain authority. In this way, success was achieved in almost all blog posts entered.
Blog Strategies
Blogs are of vital importance for a website that provides professional services in the health sector. Within this framework, it has been decided to analyze and identify the blog contents, which will provide direct information to users and gain authority.
While determining the content and analyzing, it was decided to create a subject hierarchy starting from the main subjects. In this way, a semantically and holistically saturated blog structure has been implemented.
Site Hierarchy
When the Mevam Psikoloji website was analyzed, it was decided that the services were not on a hierarchical level and that action should be taken in this regard. For this reason, changes were planned in the menu structure and the URLs in service pages in order to strengthen the site hierarchy.
A new permalink strategy was implemented by removing the /services prefix from the pages. Parent category and subcategory adjustments were also made, and improvements were made in terms of site hierarchy arrangements.
Off-Page Optimization
Harmful Link Analyzes
Backlink analyzes were also included in the studies carried out on behalf of Mevampsychology. The site has been subjected to link reviews via Ahrefs, Semrush, and Google Search Console, and backlinks from irrelevant and spammy sources have been identified. During the analysis, importance was given to both Anchor and Landing page compatibility and rating values.
Potentially harmful links detected were exported in order to be subjected to disavow processes, and rejection processes were carried out via the Google disavow tool. This process was repeated regularly.
Implementation of Video Snippets
It has been observed that video searches and the presentation of videos as rich results on SERP to users have increased significantly recently. It has been observed that video searches and the presentation of videos as rich results on SERP to users have increased significantly recently. Such reasons were taken into consideration, and video schema markups were included in the project in order to gain an advantage.
In addition, work was continued on the YouTube Channel that was opened before. Studies such as updating the video descriptions and providing link outputs to the main site were carried out, and planning was done about new YouTube content topics.
On the On-page side, videos were integrated, and it was aimed for them to appear in the search results as rich snippets. Structural data additions during video additions were also completed thanks to the necessary scripts.

Technical Optimizations
Technical Audits and Improvements
As in all our SEO works, regular technical SEO audits have been carried out on behalf of mevampsikoloji.com. During these audits, Ahrefs, Semrush, Screamingfrog, Google Search Console, and Google Analytics tools were used.
All audits on Ahrefs, Semrush, and Screamingfrog have been updated weekly. More content-based analyzes were made, especially on Ahrefs and Semrush, and focused on maximizing in-page circulation by identifying orphan pages. In addition, the detection of redirection errors and meta-analysis of all kinds of indexed pages were also carried out completely through these tools.

In the Screaming frog tool, more technical analyzes were carried out. Studies were carried out to gain insights into page opening speeds, detect visual errors, and discover the missing aspects of page depths. In the first months of the works, pages that needed four or more clicks to be reached were identified, and a more easily accessible structure was designed. This setup helped newly published articles to be indexed faster and pages to be indexed more meaningfully. 
Exclude, and index statuses were checked daily using Google webmaster tools (especially with the search console). Since it is a critical issue not to exclude important pages and not encounter any index errors, the pages were reviewed daily. In the first months of the study, it was determined that one of our target pages was excluded and had index problems. In order to eliminate this problem, the number of incoming links to the target page was checked both on the Console and on Ahrefs, and they were increased. In addition, in the plans made on behalf of blog posts, internal linking work was carried out in order for the pages that have index problems to be indexed more easily. These steps were repeated for all excluded pages in order of importance.
The analyzes made on Google Analytics were generally carried out on the detection of page opening speeds and exit pages. It has been tried to analyze the intentions of the users through the exit pages. Plans have been made to increase in-page circulation so that the main landing page is the /contact page of our target.
Improving Page Experience
Getting a good page experience is an action that has been included in SEO plans, especially since the core web vitals criteria were announced by Google. For this reason, steps have been taken to achieve a good page experience in this case as well. It was determined that serious C.L.S. problems were experienced, especially during the analyzes made before the study. In addition, due to server-based slowness, TBT times were found to be at unacceptable levels. For this reason, the W.P. Rocket plugin was first installed for the site, and server optimization was also pursued.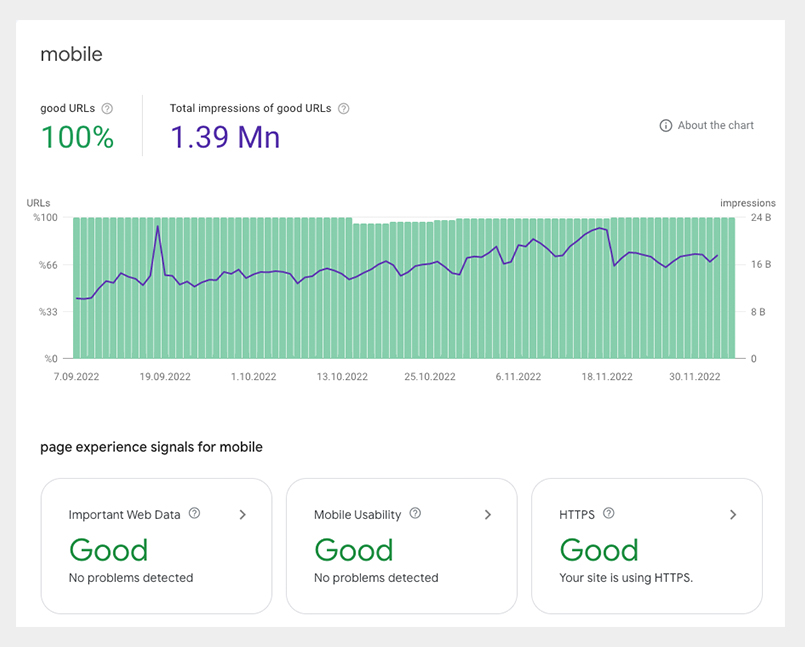 CSS and JavaScript arrangements have been made specifically for the W.P. Rocket plugin. Extra efforts were made especially for above-the-fold files, and additional CSS codes and optimizations made by excluding these files from some operations were ensured not to adversely affect the initial load time.
Thanks to these focused optimization steps, the page experience gained momentum, and in addition to the good page experience, extra impressions and clicks were obtained.
In addition, during the page experience improvement plans, WEBP visual formats were also used, and PNG and JPG formats were avoided in order to have a better effect on site speeds.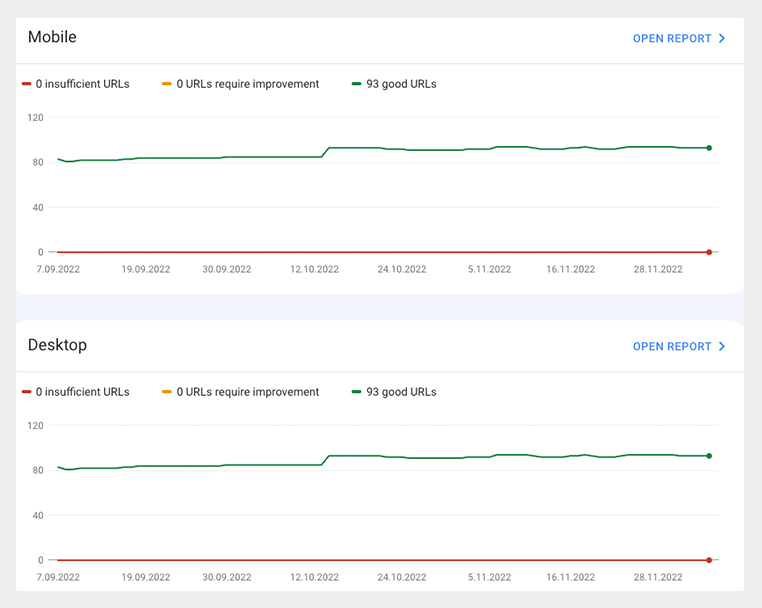 Structured Data Adjustments
Structured data can enable bots to crawl and index content on websites more meaningfully. It can allow you to gain views and clicks regardless of position. We, as Dopinger, wanted to benefit from these advantages by including structural data actions in these works. We added data such as Organization, Search box, and Local business, which are among the basic structural data, in the main page focus. In addition, we have benefited from the additions of both F.A.Q. Structured data, article, and video structured data in our blog posts.

Mevam Psychology Case Studies F.A.Q.
Click the questions to see frequently asked questions and their answers.
The Core Web Vitals tool has been a very important guide for us in terms of the technical optimizations we have carried out on our customer's websites. Within the scope of this data, the elimination of orphan pages, broken links, and coverage errors were among the main actions we have undertaken.
Content Planning and Development
In SEO, content comes first among the factors that should be given importance. In this direction, we have carried out studies on the planning of SEO-compatible content, content optimizations, and keeping the already existing content constantly updated.
Keyword, Title, and Meta Description Analysis
Especially considering the competition in the e-commerce sector, good keyword analysis is one of the essential processes. In this context, important steps have been taken to reach the targeted point with the title and meta work carried out after the keyword analysis on a sectoral basis. 
Since the drozlemozcan.com website has WordPress infrastructure, special paid plugins are used. In addition, code writing was also implemented during the improving website's speed.