With the exponential rise of computers and the internet, technology has profoundly shaped the marketing and advertising industry. While the companies used to reach their customers through television, magazines, newspapers, or billboards. The majority of the industry is carried in the internet environment nowadays, such as social media websites. These websites are required to collect data and track codes to build a stronger bond with your audience. Fortunately, it is easy to do so with the help of particular tools like Google Analytics, and it is even easier with additional tags. For example, an advertiser using a particular tag service can monitor the time spent on the website by users, what they submit, and how they enter your website. So, let's take a look at Google Tag Manager.
What Exactly Is the Google Tag Manager?
Google Tag Manager, aka GTM, is a free tagging tool that enables you to monitor and track the audience's movements and observe if the user behaves according to what you intended in the first place. It is a flexible tool that can be used for different aims, such as remarketing or the data analysis of your project on various platforms, e.g., a mobile application or a website. Furthermore, by using the GTM on any website page, you can get rid of the tag creation process done by hand, which results in more efficiency. Thanks to GTM, you become able to set up some of the tags: Google Analytics, Facebook Pixel code, etc. 
GTM also provides more effortless additions and changes in snippets of custom or templated code, known as tags, to your project. Tags can gather analytics, control advertising pixels, and add new features to a website. GTM comes with a large number of pre-programmed tag templates that don't require any novel coding.
There are some general questions about the utility and the definition of the GTM. Some of them are below as follows.
What Does a Tag Mean in GTM?
A tag is a set of JavaScript code libraries that is used to reinforce the deployment and management of Java-based codes in your websites or android/ IOS applications. These tags are created to gather data from your websites or applications. These data are collected to be sent to third-party services, which might be Facebook, LinkedIn, etc.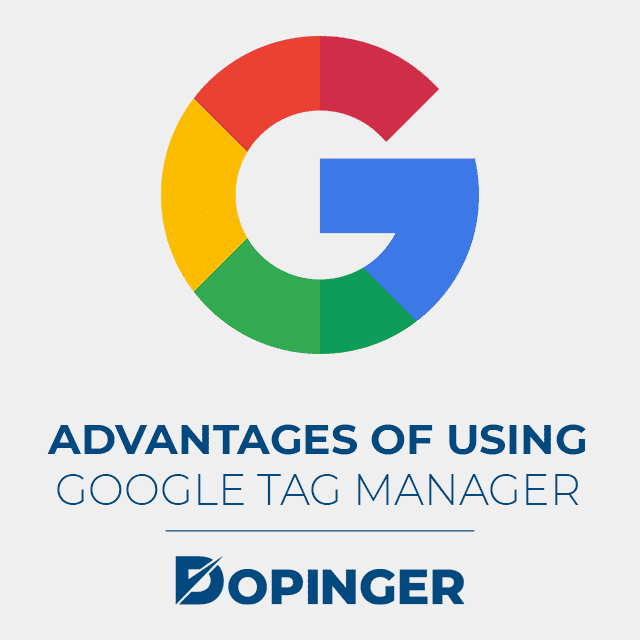 What Are The Advantages of Using GTM?
Time needed: 3 hours.
There are various benefits of using GTM. Some of them could be explained as:
Thanks to GTM, you can are one step closer to your aims about your data collection.

By using Google Tag Manager, you are enabled to make updates and additions for purposes like conversion tracking, site analytics, and remarketing. While providing infinite ways to track and monitor your users' movements, and its intuitive design allows you to change the tags at any time. 

It provides a smooth and unpainful way to check whether there is an error that occurred or not.

Moreover, you are in safe hands with the rapid-tag-loading function. Thus, you can enjoy holidays whilst your data is being gathered accurately and reliably.

With the features of GTM, a user can change the tags as much as required.

Since all the tags are supported, it is easy to do so. In addition, exact templates are also provided across Google and third-party tags in order to be used in your web or mobile app. 
Some Other Advantages
GTM provides you the opportunity to test your tools beforehand.
It is such an important feature that is served by GTM Team to their users. The Preview and Debug mode option allows users to see whether their tags work, which are fired and which are not on a page, without publishing the project.
It is safe.
All the tracking scripts are controlled during the adding phase by Google. If Google scans any malware domain or URL, the process is stopped for your data's security.
GTM has an active community with increasing popularity.
Apart from Google itself, GTM's community has contributed to the service by adding new resources, blog posts, and tutorials. One of the numerous advantages of this community is borrowing and building upon scripts created by other users.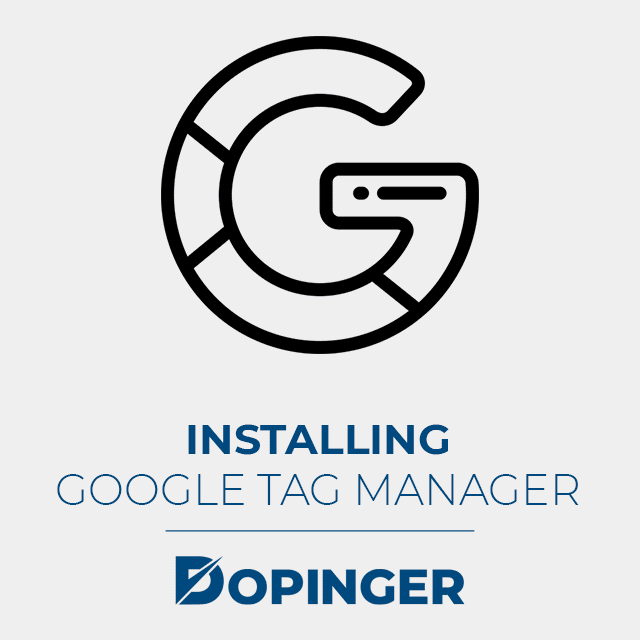 Installing Google Tag Manager
In order to use the services provided by GTM, you have to be a part of it first. So here is the process of creating an account:
Create An Account
At first, you have to create your free Google Tag Manager account. On the original GTM page, you will see the "Sign Up For Free" button. Click on it, and you it will ask you to type down your account name, choose where you are from, and your container name (aka your website). Along with these steps, you have to determine the platform where you want GTM to use. The contents are Web, IOS, Android, AMP (Accelerated Mobile Pages), and Servers. However, the server option is still in the beta version. After you are done with the arrangements, you have to click the "create" button. After this, you will see the terms of service. If you agree, click yes. In the end, you have created your first container related to Google Tag Manager. 
Installing the Codes
Once you complete the account-creating phase, there will be two codes appearing on your screen in a box. Don't worry if you close it. They are always reachable by your GTM code (starts with GTM-******* and you can see it at the top-right on the screen. Just click on it), and you can apply the codes anytime you feel ready to do so. You need to place the given code on the top as high in the <head> of your page as possible. For the code below the top one, paste it somewhere in the <body> tag.
Arranging a Tag and Things You Need to be Careful About
After creating your account, you will need to know how to arrange a tag. It is provided users to have limitless configurations of tags in Google Tag Manager. However, it is crucial to create proper naming so that your tags do not end up with a mess. To overcome the probability of this problem occurring, Google itself recommends its users naming in an order going like typing the tag name first, name of the app as second, and the other details as last one.
Creating a New Tag
When you log in to the GTA, you see a dashboard in the workspace section. On the dashboard, there is the "add a new tag" button on the little top-left of the screen (if you cannot see it, use the "find in page" options through your browser). After doing so, you will see a mini-tab with the "Tag Configuration" part on the top and the "Triggering" section. You can title your tag on the top-left, and by clicking on the "Tag Configuration" part, you will be able to select a tag type. There are plenty of tag options you can see among tag types.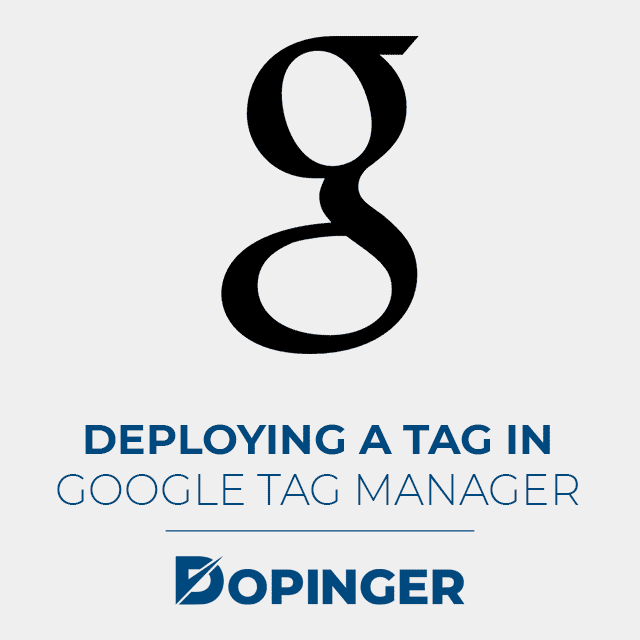 Step-by-Step Guide for Deploying a Tag in GTM
Although it looks complex to deploy a tag for your GTM, it is an easy task even for beginners, and you can get better day by day through practice. For example, I will be specifying how to deploy a Universal Analytics:
After clicking the "Tag Configuration," select Universal Analytics.
Once you select, you can choose a track type based on your wish. For instance, choosing Page View will enable you to know sites that the users visit. 
You should choose a Google Analytics Settings Variable, or create a new one. To create a new variable, you can follow the path described below:
You have to select a new variable.
After selecting the variable, a new screen named "Variable Configuration" will appear. Enter or copy-paste your Google Analytics ID inside the Tracking ID box.
The Second Part
After completing the part before, you need to decide which trigger you want to move on with for your tag. For example, if you choose "All pages.", you can have the information of visitors who stop over any of your websites.
Then, if you feel satisfied and completed, save your tag by clicking the "Save" button on the top-right of the screen.
 Next, you need to submit your tag by pressing the "Submit" button on the very top-right corner of the screen so that your tag works. 
After pressing it, if you are satisfied with your tag and ready to go, choose the "Publish and Create Version" box and click on the "Publish" on the very top-right corner of the screen. 
After all of these phases, check the Versions section next to Workshop to be sure whether your tag actually works or not. 
Frequently Asked Question About Google Tag Manager
Now we will look into the question asked about GTM most and their answers.
What are the tags, triggers, and variables?
Tags are snippets of (generally) JavaScript codes that are embedded in your page. Triggers determine when/ where a tag is fired. Finally, tags and triggers acquire the additional information through variables.   

What is the difference between Google Tag Manager and Google Analytics?
While GTM's function is collecting and managing third-party data without analyzing them, Google Analytics provides reporting and analyzing services. 
Can I give a permission for multiple access for multiple people?
Yes, Google Tag Manager allows you to do so. While a specific person/ group of people can have primary access to the account, it is possible to grant different permission levels to other employees such as reading, editing, publishing, or no access at all.
What can Google Tag Manager track?
Google Tag Manager can track page views, accelerated mobile pages (AMP), mobile apps, clicks such as contact (e-mail/phone number) and button clicks, forms like form submissions or form abandonments. It can also track video and audio players such as YouTube and Mixcloud. There are almost infinite numbers of tracking options.
Can I remove Google Tag Manager from my project?
Yes, you can. Just erase all GTM container codes from your page, and GTM will no longer be on your page. 
Conclusion: Google Tag Manager
Google Tag Manager is a tool used extensively by those running their companies among digital marketing. Thanks to GTM, you can operate tags without the requirement of editing code. Google simply offers a free tool that is accurate, reliable, efficient, and practical to solve your tag management problems. In addition, we have learned that it allows you to receive information continuously, especially as a result of uploading codes such as tracking code, Facebook Pixel code, analytics, remarketing, retargeting to your website once. You can select dozens of tags with different types of tracking options by creating or choosing a different type of variable.
Besides, it opens a window for its users an easier way to collect data for their project while they can change their tags as much as they desire. Moreover, you feel protected with the enhanced security protocol of Google testing whether the tag you have created works appropriately or not. While all of these are happening, you can feel confident about the future of GTM since they have growing popularity and community. You just need to follow the creation of the account and creation of tag steps explained above, and you are good to go!
Google Tag Manager is a benefactor, especially for digital marketers, that should be the first option coming to your mind so that you can expand your business.
We think that you may also be interested in
What Is Buzz Marketing?
which is our previous post about
Digital Marketing
.