Every business organization that wishes to exist in the digital world has a website, a product to sell, or a service to offer on the Internet. Sometimes this is a product, and other times it is information. Whatever they are selling, they want to be at the top of internet searches and get a lot of clicks. They do this through SEO content and advertisements. SEO content has become a popular concept in recent years all over the world. This article will discuss Google's innovations, best SEO practices, SEO tricks, and tips for Google SEO in 2023.
What Is SEO?
People use the Internet to play games, shop, do their daily tasks, or run their businesses. As a side effect, there is a growing need for information, and people expect search engines to provide the most relevant information. This is where SEO comes into play. So, what exactly is SEO? The meaning of search engine optimization emerges from the direct expansion of the word SEO.
What Is SEO Content?
Text, photos, and videos can all be used as SEO content. To begin, one of the most important factors that cause us to come across is our search history. Ads show on the sites you often visit and check. For instance, suppose you wanted to buy a shoe and used a search engine to find it. It will continue to display the ad for the product you are looking for, for a specific amount of time, which may change on the time set by the company. The terms we use in our searches are very important as there are keywords in SEO material, which can include articles and product descriptions. When these keywords or terms match the information and product you're looking for, they rise higher in search results. For example, if you search for "blue sneakers," SEO will return any document that contains the words "blue, sneakers, blue sneakers."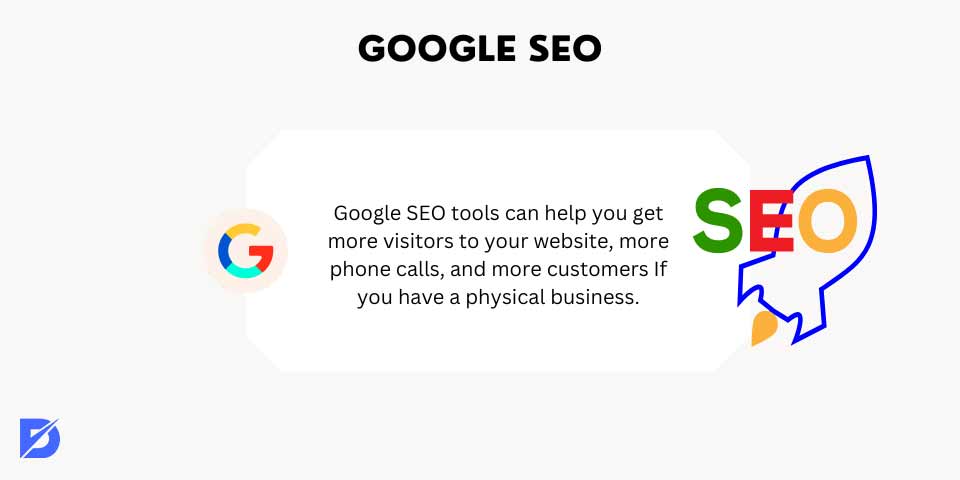 Google SEO
Now that your concerns about SEO and SEO-related content have been answered, we can move on to Google SEO. Google is already the most popular search engine in the world. This is because it provides many advantages to its users. Google SEO tools can help you get more visitors to your website, more phone calls, and more customers If you have a physical business. Google SEO, as the term implies, is a type of advertising.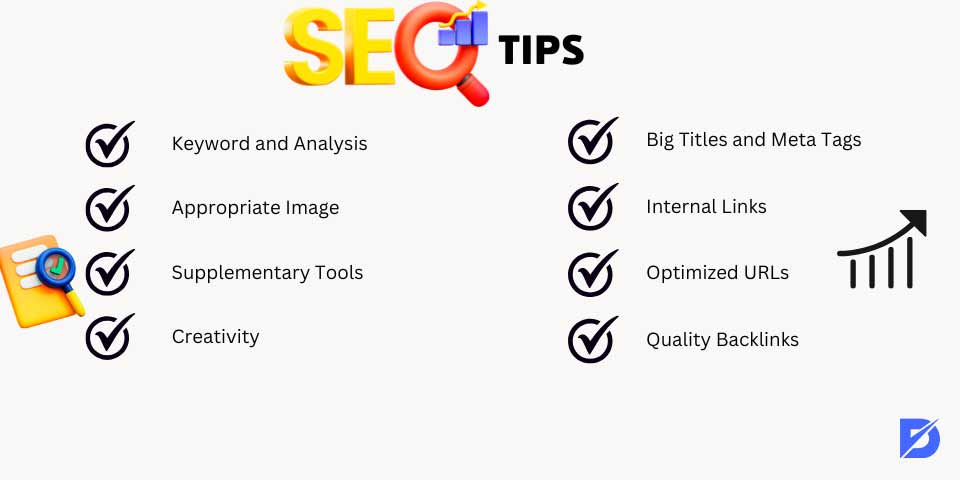 SEO Tips
Here are some best tips for SEO for beginners or those who are wondering why they can't seem to stand out in Google searches.
Keyword and Analysis
One of the most important aspects of SEO methods is selecting the right keywords and conducting proper website analysis. You should prefer phrases that are directly related to your website in order to stand out in Google searches. On the other hand, you should analyze the work of competitive companies or institutions to understand how they have risen to the top. There are tools that allow you to do these things quickly and easily. They enable you to find keywords as well as to conduct competitor research. Focusing on two of these first would be great tips.
Appropriate Image
Furthermore, the compatibility of the photos you use or plan to use on your site with the content and site integrity is critical. Content and site-compatible content will help you rank high in search engines.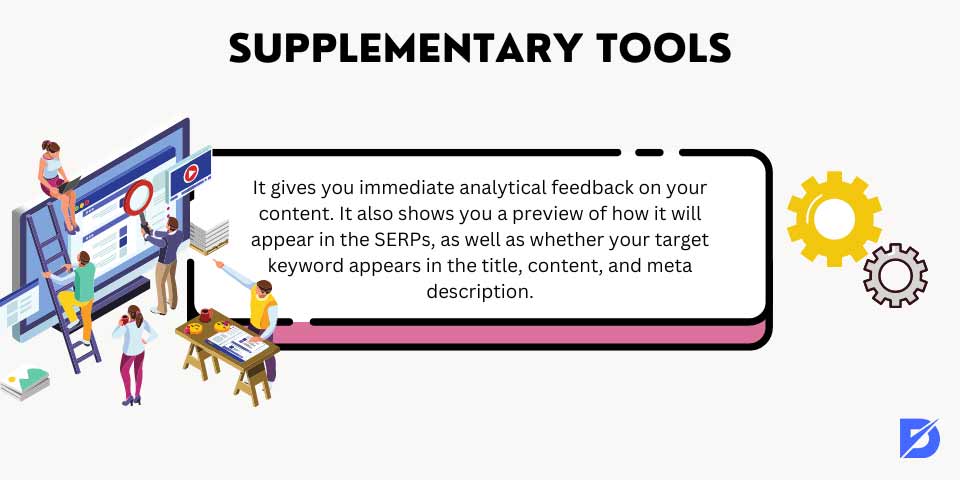 Supplementary Tools
Check out what Google thinks of the tool Yoast widget. It gives you immediate analytical feedback on your content. It also shows you a preview of how it will appear in the SERPs, as well as whether your target keyword appears in the title, content, and meta description.
Creativity
Being unique is critical for SEO content. The absence of duplicate content will have an impact on both the speed with which you can access the right information and your credibility. Being creative will propel you up the Google SEO rankings and, as a result, increase the number of visitors to your site.
Big Titles and Meta Tags
Effective title and meta tag writing will put you ahead of your competitors. If you find it challenging to complete these tasks or do not have the time, helpful tools have been created to assist you. You will be more effective and visible as a result of these new tools.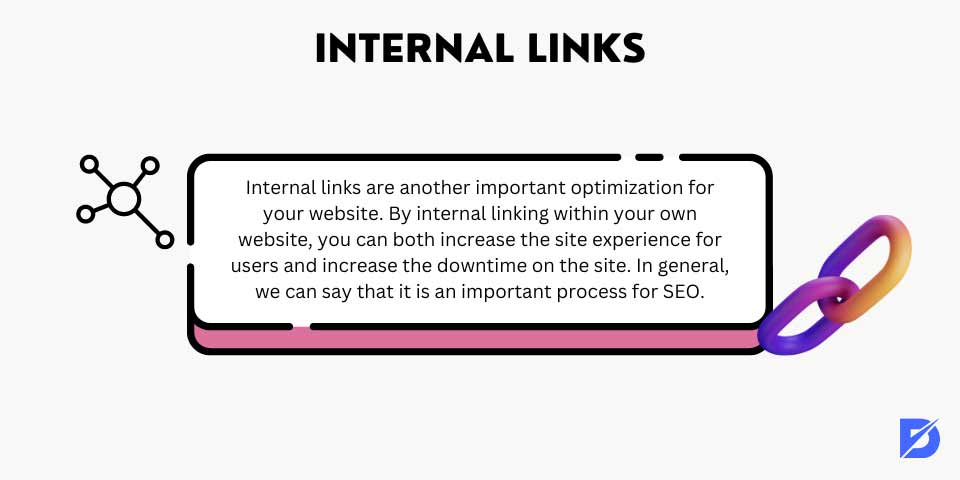 Internal Links
Internal links are another essential optimization for your website. By internal linking within your own website, you can both increase the site experience for users and increase the downtime on the site. In general, we can say that it is an essential process for SEO best practices.
Optimized URLs
It's a pretty important process when it comes to how it does that when creating a URL. You can experience healthier development by optimizing URL structures for your website.
Quality Backlinks
Backlinks are another critical step that is indispensable for SEO. Getting backlinks related to your business area from a quality and reliable sites is very important. It will contribute to your SEO process.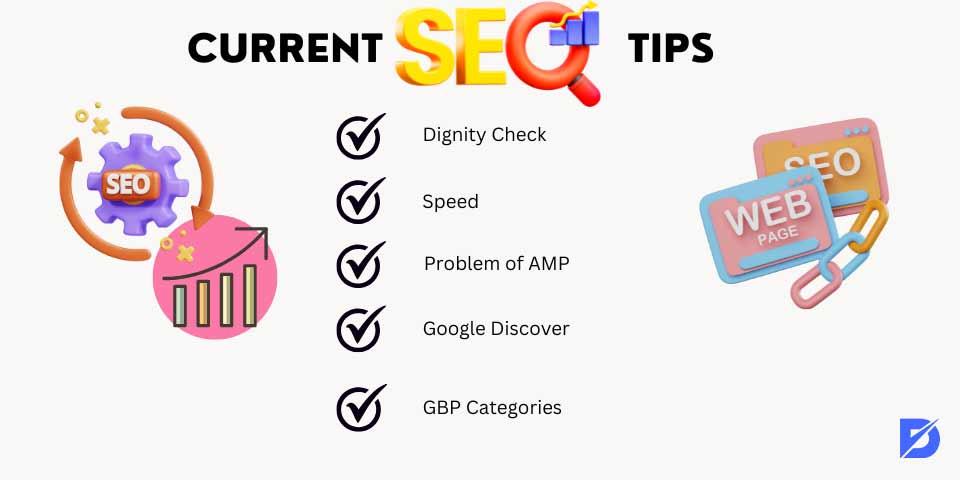 Current SEO Tips
SEO is more common in 2023 than it has ever been. Of course, Google SEO is the most affected. Everyone is curious about Google SEO tips for 2023. These new SEO tips are more recent and functional than previous ones. It would not be incorrect to say that changes in SEO will occur in 2023 because everyone is closely following the latest SEO trends and foreseeing them with wide eyes.
Dignity Check
The idea is that Google will judge your site based on what other people are saying about it. For example, if someone remarks negatively about you, Google SEO may remove you from their searches. Google quality evaluators frequently conduct reputation research on other websites, and it is believed that Google can do the same. As a result, it is in your best interest to incorporate reputation research into your SEO audit process.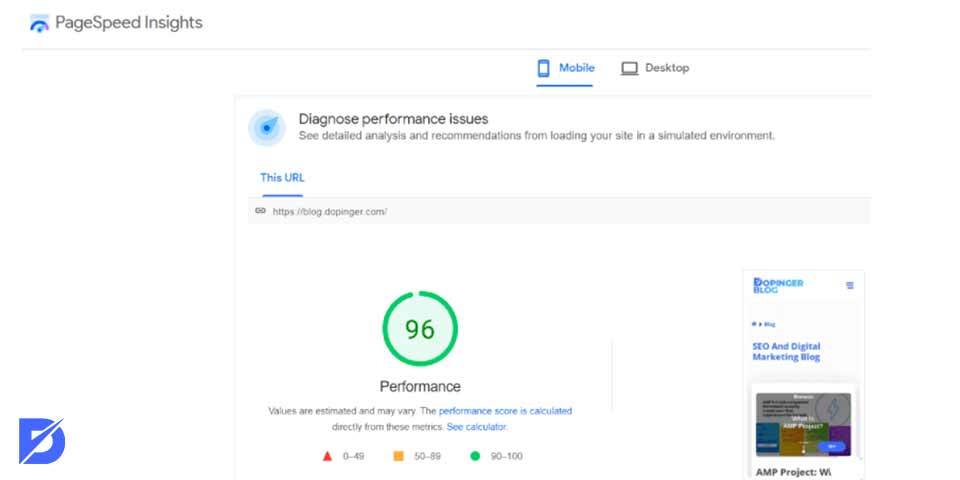 Speed
Speed has always been critical, but sites should be as quick as possible, especially in 2023. Those concerned about the sites' speed believe they will become even faster this year. This is due to Google favoring fast sites. If you're still having problems with speed or are curious about how fast it is, hurry up and check it out!
Problem of AMP
Last year, we observed that everyone began to phase out AMPs. The main reason for this was that Google would no longer use it as part of the top-ranking scale. However, some businesses were performing this task in two versions for various reasons. According to Google SEO Tips for 2023, this is no longer necessary.
Google Discover
What is Google Discover, though? Google Discover isn't exactly new, but it wasn't commonly used. However, it appears that people will be using it more frequently this year. The density resembles a social media density rather than an SEO density. As a result, it appears that it will be used as one of the top Google SEO tips in 2023.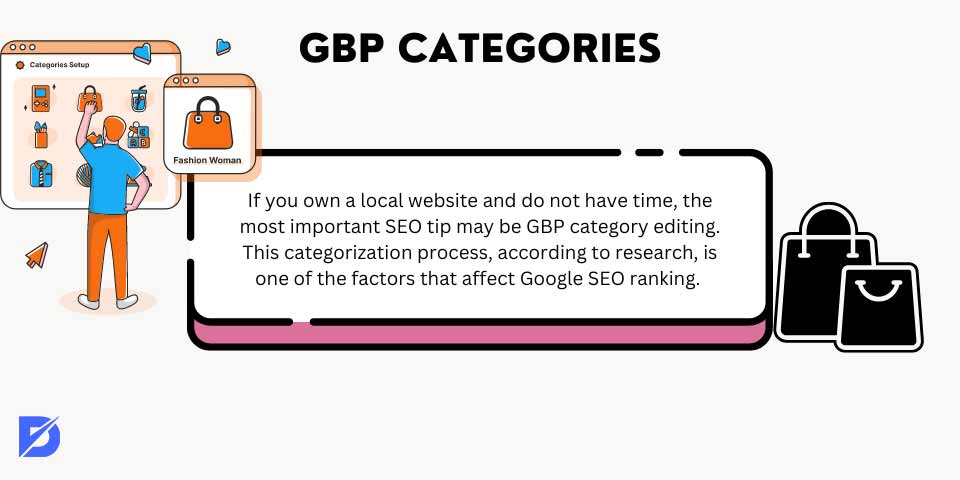 GBP Categories
If you own a local website and do not have time, the most important SEO tip may be GBP category editing. This categorization process, according to research, is one of the factors that affect Google SEO ranking. Check your Google Business Profile categories to ensure you are not missing out on 2023 SEO tips.
If you want to be more visible to your potential customers, consider getting local SEO services. We also offer our new SEO training campaign to help individuals or organizations improve their website's visibility and attract more organic traffic from search engines!
Conclusion
Finally, we had the opportunity today with this article to examine what awaits us in the field of SEO in this new year. Under the main topic of Google SEO Tips for 2023 and the subheadings of what is SEO, SEO content, SEO Tips. Some general SEO concepts remained, such as Keyword and Analysis, Appropriate Images, Supplementary Tools, Big Titles, and Meta Tags, while others vanished. In addition, we have come across new or important concepts such as Dignity Check, Speed, AMP Problem, Google Discover, and GBP Categories in new forms. In light of this, we can say that 2023 is a new year, and it appears to be a year in which SEO may branch out with all of its innovations and classic general concepts. As a result, you can find all of the new SEO types and the basic ones in this article.