NetBT Case Study
NetBT Danışmanlık is a technology company that offers innovative technology solutions and services. This company, which is a business partner in the electronic transformation processes of customers in Turkey with its R&D team, needed professional help in digital marketing. By getting a professional SEO service, they aimed to make their websites more visible in the digital environment and to reach their customers faster.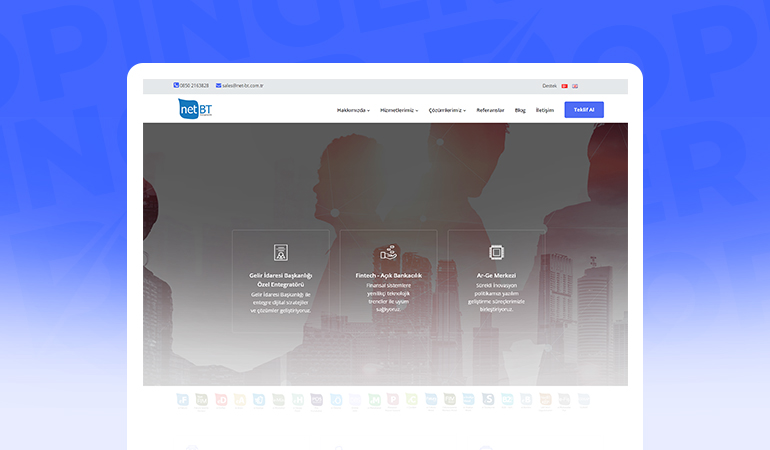 In 2021, they took their first steps in digital marketing by contacting Dopinger. After NetBT Danışmanlık contacted us, we wanted to analyze its aims well.
Their aim was to rise in the pages of special integrator solutions and financial solutions, such as "e-fatura", "e-mutabakat", "açık bankacılık" and "e-hesap özeti" in general. We, on the other hand, achieved an increase that almost quadrupled their average position in the 6-month period.
As a result of 6 months of work, we managed to increase our impression rates by 18 times, that is, by approximately 1800%. There is a 17-fold increase in the total number of clicks, which is perhaps one of the issues that we attach the most importance to. In terms of average position in the rankings, we managed to bring it from 41 to 10 in a 6-month period. In other words, we have achieved a 4-fold increase here as well. So how did we achieve this success? Before explaining this, let's share a table with you where you can take a closer look at our statistics.

Now that we have taken a closer look at our positions on the keywords, we can now take a detailed look at the difference between impressions and clicks on some keywords. As you can see in the table below, there has been a huge increase in the difference between clicks and impressions in the 6-month period. For example, the 6-month click difference for the word "e-arşiv" is 206, and the impression difference is 2,231,271. In the word "netbt," the click difference is 555, and the impression difference is 1939. For this reason, as a result of our work, we have also contributed to 

So How Were We Able to Achieve That?
There were a few fundamental questions that we needed to analyze well before starting our work. First, what does our customer expect from us? Second, what are users' search intentions, and what do they want? Let's analyze the answers to these questions and examine what we did on their application together.

Keyword Targeting
One of the most basic and important issues in SEO is keyword research. In this step, we focused on the keywords of our customers, and by doing competitor analysis, we caught keyword gaps and gained advantages in the short term of our work. Then we established the foundations of the site by adding crucial keywords to the already existing content within the website. What we paid the most attention to in this step was not to use keywords just for the sake of using them. One of the most common misconceptions is that the more keywords one uses, the higher the performance it will have. We have always used our keywords without contaminating the naturalness of the content and without falling into repetition. Remember, search engine bots evaluate you based on the value you provide to the user. Unnecessary keywords always create a negative user experience.
Content Optimization
The most important criterion at every stage of our work surely is the content. Because bad content does not attract both users and search engine bots. So, what did we do for our customers in terms of content?
We regularly entered content in all main categories,
We took special care to keep the content simple and of high quality.
We have meticulously arranged Heading Structures.
We enriched the content with images and videos, and thanks to these actions, we achieved significant increases in the number of impressions/clicks.
Website Speed Optimization
Website speed is one of the most important criteria for a good user experience. We have carefully made improvements in site speed for our client. As a result of the improvements, we increased our desktop speed to 95 and mobile speed to 82. So what did we do for site speed optimization? We have:
Reduced the image sizes,
Minimized the extra CSS and JS files,
Ensured that the images were responsive,
Checked the pages that give 404,
Always choosen the image format as JPG instead of PNG.

Technical Work
We started to carry out technical analyzes on our NetBT Danışmanlık website, especially within the framework of core web vitals.
In this way, we took advantage of good page views by pulling our page experience metrics to 100% levels and enabling it to affect our rankings. What Other Technical SEO Work Have We Performed?
Fixing 404 errors
Broken Link Checks
Fixing errors in the coverage reports
Controlling the excluded pages
Optimizing the crawl budget
In addition, we analyzed our website in the form of weekly routines through technical tools such as Ahrefs, Semrush, and Screaming frog. We aimed to minimize technical errors by creating plans with the data we obtained in light of these analyzes.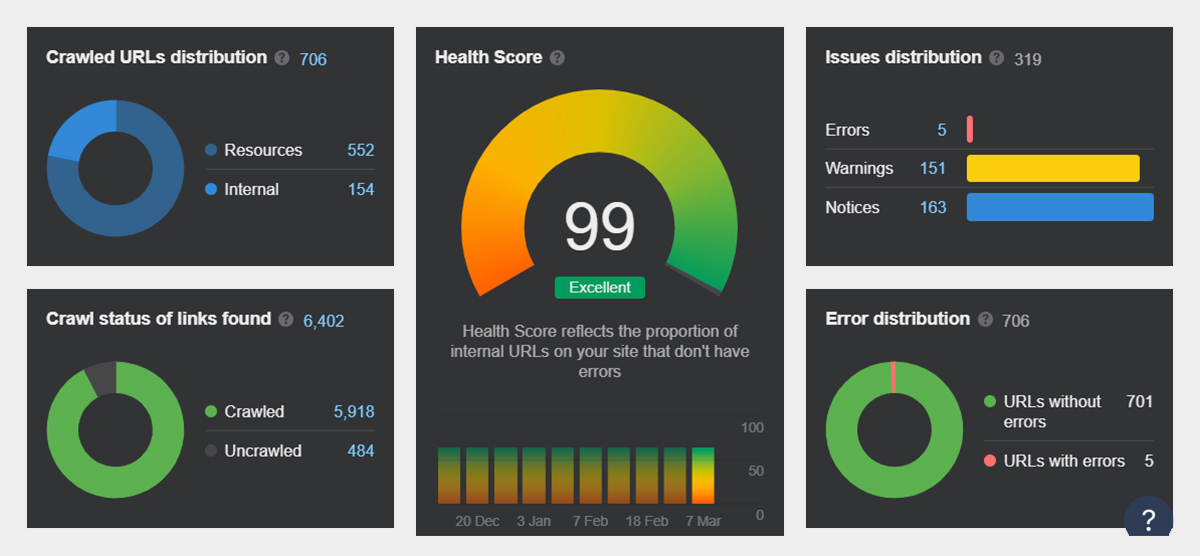 Adding Structured Data
Structured data allows Google search engine bots to better understand your site. A better understanding of your site by search engine bots will result in better rankings. Knowing this, we have carried out adding structural data in its finest detail and ensured their periodic controls. We increased both click-through rates and view rates thanks to FAQ structures and video-structured schema mark-ups suitable for user search intent.

What's Next?
It is inevitable to reach such a result with the right strategies and regular check-ups for progress methods. So what are we planning for next? First of all, it is our first goal to protect the current position of our customers. Then, of course, we have the goal of coming to the first page on all service pages. In addition, we aim to be in constant communication and show the fastest reactions according to the new targets and new services of our customers. Finally, we have a goal of increasing our customer's brand awareness to much higher levels than it is now.