With 500 million monthly active users in the 21st century, when social media platforms are in their golden age, Instagram occupies a very solid place in advertising preferences. With this number of users, it successfully undertakes the task of being the second most visited social media platform after Facebook. This situation causes more users to spend time on this social media platform every day, and therefore businesses turn to it for advertising purposes. Therefore, Instagram ads are one of the first advertising methods used by any company or brand that wants to expand their business or directly promote their products and campaigns.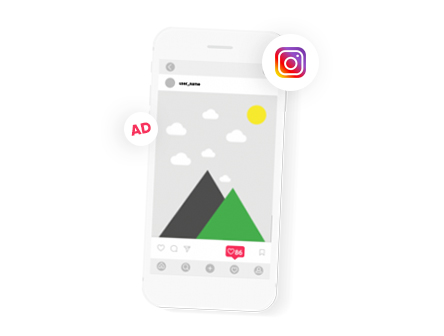 Instagram;
With 180 million active business accounts, 130 million selectively viewed ad posts every month, and 22 million product views per day, it is one of the most active environments in the world in terms of advertising. In line with this data, Instagram ads are a tool that every brand that wants to grow its business and sell more products and services should use.
In addition, since blocking Instagram ads is not yet possible from mobile devices, except for AdBlockers, opting for these ads also allows you to reach more people. For individuals who want to get information about Instagram ads, let's go into more detail about this now.
Instagram Advertising Models
There can be many different Instagram ad models. Some of these formats are:
Story ads,
Photo ads,
Video ads,
Reels ads,
Collection ads,
Shopping ads.
Now let's delve deeper into this information about Instagram ads.
Instagram Story Ads
Instagram story ads are a type of ad that is not displayed in the news feed. Instead, they appear in users' stories. 500 million Instagram users view Instagram stories every day, which means many people will see your story ad. Instagram story ads can be created in two ways:
1. Traditional Instagram Story Ads, which are full-screen images or videos that you choose with a message containing a call to action that directs users to your profile, website, or anywhere else you want them to go, quickly scrolling. 2. Instagram Fast Experience Story Ads, if a picture or video in a story is not sufficient, you can switch to Fast Experience Story Ads. These ads, formerly known as canvas ads, are known for their extraordinary ability to draw the viewer into the ad. The advanced features of Fast Experience Ads allow you to add text tags specifying specific benefits, as well as the option to take visitors directly to your website by scrolling up.
Instagram Photo Ads
One of the best Instagram advertising methods is photo ads. Instagram is a visual platform and the concept of this social media platform is to share certain images. So if you want to advertise effectively, you will need high-quality ads. Instagram photo ads are the best way to do this. As the title suggests, photo ads consist of a photo, a description, and a call to action. Trendyol Instagram ads are the clearest example of this.

Instagram Video Ads
Videos are the social media content of the future. Videos have become increasingly important in recent years, especially on a platform originally designed for images, such as Instagram. It is possible to take your Instagram Ads one step further by using videos. This ad format allows you to better engage your audience. With Instagram's autoplay feature, you can grab their attention and direct them to your brand at a glance. Video Ads on Instagram have the same features as Photo Ads, but they can attract more attention if you have the creative skills to create them. Every new product introduced is another opportunity to grab the viewer's attention and persuade them to buy. A Video Ad can make a huge difference and is a great way to reach large numbers of people in a short amount of time.
Instagram Reels Ads
Among Instagram Ads, Instagram reels ads are shown between Reels videos with similar characteristics to stories ads (vertical full screen videos) and can be up to 30 seconds long. They must contain sound or music to integrate well with Natural Reels videos. Instagram game ads are the most successful example of such ads.

Instagram Collection Ads
Instagram Collection ads are one of the most important types of Instagram ads. At first, they look like a classic Instagram photo post. However, in the lower left corner, there is a small shopping cart indicating that this is a collection ad. When users click on the shopping cart, they are taken directly to the products offered in the article. This is a very powerful Instagram ads model outside of the traditional e-Commerce industry. For example, if you sell textiles, you can display your textile products that are similar to the pieces in a combination shared by a famous person in the same post. Likewise, you can show people exactly what they need for a similar outfit.

Instagram Shopping Ads
Instagram shopping ads are very similar to collection ads. When you touch the image in a shopping ad, a link appears that will take you to a page where you can purchase the product. This is another great way to provide viewers with a seamless experience by eliminating all the barriers between deciding to buy something and the actual payment process.
Contact us now to get Instagram Advertising consultancy!
If you want your Instagram advertising work to be carried out by dopinger experts, contact us now.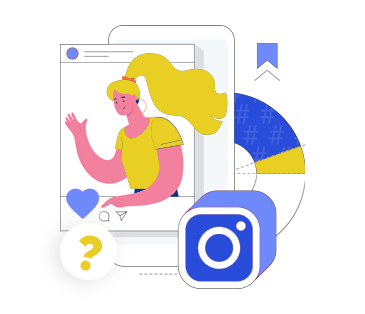 How to Advertise on Instagram
There are two ways to create Instagram ad campaigns:
Promote a post within the Instagram app, Create from the Ad Manager.
Promoting an existing post only takes a few clicks and can be done directly from the Instagram app, but it lacks the customization options found in the Ad Manager. Now let's take a closer look at these two methods.
Promote a Post In the Instagram App
The easiest way to start advertising on Instagram is to promote one of your current Instagram posts, also known as Instagram Promotions. If you have a post that is performing well in terms of engagement, promoting it within the app is a quick and easy way to increase the success of the post. This way, you can reach new people who do not already follow you and promote the post and product to them.
To do this, you will need a business or creator account on Instagram. You will also need to have a Facebook business page linked to your Instagram account. If you meet these requirements, simply click the "Promote" button to turn the post into an ad. You will be asked to select the target audience, objective, budget, and duration for your ad.
After completing these steps, your ad will be reviewed by Facebook and will most likely be approved. Therefore, you do not need to worry about "Why are my Instagram ads not being approved?" as there is a 24-hour deadline for approval. You can track the results of your ad in the "Ads" tab on your Instagram profile and access various statistical data to learn what you need to do to be more successful. Finally, your Instagram ad invoice will be emailed to you.

Creating an Ad in Ad Manager
To take full advantage of Instagram's comprehensive targeting, creative, and reporting features and create ad campaigns, you can use Facebook's Ad Manager. Facebook is the preferred application for creating Instagram ads.
How to Advertise a Product on Instagram
If you want to advertise a product on Instagram, you must first upload a photo as usual. Then, tap "Tag Products." In the final step, enter the product name and then select the relevant product. You can also use shopping stickers to tag your products in Instagram stories. You should also remember to use shopping stickers in stories to tag your products in Instagram stories.
Let Us Manage Your Instagram Ads! 
If you want your Instagram ads to generate higher returns with lower budgets, you can get help from a Dopinger expert to create and manage your ads.
Contact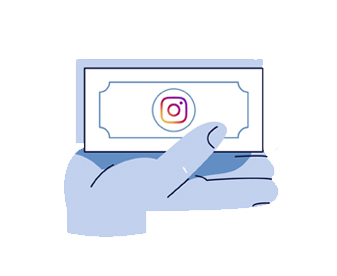 Instagram Advertising Fees
How much are Instagram ads?" is the first question asked by every brand that wants to use these ads. Instagram ads' cost-per-click fee can range from a few cents to several dollars. The average cost per click for Instagram ads is around $1.00. Instagram ads are taxable and include an advertising tax of 18%. Approximately how much a daily ad will be displayed depending on the selected target audience is determined in your ad creation process. Instagram-sponsored ads allow you to attract more users as followers, encourage them to buy your products and services, and increase your visibility. 
Instagram Story Advertising Prices
Instagram story ad prices are the same as standard ad prices. In addition, brands that want to benefit from Instagram ads can purchase one of 3 different monthly Instagram packages: advantage, pro, and standard. These packages can be used in many different Instagram ad models. The number of target audiences to be reached and the extra services to be provided vary according to the characteristics of the purchased package.
Things to Consider When Advertising on Instagram
There are a few important things to consider when it comes to Instagram ads. First of all, when advertising on Instagram, it is necessary to pay attention to the correct size and resolution of the images. A ratio of 1:1 or 4:5 has proven to be the most optimal ratio on mobile devices. For stories, you need to choose the 9:16 format.
Make sure the captions in Instagram ads are short, meaningful, and appropriate to the language of your target audience. If you are addressing a Turkish target group, a Turkish text will be more successful than an English one. If you are addressing international customers, you should make sure that you are not communicating in Turkish. You can also create different ads for different audiences. Hashtags are not always necessary in advertisements as they do not offer any direct added value. However, you can improve the post and have it rank in the same category as relevant posts.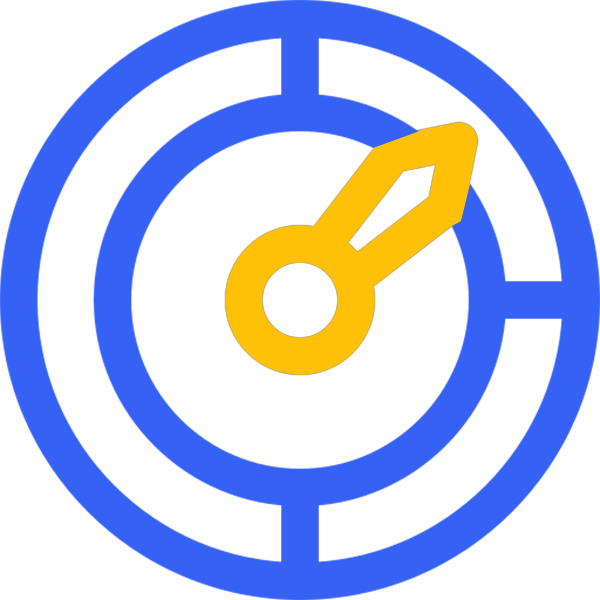 KPI Determination
What do you want to achieve with advertising? Instagram queries this and then displays the ad accordingly. You can select conversions or find them here. It's important that your ad is relevant, that is, includes a CTA for conversions, and is attractively formulated.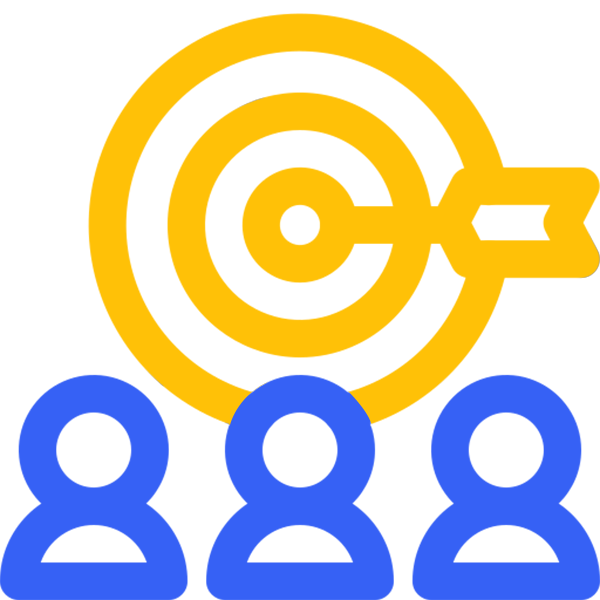 Target Audience
"Who is your target audience?" and "How do Instagram ads come out?" questions are very important questions in understanding Instagram ads. The great thing about their ads is that you can set the target audience flexibly and specifically. It is very important in Instagram ads to focus on the target audience without getting lost in the details.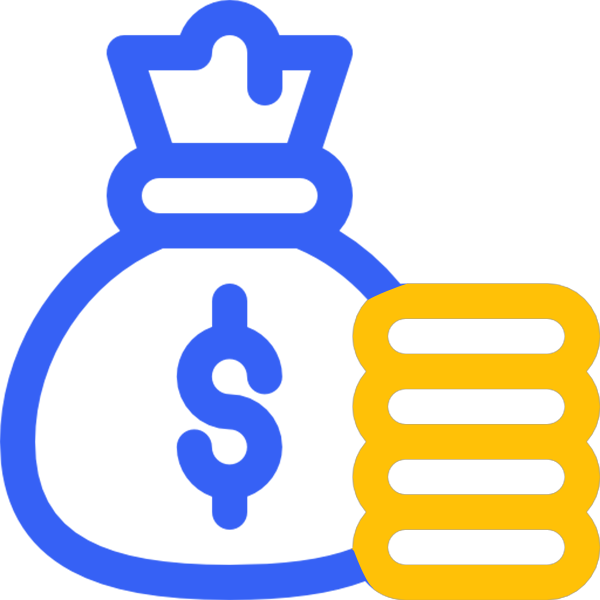 Budget
Instagram ad budget, ad duration, and specific placement (feed or story) are important. You need to ensure that the budget and duration are adequate but neither too high nor too long and that the assets are suitable for the relevant placement.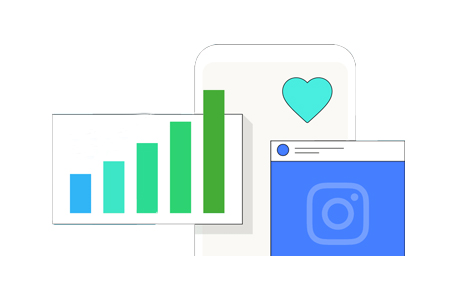 Dopinger Instagram Advertising Service
Why should you manage your Instagram advertising processes with the Dopinger team of experts? Let's answer right away.
Dopinger offers an average of 200% ROI to its business partners with the successful campaigns it manages. We provide support with all our experience in order to achieve high conversion rates with your low-budget advertising campaigns. We also send you your campaign reports transparently.
By making plans on the KPIs you set, as Dopinger, we always ensure that you get the best with our professional support for your success.
Instagram Advertising Services F.A.Q.
Click the questions to see frequently asked questions and their answers.
How Much Should the Instagram Advertising Budget Be?
The Instagram advertising budget depends on a number of factors, including your business goals, target audience, and the size of your business. In this context, the standard package is ideal for those who are just starting out with Instagram ads.
How Long Does Instagram Ad Approval Take?
Instagram ad approvals will be approved within 24 hours at the latest after the ad is uploaded.
Does Instagram Advertising Work?
Taking advantage of Instagram ads is essential for your company's growth, and it definitely works. Today, users reach many products and services through Instagram ads.
How to Cancel Ads on Instagram?
Instagram ads are automatically canceled within 24 hours. Users who want to cancel before this period can cancel and delete by going to the ads area in their profile.