Do I need SEO for eBay, or how to? Will optimizing my listings help me sell more? Will I have advantages over my competitors? If you ask yourself these questions, you surely want to increase visibility and sales volume by optimizing the adverts. Let's see in detail how SEO on eBay works.
Table of Contents
Why SEO for eBay Is Better
Many sellers on eBay do not take care of the SEO optimization of the advertisements. Assuming that it's one of the most famous marketplaces globally; they think it is not necessary to apply or invest in such activities.
They mistakenly think that paying eBay is enough, and it will take care of giving visibility to the adverts. Although we are talking about a well-known marketplace that invests in advertising; what is the situation regarding organic positioning on Google?
eBay has suffered several penalties from Panda (Algorithm introduced by Google in 2011); which has detected a large amount of duplicate content on the marketplace. Over the years, several collapses of organic visibility have affected the sales of many eBay stores.
By making a trivial check in Google's SERPs and crossing the product sectors, you immediately notice that the most affected categories are clothing, electronics, and telephony whose stores always tend to copy the product descriptions. Other sectors, such as modern antiques and antiques, however, have remained unchanged.
This explains the reasons for the closure of countless advertisements on the platform. Also makes you understand how important it is to invest in SEO services for eBay to increase the internal visibility of the marketplace and the positioning on search engines.
Techniques for Optimizing eBay Listings for Search Engines
Although eBay constantly changes its "Best Match" algorithm and nobody knows the positioning factors precisely; there are still many SEO factors that have always improved the visibility of the ads on "Cassini" (that's what the eBay search engine is called):
Let's see in detail how to optimize each of these aspects from an SEO point of view.
Note: for those who do SEO for eCommerce on a professional level, the points that I will cover may seem trivial; on the contrary, they can be handy for those who do not know the basics. In fact, before continuing, it is advisable to read the SEO guide for beginners to better understand the proposed optimizations.
Titles
For the title of your listing, also used as the title tag of the snippets in SERP, you have 80 characters that you need to make the most of it by:
entering the main keyword that represents the product;
using all available characters for a better performance of the title;
reporting the name of the product at the beginning.
For example, let's say you have a shoe store, and you need to sell a pair of Nike Air Max shoes on eBay. Many sellers offer a title not optimized for search engines like "Nike Air Max 90", while an effective title could be:
"Nike Air Max 90 Essential New Shoes for Men Color Black Sizes 41/42/43/44"
Furthermore, if you have an e-commerce site, the need to import your listings from eBay to your store through modules or plugins may arise. Dropshipping is the same requirement for those who want to import entire catalogs to their eBay store.
This way of working is the main cause that generates duplicate content; therefore, your adverts will be identical to those of other sellers.
To avoid penalties, in these cases, I recommend that you immediately change both the title of the listing on eBay, but also the title of the product page on your e-commerce site.
Subheadings
Subheadings allow you to provide more product information to potential customers. Invest in subtitles and use all 55 characters available by entering keywords related to the product you want to sell.
For more information on keyword research, you can read the guide: "How to Do Keyword Research? (Things to Consider)".
Categories
Categories play a critical role in positioning on eBay and in the logic of e-commerce. They must be clear, but above all, consistent for potential customers.
Select the category most relevant to the product on sale and consider adding a second category if you believe that your product is related to multiple categories.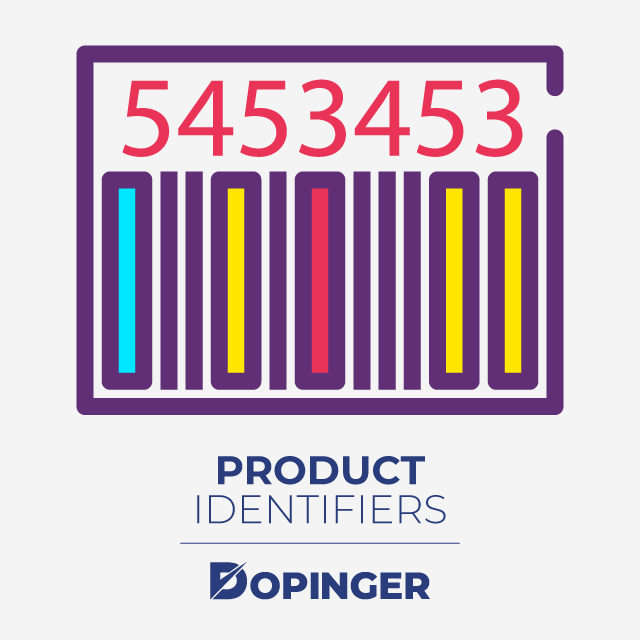 Product Identifiers
Product identifiers, required for many categories, will increase your visibility on eBay and Google search results. The most common product identifiers are:
UPC (Universal Product Code): 12-digit codes used to identify products. When you enter a UPC for an advertisement using the product details; specify the entire number shown at the bottom of the barcode, including the smaller numbers on the left and right.
EAN (European Article Numbering): 12-digit numeric strings used to identify products. You can find the EAN code on the packaging or the product cover. When entering an EAN code for an advertisement using product details, be sure to specify the whole number at the bottom of the barcode.
ISBN-EAN (International Standard Book Number – European Article Numbering): we use this 13-digit number to identify books internationally. This number is also used for other publications similar to books, such as audiobooks. The ISBN-EAN code is located on the product cover.
ISBN (International Standard Book Number): is a 10 or 13 digit number used to identify books and similar products, such as audiobooks. You can find the ISBN on the product cover. It is generally preceded by the letters ISBN and is divided into four parts. When entering the ISBN for an advertisement using product details, be sure to specify all parts.
VIN (Vehicle Identification Number); is a unique serial number that is used by the automotive industry to identify a specific vehicle, motorcycle, or moped.
Photos
Before buying a product, many users search for images online, and for this reason, the photos of the advertisement must always be in high resolution if you want to increase sales.
Furthermore, it is preferable to choose the "copy your photos from a Web address" option to take the images directly from your e-commerce. You can rename with SEO friendly names and fill in the alt attribute to optimize them in the best way and favor their visibility on Google Images.
Product Specifications
The addition of product specifications allows buyers to find your listings by providing additional product information.
They are essential to clarify the initial doubts to potential buyers, who could seek quick information on the product to buy.
At the same time, they play an important role in SEO, because they are very much considered by eBay to establish the positioning and visibility of the advertisements.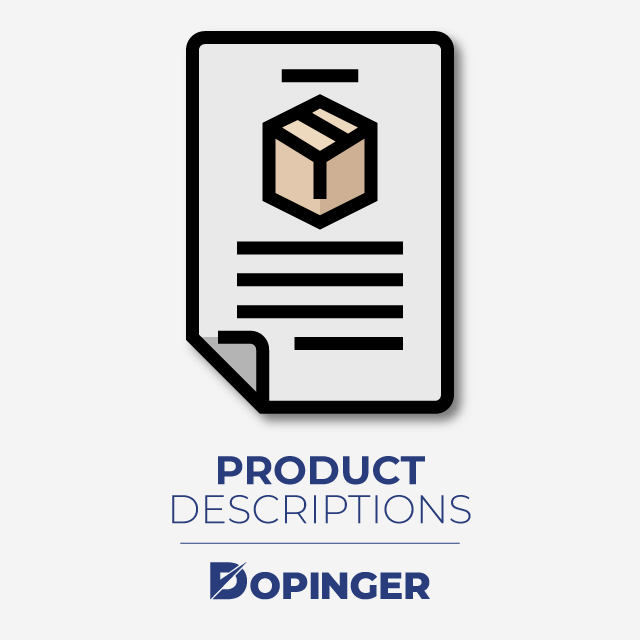 Product Descriptions
What should be in the description of an eBay listing?
Description: you must describe the product thoroughly and exhaustively, and the textual content must be original and not copied from other sites.
Photo: the description must present further images inside it with a correctly filled alt attribute.
Product correlation: on eBay, at the end of the listing, there are related products, but usually, they are from other stores. It is preferable to correlate the products by inserting other products from your store inside each listing. This technique helps to keep the possible customer in your shop for longer, with the possibility of purchasing, but also to optimize internal linking. (a very important SEO factor that is not exploited very much on eBay).
Contact information: many still use Skype, but if you are a professional seller, you can enter your mobile number and WhatsApp to give fast information.
External links: even if the outgoing links that lead to the sale of products externally to their platform are expressly prohibited on eBay (as soon as they know they close the listing), it is possible to insert external links to information content. It is advisable to use this possibility to your advantage.
What shouldn't be in the description of an eBay listing? The entire part relating to shipments, the right of withdrawal, etc. must never be included as an integral part of the description. There is a reason why eBay has put blocks where you can write various information, if you are afraid that your buyers will not read your rules, you can add a notice to read these contents further down.
eBay Shop Profile
The shop profile is interesting for both advertising and increasing conversions. Use it to tell about you, your company and your products. This is all additional information that can help you get a better ranking on eBay, and not exploiting it would be a real shame.
Seller Feedback
eBay Feedback is the evaluation system that allows the buyer to evaluate their experience with the seller. There are three types of evaluation that a buyer can leave behind:
Positive Feedback
Neutral Feedback
Negative Feedback
Positive feedback is a clear positive evaluation: the sale took place in the best way, there were no hitches with the courier, the goods arrived intact, the shipping times were respected, the products were those described.
Neutral feedback is obtained when the shipment has arrived late, or the product does not fully reflect the characteristics described (for example, when the color looks different in the photo).
Negative feedback occurs when the product has not arrived at the customer. The seller is willing to pay compensation but not to return costs and, in other cases, where the buyer is not satisfied with the seller.
Fortunately, some tools allow the seller to send a review request to the buyer for feedback, which is often accepted.
Once the feedback has been entered, the buyer must bring the following parameters to the court:
Description: was the object really as described?
Communication: was the seller quick and concise in giving you the answers before the purchase?
Shipping times: were those promised by the seller?
Costs of shipping: were the fees honest or exaggerated? Shipping costs are not judged if the shipping is free, a maximum score of 5 stars is given directly.
Feedback is among the most important ranking parameters that eBay evaluates to determine the placement of the advertisements.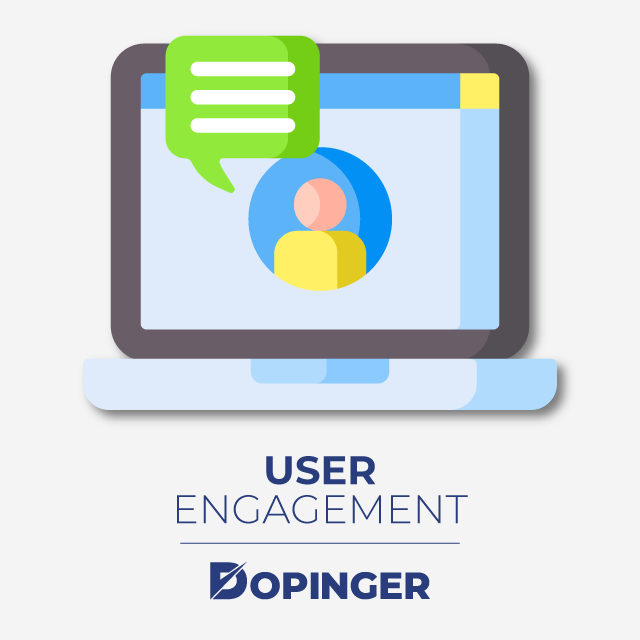 User Engagement
Engagement is the most important factor for visibility on Cassini. Engagement means how long potential customers spend on your listings and how many of them make offers.
High involvement of potential buyers will improve the placement of your listings. Several aspects have been shown to increase user engagement; the ones I consider most important for SEO on eBay are:
High-quality photographs;
Well-written product description;
Free delivery;
Free returns;
By creating more interesting advertisements, you will increase the time users spend on eBay. And it will increase the visibility of your advertisements and the sale of your products.
FAQs for eBay SEO
Why should I open an eBay shop?
Since it is one of the most popular and most used virtual marketplaces globally, opening a store on eBay will increase your chances of reaching new and broad target audiences. The fact that millions of people visit this platform and trust to shop on this platform will answer why you should have a store on eBay.
How to open an eBay shop?
To open a store on eBay, you need to open a user account. In addition to opening a store with a user account, you can also open a brand page by clicking the "Open Business Account" link.

When opening a brand page, you need to choose an e-mail address that you use correctly and continuously. You can open your store when you complete the steps by selecting the ideal one among the appropriate payment methods for you.
Is it possible to sell without opening a store on eBay?
You need to open a user or business account to sell on eBay. When you open a user account directly, you cannot use promotion, sales tools, and analysis tools. You need a business account for these features.
SEO Conclusions for eBay
These are the main points to improve SEO for eBay. It is important to spend time researching, planning the strategy, and evaluating all the factors we have discussed. So that you can improve visibility and increase your adverts' sales.
Often sellers complain that eBay has removed the adverts for no reason but, after analyzing; they often violate the guidelines to be respected to sell on the platform.
Also, as with any SEO campaign, the optimization on eBay must be reviewed and updated regularly. Because user behavior, trends, and search engine algorithms continuously change.