The subject of CRM (customer relationship management) has started to be on the agenda of all businesses in our age. In other words, global companies, mid-sized companies, or small companies are paying special attention to the CRM issue. Answering the question of how to define CRM is simple. We can define it as companies' getting to know their customers and developing appropriate products and services in line with their needs. CRM is more than just software. It offers a platform where you can manage the entire business process, including employees, customers, and competitors. CRM systems include collecting and analyzing the data of millions of customers. Then it manages the business process according to the results. If your system has large-scale customer data, your business strategy will be more efficient. 
Thanks to technology, it has become very easy to access and analyze information today. With CRM technologies, it is now possible to do one-on-one marketing and customize the product according to the customer, among very large masses. Of course, the important issue here is that there must be serious data for analysis. This also underlies the concept of big data and the data collection of large companies in recent years. If you can collect and analyze enough data, the strategic road map of the company will also emerge. Customer Relationship Management, CRM, is proof of the transition to customer-oriented business management. So, what does CRM stand for?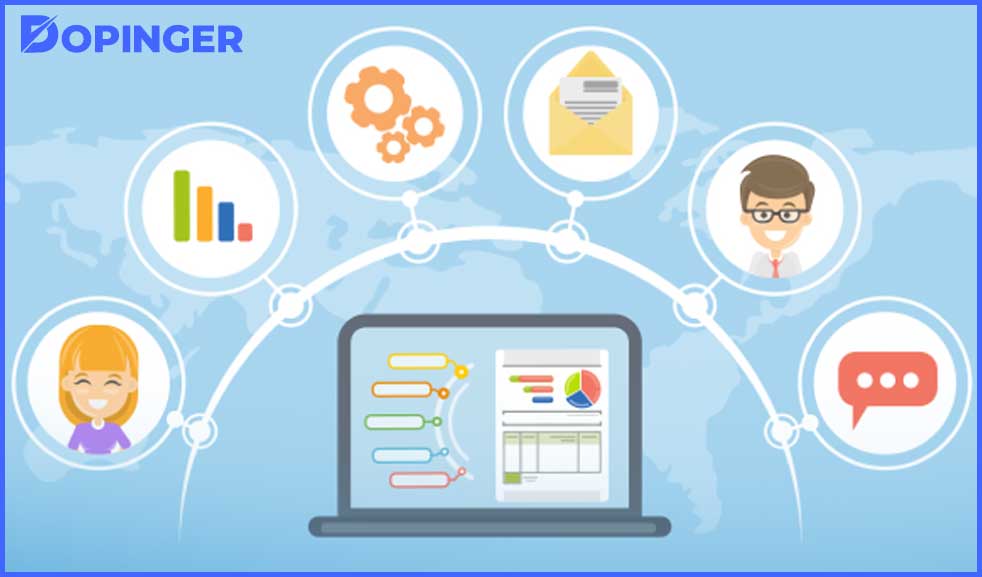 What Does CRM Cover?
In a manufacturing business, everything outside of production is managed under CRM. Employees' activities such as incoming and outgoing offers, interview notes, contracts, which products aren't liked, in which areas there are frequent problems are added to the customer relationship management. These data naturally feed the institutional memory. These data are used as CRM data in businesses. On the other hand, another result emerges from the analysis of large customer data. According to this result, there is a transition period from mass marketing to individual marketing. As can be understood from here, customer relationship management is very important for marketing departments as well.
You can also like this post: How to Create a Landing Page (With Best Practices)
If you are swimming in an unlimited marketing world like the internet, you will have a short time to grab people's attention and influence them. Unfortunately, it is not possible to fight your opponents in this sea of knowledge. You can do it with the old methods known or only manpower. At this point, marketing automation tools come to our rescue. Marketing automation also gives you clues about how users interact with your brand. You can use these valuable tips to create new ways to turn your potential customers into customers. You should consider this data while creating the strategies of your marketing efforts and marketing campaigns.
Marketing Automation Tools
In marketing automation, there are three types of tools that can make life easier for businesses:
E-mail marketing: E-mail marketing is one of the most used digital marketing methods today. When e-mail marketing is applied properly, good results come. If marketers send an e-mail to millions of people indiscriminately, without paying attention to segmentation for marketing, the result will be disappointing. You can easily organize your mailing lists with marketing automation.
Social Media Marketing: One of the indispensable features of marketing automation is that it offers tools to manage your social media posts. You may link the content you create for your social media campaigns to the calendar and share it when the time comes. You can monitor these shares and analyze the interaction you receive from users and the value-added return generated by these interactions.
Landing Pages and Forms: You can easily create landing pages, thanks to marketing automation. You can take the first step to reach your potential customers with the help of forms you link to these landing pages.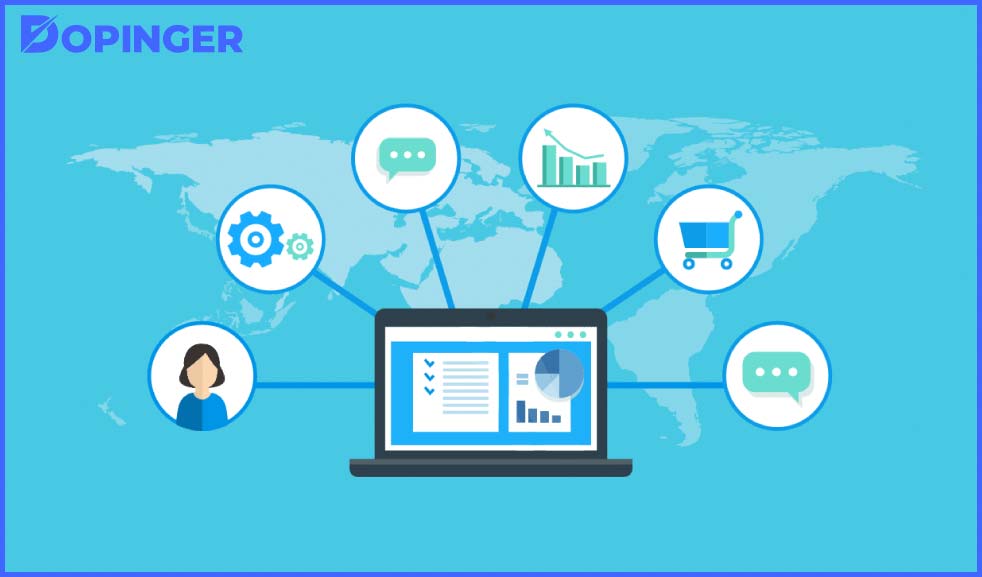 What Are CRM Tools?
CRM tools support marketing, sales, and customer service functions and processes for your organization. These tools have several purposes. These are to organize, record, and carry out actions with customer data and to help track and move customers through every stage of their purchasing journey. These tools can also work as modular applications. However, they work best when integrated into a CRM platform.
Marketing CRM tools allow you to find higher quality leads. They are also designed to help you improve your relationships with these customers. CRM marketing tools work best with CRM sales tools on an integrated CRM platform. These tools share common data that is automatically updated when integrated. This ensures that everyone in the organization has the same information. Also, it helps every member of the marketing and sales team is working with the right data. The benefits of this are better collaboration, higher lead conversion rates, and more effective customer engagement.
You can also like this post: How to Start a Startup: A Detailed Guide
Sales teams, field vendors, internal sales teams, and sales managers use CRM sales tools to support the sales cycle. CRM sales tools compile reports and analysis. Thus, it allows you to trade according to customer data such as demography, interaction, and purchase history. Advanced CRM sales tools also provide recommended actions and insights to help you find, engage, and build a relationship with the right customers.
Sales and marketing teams with integrated CRM tools have significant advantages. Most importantly, they can adjust their customer support strategies in real-time, based on accurate data showing what is supporting sales. Thus, they have entire visibility into the customer experiences and key performance indicators based on the same data. This makes it easier and more effective to identify big picture strategies.
CRM Customer Service Tools and CRM Field Service Tools
CRM customer service tools help you interact with customers across multiple channels. These tools, as well as facilitate these interactions, record and add them to the customer's history to create a comprehensive view. This makes it possible to provide a high-quality customer service experience and direct customers to a faster solution. CRM customer service tools provide more efficiency when integrated with sales and marketing CRM tools. This way, you can obtain data on how existing customers were acquired, what they bought, and everything that has happened since their first transaction. An integrated CRM, customer service tool, provides a better CRM experience. Besides, it ensures that customer data is accessible and useful to support future sales or service requests.
CRM field service tools create work orders for service calls and help technicians access customer records while on the field. These tools often make stock management more efficient and allow technicians to add notes from service calls to the customer database. Innovations in the Internet of Things technology make it possible for organizations to follow their products in the field. It also makes it possible to view potential problems or maintenance suggestions, even without affecting customers.
You can also like this post: How to Invest in Startups: A Must-Have Skill
CRM tools for field service should be integrated with a CRM platform to be used more efficiently. This provides customer service representatives with the detailed information that they need to schedule the technician properly. Repairs and suggestions are added to customer records, updated at the institution, and made available to people from each department. Thus, regardless of who the new customer is talking to next time, that person has the information they need to provide an exemplary service.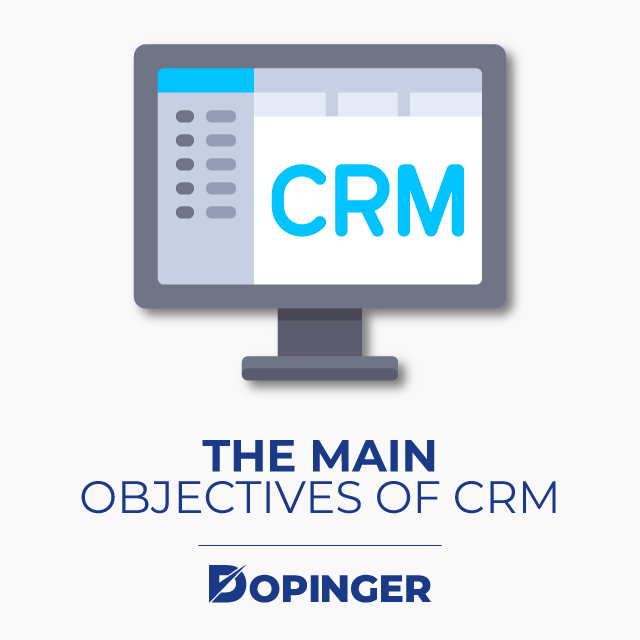 The Main Objectives of Customer Relationship Management
Managing all kinds of interactions and cooperation with customers. Customer interaction is one of the most important factors for companies to gain new customers and retain their existing customers.
Gaining new customers and retention of existing customers.
Development and management of existing customer database.
Identifying low and high rated customers by customer scoring.
Instant updating of information via the internet.
Creating a different approach for each customer.
Directing and planning sales activities.
Tracking all contact points between the company and its customers.
Identifying potential problems as early as possible.
Providing an effective mechanism for dealing with customer complaints.
Monitoring individual customer preferences via the internet.
Personalization of product offers specific to each customer.
There is something so important that reputation and perception researches show us. Managers who correctly manage the reputation of institutions and brands that manage communication correctly are also positioned as exemplary leaders. It is only possible for those who manage an institution or a brand to be successful by using communication techniques correctly in their work. In this competitive age, managers are aware that one of the most important points that will lead the business to success is contact management. Call centers constitute one of the most important stages in the communication management of an enterprise. So let's examine call centers, which have such an important place in the contact management of businesses, and how efficient they can be with CRM software.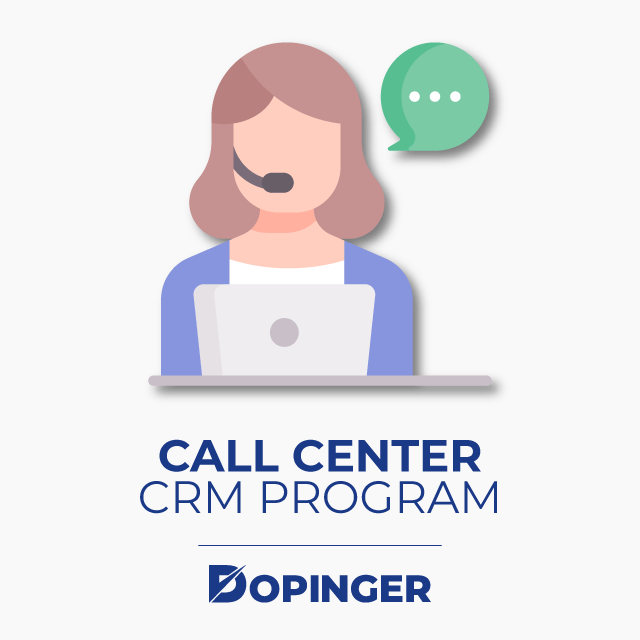 Call Center CRM Program
Call centers are an extremely important element for customer relationship management. More effective use of the call center and CRM has become even more possible with today's technologies. The call center is a central department where phone calls and chat correspondence from existing and potential customers are directed. So, how can you use your call center more effectively with CRM integration? Let's examine it together.
You can also like this post: What Is Native Advertising? (&Its Methods)
As it is known, call centers serve more than one company and perform customer tracking and product sales. It is very important to record the interactions with companies, to manage the company and customers from a single point. By doing so, you can follow customer demands and analyze for new sales. However, it is essential to use a call center CRM program to easily manage these all. In today's world, where time is very valuable, it is necessary to quickly access company information and analyze the details of the processes followed. A CRM call center program brings together different sections in the company on the same screen. A business's most important asset is its customers. For this reason, the quality of the service that businesses offer to their customers is also very important.
It is necessary to consider the CRM solution to serve your entire company. In this way, you can manage information regularly and permanently, as well as protect your trade secrets. You can manage customer information and store customer contact information thanks to the single customer database. This that s commonly used throughout the company.
FAQs About CRM Solutions
Can customizations specific to my company be made in the CRM solution?
Yes, you may request customization for your company from the expert team from which you receive a CRM solution service.
Can you use CRM software on mobile devices?
Many CRM programs are available for mobile use. You can download it to your device to use the mobile version.
Is data in CRM programs backed up?
Most CRM programs, back up your data daily.
Can a business that has not used a CRM program before, could transfer the data it has stored to a new CRM program?
You can transfer the previously stored information to your new CRM program through files in a suitable format.
Is there a maximum user limit in CRM programs?
You can buy and use an unlimited number of user licenses in all versions of many CRM programs.
In Short, CRM Programs and Their Benefits
Customer relations have always been a very important phenomenon for businesses. However, with the development of technology, it has become easier to manage customer relations. Customer relationship management programs are also an important solution that this developing technology offers to businesses in this regard. The definition of CRM is quite extensive. All processes in an enterprise, except the production stage, are within the scope of CRM. The most important source that feeds CRM programs is the data of customers and potential customers. Thanks to CRM programs, you can better manage your potential and existing customers' data and get more efficiency from them. CRM has many tools to improve your customer relationships and manage your customer data. These are CRM marketing tools, CRM sales tools, CRM customer service tools, CRM field service tools, and CRM call center tools.
You can also like this post: Impression Share: What Is It? (& Its Types)
The bottom line, you can advance your business much more interactively thanks to the complete and fast accessibility of many processes.