Amazon, the rising star of the web world, continues to stand out in cloud technologies. CloudFront is launched as a product of Amazon. The main purpose of this app, also called AWS, is to ensure the high speed and performance of a video, application, and APIs in data transfer. In order to achieve this, the AWS system, which uses various IoT-based technologies, was established in 2008. If you are looking for the answer to the question of "What is Cloudfront?" and are looking for a next-generation proxy service to improve your website's performance, you are definitely in the right place. If you wish, let's start!
The Definition of Cloudfront
Imagine that website visitors take advantage of two core values when receiving their content:
Low latency
High transfer rate
Having these two at the same time may increase users' experience and make them prefer you more often. In this context, it is defined as a highly comprehensive service that can be integrated with Amazon's other AWS services.
Good news for those who ask, "What is CloudFront?" We have listed the main features that distinguish this system from others for you. Let's take a look at them together.
Itstechnology consists of a network with more than 220 PoPs. This maximizes the experience that can be enjoyed by the end-user.
The most important feature of this system, released by Amazon, is its ease of integration. Those who want to benefit from the high rate of integration usually prefer this app. Because you can easily integrate CloudFront with Amazon S3, Amazon EC2, Elastic Load Balancing, Amazon Route 53 and AWS Elemental Media Services, and many more services.
A special CDN system is provided to optimize the presentation and loading time of static pages such as images, stylesheets, and JavaScript on your website. Yes, best for high data transfer rates. No additional cost.
While using this app, you can use different proxy methods such as Post, Put, Optıons, Delete And Patch without any problem.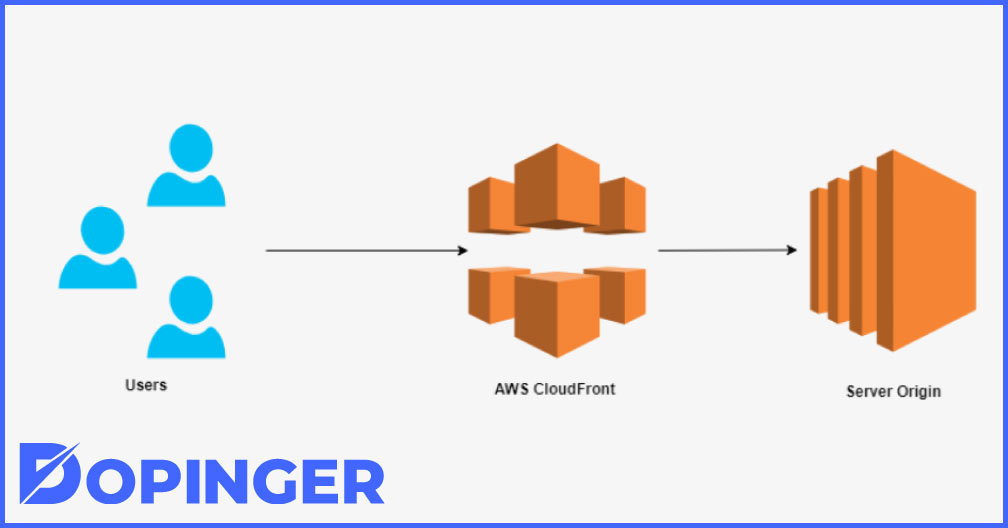 How CloudFront Works?
It delivers data video applications. Now we know this. Moreover, its large network is scaled and globally distributed. So how exactly does this network work? Let's examine it together.
You can also like this post: The Use of Stop Words in SEO and Their Long Term Effects
While CloudFront ensures the fastest handling of static and dynamic web page content to the end-user, it does the following:
If the content in question is already at the edge and has a low latency value, it delivers it directly.
If the content in question is not at the edge location, CloudFront goes to one of the origins you have defined to retrieve that content. This origin can be one of many options. For example, content can be obtained via frequently used HTTP servers, S3 Bucket, a product of Amazon, or the MediaPackage channel.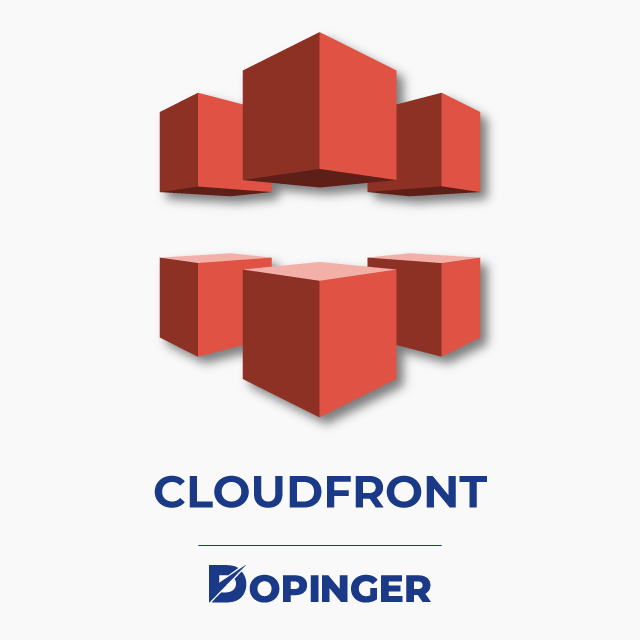 FAQS About CloudFront
Whose product is it?
CloudFront serves as a digital product based on the powerful IoT technology Amazon offers under the name AWS.
How do I get started with Amazon CloudFront?
This service also has a free trial version. So you can go to CloudFront's website and create a free account right away.
CloudFront ensures higher performance, but how?
What it does is transferring data through the edge location closest to the user. This ensures short travel distances and maximizes safety.
Does Amazon CloudFront offer/use cache?
Yeah. The loading speed of your website can be accelerated by the cache Cloudfront uses.
How different is CloudFront data transfer?
If the content on your website is transmitted to users simply via your website rather than via CloudFront, it may take a very long wait for the network requests made by the browser, which can cost the user quite long milliseconds. But when Amazon's CloudFront is used, the AWS Backbone network runs. This ensures that user requests are answered by the browser as quickly as possible, and broadcast permissions are obtained. This means low latency and a high data transfer rate.
You can also like this post: How to Use Reverse Image Search for SEO
Conclusion: What Is CloudFront?
We answered the question of ''What is CloudFront?''. You can start using Amazon CloudFront, a platform that increases the data transfer security of your website and optimizes it by increasing the speed at the same time. Start with the free trial package. Do not worry about additional services or offers. You can upgrade your service later easily. That is all for now!